Luis Colon is on his way to becoming one of Elyria Ohio's biggest womanizing scumbags.  He was most recently involved in a 30 day relationship and in the span of only a month he managed to lose his job, his home and thousands of dollars.  Why?  All because Luis couldn't keep his pistol holstered and his hands off of his girlfriend…
On September 25th, 2017 Luis Colon of 240 Roosevelt Ave, Elyria Ohio was charged with two misdemeanors.  The first being a Domestic Violence M1 and the second being an Aggravated Menacing which was also an M1.  However, these charges do not begin to even shed light into the true events that transpired in the days leading up to the 25th, nor do they accurately reflect the crimes that he committed.
Luis Colon and his girlfriend met through a mutual friend several months ago.  They talked as friends for the first few months and then became engaged in a serious relationship.  The girlfriend fell in love with Mr. Colon and Mr. Colon used her feelings to beat and control her.
The Timeline of Events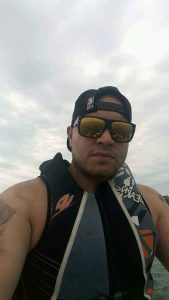 On September 19th Mr. Colon raced home from work (which was an hour away) due to an accidental voicemail that he had received from his girlfriend.  She had "butt dialed" him and he could hear a man on the other end.  Nothing out of the ordinary was taking place, a simple conversation of about 3-4 minutes was left of his girlfriend and her lifelong friend talking.  It was her 26th birthday and he simply had come over to wish her Happy Birthday and bring her cigarettes and a red bull.  Luis burst through the door to find his girlfriend standing in the living room, talking to her friend who was on the computer.  Instead of asking questions like a normal person, Mr. Colon proceeded to go into his bedroom and retrieve his handgun, while in the process of loading it his girlfriend blocked the doorway – this allowed her friend just enough time to leave and prevented him from shooting her friend.  Mr. Colon was also fired by his employer, Cold Heading, for leaving work unannounced (this was a repeated occurrence of him rushing home in the middle of his work schedule).
On September 21st during the course of a domestic dispute, Mr. Colon broke his girlfriends cellphone and prevented her from leaving their home and or make any phone calls off of his phone.  Essentially kidnapping his girlfriend for a 12 hour period until she fell asleep.
Things were clearly beginning to escalate during this point in time – with the couple consistently arguing.  The girlfriend (whose name will be omitted to protect her identity) was trying her hardest to make the relationship work and did so throughout the controlling behaviors that she was facing.  She also didn't have just herself to think about, but also the sake of her two children, who were also residing at their residence.
Her attempts at saving their relationship and to make things work failed, miserably…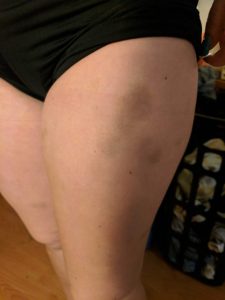 On September 25th, 2017 during a drunken stupor Luis Colon did something that was unimaginable.  He started a verbal argument with his girlfriend regarding her whereabouts the night before and during that argument pistol whipped and beat her repeatedly.  He hit her in the face, arms, legs, back and abdomen over and over again.  His girlfriend had to ultimately get rushed to the hospital where she had a concussion.  She also had a black eye and shortly after her release suffered a seizure.
In a bizarre twist of events, both Mr. Colon and his girlfriend were arrested for Domestic Violence charges pending an investigation.   Even though Mr. Colon had no marks or bruises apparent anywhere on his body.
COBRA Says:  Only the Elyria PD would be stupid enough to incarcerate a mother of two who has a black eye, a concussion and bruises all up and down her body "pending an investigation".   Total incompetency.
Moving forward after her immediate release from jail on a personal bond, the girlfriend was then police escorted to the residence to obtain her belongings.  What she discovered upon her arrival was a nightmare.
All of her kids toys were gone and broken.  Her children's clothes were also all almost gone and stolen.  The only things that she was able to recover were the Vacuum, Computer, Monitor (which was broken) & Laptop.  Her kids bedding was also recovered but had ashes and burn holes on it along with her clothes that also all had cigarettes and ashes on them.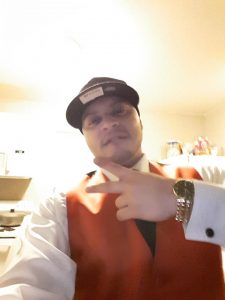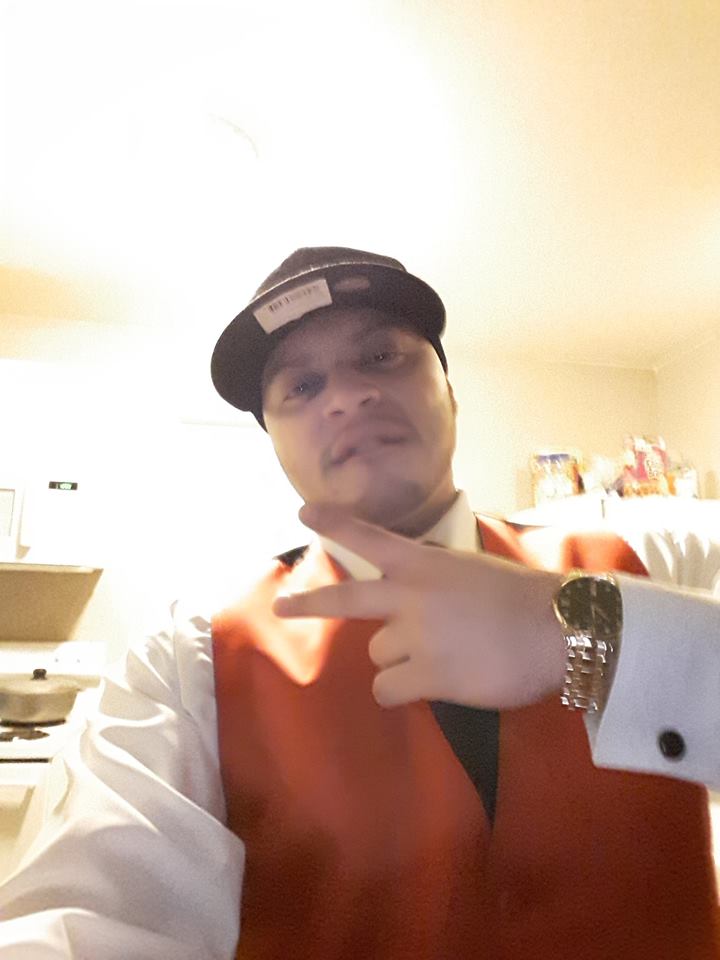 Her children had a pet cat which was also missing and is still missing as of this writing.  Her purse, social security cards, cellphone, money and all personal belongings were also stolen.  This was done on account of Mr. Colon's direction while he was in jail as he had his sister Grecia Colon and friend Sonya Torres go to his house and remove as many valuables as they could before his girlfriend and the police arrived.
Mr. Colon didn't stop there.  As if the physical violence and theft and damage of property wasn't enough – he also reset all of his girlfriends social networking and email account information.  Going as far as to even overtake her YouTube account…
Fun Fact:  It should also be noted that during the incident Mr. Colon was high on cocaine, xanax and extremely intoxicated.  He also loaded his Beretta and it was only by the sheer will and determination of his girlfriend to survive that she made it out of the door and to the hospital.
SCUMBAGGED Tip:  If you're a lady out there and are engaged in conversation or a potential relationship with Mr. Colon, you've been warned.  He's a hot headed alcoholic/drug addict who is quick to pull his gun and even quicker to put his hands on you in a brutal fashion.  To make matters even worse, he's not only a liar and manipulator but also a thief.  Proceed with extreme caution…