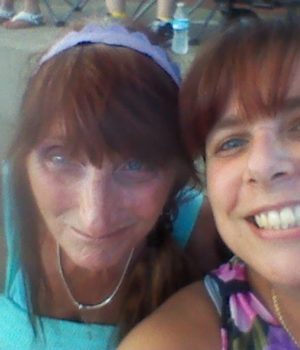 Scumbags are everywhere folks and todays newest submission is a real winner.  This gem can be found roaming around the city of Lorain.  She's a sociopathic, maniacal liar and certainly deserves her moment of fame.  If you cross this disasters path, buyers beware, she might falsify a police report on you, call children's services, steal your property or worse, far far worse.
In the summer of 2013 Michelle Neal Martin of Lorain, Ohio started seeing a man by the name of Tony Martin.  Mr. Martin had been married to his wife, Cathy Martin, for 25 years.  For whatever reason the Martins had grown apart over the years, as many couples often do and were in the midst of divorce proceedings.
Michelle and Tony took off to West Virginia in August of 2013.  Cathy Martin had held out hope that her and her husband could resolve their differences.  The sudden realization that their marriage was truly over caused the women to have a mental breakdown.  So much so that she was prescribed valium just to stop the pain and the tears from falling.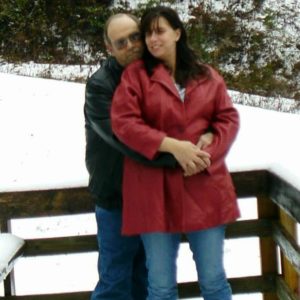 In a normal situation, people would leave the devastated divorcee alone.  Not so with Michelle.  Michelle would not stop harassing Cathy from afar.  Just because her and Tony were going through a divorce, she wanted to meddle in the two's personal affairs as much as possible.  Whatever was in Mr. Martin's name, she claimed was hers.  She even went as far as falsely accusing Mrs. Martin of stealing their furniture and threatened to take the women to court (on multiple occasions).
Michelle Neal Martin went as far as to create fake Facebook accounts.  Using one of Mr. Martins daughter Priscilla and another as Mr. Martins ex-wife Cathy.  Even as recently as April of 2017 t
he fake profile "Pookatanz" appeared on Facebook attacking various members of the family.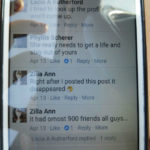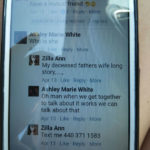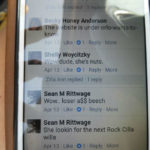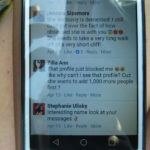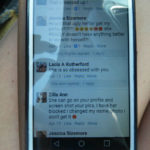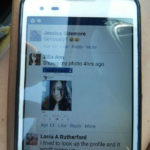 All of these things were done in a very disgusting and hateful attempt to cause a stir within the family, especially considering that Mr. Martin passed away in October of 2016 which clearly interrupted the families grieving process (losing a loved one can take a lifetime to get over).  Which raises the question as to what was the underlying reasons for causing such strife?  What was the sole premise of creating these fake accounts and attempting to wreak havok upon this family?  You guessed it folks.  It was purely financial, an inherent greed that had manifested this scumbag who simply wanted more, like she hadn't had and done enough already (twinkies are sold at just about every store in America, and from the looks of it this woman's certainly into collecting as many as she can and cramming them all into her body).
Whatever was in Tony's (Mr. Martin's) name she claimed as hers in a sick attempt to steal 25 years worth of memories and shared belongings to Cathy (Mrs. Martin) and the Martin family.  Thankfully in the end, Michelle's attempts were futile and Cathy was able to retain all of the items she possessed and collected with her ex-husband.  Mr. Martin's daughter, Priscilla's very first vehicle was a Camaro.  The vehicle was registered to Priscilla, but still in her fathers name.  As a result, Michelle attempted to claim that the car had been stolen from her and filed a police report on the vehicle.  Fortunately for the Martin family, the Camaro was sold prior to this sick, pathetic and greedy attempt that was made to steal the car that her father had bought her for her 16th birthday.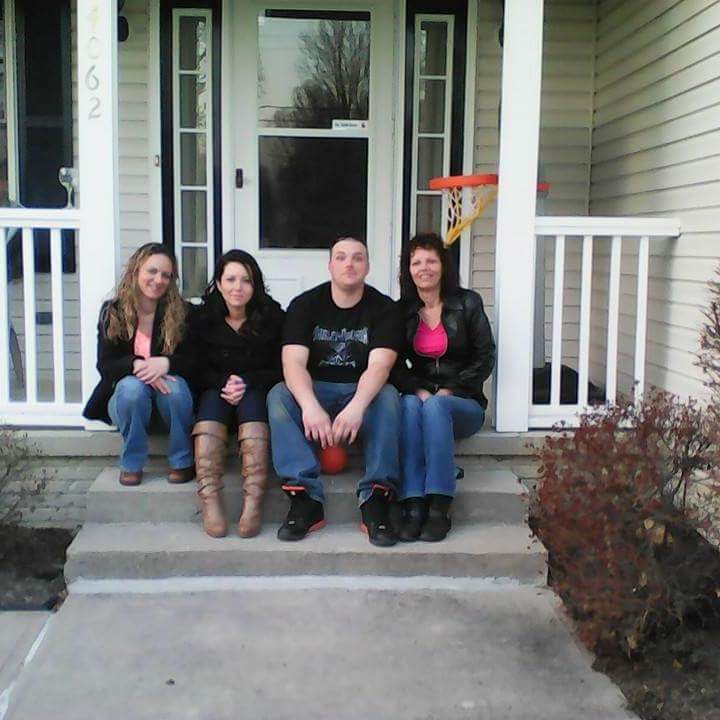 On valentines day of 2016 the ailing Mr. Martin and Michelle Neal Martin tied the knot and got married.  Some have speculated whether Mr. Martin was in his right state of mind due to various health related factors at the time.  He had been diagnossed with cancer and was involved in ongoing treatment.  8 months later into their short marriage Tony Martin passed away.  Michelle now officially being Tony's wife was supposed to arrage funeral services for him.  The moment that Tony passed away however, she took off into the night only to place a phone call to have Mr. Martin cremated.  All of this done without consulting any of the Martin family members. 
"She didn't consult the family regarding the burial of Mr. Martin"
What will make you truly sick to your stomach is that not only didn't she consult the family regarding the burial of their father, brother, son, daughter, etc.  But rather, she had him cremated and instead of having several urns created to pass out to the mans children and loved ones decided that it would be best to just get one urn, and one urn all for herself.  She keeps this urn in her vehicle at that.

Michelle Neal Martin also has a lengthy criminal history including Theft, Burglary and aggressive behavior towards children.  The
Elyria Municipal Court Public Records
website offers additional insight into this scumbag.  Feel free search her
Last Name:
Neal,
First Name:
Michelle.
As if all of the above isn't enough to make you sick to your stomach.  This women still won't leave the family alone.  She's gone as far as to attack the son of the deceased by saying that he beat up his wife Laura Martin.  She's called children services and the cops numerous times saying that Laura Martin, the wife of Jeremy Martin (Tony Martins son) is an unfit mother and being abused or abusive.
SCUMBAGGED TIP:  Michelle if you're reading this, your a pathetic individual.  You should start by making amends to the Martin family, apologizing for years of abuse and at the very least allow the mans children to have urns with their own fathers ashes in them.