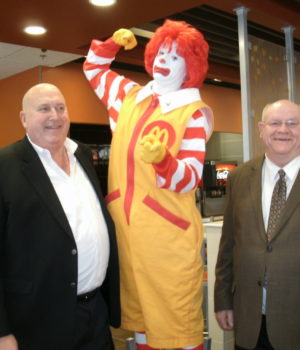 North Ridgeville is a suburb that has approximately 32,000 residents and as of May, 2017 was declared the fastest growing city in Northeast, Ohio.  This feat wasn't accomplished with the help of the city officials or it's mayor even though they would like to take all the credit.  This was a direct result of the cities prime location, available space for development, the affordable cost of land and plenty of room for growth.
Few cities across America have had such an opportunity as North Ridgeville and few have squandered the opportunity as badly.  The city is essentially surrounded by 5  financially stable & blossoming communities.  North Ridgeville is located only 20 miles west of Downtown Cleveland and smack dab in the middle of some of the states most envied cities.  Most notably the city neighbors the powerhouse Westlake (Crocker Park), Avon (Avon Commons), North Olmsted (Great Northern Mall), Berea (Cleveland Browns Training Camp), Elyria (Chestnut Commons), Columbia Station and Olmsted Falls.
north ridgeville improperly zoned industrial pkwys. onto it's most lucrative Land, lorain rd.
UPDATE March 20th, 2018:  David Gillock is onto his next blunder with allowing a proposed Mosque to be built in North Ridgeville off of Center Ridge Rd.  It's not the Mosque itself that's the issue necessarily, but the position of the Mosque.  Which will be featured across from the Century Bar, CarStar and smack dab in the middle of Valley Storage and the Mills Creek Plaza.  Read that new story by clicking here.
David Gillock, the Mayor of North Ridgeville has been sitting in office for the past 4 terms, spanning roughly 14 years.  During that 14 year period the residents have been faced with repeat tax increases and slow results for promised projects.  Mayor Gillock is directly responsible as a result of the following atrocities:
Refusing the Chestnut Commons/Super Walmart Center to be located within the city, stating that "it would hurt small businesses".  The Super Walmart Center in it's failed effort to build within North Ridgeville city limits moved itself as close as possible to the city, located just on the border in Elyria, Ohio.  The location is off of Chestnut Ridge Rd., right before 57.  This essentially became known as Chestnut Commons and 30+ other businesses flocked to the area to surround itself (at the time) around the countries 3rd largest Walmart.  This created more than 2,000 jobs for the city of Elyria and millions of dollars in tax revenue.

Refusing the original project bid that essentially became known as Avon Commons.  North Ridgeville was the initial ideal location for this dream.  The plan was to incorporate the spanning plaza on either Chestnut Ridge Rd. or Center Ridge Rd. where the Topps Grocery Store once was.  Mayor Gillock again refused this vision stating that "it would cause too much traffic and would hurt small businesses in the area".  The city of Avon has boomed since the inception of Avon Commons, creating more than 5,000 jobs and millions of dollars in tax revenue for the city.

North Ridgeville is located directly off of I-480 at the Lorain Rd. exit adjacent to the I-80 Turnpike.  Travelers entering the turnpike or traveling westward towards Lorain, Amherst, Norwalk, Sandusky, etc. aren't greeted with a plethora of shopping or food options.  Instead what they see is a Softball World, Industrial Parks and an LCCC pilot extension.  The reason for this?  Mr. Gillock decided that instead of lining Lorain Rd. with attractions, that he would appropriate the zoning for special interests.  This cost the city of North Ridgeville millions in tax revenue.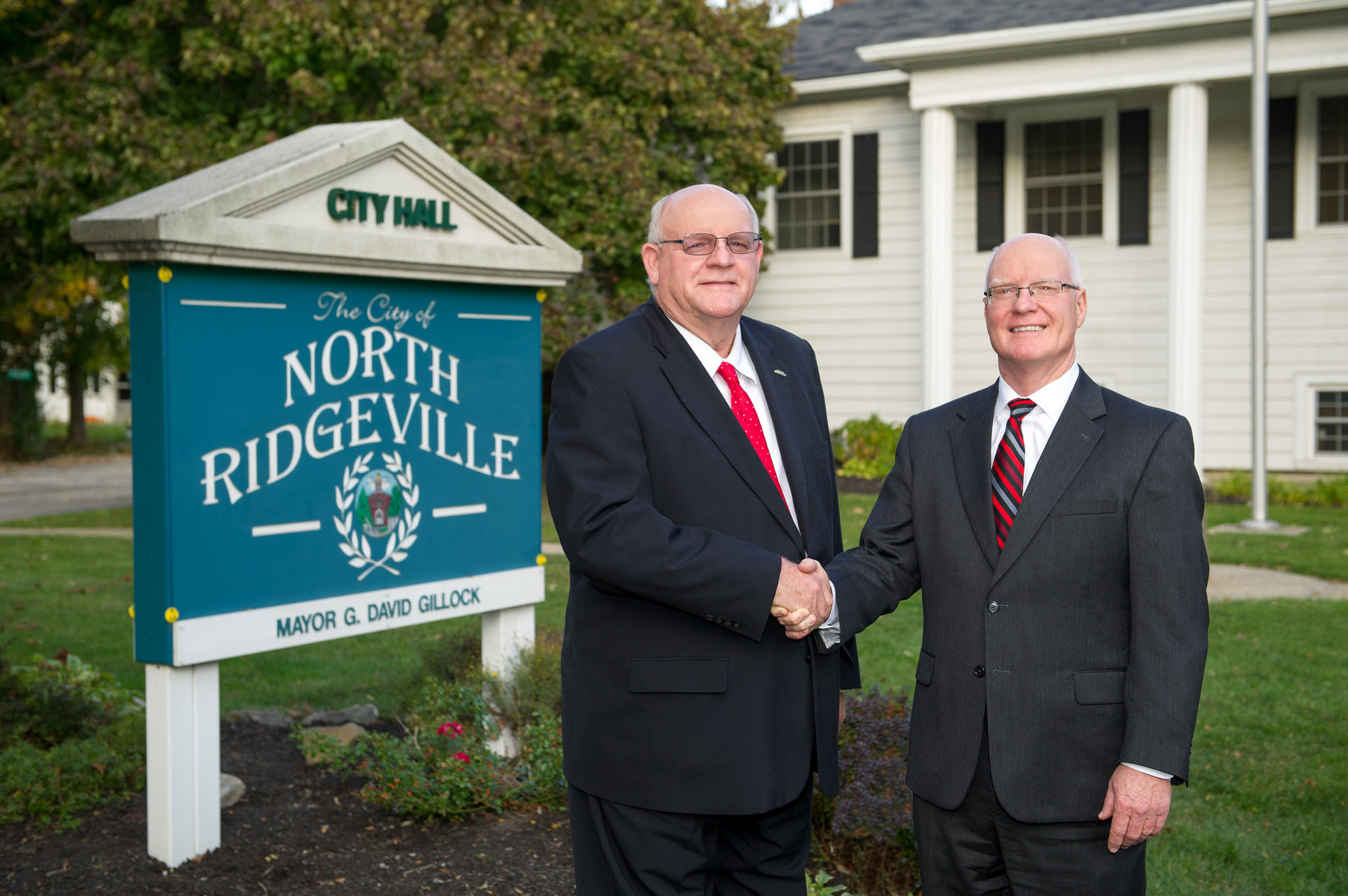 The millions in tax dollars that should have come in effortlessly have affected the city greatly.  Slowing the infrastructure for the Center Ridge, Learn Nagle and 83 road projects by a decade and pushing the burden of those improvements onto the cities hard working tax payers.  Instead of an easy influx in cash for the city that could have generated paved streets with multiple lane expansions overnight, it's taken more than a decade to break ground on most projects with another decade for completion.
Ridgeville Could Have Been Richville
Imagine if the Mayor would have approved the zoning for restaurants, businesses and shopping centers instead of wasting all of the vital land on an industrial parkway and a softball park on Lorain Road?  The residents wouldn't have to travel to neighboring cities to eat at an Olive Garden, Applebees, TGI Fridays, Harry Buffalo or go to Walmart, Target or Kohl's in Avon or Elyria.  No, they would be able to spend their money within the city that they reside in.  Which would have resulted in a compounded effect that would have enriched the city and it's residents ten fold.
Property and home values would have increased.
Lower or steady taxes due to increased tax revenue.
Completion of road projects quickly with unlimited borrowing allotments.
Future projects would be underway.
Residents of the city are frustrated on a daily due to horrible traffic conditions.  For example, if you attempt to travel down Center Ridge Rd, Lorain Rd. or Lear Nagle at any given time during the day, expect serious delays.  One would have thought that the newly re-done Lear Nagle Rd. near Lorain Rd. would have helped with the congestion.  Unfortunately hillbillies did as hillbillies do.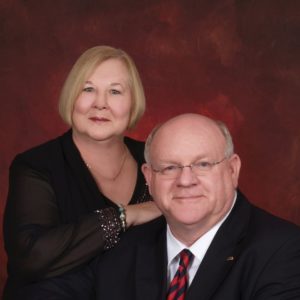 The newly constructed Learn Nagle Rd. features double lane births, which were supposed to act as traffic suppressors and engage motorists in an easier flow pattern.  This is not the case, in fact, it's resulted in additional traffic congestion.
For some insane reason when turning onto Lear Nagle from Lorain Rd. drivers are still pushed into a single lane, instead of allowing a double lane path straight down to Center Ridge.  This would have resulted in an immediate decongestion of the Sheetz/McDonalds corner.
Instead, the brilliance (and if the Mayor wants to take responsibility for the good things, then he should take responsibility for some of the bad) of the Mayor's scumbag  appointees was to create two left turning lanes on Lear Nagle when approaching from Center Ridge.  These massive, lengthy two turning lanes can often be found with the left turning lane completely empty.  Why?  Because it's not necessary.
Also let us not forget how fucking long it took for this Learn Nagle project to be completed (actually it's still ongoing), more than 2 years now.  Last time I checked, the city of Cleveland was able to tear down the entire I-90 bridge and build a new one within this same time frame.  What a joke…
Fun Fact:  David Gillock, the Mayor of North Ridgeville has a bi-racial grandson (Charlie Gillock) that lives at his residence with him in North Ridgeville off of Broad Blvd.  His grandson is a wannabee pimp who takes advantage of local girls within the community by feeding them drugs and keeping them down.  The Mayor turns a blind eye to these activities.  See the article on Charlie "The Gorilla" Gillock here https://scumbagged.com/2017/07/20/springfest-one-fashion-show-at-the-university-of-michigan/
In 2015 the city of North Ridgeville and it's residents had an opportunity to turn things around.  There was still plenty of land left that could be developed accordingly, roads and projects that could be properly analyzed and articulated in effective manners.  Residents hit the polls and Mayor Gillock could be found restlessly nestled into his booth at the Bullfrogs bar located just down the road from his home.
"I was nervous, it was one of the longest days of my life."  Mr. Gillock stated while the cities residents were hitting the polls (in all actuality it was probably the longest day of the residents lives as the poor souls waited in traffic lines that would rival that of the new Cedar Point rollercoaster attraction Valravyn – a must ride might I add, the 90 degree hold and drop is just amazing) – because somewhere deep down inside, he knew his failures as the Mayor were in abundance.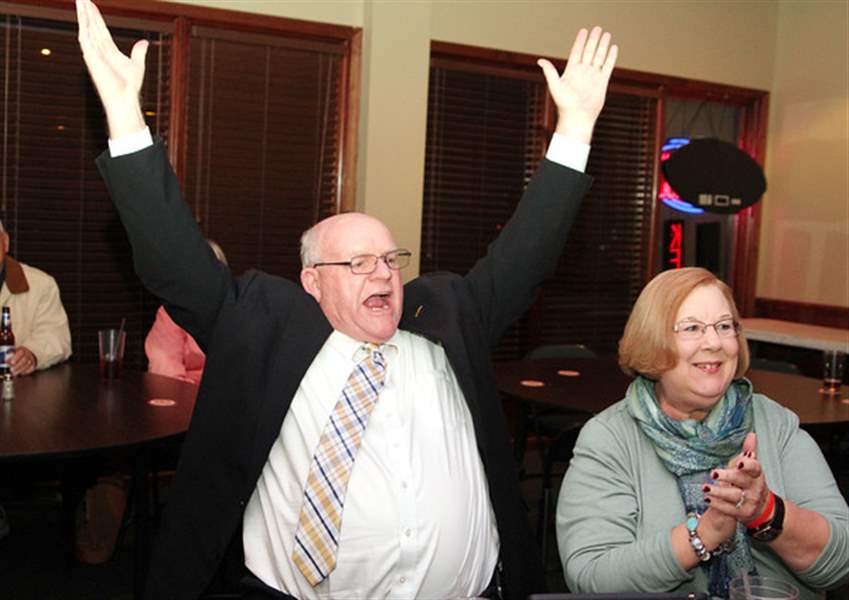 Unfortunately for the city and it's residents on November 4th, 2015 David Gillock was re-affirmed as the Mayor.  He defeated the Democrat Terry Murray in a narrow victory of only 5,185 to 4,941 votes.  How he got re-elected was simple:  Only a 3rd of North Ridgeville residents turned out to vote, his name is a staple in the community and he easily dwarfed his opponent financially as far as campaign budgets are concerned.  Not to mention the Mayor had himself an immediate gimme of 500 or so votes from his appointees, their families and friends – all of whom would like to keep their jobs.
"North Ridgeville will really be on the move over the next four years!" – Mayor David Gillock
So what does the scumbag Mayor of North Ridgeville have in store for the residents and the future of their city?  More wasted potential and a continuance of the same old same old.  On the night that the Republican incumbent was re-elected the hillbilly Mayor roared to his supporters "North Ridgeville will really be on the move over the next four years!" (picture that quote in Elmer Fudd's voice).  Well ladies and gentlemen, Northeast Ohio's fastest growing city is now 2 years into that re-election and the traffic is crawling, the homes are still flooding and most importantly more of the cities most valuable land isn't being utilized properly.  Donald Trump would be appalled by this Mayors lack of vision.
Upcoming atrocities:
Constructing a planned senior living facility at Lorain and Bagley Roads. Prime real estate.
$32.4 million outpatient health center located right off of Lorain Rd.  Prime real estate.
The removal of all traffic lights on 83 and the incorporation of 3 roundabouts in their stead.  One word.  Retarded.
I guess the city is "really on the move",  just at a turtles pace.  Perhaps the next election will find the city under the control of a more savy & inclined individual with the ability to have foresight and one whom understands the concepts of doing more with less.  Less taxes via more external money and keeping the cities money internal ie; recirculating.  Hiring effective zoning commissioners, project planners and god damn construction crews that can do the job right, the first time, on time and fast!
Our advice to the Mayor:  Get rid of the two left lanes, don't do the 3 roundabouts, stop wasting precious land off the prime locations with bullshit, push those future endeavors inside the city.  You need to utilize Lorain Rd and all other major roads as attraction points.  Stop caring about other businesses and focus on your residents needs and wants.  They want a fucking recreation center, build them one and fund it with the next plaza opportunity (and put that plaza off of Chestnut Ridge Rd by Mills Creek South & Lorain Rd. it's there for the plucking).