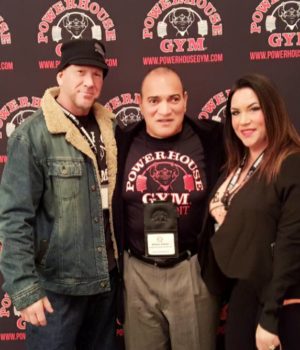 John E. Dixon is the owner of the Powerhouse Gym which is located in downtown Elyria, Ohio.  The Powerhouse Gym name and brand was once a cornerstone of big box heavy lifting gyms when they first opened 40 years ago.
John Dixon Sr.  (John E. Dixon's father) used to own the building that the Powerhouse Gym now operates out of.  Dixon Sr. also owned a plethora of other properties in Elyria all of which he bequeathed to his son when he passed.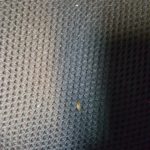 It's a modern day miracle that this gym is still open for business.  The owner, John Dixon, is currently on probation, has a heavy history of drug abuse, is involved in dangerous illegal activities within the gym & is battling a civil case, that if he loses, will more than likely see the gym have to shutter it's doors.  The facility has also had several outbreaks of bed bugs.  Due to the location of the Powerhouse Gym there is a great number of homeless people that enter the 24/7 facility, specifically in the midnight hours to get shelter from the rain or cold.  The same bed-bug issue arose with an infestation occurring only a few feet away at the McDonalds in downtown, Elyria.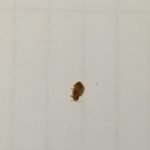 In addition to the bed bugs, Mr. Dixon is involved in daily steroid trafficking from within his own gym.  He's also a heavy abuser of narcotics (ie; crack cocaine).  As a result of his drug addiction Mr. Dixon is currently on probation in Elyria for various thefts that took place at the Home Depot & Lowes departments stores in the city.  Mr. Dixon would steal products, then return the items to receive gift cards and ultimately would wind up selling those gift cards for cash.
In Christmas of 2010, Mr. Dixon was only able to get his wife a pair of $119 boots and a Christmas card citing financial difficulties at the gym.  However, that specific year, business at the gym was actually soaring.   So why couldn't Mr. Dixon afford to buy his wife something well deserved for the holidays?  In January of 2011 just a few days after Christmas, John Dixon's wife found a credit card bill in excess of $2,000.  The statement was for a gold & diamond necklace purchased at Kay Jewelers by none other than her husband, John Dixon.  It was then that she discovered that her husband was having an ongoing affair with one of the members at their own gym (Powerhouse of Elyria).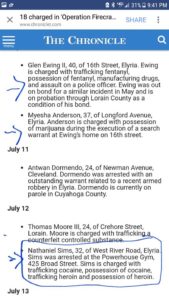 On July 12th, 2017 the Elyria Police arrested Nathaniel Sims, 32, of West River Road.  The actual arrest took place inside of the Powerhouse Gym.   He was charged with trafficking cocaine, possession of cocaine, trafficking heroin and possession of heroin.
On July 11th, 2017 the Elyria Police arrested Glen Ewing II of 16th Street and Mysesha Anderson of Longford Avenue both for drugs.  Ewing for trafficking fentanyl, possession of fentanyl and other charges and Anderson for possession of Marijuana.
The interesting fact is that all 3 individuals were part of "Operation Firecracker" and coincidentally enough, all 3 were also paying members of the Powerhouse Gym in downtown Elyria.  What are the odds of 3 drug traffickers all having ties to Powerhouse?  Perhaps these were some of the most "in-shape drug dealers" in Elyria.  We don't even have to say it folks, but with John's extensive record I think we can put two and two together.  There's something more than meets the eye here.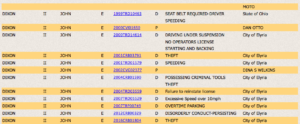 We spoke with one of John Dixon's previous employees who would like to remain anonymous.   We will refer to this individual as simply "Employee X".  Employee X. was a personal trainer for Mr. Dixon at Powerhouse in Elyria for approximately 2 years.  We asked Mr. X what type of person that John was and what the environment was like while he worked for John at Powerhouse Gym in Elryia, Ohio.
"JOHN has a big mouth, He put his hands on people, very IMPULSIVE." 
Employee X. full quote:  "Facility was a nightmare, you had homeless people coming in off the streets.  John was a total asshole, alway shitting on everyone.  He has a big mouth.  He put his hands on people, very impulsive.  Always selling steroids and using drugs in the facility.  It's amazing that he was able to make any money there.  He's a frickin criminal that's running a business in downtown Elyria.  He's a joke!"
Fun Fact:  In 2009, Mr. Dixon's wife took a cash loan out in the amount of $30,000 on the Powerhouse property. They have yet to re-pay this loan to this day.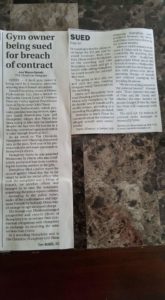 As recently as 2016 Mr. Dixon found himself in the beginnings of another legal battle.  This time for a civil matter between himself and another business partner.  John Dixon and the owner of Fitness Professional LLC.  were on secret audio recordings in the middle of routine business discussions when John Dixon ruthlessly attacked his own business partner.
John Dixon physically assaulted the owner of the personal training company and threw him out of his gym.  Mr. Dixon then went on to steal all of the clients that were associated with Fitness Professional LLC. and justified this action by merely stating "I own the Gym, you don't own the gym".
John E. Dixon faced no charges from the assault, even though the bruised and bloodied owner of Fitness Professional LLC. went to the Elyria police station to press charges for assault.  The owner also had a broken cellphone.  Coincidentally enough the officer that was making the report was also a member of the Powerhouse Gym in Elyria and longtime friends with Mr. Dixon.
Scumbagged attempted to reach out to the owner of Fitness Professional LLC., but they declined to comment at this time – citing a pending Civil matter that is still being processed through the courts.
Fun Fact: Fitness Professional LLC. is seeking upwards of $100,000 in punitive damages from John E. Dixon (Powerhouse of Elyria).
Mr. Dixon also sponsors various youth group activities in the area.  Most notably the Mini Elyria Pioneers, which is a tackle football team that competes against fellow teams from the Lorain County area.  In October of 2016, Mr. Dixon and his team, after going undefeated for the season were suspended from participating in the Championship.  This stemmed from an incident in which David R. Kelley, 36, of Jay Drive in Elyria Township allegedly punched one of the Elyria players in the stomach.  Parents and players of Mr. Dixon's opposing teams grew angry and bitter towards his teams style of play.  Several parents stated that Mr. Dixon's football team persistently would make chop blocks and dirty plays, attempting to injure and hurt their children on the field.  This caused quite an uproar within the North Ridgeville league and thus they determined it would be best to sideline Mr. Dixon's Mini Elyria Pioneers.
POWERHOUSE GYM, DOWNTOWN ELYRIA BENEFITS:
Bed Bugs (facility has had two outbreaks in the past 365 days).
Drug Trafficking (arrests made within the facility).
Sexual deviants (owner, Mr. Dixon, had an affair with a gym member).
Unsafe environment (homeless people, violence within the gym).
Den of thieves (owner is on probation for multiple thefts).
Ongoing legal battles (from large civil suits to small class actions).
The facility offers 24/7 access to all of these amenities and is located at: 419 Broad St., Elyria, OH 44035.  Phone: 440-284-0026.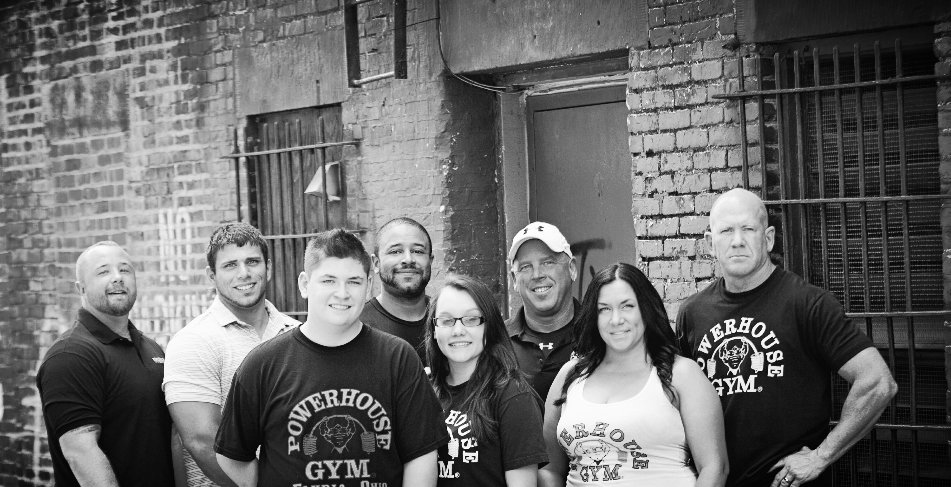 All in all, it's safe to say that this guy is a nightmare for many.  Whether it's a business partner or his own wife – Mr. Dixon continuously screws over those that are the closest to him.  Next time you're thinking of getting a membership at a local gym – we highly suggest anywhere but the Powerhouse Gym in Elyria.  You never know what could happen, bed bugs, drug trafficking, thefts, acts of violence all taking place within this premise.  You could be next.  You've been warned.
SCUMBAGGED Tip:  Every dog has his day John.  If you're reading this perhaps you should stop thinking about only yourself.  If you wouldn't keep making so many shitty decisions you would be way better off financially and have stronger relationships with those in the community.  Your father is an ideal example of a man to follow in the footsteps of, you however, are not.  You sir, are a scumbag!
Resources:
http://www.chroniclet.com/news/2011/02/04/Downtown-landowner-Johnny-Dixon-dies.html
https://powerhousegym.com/about-us/
http://www.chroniclet.com/Local-News/2016/11/04/Elyria-team-blocked-from-championship-event.html