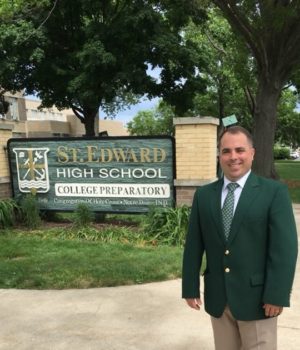 Detective John Graves of the Second District in Cleveland, Ohio has almost 2 decades worth of experience on the force.  He's received numerous awards for his service in the community, most recently as of May 2017, when he was awarded police officer of the month.  He was also awarded the Distinguished Service Medal on June 22, 2016 when on detail for the Cleveland Cavaliers Championship parade and on May 11th, 2013 when he was awarded the Medal of Heroism.
Most notably, Mr. Graves was one of the first responders to rescue Amanda Berry, Gina DeJesus and Michelle Knight from their captivity.  He's actively participated in hundreds of prostitution raids, stings and most of his work on the street has come from his active investigations stemming from the West 25th & Detroit Rd. areas where prostitution and backpage is at it's heaviest.
Before we get full fledged into this article, we have to understand that all police officers aren't autonomous robots, they are still human beings.  Whether it's a male or female police officer – they all have wants, desires, needs, impulses, feelings and emotions.  They like to drink, gamble, gossip & can have a good or bad day just like anyone else.  A bad day for a police officer at home can translate into a really bad day in the real world for someone else.  A trigger can be pulled out of rage, a person can be ran over out of fear or an officer might break his oath and engage in a pattern of corrupt activity out of despair.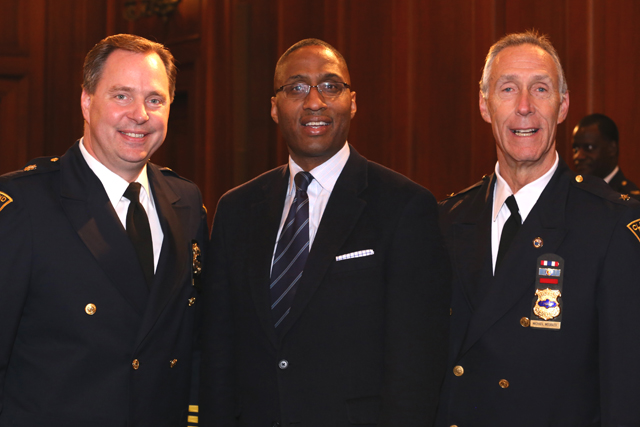 What tends to happen to some police officers over time is that the "thin blue line" can become blurred.  They develop a sense of entitlement, they feel like they've put their time in and that they haven't gotten much in return.  Whether it be a lack of respect, financial standing or an emotional vacancy.  Sometimes officers become greedy, taking money or drugs from the criminals they are arresting, or worse.
CLEVELAND OFFICERS GONE BAD:
http://www.wkyc.com/news/local/cleveland/cleveland-police-officer-terminated-following-conviction/314847518
http://www.cleveland.com/metro/index.ssf/2016/01/cleveland_police_officer_micha.html#incart_river_index
http://www.wkyc.com/news/local/cleveland/cleveland-police-officer-tried-to-run-over-man-with-car/23128188
http://www.ohio.com/news/ohiocentric/more-than-60-guns-seized-from-cleveland-officer-accused-of-rape-1.743411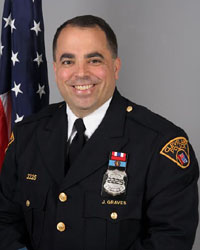 During the course of active investigations, officers can heavily rely on informants.  Such is the case for Vice Detective John Graves.  In order to successfully prosecute many drug dealers or pimps a detective will need an informant to wear a wire and acquire the drugs or proposition themselves for sex.  Over time, if the same informant is used repeatedly, a relationship of a sort forms (in most cases it is professional, but not in all cases) one that requires constant communication, meet-ups and financial exchanges in order to secure the informants position on the streets and net the police an arrest.
Such is the widely known operational standards of many vice police officers.  Undercover cars, plain clothes, heavy reliance on repeat informant information.  On the West 25th & Lorain Rd. areas this is especially crucial in order to bust would-be peddlers and pimps & this is Detective John Graves specialty.
Mr. Graves has posed as an undercover john hundreds of times in this area busting both female & male prostitutes as well as would be johns.  He's developed an extremely successful routine, one that almost seems too good to be true.  Thousands of arrests, the same game plan and nobody ever thought to think any wrong doing.  Or did they?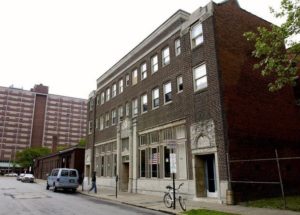 On May 15, 2003, Mr. Graves the veteran detective and his colleagues stormed into the Jay Avenue transient hotel near Detroit Avenue on Cleveland's West Side and physically assaulted a man by the name of Wendell Jolly.  One officer punched him in the face several times and the others dragged him up a flight of stairs while handcuffing him and demanding to know what room he lived in.
The officers then tried to intimidate Mr. Jolly into assisting them with shutting down the "Jay Hotel" to which he replied "Man you want me to help you? You just beat me up".  As a result of his failure to comply, the officers charged Mr. Jolly with felony drug abuse charges.  Mr. Jolly went to trial and a jury of his peers found him not guilty.  As a result of this event Mr. Jolly became homeless and attended months of stress classes.  He was also awarded $7,250 in a civil suit against the city of Cleveland.
On May 9, 2008 a man by the name of Erik Beasley was charged with one count of soliciting prostitution. Det. Graves was assigned to a prostitution detail in the area of West 29th and Detroit Ave. At trial Detective John Graves testified that he was in an undercover vehicle posing as a john – "something he had done hundreds of times". Det. Graves testified that around 10:25 p.m., Beasley drove by, smiled at Det. Graves, began tapping his brakes and then turned his vehicle into a parking lot that was well known for prostitution activity. Det. Graves stated that, from his experience working in the area, brake-tapping is an indicator that the person wants to stop and meet.
Mr. Beasley however stated something entirely different.  At trial he testified that on the night of the encounter, he was heading to an area bar and Club in Cleveland. He testified that Det. Graves was the one at a stop sign tapping his lights, that the question of "how much?" was not asked in the parking lot, and that Det. Graves asked Beasley if he knew somewhere else they could go. Beasley also testified that after he entered Det. Graves's vehicle on the side street, Det. Graves asked Beasley, "do you jack off" while making a masturbation motion. Beasley stated that he asked if Det. Graves wanted to perform oral sex in response to Det. Graves's asking if he liked having that done. Beasley further testified that he thought he was going to "get some action," and that up to that point, money had not been mentioned. He denied exposing himself to Det. Graves, stated that he was "taken aback" when Det. Graves stated he only had $30, and claimed he had no intention of taking money in exchange for oral sex.
Mr. Beasley was ultimately convicted of a misdemeanor solicitation even though he had no priors, two character witnesses, was a teacher, had 4 adopted children and was an active church member.  All it took was for Mr. Graves to sit on the stand and tell his story.  For some reason the recordings of this event were not available and weren't submitted into evidence for this trial.
In 2012 Michael Brelo lost his job as a Cleveland Police Officer.  He was charged with a felony in connection with the deaths of Timothy Rusell and Malissa Williams, which  stemmed from a police chase that saw 137 shots fired at the unarmed Cleveland locals.  When it came time for prosecutors to work on their case and interview officers that were on the scene, Mr. Graves refused to come in for questioning.   He was one of 16 officers who refused to show up for court  to participate for standard witness preparation prior to trial.  When the prosecutors called upon him, even with a subpoena, Mr. Graves refused to abide by the law.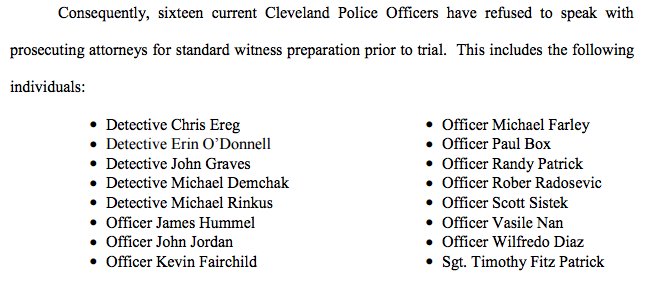 Then a new pattern began to form.  Cries from local area prostitutes were finally being heard that local Vice detectives weren't playing very fair on the West Side 25th-28th and Lorain Ave. area.  These allegations repeated the same thing that had been echoed over the years, that the vice detectives were sometimes engaging in sexual activity with them, paying for sex, then making arrests, threatening them, forcing them to continue being informants and so on.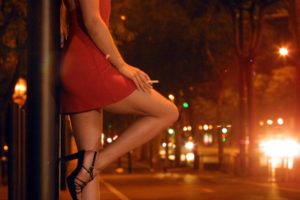 In 2015 a girl by the name of "Candy" was picked up by Detective John Graves while "walking the track" off of Detroit Ave.  Candy alleged that Mr. Graves slowed his vehicle down and Candy came up to his window asking him "If he liked what he saw?".  Detective Graves responded "Yes, how much?" to which she replied "Depends what you want hun".  Mr. Graves then asked her to get into the vehicle, when Candy got into the vehicle, Graves allegedly laid $50 on the center console, allegedly pulled out his penis and motioned for her to give him a blowjob.  Once Candy had finished performing her task, the officer then placed her under arrest and took his money back.
Another similar event transpired in 2016 when two additional girls were arrested for prostitution related charges and sent to Cuyahoga County Jail.  Once at the county they began to express their frustrations to their attorneys and to the girls in their housing areas.  One of the girls alleged "the officer had me give him a blow job and then he arrested me after, what the fuck is that?" while another girl told her attorney "I was used as an informant more than 50 different times, given money to buy drugs, to bust johns and I would actually have sex with him, he only arrested me because I stopped being an informant".
Right around the same time that these allegations were arising the Cleveland Police issued the following statement:
"All prostitution (sex for money) related Vice enforcement shall cease immediately." And, "Advise your Detectives under no circumstances shall they have a suspected prostitute get into a vehicle with them or have any physical contact with…Police."
City Spokesman Dan Ball issued a statement that said only, "…the Division is in the process of revamping its policies." In fact, the memo also says, "We are formulating a policy that will cover procedures for these types of details." And, "The policy will define clear, concise and lawful direction."
It has been widely known in the streets and even the public domain (see our resources below) that Detective John Graves has in the past been alleged to falsify testimony (see: Beasley), resort to intimidation (violence ie; Wendell Jolly) and take advantage of local area prostitutes to beef up arrests (using informants more than 100 different times, and various allegations).  His outstanding jacket is matched only by his record number of arrests and ability to worm his way into any male or female prostitutes world & drug dealers den.  He's been able to do this by building up an amazing track record that apparently was made possible by stretching the "thin blue line".
Don't believe us?  Read our references below, they have case log.  Still don't believe us?  Head on over to the Detroit Ave. & West 25th-28th area in Cleveland, Ohio and start asking about Vice Detective John Graves and his partner.  You'll hear more stories than those we've shared here.
Fun Fact: Northeast Ohio Media Group and The Plain Dealer reviewed the details of nearly 70 lawsuits against Cleveland officers that resulted in taxpayer payouts over the past decade. The lawsuits alleged that officers used excessive force, made wrongful arrests or needlessly escalated violence during encounters with citizens. Though the city admitted no wrongdoing in settling many of the lawsuits, taken as a whole, the patterns that emerge from the cases match closely with the patterns of police behavior that were described in a U.S. Department of Justice investigation. The city has declined the opportunity to discuss the individual cases in more detail. In response to questions, the city released a statement contending that it seriously considers all allegations of excessive force by officers. This, according to the city, has resulted in a steady drop in the annual number of incidents.
SCUMBAGGED Tip:  Mr. Graves even though you have an extensive history of taking down "bad guys" and saving the lives of innocents.  That doesn't mean it should be done "at any cost", especially, if that cost comes at the expense of another victim – or in some cases – without even realizing it, enabling victims or less fortunate to continue their destructive paths.  Careers are forged on informants, clearly yours is a prime example.
As always we appreciate the dedicated & loyal law enforcement workers who protect our communities.  Without you, we would reside in a total anarchist state which would result in total chaos.  We thank you for your service as public peace keepers! 
Resources:
http://www.cleveland.com/forcing-change/index.ssf/2015/02/cleveland_police_punch_man_in.html
http://clevelandpolice.wordpress.com/2013/12/13/2604/
https://clecityhall.files.wordpress.com/2017/06/awards-program-06-08-2017.pdf
http://clevelandpolicefoundation.org/may-2017-police-officer-month-detective-john-graves/
http://clecityhall.files.wordpress.com/2017/06/awards-program-06-08-2017.pdf
http://www.opn.ca6.uscourts.gov/opinions.pdf/07a0402n-06.pdf
https://assets.documentcloud.org/documents/1698783/brelo-courts-witness-motion.pdf
http://www.ohiojudicialcenter.gov/rod/docs/pdf/8/2010/2010-Ohio-769.pdf