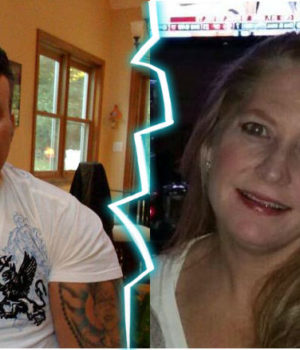 UPDATE 7/29/2017:  Suzie Scott, the wife of Santino DiBerardino who was also featured in this article decided that she would forget to block her telephone number when leaving us a threat over the telephone.  You can find her threat here: Scumbagged.com Facing Death Threats & Legal Action (Cleveland, Ohio) 
Santino DiBerardino was the owner of the Elevated Fitness Center located in Strongsville, Ohio, from 2012 until most recently in 2017 when he sold the company for an estimated $350,000.
Mr. DiBerardino formulated the gym with the investment of several partners.  The company was setup as a partnership, meaning, that at the end of each month, he and his partners would receive a dividend based off of percentages from the gyms overall profits.
Immediately after the inception, Mr. DiBerardino, began devising a sinister method to keep the majority of the profits all to himself.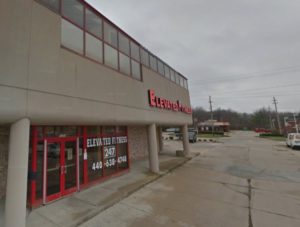 When Santino first opened the gym he did so with one of his old co-workers, Dave Andreas.  Mr. Andreas wound up being fired by Mr. DiBerardino within the first year because he had made several attempts to inform the invested partners that Santino was stealing money from them.  Those partners being John Fortuna with 25%, Albert (unknown) at 12%, Guss at 25% and Mr. DiBerardino as the primary shareholder with 38%.
The first step in Mr. DiBerardino's cutthroat scheme was to hire his wife, Suzie Scott.  Santino put Suzie on a monthly salary in the amount of $7,200 plus commissions.  Her position at the gym was that of a personal training manager and a cleaning and maintenance worker.  Her skill set, however, mirrored that of someone who would typically earn no more than minimum wage anywhere else in the United States.  Mrs. Scott wasn't up to date on her certifications, she didn't even work a full 9am-5pm schedule.  Suzie had a secondary job at Williams-Sonoma in Strongsville which would see her leave the gym at about 2pm or 3pm each Friday.  Her annual take home from the gym alone was in excess of $80,000 per year.  Realistically Mrs. Scott should have earned no more than $36,000.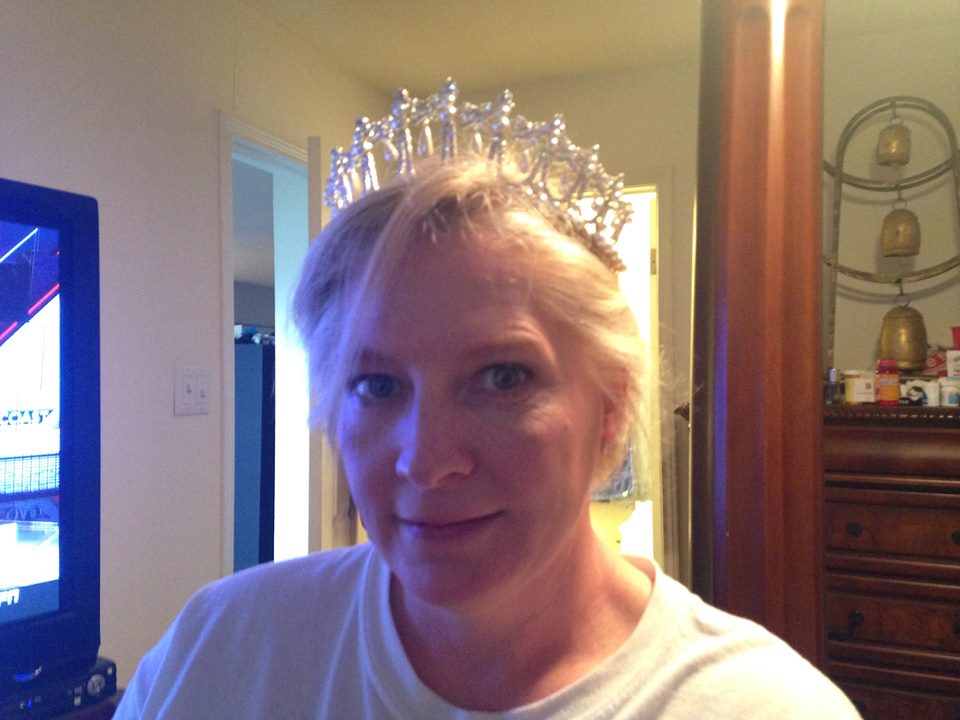 On top of that, DiBerardino was pocketing all the cash he could get his little grubby fingers on.  Any memberships that were walk-ins and or paid for with cash, he never declared.  An effort that helped him both avoid taxes and most importantly deprive his partners.
Jim Becker was an individual who provided personal training at the gym and he offered his services there for more than a year. Mr. Becker paid cash to Santino under the table and the Elevated Fitness partners never saw any profits from this private exchange.
There was also a personal training company that was contracted within the gym that Mr. DiBerardino continuously stole from.
Fun Fact: Santino worked at Bally Fitness from 1995 until 2007.  He was ultimately fired when he came under scrutiny by the company for money laundering.  Then, he worked at Urban Active as a district Vice President from 2005 until 2009 and was also fired from there, this time for sexual harassment. The girl was one of his front desk workers at the Beechwood Urban Active facility.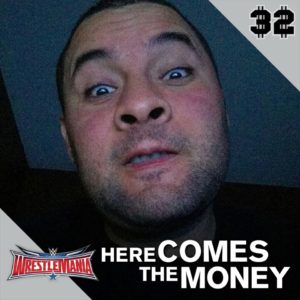 Mr. DiBerardino was also paying people illegal wages.  One worker, a North Ridgeville resident who worked for Mr. DiBerardino for approximately 2 months was paid less than an illegal immigrant.  The schedule for this employee was Monday-Thursday from 4pm-11pm, Friday's from 4pm-9pm and every other Saturday & Sunday 10am-4pm.  The employee was never permitted any breaks during his work schedule and only earned $700 per month.  When you break down the numbers his average hourly wage was only $5.08 per hour.
Another employee, Nimensio Rivera, also worked for Mr. DiBerardino under the same pay schedule – the only difference being that he worked more hours – which translated into his earnings being below $5/hour.  Neither worker was ever given a W2 tax form or a scheduled break, which is illegal.
I trained, answered phones, cleaned.  How was I rewarded?
When Mr. Rivera initially reached out to us he was extremely perturbed by how he was treated by Mr. DiBerardino when he worked for him.  Along with the great detail of information he provided us for this article, he also went on to state "I trained, answered phones, cleaned.  And how was I rewarded?  I was fired!".  Mr. DiBerardino also promised him a lucrative position at his new gym if he helped him transfer over clients from Elevated.  Mr. Rivera stated that he never had any interest in deceiving the new owner of the gym.
In 2017 when the new owner finally took over the reigns of Elevated Fitness Center his first act of business was to immediately fire Santino's wife Suzie Scott.  Citing that an "obscene amount of profits went to one workers salary".  In retaliation Mr. DiBerardino set in motion the plan to open another gym right down the street with a new name & a new partner, Vince Adams.  The proposed location would be at the Pat Catans Bridal Shop located off of Pearl Rd. in Strongsville which is only approximately 1.1 miles away from where Elevated Fitness Center now resides.  If this happens, it would also be a direct breach of contract and strict non-compete stipulations that surrounded the sale.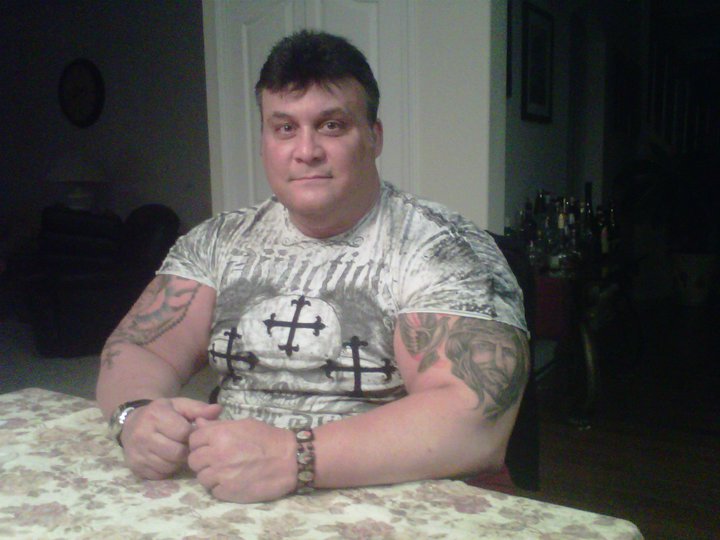 After the sale, Santino DiBerardino continued on at Elevated as acting GM of the fitness club.  After his wife was fired he began an attempt to take employees, members of the gym and class instructors with him to his new location. He was also trying to get members to buy into the new business.
His new gym venture is still in the works and he and his partners are attempting to acquire the loan as we speak for the building.
Mr. DiBerardino was then fired as the GM of Elevated Fitness Center due to his various attempts to undermine daily operations.  Immediately after Santino was fired he hopped on the employee portal and sent out a mass email saying "how much he loved the members" and stated that "he would see them all soon".  In an attempt to manipulate members to sign-up across the street at his new location when/if it eventually opened.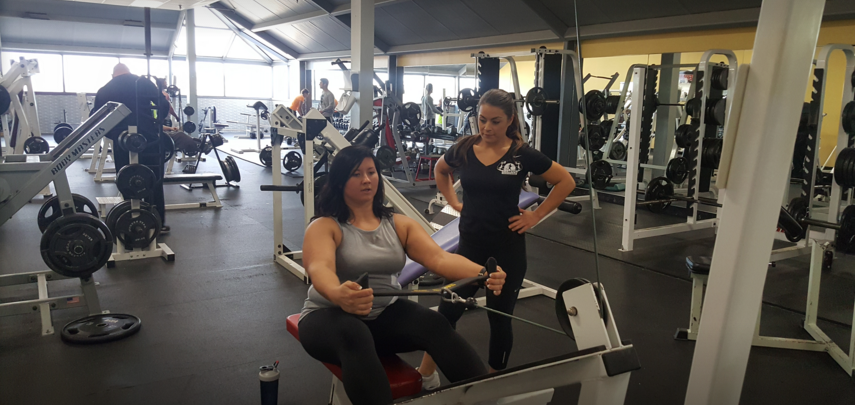 It should be noted that while Mr. DiBerardino owned the Elevated Fitness Center he never put much money back into the gym.  Most of the equipment was broken down.  He was continuously overcharging members, would refuse to process refunds and was renewing people that shouldn't be renewed.  Treating people with complete disrespect, threatening them that he would "break their legs" if they cancelled their memberships, yelling and harassing employees and members all was a typical day in life for Mr. Santino DiBerardino.
Fun Fact: DiBerardino was in Federal Prison in the 1980's for drug trafficking.  He also worked as a mafia enforcer out of the Pittsburgh area for one of the major crime families.
Additionally, Santino & Suzie refused to give the new owner of the gym the website domain & Facebook.  The new owner had to pay in excess of $1,000 just to regain access to the websites .com.  Which was purposefully done and resulted in more cash into the pockets of Santino DiBerardino and Suzie Scott.
Pertaining to the Facebook account: Suzie's son, Patrick Scott, was logging into the Facebook account and acting like he was the new owner.  Her son would then leave horrid comments to members that would ask questions and berate them if they had any issues.  Making it appear as if it was coming from an actual representative of Elevated Fitness Center.  This deceitful act was discovered by "Townsquare Interactive" a digital media company that works on behalf of the gym.
Scumbagged.com attempted to reach out to the owner of Elevated Fitness Center for more information, but they declined to comment on the article only wishing to say the following.
"We have new machines, have a ton of new equipment, better pricing and a very friendly and interactive atmosphere.  We've hired new people and are always looking for more ways to improve our members experience.  If anyone has an issue they can rest assured that we will go the extra length to make them happy.  We are a truly great, humble gym and we appreciate anyone and everyone that wants to workout here and better themselves. We're the people's gym – open 24 hrs a day with tanning beds, tons of classes and new equipment and we even have a kids club – so if you have any kids, they can come up and play games, watch cartoons, etc., while you workout."
Anyone interested in signing up for a gym membership can do so at the Elevated Fitness Center ((440) 638-4748) located at 14783 Pearl Rd. Strongsville, Oh 44136.  Or visit their website for more information: http://elevatedfitnesscenterohio.com/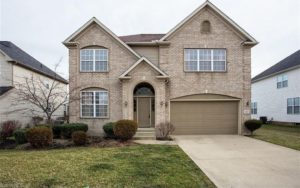 A Scumbags Reward:  Santino lost a large portion of his retirement to a stock broker who stole $160,000 from him.  It was originally $60,000 of Mr. DiBerardino's cash but when including interest the total equaled $160,000.  That stock broker then fled the country.  As a result Santino & Suzie were forced into bankruptcy on their house that was located in Hinckley, OH.  They then relocated to an apartment complex located in North Royalton, where both the thieves reside to this day.
SCUMBAGGED Tip:  Do not ever go into business with Santino DiBerardino or Suzie Scott.  Mr. DiBerardino will stab you in the back and will stop at nothing to make and take as much from you as he can.  He's a savvy talker and has a very charming personality, he talks big numbers and flashes big smiles but the end result will only be in his favor.  You've been warned.