Hey Scumbagged this local nightmares name is Jessica White, she currently resides in North Ridgeville, Ohio where she's busy turning tricks inside her own mothers house (her mom's name is Rose and knowingly allows her daughter to do this), located at the top of Root Rd. She's also busy ducking and dodging the cops because she's on the run from the law (again her own mother lies to the police when they come-a-knockin).  This girl is one of the worst of the worst.  She's left people to die that were overdosing just so she could steal the money, dope & few belongings that they had.  She's ratted on too many people to count (and is featured on the Scumbagged Lorain County Top 50 Rats and Snitches).  She's robbed her own family and friends, the list goes on and on and on.
With 3,000+ Facebook friends, half of which are local area Johns just waiting to get a piece of the action, by all rights she's a menace to society.  While staying at the Ramada Inn in Elyria she was literally having sex with delivery guys for pizza and breadsticks.  I don't mean to be a total asshole here, but instead of her seeking help, getting sober and doing right by people, this girl is busy burning all the bridges, youth & opportunities that she has left.
She's only like 22 or 23 years old at that, too young to be throwing her life away.  Part of the problem is she's busy being brainwashed and controlled by one of the most manipulative pimps in the Lorain County area:  Byron J. Larrosa (read article on him here).
If anyone comes across her path beware, she's a manipulator, a liar, a thief and a whore.  She will stop at nothing to get what she wants, even if it comes at yours or her own demise. She's gone by the name of Sammie Sweetheart (Google: 440-453-7472) most recently on Backpage, her pictures that were featured on those listings can be found below and actually match the same pictures that can be found on her personal Facebook account.
Match Game: https://www.facebook.com/profile.php?id=100001827569085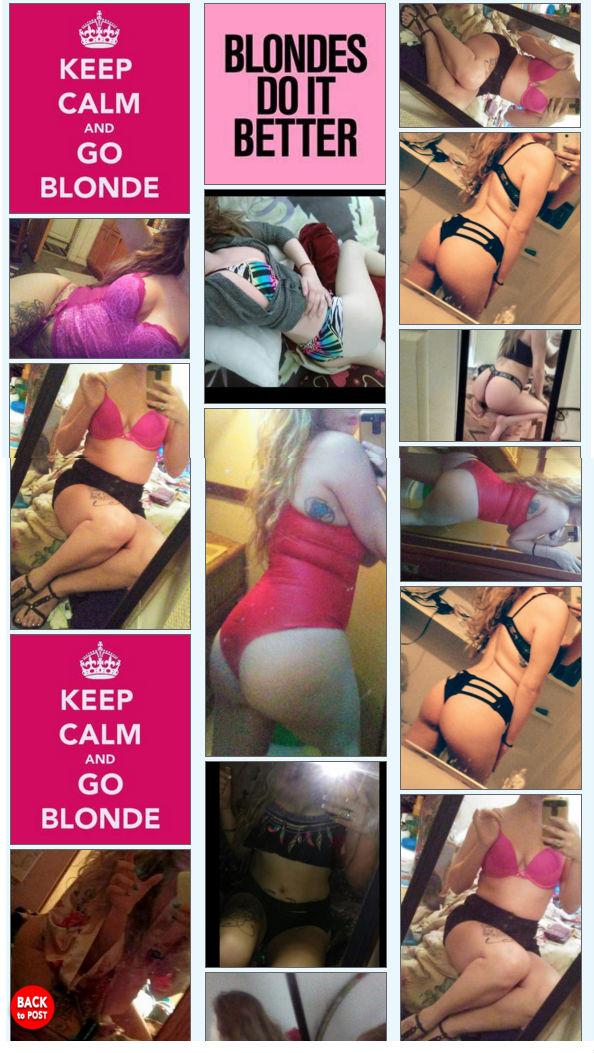 She is still busy on BP although she's using a stage name that isn't easily identified at the moment.  However, "Benny" (Byron J. Larrosa), her pimp, seems to have upped the game and is using outlets such as Seeking Arrangements and various SugarDaddy applications in an effort to obtain clientele and fly under the radar.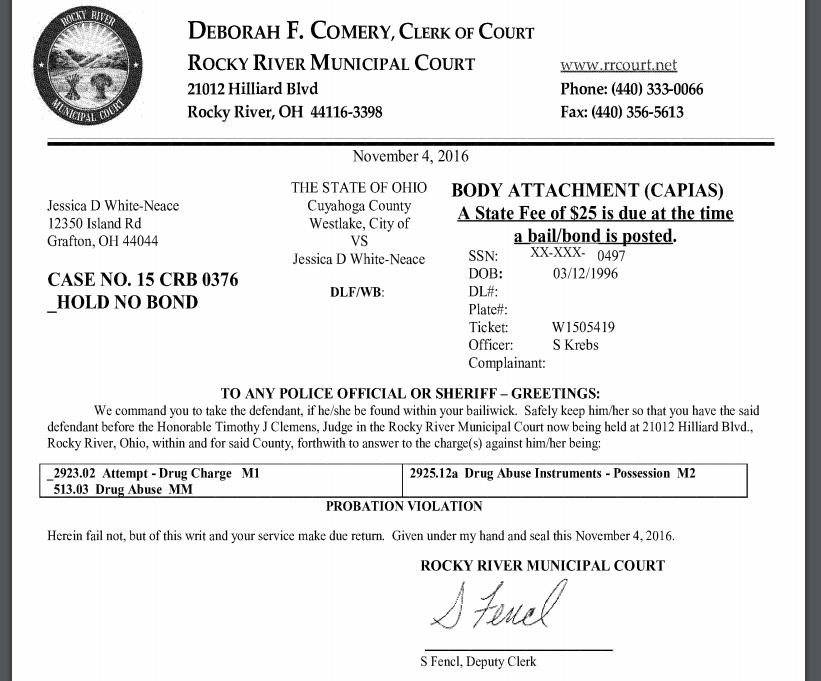 Checkout the case here:  https://rrcourt.net/eservices/home.page.2
SCUMBAGGED Tip:  Reality is, poor girl has been taken advantage of, but if all you want is lemons, then all your going to have is lemons.  Girl you live in a fantasy, with a "the world is mine" mentality, the pictures of money, the illusion of grandeur you have, this is a false sense of reality thinking she's actually going somewhere and doing something when she's stuck in the same rut in the vicious underworld of the dope and pimp game.   If you're reading this, check your ass into rehab and get some help.  The Wellington Police Department offers 24-72 hr inpatient treatment (even if you have a warrant).  Bet your Judge would look highly upon you if you did that.  Give them a call (440) 647-2244 or even contact them via messenger on their Facebook: https://www.facebook.com/Wellington-Police-Department-759508177392915/