Dwight Chillious has been in the fitness industry for more than a decade in various roles.  He's been a personal trainer, a training director and a gym manager.  Dwight has also owned and still operates his own gym's and personal training companies.  However, the methods and steps he's taken to achieve his financial stability and comfortable stature in life is one that is filled with drugs, lies, scandals, sex and deceit.
In 2017 Mr. Chillious sold a failing Fitness Club in Cleveland, Ohio in an effort to stave off bankruptcy.  During the sale, Dwight spoofed membership numbers in an effort to increase the evaluation and value of his company.  With the newly found revenue, Dwight and his cohorts were able to launch a new gym by the name of DC Fitness Inc. which is conveniently located in Strongsville, Ohio.
While still owning and operating the several local area Gym's – Dwight's extra curricular life kicked into high gear.  Literally "high" gear, with nights and days blending together and what would eventually become reminiscent of a Scarface movie on repeat.  The cocaine that was stuffed up his nose could only be matched by the new cars he drove and the parade of women that he banged in secret.
It should be noted that Mr. Chillious is also a married man, but the question remains as to why he is even married?  Days prior to his wedding, Dwight had sex with no less than 2 strippers and 1 hooker while out galavanting at his bachelor party.  Since then his sexual escapades have only ramped up in their intensity…

A Late Night Gangbang
Last year Dwight and two friends stayed later at the Powerhouse Gym in Avon, Ohio than normal.  They also had a female accompanying them by the name of Liz Sherman, who was a trainer at the Powerhouse facility.  Liz was a mutual friend to these 3 men and decided to stay out late and party with them.  They all got high on cocaine and took turns having sexual intercourse with the girl over a 5 hour period.  None of the men wore condoms. 
Dwight and Liz Sherman have an extensive history, one that has included multiple sexual encounters with multiple men at the same time and many one night stands.  It's safe to say that Dwight easily took advantage of one of his employees in this regard.  One of the men had this to say about his night with Dwight and Liz…
"What can I say, she's (Liz) a freak?  She gets down for real!"
"She's (Liz) a sexy sex addict, she loves cocaine and loves the control.  What can I say, she's a freak?  She gets down for real!"
Fun Fact:  Powerhouse Gym in Avon became the late night benefactor of multiple sexual orgy's and at one time was a well known trading post for "party favors" aka cocaine.

A Sexual Deviant
Dwight also fulfills his devious sexual fantasies with other women whom he all met through his positions of power in the fitness industry.  Mr. Chillious has had a plethora of late night or mid afternoon hookups with those he employs.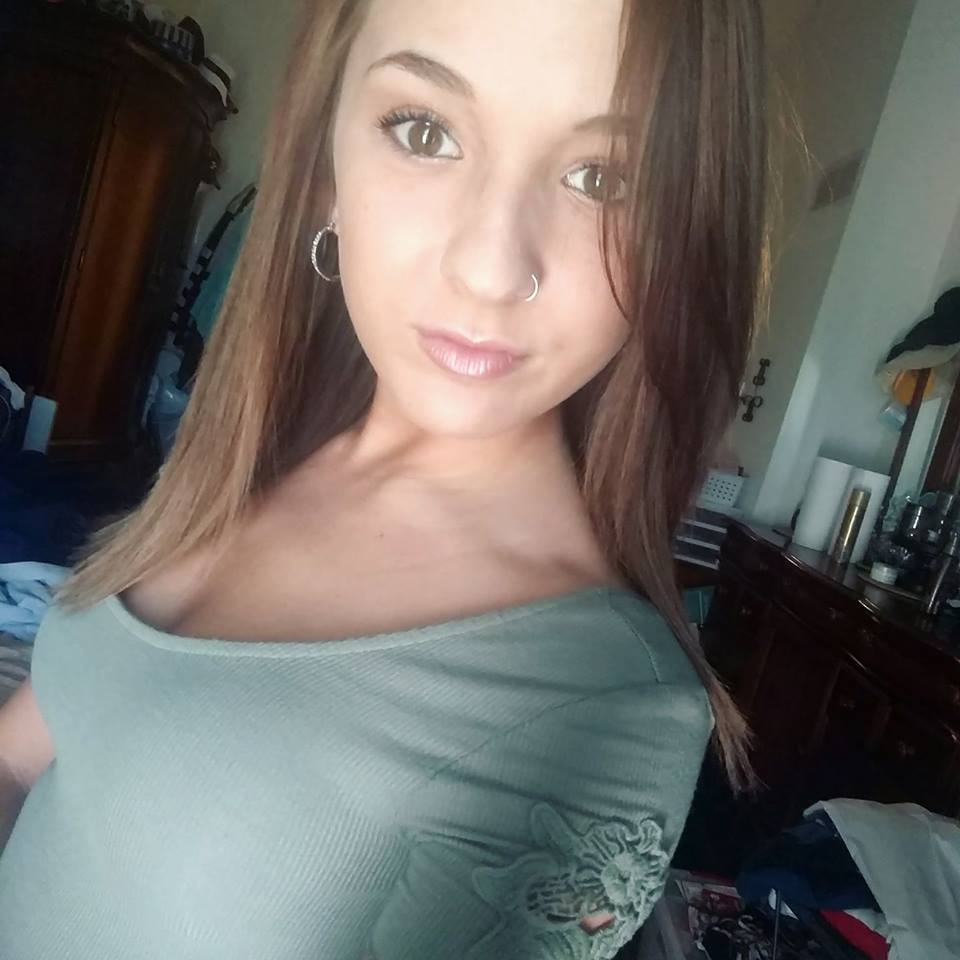 Another girl, Tiffany Loescher, also fell prey to Dwight's charm and highly manipulative personality.  Tiffany was another workout fanatic who Dwight took advantage of and has had sex with on multiple occasions.
COBRA Says:  This guy is moving in life a million miles an hour.  Snorting 2 8ball's a day and screwing 8 girls a night.  He'll be lucky if he lives to the ripe old age of 50 at this pace.
When Dwight was out on vacation to Kelly's Island in 2016 he contracted several STD's and had to go to the urgent care clinic prior to coming home to receive penicillin shots.  Dwight has screwed over countless business partners, performed shady backdoor deals and backstabbed just about every single person he's ever gotten close to.  In fact he has failed to pay several of his workers money that was owed to them while working out of Powerhouse Gym in Avon.

A Perfect Duo
Currently, Dwight is operating a personal training company out of another Powerhouse Gym located in Elyria, Ohio.  John Dixon and Dwight Chillious are cocaine buddies and both deceive their partners.  Scumbagged has already published one article on John "The Con" Dixon which can be found here.  They've discovered bed bugs in that specific gym, linked numerous members closely to the owner in a drug trafficking ring and had multiple assaults take place in and around the premise.  Seems like this is a match made in heaven for these individuals…

A STINGY BASTID!
Dwight is a stingy bastard.  He will stiff you with $2,000 bar tabs and just keep ordering bottles leaving you under the impression that he will be the one who pays.  He has gone behind friends backs on numerous occasions and stolen their prospective clients and swindled them out of their businesses.

The Bottom Line:  This guy is the definition of a narcissistic maniac.  He has no regard for his wife, his friends or his business partners.  It's only what Dwight wants, when Dwight wants it.
SCUMBAGGED Tip:  His current business endeavors are reminiscent of pump and dump schemes.  He'll build up an imaginary member base, pull his friends and buddies over from his last company and then sell the gym.  Once the gym is sold, the new owned struggles and is stuck with a cash strapped system that only continues to diminish.  Stay away… You've been warned!