Tony "Leave You Landscapeless" Lance is a serial fraudster, thief & deadbeat landscaper from the city of North Ridgeville, Ohio.  He is by far one of the city's biggest scumbags, much like his father (who lost his job working for the city in 2008 for spying on other employee's).  Tony pretends to offer a wide variety of landscaping services, however the only thing he's offering is a dream.  When prospective clients contact him, he provides a professional quote, takes measurements, smiles in your face and shakes your hand.  But the moment that the money leaves your wallet and enters his – you'll probably never see him again.
In 2015 Tony had semi-decent contracts in excess of $50,000 per year that he lost due to sheer laziness.  Instead of performing the jobs himself (as he was hired to do) he would try to outsource those same jobs to foreign laborers who would either not show up at all or perform poor service.  In some cases, Tony would simply take the monthly maintenance fee and just not show up entirely.  Hence he found himself in delinquency with his first rent to own property on two separate occasions.
Tony's fraudulent landscaping company dates as far back as 2004, where a case was pressed against him in the Elyria Municipal Court for the amount of $1,150 (case# 2004CVI00342), this case was dismissed.  However there is still public record of a 2012 incident where he was called out for robbing countless individuals via Craigslist (see screenshot).  In 2016 and 2017 he was taken to court for damaging a property he was renting in North Ridgeville and ultimately was evicted from said property.  In 2018 he was taken to court (case# 2018CVI01002) and ordered to pay $1,575 for yet another civil proceeding.
As if his thievery isn't bad enough, Tony Lance is also a deadbeat dad of sorts.  One who breeds laziness and as a result has found himself evicted time and time again from his places of residency.  As a result of his immature, unethical and scumbag ways he has consistently failed to put a secure roof over the head and food on the table for his own child.  Due to Tony's renegade behavior, his girlfriend & the mother of his child did the only sensible thing left at her disposal and kicked him out of her house, having finally had enough of him.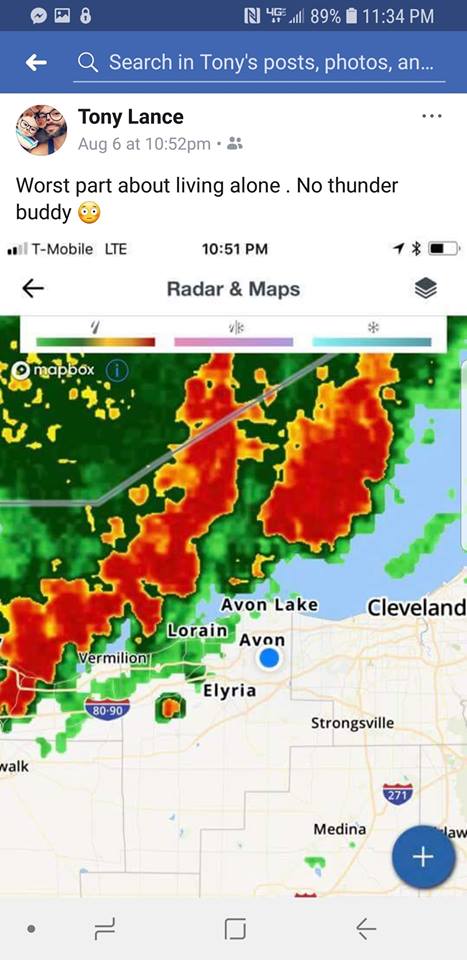 One of Tony Lance's favorite moves that he secretly has joked about behind closed doors is the process in which he goes about robbing his would-be clients.  He will start on someones quoted job, barely breaking ground and simply leave the site to never return again.  He was overheard stating "I literally can just walk on the premise, grab a shovel, push it into the ground one time and walk away with all the cash.  It's only a civil suit from then on out so long as I started to work in some way."  With a big smile on his face and a $20 lottery scratch off on the table.  Tony also has a severe gambling addiction, one that see's him wasting tens of thousands of dollars per year on the Ohio Lottery Instant scratch off tickets.  Instead of working hard for his income and providing services that his clients rightfully are entitled to – Tony would rather take their money and buy lottery tickets all in an effort to strike it big time…
HAWK Says:  Well Tony – you sure struck it big time.  You're now an official Scumbag millionaire.  You know what that means?  Over the next 50 years or so, your article will remain ranked on the first page of Google, which when traffic being compounded is taken into effect will translate roughly into 1,000,000 views by said time.  Enjoy, you deserve it 🙂
"I literally can just walk on the premise, grab a shovel, push it into the ground one time and walk away with all the cash." – Tony Lance
Find Tony on FB:  https://www.facebook.com/tony.lance.7
Fun Fact:  Tony won $20,000 once on the Ohio Lottery and then spent $60,000 back and had nothing to show for his winnings.
As it stands, Tony owes ALOT of people money.  The rough estimate of individuals who have been scammed by Tony "Leave You Landscapeless" Lance as of this writing is in excess of 100 Lorain & Cuyahoga residents and business owners.  Most of whom are people that Tony grew up with, went to school with, his neighbors and even his own family.  The value of deceitful thefts range from a couple hundred dollars to thousands of dollars.  There is truly no job too big or too small for Landscapeless Lance to walk away from.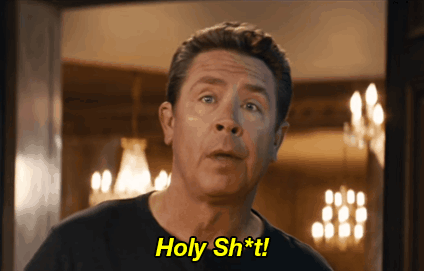 After Tony has taken your money, you'll be eagerly awaiting his pre-scheduled arrival time to start your landscaping job.  After a half hour or so passes you'll grow impatient and give him a phone call, but by then it's already too late.  Tony will have already blocked your number from calling him and you'll be sent straight to his voicemail as a result.
The Bottom Line:  Tony Lance is a complete thief and the worst landscaper in North Ridgeville.  He's defrauded and deceived dozens (if not more) of North Ridgeville residents alone.  He is a serial fraudster in this regard.  Anyone that has been defrauded by Tony Lance is urged to contact Scumbagged.com using any of our contact methods found on our Contact Us page.
SCUMBAGGED Tip:  If you're in need of hiring a landscaper for your property and are approached by this individual you have been thoroughly advised to stay away, far far away…