Tony Lance, 30, of North Ridgeville is a confidential informant who apparently wasn't very successful in obtaining his necessary quota of three controlled buys for the North Ridgeville Police Department.  Lance was caught on a secret audio recording where he self admitted to signing official compliance paperwork with the police in the hopes of staving off an arrest.  The arrest, where he was allegedly caught with two prescription pills, saw him jailed earlier this past week.  He now has an active warrant.
The new arrest warrant was issued on 1/10/2019 at 8:50am in Judge Betleski's 4th floor courtroom in the Elyria Common Pleas Courthouse for his failure to appear.  Tony (Anthony V.) Lance was scheduled to be arraigned today and decided to allegedly skip his hearing in it's entirety.  In addition to the warrant issued, two new audio recordings that serve as evidence have been submitted to Scumbagged.com.  One that explicitly details his communication and covert participation with the North Ridgeville police department and another from today's court proceeding where Judge Betleski can be clearly overheard issuing a warrant for his arrest.
Lance has been on a nightmarish tear in the past 6 months (and that's putting it mildly).  He's been submitted to Scumbagged 3 times (with this article making it his fourth).  The first was for him deceiving and robbing his landscaping clients, the second in relation to a theft regarding a motor vehicle and the third launched when he was arrested for felony possession of a controlled substance (prescription pills).
Fun Fact:  Tony Lance was seen at a local Marathon Gas Station in North Ridgeville on 1/9/2019 spending hundreds of dollars on scratch off lottery tickets.  Probably with more money that he's swindled from prospective clients.  Tssk, Tssk…

Warrant Issued
In the first anonymous audio submission dated 1/10/2019 Honroable Judge Betleski of the Elyria Common Pleas Courts can be overheard issuing a warrant for the arrest of Anthony V. Lance.  This coming at the request of the Prosecutor due to Lance's failure to appear.
LISTEN TO THE JUDGE ISSUE A WARRANT FOR TONY LANCE:
Readers Note:  Docket information does not currently reflect an active warrant.  If the warrant is somehow recalled – we will update this article accordingly.

The Informant
In the second anonymous audio submission dated 1/9/2019 Lance can be overheard discussing how he signed a paper to cooperate and setup individuals across the North Ridgeville area.  His cooperation stems from his recent run in with the law where he was caught with prescription pills during a routine traffic stop.  It is unknown if any individuals were successfully setup through his arrangement with the police.
LISTEN TO A SECRET AUDIO RECORDING WHERE TONY LANCE ADMITS TO WORKING WITH THE POLICE:  
COBRA Says:  Only selfish people rat.  If you do the crime, do the time…

How Informants Work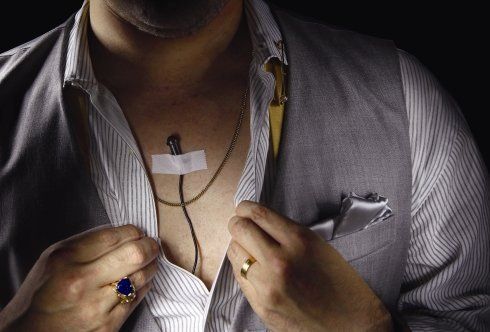 For those wondering how confidential informants work, it goes like so.  An individual is caught with (in most cases) a drug.  Individual is then propositioned to work for the police to help net arrests for at least 3 individuals.  The police will then equip the criminal with wires, cash and even in some cases drugs to help lure in potential criminals to net more arrests.  This is a highly effective tool for local law enforcement to accrue arrests, information and to clean the streets.
Scumbagged in no way admonishes law enforcement officers who operate in this manner, however it should be noted that this practice has long been proven to show that the results aren't what one would expect.  Once a controlled buy has been completed, in some cases, multiple buys must ensue.  For the informant, this generally leads to additional drug use, pinching the bag and perpetuates additional crimes.  Furthermore, removing said dealer from the street typically finds him or her immediately replaced.  Most importantly, confidential informants are often put into harms way, face huge consequences (such as jail time or worse) for not fulfilling their requirements and agreements made with their local jurisdictions.   In a nutshell, it's a process that is often repeated with no victorious result.  The streets are still flooded and the cycle continues.

The Bottom Line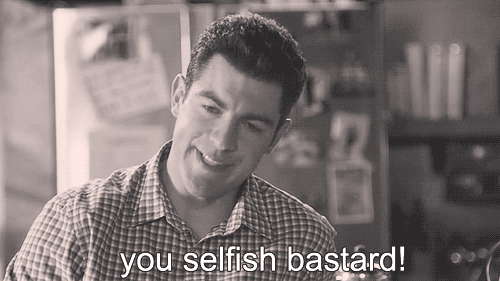 SCUMBAGGED Tip:  Time for people to stop being selfish bastards.  Don't do business with people like Tony in any facet.  Might get robbed or worse…  You've been warned!