BEREA, OHIO – Nothing is worse than having a broken garage door.  One day it's working, the next it isn't.  Just like that – you have a serious issue on your hands.  Maybe your motor has stopped functioning and you're forced to manually open and close it, leaving you with a huge security issue – after all, much like me, you probably were never given a key to the garage door when you purchased your house in the first place & if you did, you can't fucking find it now.  Or maybe (in my situation) your kid decides he wants to smash your car into the garage door, sending it off the rails and leaving you and your family in a precarious situation.  When you call around, you get informed of prices that make you question everything you ever thought you knew about garage doors, especially when it comes to pricing.  The high prices make you feel like you're guaranteed to get a good service, a great service, with a quality door, quickly installed, working at least as good as it did before – if not better, right?  Boy oh boy was I wrong.  This is my garage door nightmare…
I called around and decided to settle with a local company called B&B Overhead Door.  I spoke with the owner, Bob Sanders, and he seemed friendly, well educated and had been in the business for more than 30 years.   He came to my property, provided me with a quote, a quote that was just as high as anyone else I had called and decided to give him the deposit he requested.  He said he had the door in stock and would return on the specified date to complete the installation.  The date came, but Bob was nowhere to be found.  I called him and he rescheduled with me stating that the door in fact was not in stock and that he had to order it.  That date came and I received a call from Bob (after the time he was scheduled to arrive) for him to tell me that that the door had STILL not arrived.  Finally, he showed up on the 3rd scheduled day, installed the door, was paid for the remainder and left.  All should have been fine, but, that's not what happened.
The very next morning my door made a god awful sound, something along the likes of nails on a chalkboard.  I knew something was wrong, so I called Bob immediately and put him on speaker phone so he could hear the noise.  He told me that it wasn't related to the garage door that he had just installed, but that it was related to "springs and coils" and that I needed to pay him additional money to repair those.  Keep in mind, that he never specified any such issue when he provided me with my initial quote.  He went over everything and told me I simply needed a new garage door.  I decided to give another company a call instead.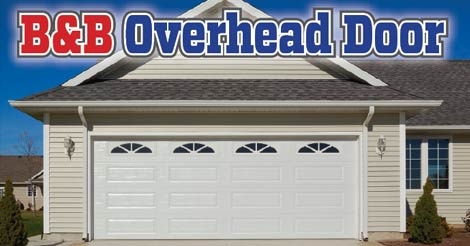 When the company arrived to my house they had informed me that the door wasn't installed properly and that I didn't need a repair, I just needed my door to be aligned properly.  The cost for the maintenance on the actual door was an additional $400.  I then called Bob, told him what had happened and asked him if he would reimburse me.  He became agitated, irritated and began screaming at me telling me I would receive no such thing and that he didn't install the door improperly.
I then decided to look up his companies reviews.  For some reason I didn't bother to do that before I had hired him for the job, sure wish I did, shame on me.  That's when I saw a plethora of negative reviews related to things just like what I had gone through happening to them.  Over priced, slow work, not showing up, not doing the job at all. On and on (I've attached screenshots of those negative reviews that I am talking about so please feel free to share them).  All in all, I was out more than $2,000 for the garage door between the installation from Bob and the repair from the other company.  I discovered I could have probably paid $1,000 for with the installation (or less) and had it done the right way.  Hard lesson learned!  I hope that my story serves as a warning to ANYONE looking to buy a garage door from this guy!!!
COBRA Says:  Maybe it's time for you to retire Bob…

The Bad Reviews
Readers Note:  These are all negative reviews below.  The company does have positive reviews as well however those were not submitted.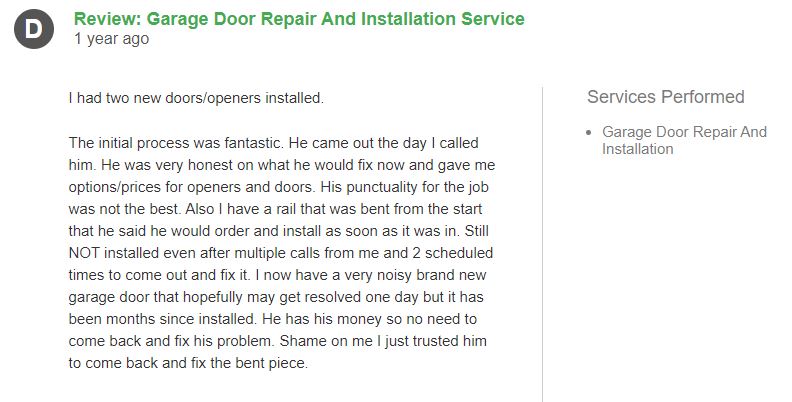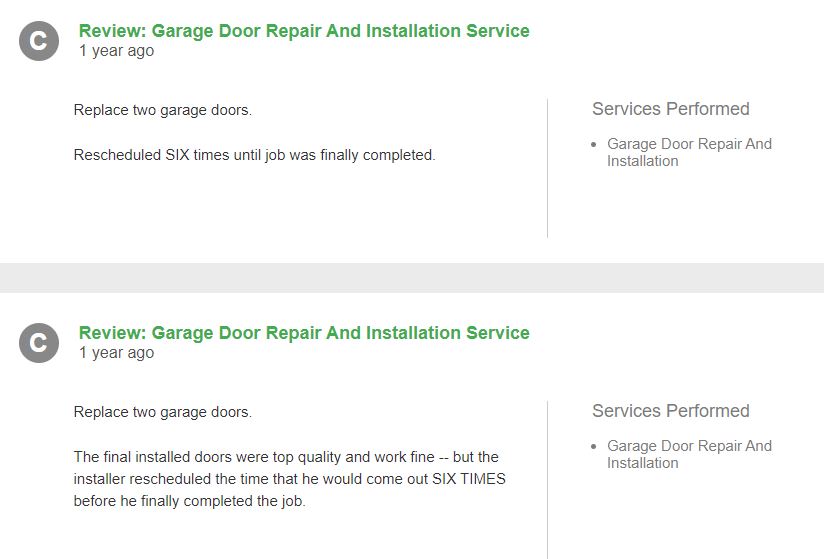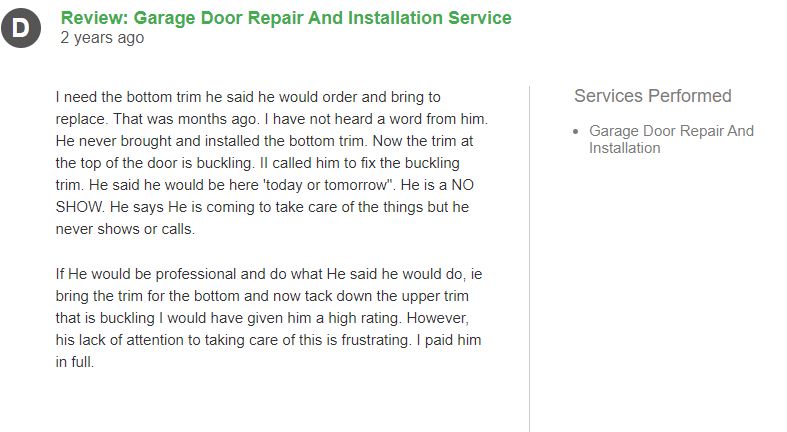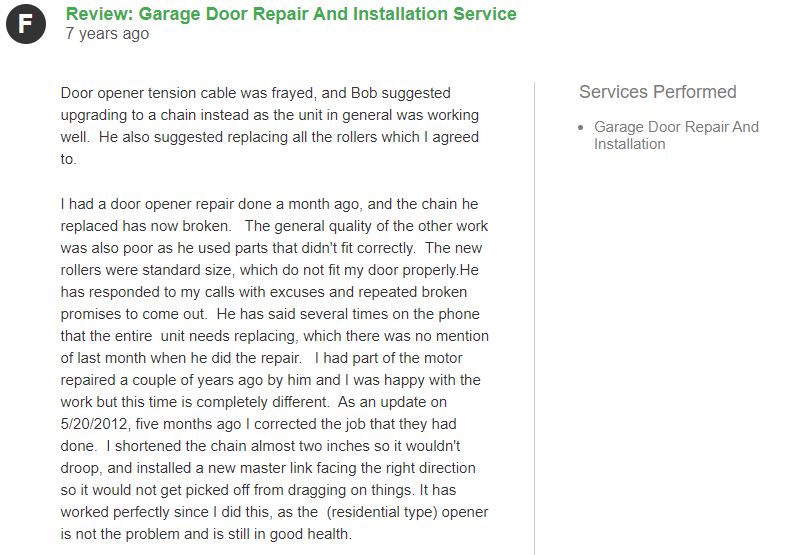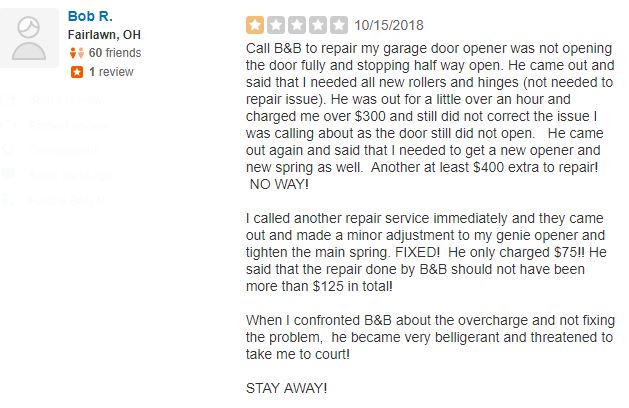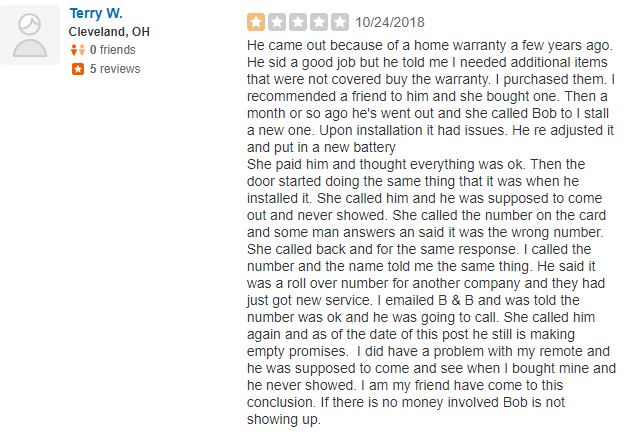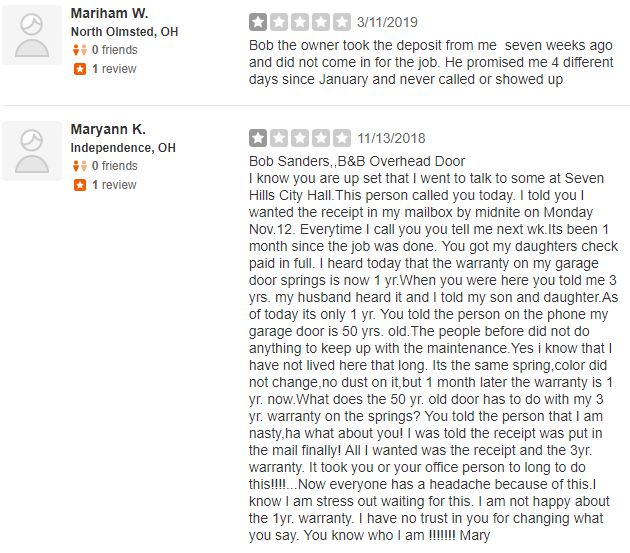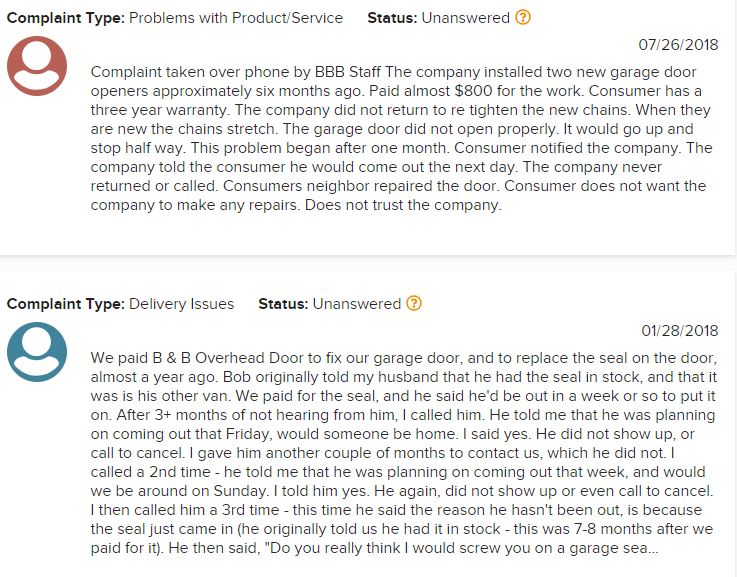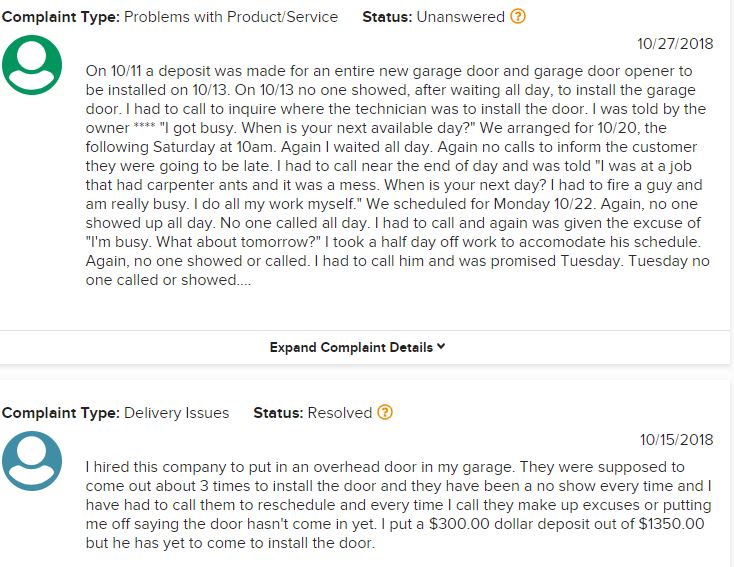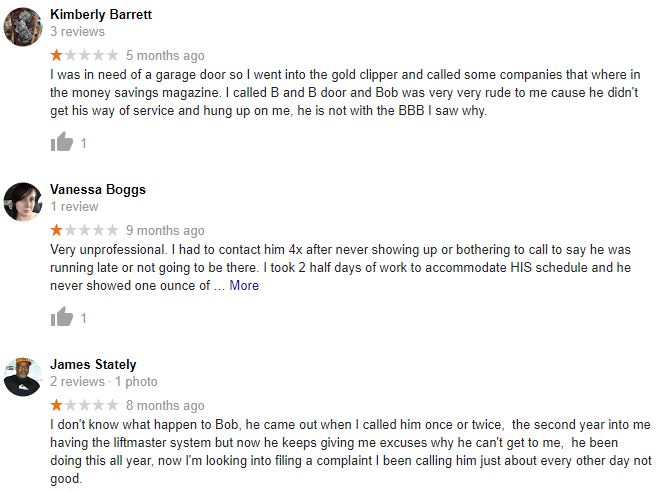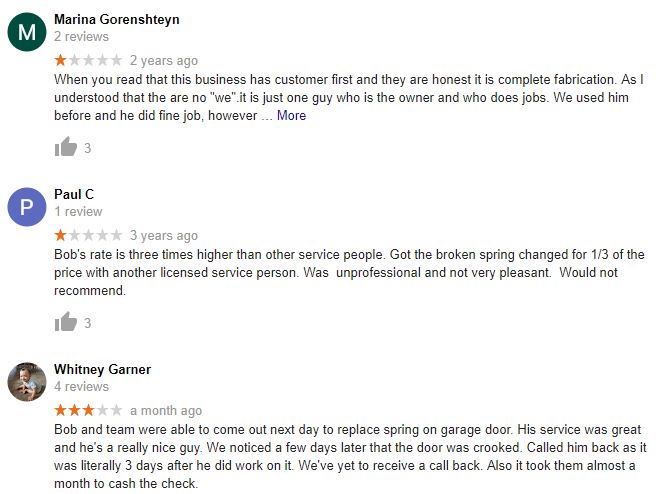 Scumbagged Select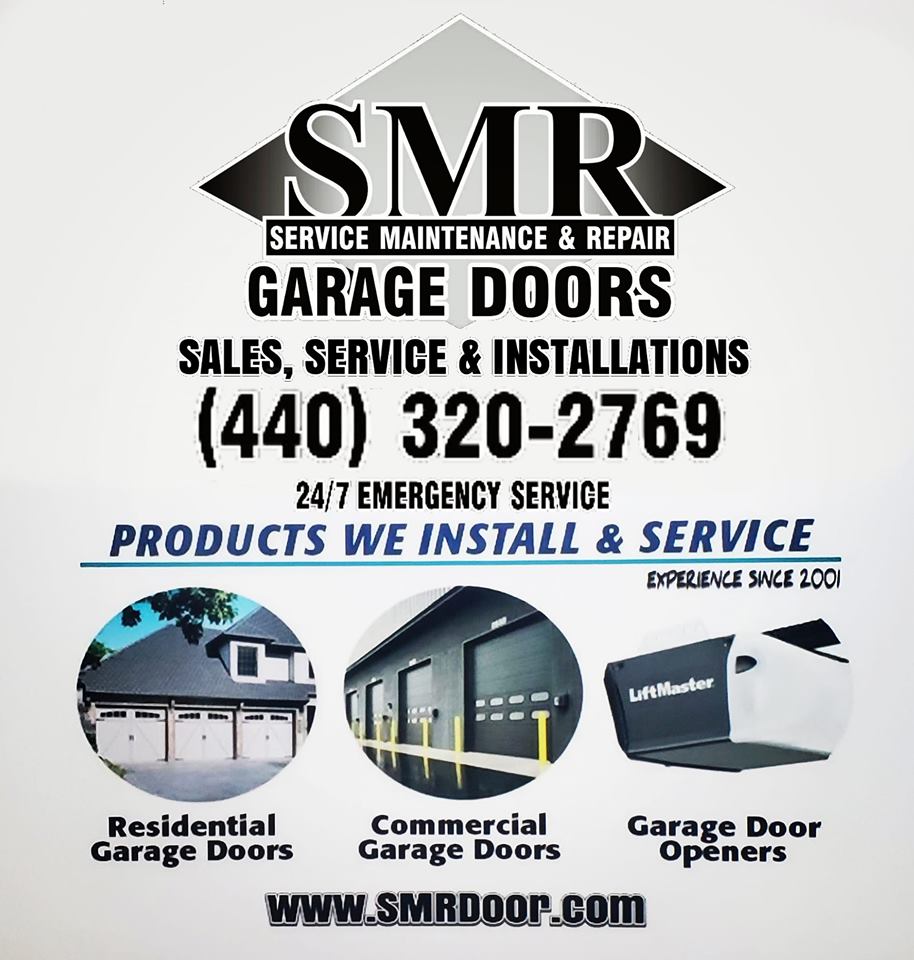 Scumbagged personally recommends and vouches for SMRDoor.  They are the lowest priced garage door installer and repair company in all of Northeast Ohio.  This is a guarantee.  You will save HUNDREDS by utilizing this company on garage door installations.  The best part?  You get great quality, warranty's and amazing service.  They service WKYC, Invacare, Howard Hannah and many other prominent companies.

The Bottom Line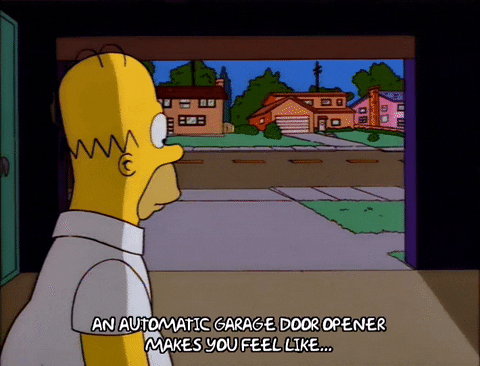 SCUMBAGGED Tip:  The garage door industry is one overpriced and saturated market.  A quick call for a repair or an installation and you'll be hearing quotes that will send your blood pressure soaring.  Calling company to company with similar quotes given will make you believe that the prices are in all actuality fair and honest.  When in reality, the garage door they are charging you $1,000 for in some cases or even $800 for has been marked up by more than 50%.  This is all without the installation and labor costs.  Then to top that off, when a company takes your deposit and never returns, or just leaves you hanging (literally, your garage door) – there's nothing worse than that…  B&B Overhead is a prime example of a greedy garage door company that will swindle you for your money while providing a lackluster service (if they even get around to finishing the job).  Stay the hell away, you've been warned…
B&B Overhead Door Information: