NORTH RIDGEVILLE, OHIO – RFCellcom, a cellphone & computer repair company that has been labeled as an "essential service" during the coronavirus pandemic is one company that you absolutely need to stay away from.  The company is owned by a man named Rick Ferguson.  In the past, Ferguson has enticed and lured customers to use drugs with him in his place of business whilst watching pornography.  He allegedly exposed himself and began masturbating in front of at least one adult female in the beginning of 2020.
As if the aforementioned isn't bad enough, Rick Ferguson has also been alleged to snoop through clients cellphones and computers and illegally access their pornographic images/videos while getting high on crack cocaine.  The owner of RFCellcom was also recently featured in a highly detailed & controversial article that depicted drug related conversations between him and another North Ridgeville resident.  In that article he can be seen discussing the cost associated with the drug(s).
COBRA Says:  Instead of leaving enough alone, Ferguson contacted whom he thought was responsible for the original article and offered a payout for the removal of his information contained within.  We have a zero tolerance policy for attempts to silence our publishers, and so here we go again, just in detail this time around…

Rick Ferguson, RFCellcom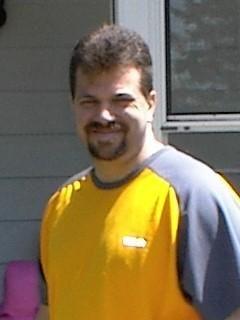 Ferguson has for more than a decade engaged in high risk behaviors involving methamphetamine & crack cocaine use, behavior that continues to this very day.  It has been widely speculated that throughout the course of his business he has illegally snooped through customer devices and saved personal photos and images to his personal computers, externals & or hard-drives.
SOCIAL DISTANCING ALERT:  RFCellcom has been labeled as an "essential service" and is still open and operating through the coronavirus pandemic.  This individual, through his multiple contacts and high risk lifestyle places you or any would be customer at peril due to the extreme social interaction pool that is primarily dominant with drug use.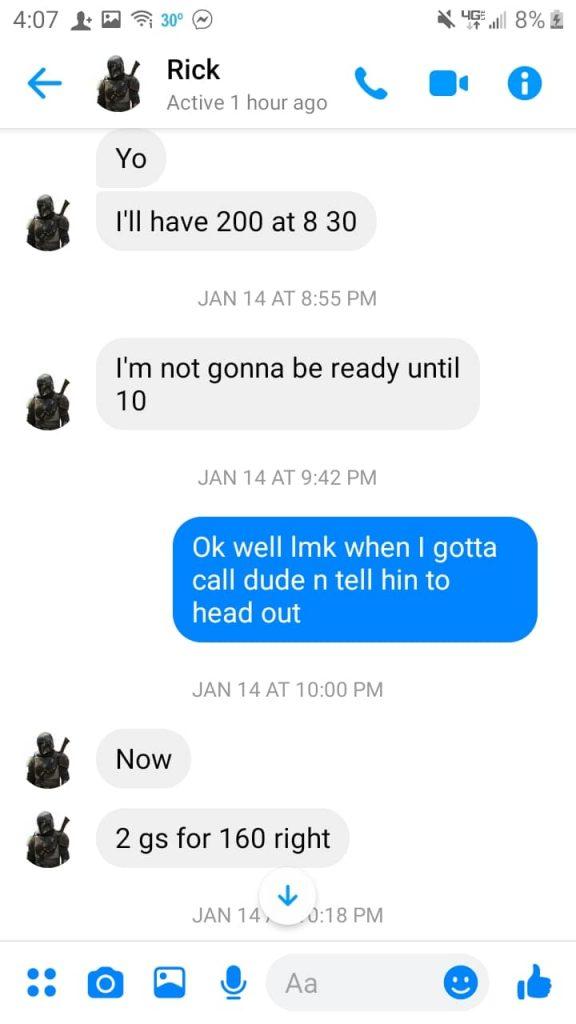 VERIFIED & DOCUMENTED MISCONDUCT:  
Smokes crack cocaine at the business/home.
Watches pornography (shemale, et al.) with would be customers, associates.
Labeled as an "essential service" during the coronavirus pandemic, while associating with extremely high risk individuals who do not practice social distancing.
REPORTED, but UNSUPPORTED & ALLEGED MISCONDUCT: 
Urinates in buckets throughout the home/business.
Exposes himself and masturbates in front of visitors while using crack cocaine.
Stores and views pornographic images and videos on clients devices being repaired.

Removal Attempt
COBRA Says:  Rick Ferguson attempted to have his portion of the original article removed and was willing to pay cash.  He's more than welcome to file a legal proceeding in an effort to have it removed, but paying cash is something we just don't entertain.  Here's his communication in regards to that…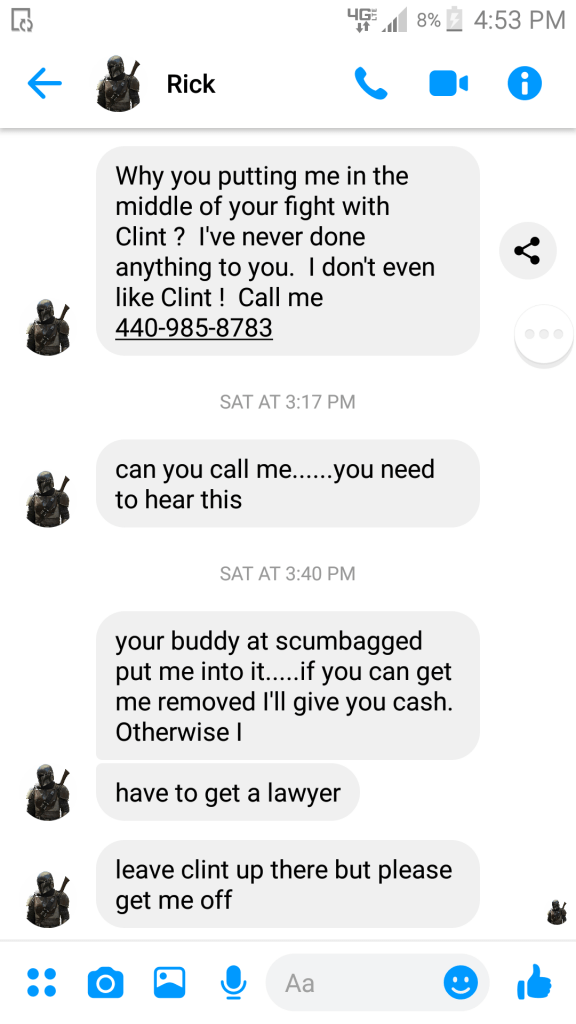 The Original Article
The Ripple Effect: North Ridgeville's Rampant Drug Use During Coronavirus Pandemic Poses Increased Risk to Local Community
The Bottom Line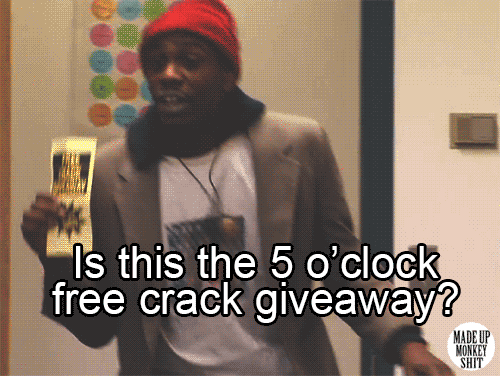 SCUMBAGGED Tip:  Staying away from this company is highly advised.  It's bad enough that the owner is a prevalent drug user, but the business that he runs requires you to drop off your broken devices which puts your personal information and more – at risk.  There is a high likelihood of criminal misconduct taking place with your private images and or videos.
COBRA Says:  Crack kills folks…
Drug Addiction Information:  If you, or anyone reading this has drug related issues of any kind you can check into a rehab for free courtesy of the Wellington Police Department.  If you have misdemeanor warrants and even low level felonies you have a chance at still going to rehab if you're upfront with them and truly seek a change.  All you have to do is give them a call at: (440) 647-2244 or contact them via messenger on their Facebook page:  LINC of Lorain County.  Alternatively you can also seek out the same assistance and help with the Wellington Police Department through their Facebook page found here: https://www.facebook.com/Wellington-Police-Department-759508177392915/