Hailed as the heroine who is going to rescue Ward 14 from the clutches of Brian Cummins, many still want to know "What's the story behind Jasmin Santana?"  "Who is she, really?" Portrayed as a champion of the people, a lifelong member of the Ward 14 community and a loving wife and mother, Santana seems to be the most responsible candidate and the best choice to replace Cummins.  However, deeper inspection into the past of Santana paints a different picture.  A picture that she and her team have worked hard to cover up.
Her past shows that she is dishonest, fiscally irresponsible and has an utter disregard for the law.  Past allegations presented by her opponents call into question Santana's utilization of company resources while employed with the Hispanic Alliance, as she campaigned. As well, allegations have surfaced questioning the involvement of Santana's team in the gathering of petition signatures for Kyle Cassidy in an attempt to split votes in the upcoming primary. Many of Santana's campaign team have pasts that are less than squeaky clean.
Santana is fiscally irresponsible. How can she be trusted to properly oversee the budget of the ward when she is unable to manage her personal finances appropriately? Santana has had several suits filed against her due to her fiscal irresponsibility.

Santana's Civil Woes
In 2015, the Firefighters Community Credit Union took Santana to court for a balance that she owed to them.  Santana was ordered to pay the balance, did not, and a judgment lien was entered.  (Cuyahoga County:JL-16-759545 FIREFIGHTERS COMMUNITY CREDIT UNION vs. JASMIN SANTANA-DELGARDO – Never payed balance – judgement lien entered. City of Cleveland Municipal Court: 2015 CVF 011222 – Firefighters Community Credit Union vs Jasmin Santana Delgado | Balance Owed: $858.53 with interest from May 8, 2015 at 5.05% per annum and costs.)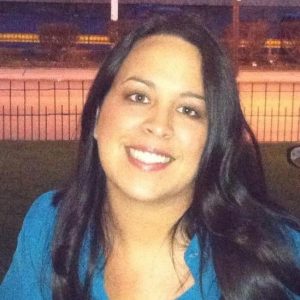 In 2011, Santana's wages were garnished for failure to pay her debts (Cleveland Municipal Court: 2011 CVF 006529 – Capital One Bank vs Jasmin Santana) while employed at MetroHealth. Santana reports that she left MetroHealth for other reasons, but it is believed that she was fired or forced to resign due to the multiple garnishments and liens placed on her during her tenure there.  Several years before, she was taken to court again for failure to pay debts by Dr. Joh Hudec (Cleveland Municipal Court: 2005 CVF 017525 Dr. John Hudec vs Jasmin Santana Delgado).
This case also revealed something interesting. Throughout her campaign, Santana has boasted that she has spent her whole life living in Ward 14, however the case with Dr. Hudec shows that she lived in Ward 13, at 1703 Ardoyne Ave Cleveland, OH 44109. Further inquiry revealed that she has resided outside of the ward, and state, several times: 3535 Marvin Ave, Cleveland, Ohio 44109, 3218 W 54th St, Cleveland, OH, 44102, 17707 Puritas Ave, Cleveland, OH, 44135, and a residence in Delray Beach, Florida.

Santana's Criminal Proceedings
Santana has also fell on the other side of the law, several times. A search through the Cleveland Municipal Court Docket reveals that Santana feels that she is above the law. She does not attend court proceedings when instructed and has had several warrants issued for her arrest. Even with warrants issued for her, she often does not show up to attend to her affairs until months later.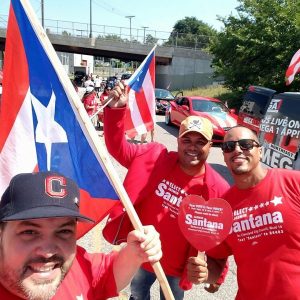 Here are five instances of her blatant disregard for authority and the law:
2013 TRD 015953 – City of Cleveland vs Jasmin Santana Delgado | Charged with misdemeanor | Capias Warrant issued 3/25/2013 | Warrant issued for failure to appear lasted close to one year and did not pay her dues till 2/28/2014
2009 TRD 050668 State of Ohio / City of Cleveland vs Jasmin Santana Delgado | Misdemeanor, charged with going through stop sign | Warrant for arrest issued 8/15/2009 for failure to appear in court and did not resolve till 2/24/2010
2000 TRD 059224 State of Ohio / City of Cleveland vs Jasmin Santana Delgado | Capias Warrant issued for arrest for failure to pay on time | Charged with misdemeanor
2000 TRD 052792 State of Ohio / City of Cleveland vs Jasmin Santana Delgado | Capias Warrant issued and not resolved till September
1999 TRD 097689 State of Ohio / City of Cleveland vs Jasmin Santana Delgado| Capias Warrant issued for failure to appear in court and not resolved until February 2/17/2000

Santana's past actions show that she is not fit to be councilwoman of Ward 14.  She has no regard for the law, is fiscally irresponsible, and lies about who she is. Santana says she is a lifelong resident of Ward 14, but records show that this is not the truth. She also tells female residents of ward 14 that she has been married for years, but probate records show that she has only been married for a year (Case number: 2016ML31481; married July 24,2016).
HAWK Says:  This is the true picture of Jasmin Santana, an irresponsible, dishonest, and manipulative person trying to win an election.
SCUMBAGGED Tip:  This candidate is an apparent disaster waiting to happen.  Anyone who has this type of record should not be in any position of power, especially one that cant simply manage their own affairs.  Vote for anyone else to hold this position, anyone…
References:
https://cpdocket.cp.cuyahogacounty.us 
http://probate.cuyahogacounty.us/pa/CaseSearch.aspx