MICHIGAN – If you thought that the year 2020 couldn't have gotten any more chaotic or convoluted, you were wrong.  We now have more confusing documentation and streamlined information coming from the official Michigan government website that is responsible for reporting all general election vote tally's.  The website was last updated at 11:20pm on 11/04/2020 and it clearly shows that President Donald Trump currently holds a 172,554 vote lead over Joe Biden.
The online reporting from the general election website is showing vastly different numbers than those that have been reported and projected across all mainstream media networks as of this writing.  It should be noted that according to all national news publications, Joe Biden is and has been declared the victor in this state and by far larger numbers than that of what is being shown on the official Michigan election results website.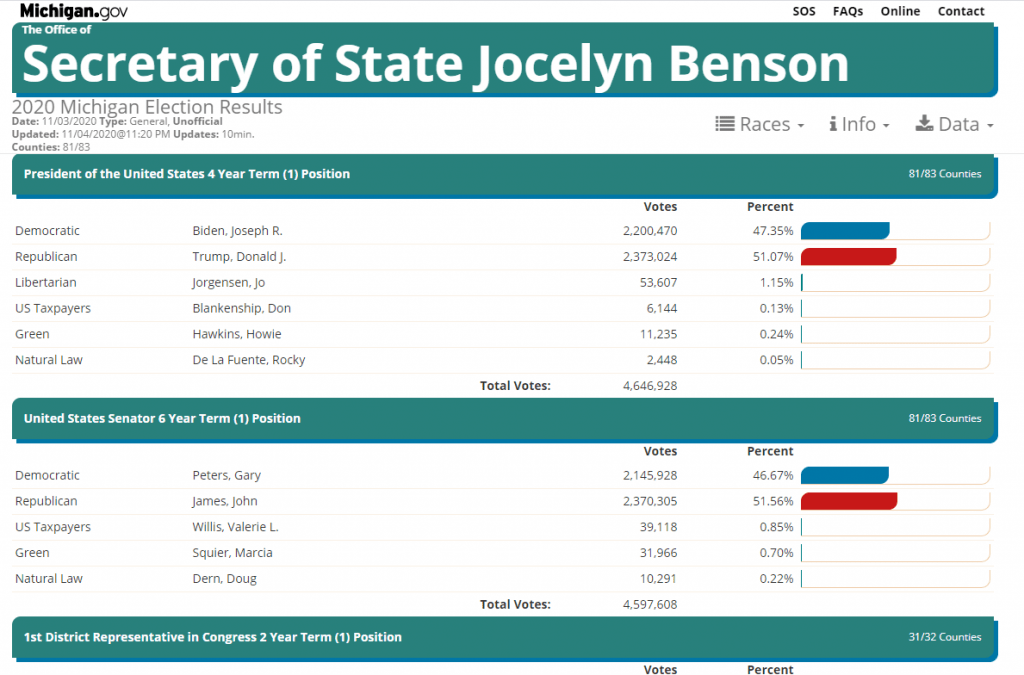 In addition to the ongoing calculations being continuously updated on the government website – it is also being shown that 81/83 counties have been fully accounted for.  Upon further investigation with local counterparts in Michigan it has been determined that there is zero possibility of having a separate counter or tabulation for votes that derive from absentee ballots.  This is simply due to the 3 million or more votes that were returned & having already been embedded within this current tally to a certain degree (difference likely accounting for rejected or problematic absentee ballots).
Supportive & Official Documentation:  


The Bottom Line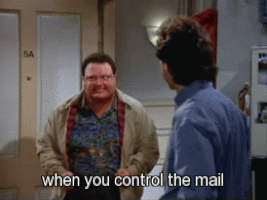 COBRA SAYS:  America was built on greed & corruption.  This year alone we've seen an impeachment for the sole purpose and intent to discredit an incumbent president, a slightly stronger flu that was promoted as a pandemic, extreme media manipulation, social media censorship and absolutely and unequivocally – voter fraud.  If anyone says otherwise (in relation to voter fraud), then they are lying to you and also to themselves.  It is mathematically impossible for there not to be some form of fraudulent behavior via in person votes or mail in ballots.  This can be accomplished in the numerous ways, by; individuals whom are deceased, cross state, duplicate vote, suppressed, impersonated, facsimile, et. al.  Oh and not to forget an easy possibility of good ole fashion flash drive and USB doctoring.