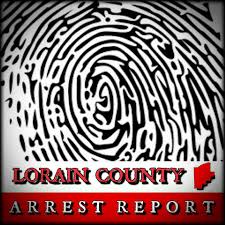 Your favorite Lorain County Arrest Reports community is back!  We have teamed up with Scumbagged.com in an effort to assure that all of our inmate submissions stay online.  In the past we've had more than 8,000 followers on our Facebook account and sadly due to the nature of our posts at the time our accounts were repeatedly banned and deleted.  Moving forward we will simply be posting the new inmates here and then posting them on our Facebook page.
We know everyone loved to rant and rave over certain inmates but we ask politely that you keep your comments and context to a minimum on the articles that we share to our @LorainCountyArrestReports page.  If the conversations get out of bounds we will have to remove the comments and possibly ban you from our page.  You are however free to share your opinions here on Scumbagged.com with a more openness.  So be sure to use that as an opportunity.
I would like to personally thank all of you for continuing to follow me and my page through the up's and down's we've had.  I made this move to ensure that we cannot be silenced.  In addition, by posting here, we have our own "Locked Up" category and are able to itemize and better differentiate different offenders.  You can find all of our updated lists and inmates by visiting the following links below.
Sincerely,
Lorain County Arrest Reports