This individual is currently "Locked Up" in the Lorain County Jail.  Their name & detailed information pertaining to the case can be found below.  It should be noted that individuals are presumed innocent until proven guilty.  However, approximately 95% of these individuals will be found guilty of their crimes.  Most will be sentenced to serve time in the county jail, prison or released & placed on probation.
If you're interested in submitting an individual who is locked up for a heinous crime (or if you would like to submit more information on this individual or any other individual) please use Scumbagged.com's Article Submit Feature located here.   If you feel that the information published on this page is inaccurate, please contact us.  All information has been provided by the Lorain County Jail.  This information is served to inform and educate the public about those that are in their community.
Readers Note:  Would NEVER guess this guy is on drugs judging from his current and previous mugshots.  Who would ever guess?  He's also been involved in a 31 man drug raid in the past.  Read that story here:  http://www.chroniclet.com/Local-News/2016/10/07/31-charged-in-connection-with-drug-raids.html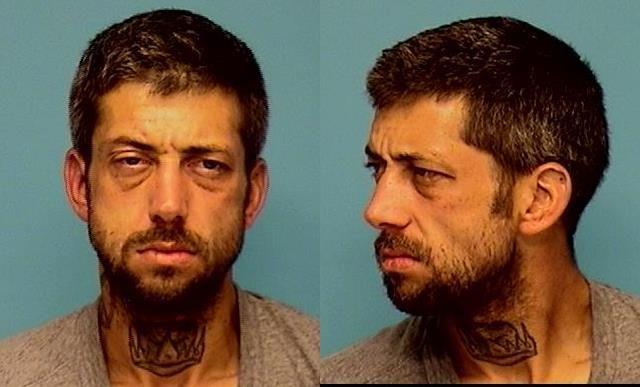 Inmate Summary – MOON, CHRISTOPHER M
Demographic Information
MOON, CHRISTOPHER M

9532

Male

White

5′ 11″

175.0 lbs
Booking History
2018-00144852
1/11/2018 1:48 PM

New Arrest

Lorain County Jail

$0.00

$0.00

North Ridgeville Police Department
Bond information is not available.
| Charge Description | Offense Date | Docket Number | | Disposition | Sentence Length | Crime Class | Court Date | | |
| --- | --- | --- | --- | --- | --- | --- | --- | --- | --- |
| Possession of Controlled Substance | 1/11/2018 1:58 PM | 18CRA00134 | | Personal | | Felony 5 | 1/24/2018 1:00 PM | | |
| Possession Drug Abuse Instruments | 1/11/2018 1:58 PM | | | Personal | | | | | |
| Contempt of Court | 1/11/2018 1:58 PM | 17CRB02210 | | Personal | | | | | |
| Theft-All Other | 1/12/2018 4:52 AM | 16crb00053 | | Sentenced | 23 days,0 months,0 years | | 1/25/2018 9:15 AM | | |
| Theft-All Other | 1/12/2018 5:09 AM | 17CRB00507 | | Sentenced | 60 days,0 months,0 years | | | | |
| Possessing Criminal Tools | 1/12/2018 5:09 AM | 17CRB00507 | | Court ordered release | | | | | |
| Possession Drug Abuse Instruments | 1/12/2018 5:09 AM | 17CRB00507 | | Court ordered release | | | | | |
| Drug Paraphernalia | 1/12/2018 5:09 AM | 17CRB00507 | | Court ordered release | | | | | |
| Attempt to Commit Offense | 1/17/2018 5:05 PM | 17CRB03672 | | Personal | | | 3/28/2018 1:00 PM | | |