All individuals with Sex Related Offenses that are currently being housed at the Lorain County Jail can be found within this article.  Each alleged case is accompanied with a breakdown of specific information.  You can find some of these individuals in standalone arrest reports for the Lorain County Jail by clicking here.  The information contained on this page includes the date of their incarceration, case number, charge, arresting agency, next court date, location of the events, bond information & more.
All individuals are presumed innocent until proven guilty.  However, the majority of those found on our website will ultimately be found guilty in the court of law.  We will try our best to regularly maintain this section in conjunction with the Lorain County Jail.
Readers Note:  This list has been updated and contains every single sexually based offense.  If you feel that we've missed someone, please contact us.
Sex Related Offenders Currently in Lorain County Jail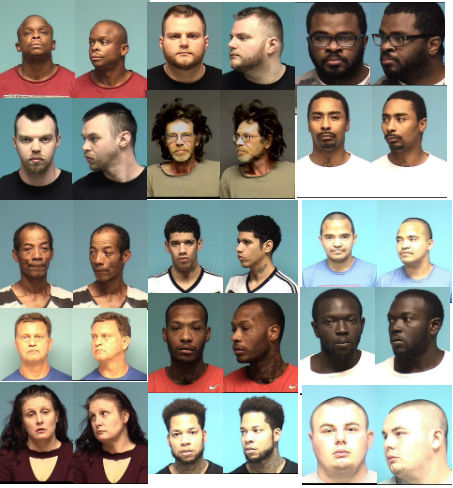 Actively incarcerated  |  Last Updated:  April 10, 2019

Inmate Detail – PIZARRO, JOHN K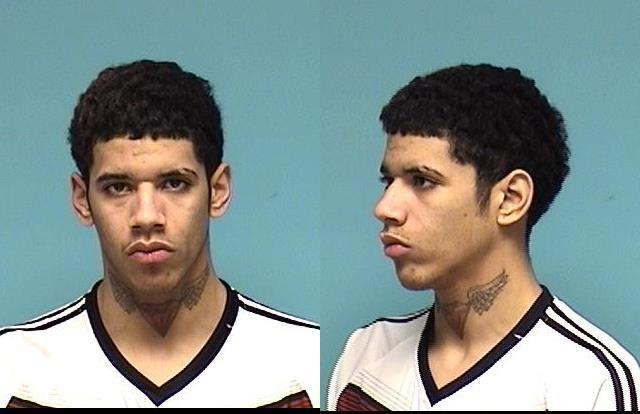 UNLAWFUL SEXUAL CONTACT WITH A MINOR
Demographic Information
PIZARRO, JOHN K
507294
08/14/1997
21
Male
White
5′ 9″
130.0 lbs

LORAIN, Ohio 44052

PIZZARO, JOHN K
Booking History
 2019-00154352
2/21/2019 2:38 AM
New Arrest
MAXIMUM
Lorain County Jail
$20,000.00
$0.00
Elyria Police Department
| Bond Number | Bond Type | Bond Amount |
| --- | --- | --- |
| 2019-00002966 | Cash/Surety | $20,000.00 |
| Charges | Court Date | Court | Court Room |
| --- | --- | --- | --- |
| 1 | 2/21/2019 9:00 AM | *Court | EMC/CV |
| 1, 2, 3, 4 | 3/7/2019 1:00 PM | *Court | EMC |
| 1 | 3/14/2019 1:00 PM | *Court | EMC |
| 5 | 3/21/2019 9:00 AM | *Court | CP CVA |
| 1 | 3/25/2019 9:00 AM | *Court | CP5 |
Number
Charge Description
Offense Date
Docket Number
Sentence Date
Disposition
Disposition Date
Sentence Length
Crime Class
Arresting Agency
Attempt/Commit
Bond
12
Contributing to the Unruliness or Delinquency of a Child
3/13/2019 8:54 PM
19CR100313
2019-00002966
11
Contributing to the Unruliness or Delinquency of a Child
3/13/2019 8:54 PM
19CR100313
2019-00002966
10
Contributing to the Unruliness or Delinquency of a Child
3/13/2019 8:50 PM
19CR100313
2019-00002966
9
Contributing to the Unruliness or Delinquency of a Child
3/13/2019 8:50 PM
19CR100313
2019-00002966
8
Contributing to the Unruliness or Delinquency of a Child
3/13/2019 8:50 PM
19CR100313
2019-00002966
7
Contributing to the Unruliness or Delinquency of a Child
3/13/2019 8:50 PM
19CR100313
2019-00002966
6
Contributing to the Unruliness or Delinquency of a Child
3/13/2019 8:50 PM
19CR100313
2019-00002966
5
Unlawful Sexual Contact with a Minor
3/13/2019 8:50 PM
19CR100313
2019-00002966
4
Contributing to the Unruliness or Delinquency of a Child
2/21/2019 2:41 AM
19CRB00375
Dismissed
3/14/2019
3
Contributing to the Unruliness or Delinquency of a Child
2/21/2019 2:41 AM
19CRB00375
Dismissed
3/14/2019
2
Contributing to the Unruliness or Delinquency of a Child
2/21/2019 2:41 AM
19CRB00375
Dismissed
3/14/2019
1
Contributing to the Unruliness or Delinquency of a Child
2/21/2019 2:41 AM
19CRB00375
Dismissed
3/14/2019

Inmate Detail – HOON, COREY A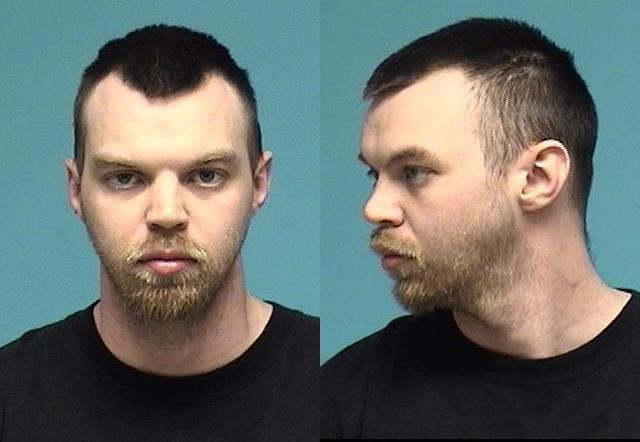 PANDERING OBSCENITY INVOLVING A MINOR, UNLAWFUL SEXUAL CONTACT WITH A MINOR
Demographic Information
HOON, COREY A
516214
09/26/1988
30
Male
White
6′ 2″
187.0 lbs

Cleveland, Ohio 44105
Booking History
 2019-00154682
3/6/2019 7:22 PM
New Arrest
MEDIUM
Lorain County Jail
$350,000.00
$0.00
Elyria Police Department
| Bond Number | Bond Type | Bond Amount |
| --- | --- | --- |
| 2019-00002621 | Cash/Surety | $200,000.00 |
| 2019-00002622 | Cash/Surety | $25,000.00 |
| 2019-00002623 | Cash/Surety | $25,000.00 |
| 2019-00002977 | Cash/Surety | $25,000.00 |
| 2019-00002978 | Cash/Surety | $25,000.00 |
| 2019-00002979 | Cash/Surety | $25,000.00 |
| 2019-00002980 | Cash/Surety | $25,000.00 |
| Charges | Court Date | Court | Court Room |
| --- | --- | --- | --- |
| 1 | 3/8/2019 9:00 AM | *Court | EMC/CV |
| 1 | 3/13/2019 1:00 PM | *Court | EMC |
| 4 | 3/15/2019 9:00 AM | *Court | EMC/CV |
| 4 | 3/26/2019 1:00 PM | *Court | EMC |
| 4 | 3/31/2019 1:00 PM | *Court | EMC |
| Number | Charge Description | Offense Date | Docket Number | Sentence Date | Disposition | Disposition Date | Sentence Length | Crime Class | Arresting Agency | Attempt/Commit | Bond |
| --- | --- | --- | --- | --- | --- | --- | --- | --- | --- | --- | --- |
| 7 | PANDERING OBSCENITY INVOLVING MINOR | 3/14/2019 8:44 AM | 19CRA00685 | | | | | | | | 2019-00002980 |
| 6 | PANDERING OBSCENITY INVOLVING MINOR | 3/14/2019 8:44 AM | 19CRA00685 | | | | | | | | 2019-00002979 |
| 5 | PANDERING OBSCENITY INVOLVING MINOR | 3/14/2019 8:44 AM | 19CRA00685 | | | | | | | | 2019-00002978 |
| 4 | PANDERING OBSCENITY INVOLVING MINOR | 3/14/2019 8:44 AM | 19CRA00685 | | | | | | | | 2019-00002977 |
| 3 | Unlawful Sexual Contact with a Minor | 3/6/2019 7:29 PM | 19CRA00612 | | | | | | | | 2019-00002623 |
| 2 | Tampering with Evidence | 3/6/2019 7:29 PM | 19CRA00612 | | | | | | | | 2019-00002622 |
| 1 | PANDERING OBSCENITY INVOLVING MINOR | 3/6/2019 7:29 PM | 19CRA00612 | | | | | | | | 2019-00002621 |

Inmate Detail – KILGORE, RICKY S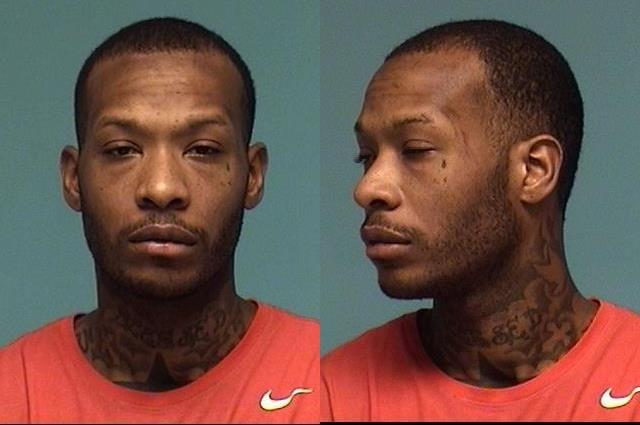 UNLAWFUL SEXUAL CONTACT WITH A MINOR, IMPORTUNING
Demographic Information
KILGORE, RICKY S
103393
10/19/1989
29
Male
Black/African American
5′ 9″
148.0 lbs

ELYRIA, 
Booking History
 2018-00152833
12/12/2018 9:48 AM
New Arrest
MAXIMUM
Lorain County Jail
$30,000.00
$0.00
Elyria Police Department
| Bond Number | Bond Type | Bond Amount |
| --- | --- | --- |
| 2018-00012624 | Cash/Surety | $10,000.00 |
| 2018-00012625 | Cash/Surety | $10,000.00 |
| 2018-00012626 | Cash/Surety | $10,000.00 |
| Charges | Court Date | Court | Court Room |
| --- | --- | --- | --- |
| 1, 2, 3 | 12/13/2018 9:00 AM | *Court | EMC/CV |
| 1, 2, 3 | 12/20/2018 1:00 PM | *Court | EMC |
| 1 | 2/14/2019 9:00 AM | *Court | CP CVA |
| 1 | 2/19/2019 9:00 AM | *Court | CP1 |
| 1 | 2/25/2019 9:00 AM | *Court | CP1 |
| 1 | 3/4/2019 9:00 AM | *Court | CP1 |
| 1 | 3/25/2019 9:00 AM | *Court | CP1 |
| Number | Charge Description | Offense Date | Docket Number | Sentence Date | Disposition | Disposition Date | Sentence Length | Crime Class | Arresting Agency | Attempt/Commit | Bond |
| --- | --- | --- | --- | --- | --- | --- | --- | --- | --- | --- | --- |
| 3 | Unlawful Sexual Contact with a Minor | 12/12/2018 9:53 AM | 18CRA03456 | | | | | | | | 2018-00012626 |
| 2 | Extortion | 12/12/2018 9:53 AM | 18CRA03456 | | | | | Felony 3 | | | 2018-00012625 |
| 1 | Importuning | 12/12/2018 9:53 AM | 18CRA03456 | | | | | Misdemeanor 1 | | | 2018-00012624 |

Inmate Detail – LOVE, DONTE LAMAR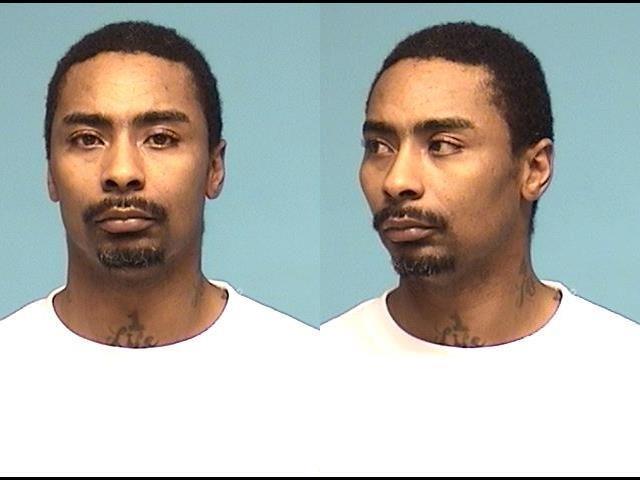 GROSS SEXUAL IMPOSITION, FAILURE TO REGISTER
Demographic Information
LOVE, DONTE LAMAR
67550
11/14/1976
42
Male
Black/African American
5′ 7″
173.0 lbs

LORAIN, Ohio 44052

LOVE, DONTE L
Booking History
 2019-00155251
3/30/2019 5:25 PM
New Arrest
MAXIMUM
Lorain County Jail
$85,000.00
$0.00
Lorain County Sheriff's Office
| Bond Number | Bond Type | Bond Amount |
| --- | --- | --- |
| 2019-00003677 | Cash/Surety | $15,000.00 |
| 2019-00003678 | Cash/Surety | $10,000.00 |
| 2019-00003679 | Cash/Surety | $30,000.00 |
| 2019-00003680 | Cash/Surety | $30,000.00 |
| Charges | Court Date | Court | Court Room |
| --- | --- | --- | --- |
| 5 | 4/1/2019 9:00 AM | *Court | EMC/CV |
| 1 | 4/4/2019 9:00 AM | *Court | CP CVA |
| 4 | 4/8/2019 1:00 PM | *Court | EMC |
| 1 | 4/10/2019 9:00 AM | *Court | CP3 |
| 1 | 4/17/2019 9:00 AM | *Court | CP4 |
| Number | Charge Description | Offense Date | Docket Number | Sentence Date | Disposition | Disposition Date | Sentence Length | Crime Class | Arresting Agency | Attempt/Commit | Bond |
| --- | --- | --- | --- | --- | --- | --- | --- | --- | --- | --- | --- |
| 5 | FAILURE TO VERIFY ADDRESS | 3/30/2019 5:35 PM | 19CRA00598 | | | | | | | | 2019-00003680 |
| 4 | Failure to register change of address | 3/30/2019 5:35 PM | 19CRA00598 | | | | | Felony 1 | | | 2019-00003679 |
| 3 | Gross Sexual Imposition | 3/30/2019 5:35 PM | 19CR100379 | | | | | | | | 2019-00003678 |
| 2 | Gross Sexual Imposition | 3/30/2019 5:35 PM | 19CR100379 | | | | | | | | 2019-00003678 |
| 1 | Acts in contempt of court | 3/30/2019 5:35 PM | 18CR098527 | | | | | Bench Warrant | | | 2019-00003677 |

Inmate Detail – BROMLEY, MELVIN A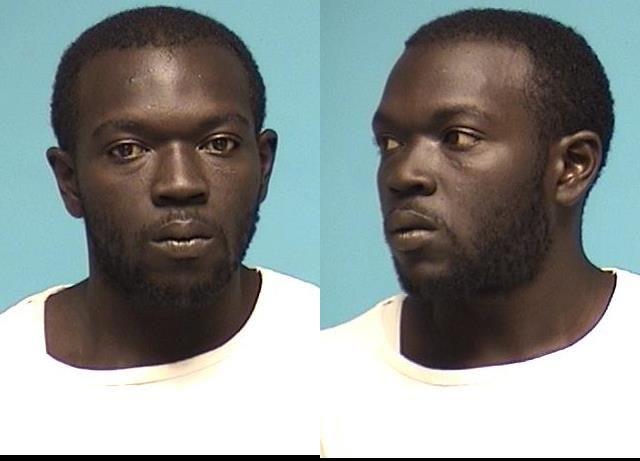 RAPE – THREAT/FORCE
Demographic Information
BROMLEY, MELVIN A
148311
07/08/1994
24
Male
Black/African American
5′ 8″
160.0 lbs

LORAIN, Ohio 44055
Booking History
 2018-00151866
10/26/2018 3:59 PM
New Arrest
CLASS CONTROL
Lorain County Jail
$100,000.00
$0.00
Lorain County Sheriff's Office
| Bond Number | Bond Type | Bond Amount |
| --- | --- | --- |
| 2018-00011117 | Cash/Surety | $100,000.00 |
| Charges | Court Date | Court | Court Room |
| --- | --- | --- | --- |
| 1 | 11/1/2018 9:00 AM | *Court | CP CVA |
| 1 | 11/2/2018 9:00 AM | *Court | CP6 |
| 1 | 12/6/2018 1:00 PM | *Court | CP6 |
| 1 | 12/20/2018 1:00 PM | *Court | CP6 |
| 1 | 1/24/2019 1:00 PM | *Court | CP2 |
| 1 | 3/21/2019 1:00 PM | *Court | CP2 |
| 1 | 3/28/2019 1:00 PM | *Court | CP2 |
| 1 | 5/10/2019 11:00 AM | *Court | CP2 |
| 1 | 5/24/2019 1:00 PM | *Court | LMC |
| Number | Charge Description | Offense Date | Docket Number | Sentence Date | Disposition | Disposition Date | Sentence Length | Crime Class | Arresting Agency | Attempt/Commit | Bond |
| --- | --- | --- | --- | --- | --- | --- | --- | --- | --- | --- | --- |
| 2 | Rape – Force or Threat Of | 10/26/2018 4:03 PM | 18CR099548 | | | | | | | | 2018-00011117 |
| 1 | Rape – Force or Threat Of | 10/26/2018 4:03 PM | 18CR099548 | | | | | | | | 2018-00011117 |

Inmate Detail – EADY, BRIAN J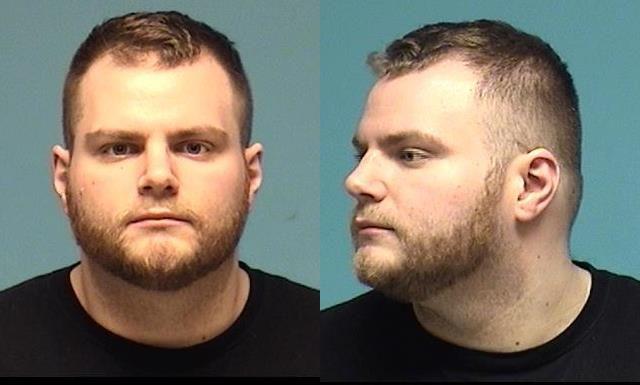 FORCIBLE RAPE
Demographic Information
EADY, BRIAN J
102105
08/04/1987
31
Male
White
5′ 11″
263.0 lbs

ELYRIA, Ohio 44035
Booking History
 2019-00155188
3/28/2019 3:27 PM
New Arrest
CLASS CONTROL
Lorain County Jail
$500,000.00
$0.00
Elyria Police Department
| Bond Number | Bond Type | Bond Amount |
| --- | --- | --- |
| 2019-00003578 | Cash/Surety | $500,000.00 |
| Charges | Court Date | Court | Court Room |
| --- | --- | --- | --- |
| 1 | 3/29/2019 9:00 AM | *Court | EMC |
| 2 | 3/29/2019 9:00 AM | *Court | EMC/CV |
| 1 | 4/1/2019 1:00 PM | *Court | EMC |
| 1 | 4/8/2019 1:00 PM | *Court | EMC |
| Number | Charge Description | Offense Date | Docket Number | Sentence Date | Disposition | Disposition Date | Sentence Length | Crime Class | Arresting Agency | Attempt/Commit | Bond |
| --- | --- | --- | --- | --- | --- | --- | --- | --- | --- | --- | --- |
| 2 | Contempt of Court | 3/28/2019 5:24 PM | 09CRB01208 | | Bond Posted | 3/29/2019 | | | Lagrange Village Police Department | | |
| 1 | Forcible rape | 3/28/2019 4:04 PM | 19CRA00797 | | | | | Felony 1 | | | 2019-00003578 |

Inmate Detail – GRIZZELL, LAWRENCE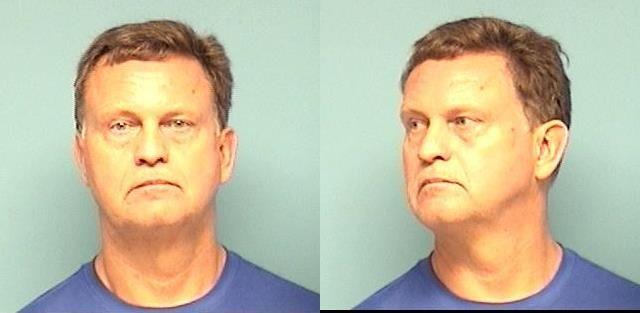 RAPE – THREAT/FORCE
Demographic Information
GRIZZELL, LAWRENCE
514212
10/10/1958
60
Male
White
6′ 3″
240.0 lbs

ELYRIA, Ohio 44035
Booking History
 2018-00151316
10/1/2018 6:31 PM
New Arrest
CLASS CONTROL
Lorain County Jail
$1,250,000.00
$0.00
Elyria Police Department
| Bond Number | Bond Type | Bond Amount |
| --- | --- | --- |
| 2018-00010859 | Cash/Surety | $1,250,000.00 |
| Charges | Court Date | Court | Court Room |
| --- | --- | --- | --- |
| 1 | 10/2/2018 9:00 AM | *Court | EMC/CV |
| 2 | 10/5/2018 9:00 AM | *Court | EMC |
| 1 | 10/11/2018 1:00 PM | *Court | EMC |
| 1 | 11/15/2018 9:00 AM | *Court | CP CVA |
| 1 | 11/16/2018 9:00 AM | *Court | CP2 |
| 1 | 11/21/2018 9:00 AM | *Court | CP2 |
| 1, 2 | 11/29/2018 9:00 AM | *Court | CP CVA |
| 1 | 12/14/2018 9:00 AM | *Court | CP2 |
| 1 | 1/25/2019 9:00 AM | *Court | CP2 |
| 1 | 2/15/2019 9:00 AM | *Court | CP2 |
| 1 | 2/22/2019 9:00 AM | *Court | CP2 |
| 1 | 3/22/2019 9:00 AM | *Court | CP2 |
| Number | Charge Description | Offense Date | Docket Number | Sentence Date | Disposition | Disposition Date | Sentence Length | Crime Class | Arresting Agency | Attempt/Commit | Bond |
| --- | --- | --- | --- | --- | --- | --- | --- | --- | --- | --- | --- |
| 2 | Sexual Battery | 10/1/2018 6:37 PM | 18CRA02814 | | | | | Felony 3 | | | 2018-00010859 |
| 1 | Rape – Force or Threat Of | 10/1/2018 6:37 PM | 18CRA02814 | | | | | | | | 2018-00010859 |

Inmate Detail – MINNICH, TIMOTHY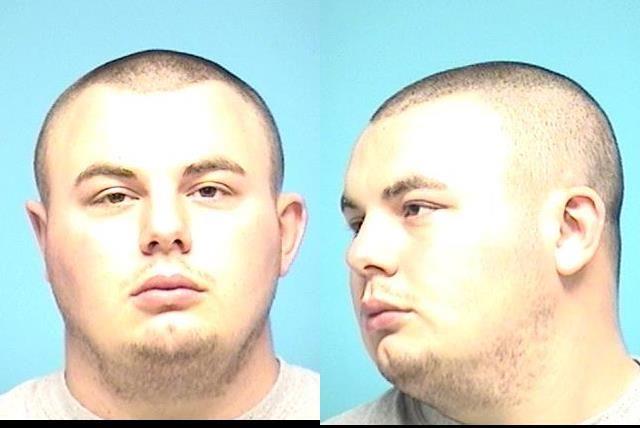 RAPE – FORCE/THREAT
Demographic Information
MINNICH, TIMOTHY
516302
08/26/1998
20
Male
White
5′ 9″
230.0 lbs

ELYRIA, Ohio 44035
Booking History
 2019-00154869
3/14/2019 9:01 AM
New Arrest
CLASS CONTROL
Lorain County Jail
$1,000,000.00
$0.00
Elyria Police Department
| Bond Number | Bond Type | Bond Amount |
| --- | --- | --- |
| 2019-00004103 | Cash/Surety | $1,000,000.00 |
| Charges | Court Date | Court | Court Room |
| --- | --- | --- | --- |
| 1 | 3/15/2019 9:00 AM | *Court | EMC/CV |
| 1 | 3/18/2019 1:00 PM | *Court | EMC |
| 1 | 3/25/2019 1:00 PM | *Court | EMC |
| 1 | 4/9/2019 1:00 PM | *Court | EMC |
| 2 | 4/17/2019 9:00 AM | *Court | CP2 |
Number
Charge Description
Offense Date
Docket Number
Sentence Date
Disposition
Disposition Date
Sentence Length
Crime Class
Arresting Agency
Attempt/Commit
Bond
2
Rape – Force or Threat Of
4/9/2019 9:43 PM
19CR100428
Lorain County Sheriff's Office
2019-00004103
1
Rape – Force or Threat Of
3/14/2019 9:05 AM
19CRA00684
Dismissed
4/9/2019

Inmate Detail – RICHARDSON, TOMMIE D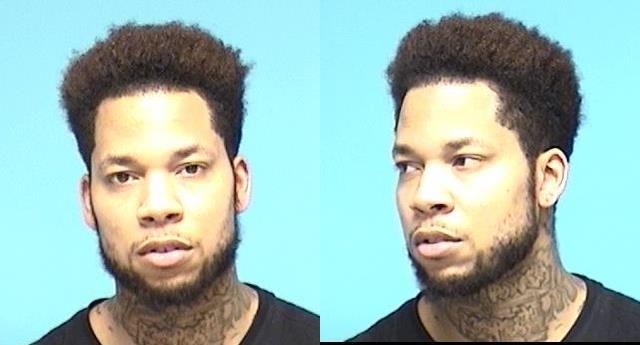 FORCIBLE RAPE – KIDNAPPING
Demographic Information
RICHARDSON, TOMMIE D
100790
09/11/1990
28
Male
Black/African American
5′ 8″
165.0 lbs

ELYRIA, Ohio 44035
Booking History
 2018-00145983
2/26/2018 4:09 AM
Warrant
MEDIUM
Lorain County Jail
$200,000.00
$0.00
Lorain County Sheriff's Office
| Bond Number | Bond Type | Bond Amount |
| --- | --- | --- |
| 2018-00002219 | Cash/Surety | $50,000.00 |
| 2018-00002841 | Cash/Surety | $150,000.00 |
| Charges | Court Date | Court | Court Room |
| --- | --- | --- | --- |
| 1 | 3/9/2018 9:00 AM | *Court | CP6 |
| 2 | 3/22/2018 9:00 AM | *Court | CP CVA |
| 1 | 3/30/2018 9:00 AM | *Court | CP6 |
| 1 | 4/27/2018 9:00 AM | *Court | CP6 |
| 1 | 5/25/2018 9:00 AM | *Court | CP6 |
| 1 | 6/1/2018 9:00 AM | *Court | CP6 |
| 1 | 6/8/2018 9:00 AM | *Court | CP6 |
| 1 | 6/15/2018 9:00 AM | *Court | CP6 |
| 1 | 7/6/2018 9:00 AM | *Court | CP6 |
| 1 | 7/10/2018 9:00 AM | *Court | Out of County Court |
| 1 | 8/10/2018 9:00 AM | *Court | CP6 |
| 1 | 9/17/2018 9:00 AM | *Court | CP6 |
| 1 | 11/8/2018 1:00 PM | *Court | CP6 |
| 1 | 12/10/2018 8:30 AM | *Court | Out of County Court |
| 1 | 1/3/2019 9:00 AM | *Court | CP6 |
| 1 | 1/3/2019 1:00 PM | *Court | CP6 |
| 1 | 1/4/2019 9:00 AM | *Court | CP6 |
| 3, 4, 5 | 1/4/2019 9:00 AM | *Court | |
| 1 | 4/5/2019 9:00 AM | *Court | CP6 |
| 1 | 4/17/2019 9:00 AM | *Court | CP6 |
| Number | Charge Description | Offense Date | Docket Number | Sentence Date | Disposition | Disposition Date | Sentence Length | Crime Class | Arresting Agency | Attempt/Commit | Bond |
| --- | --- | --- | --- | --- | --- | --- | --- | --- | --- | --- | --- |
| 6 | Contempt of Court | 5/16/2018 2:01 AM | 15CRB02703 | | Time Served | 6/15/2018 | 30 days | | Elyria Police Department | | |
| 5 | Gross Sexual Imposition | 3/15/2018 5:44 PM | 18CR098102 | | | | | | Lorain County Sheriff's Office | | 2018-00002841 |
| 4 | Rape – Force or Threat Of | 3/15/2018 5:44 PM | 18CR098102 | | | | | | Lorain County Sheriff's Office | | 2018-00002841 |
| 3 | Kidnapping commission of felony or flight | 3/15/2018 5:44 PM | 18CR098102 | | | | | Felony 2 | Lorain County Sheriff's Office | | 2018-00002841 |
| 2 | Kidnapping commission of felony or flight | 3/15/2018 5:44 PM | 18CR098102 | | | | | Felony 2 | Lorain County Sheriff's Office | | 2018-00002841 |
| 1 | Contempt of Court | 2/26/2018 4:12 AM | 17CR095694 | | | | | | | | 2018-00002219 |

Inmate Detail – SOLOMON, AARON A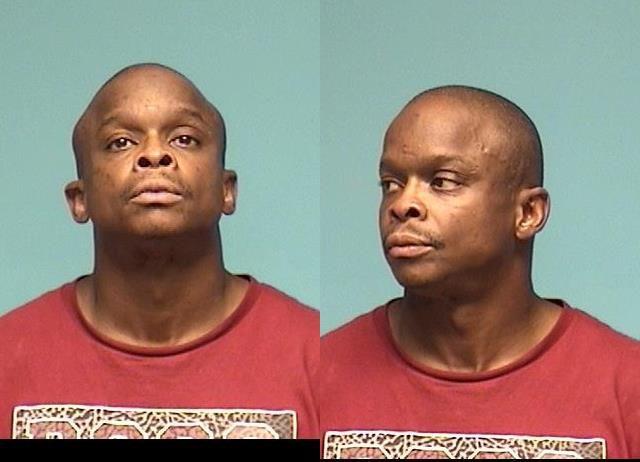 FORCIBLE RAPE – KIDNAPPING
Demographic Information
SOLOMON, AARON A
95637
05/03/1969
49
Male
Black/African American
5′ 9″
190.0 lbs

AVON, Ohio 44011

SOLOMON, AARON A, FLUCKER, AAR
Booking History
 2018-00147902
5/17/2018 2:06 AM
Warrant
CLASS CONTROL
Lorain County Jail
$500,000.00
$0.00
Lorain County Sheriff's Office
| Bond Number | Bond Type | Bond Amount |
| --- | --- | --- |
| 2018-00005068 | Cash/Surety | $500,000.00 |
| Charges | Court Date | Court | Court Room |
| --- | --- | --- | --- |
| 1 | 5/24/2018 9:00 AM | *Court | CP CVA |
| 1 | 5/29/2018 9:00 AM | *Court | CP1 |
| 1 | 6/25/2018 9:00 AM | *Court | CP1 |
| 1 | 7/30/2018 9:00 AM | *Court | CP1 |
| 1 | 8/13/2018 9:00 AM | *Court | CP1 |
| 1 | 8/27/2018 9:00 AM | *Court | CP1 |
| 1 | 9/10/2018 9:00 AM | *Court | CP1 |
| 1 | 9/17/2018 9:00 AM | *Court | CP1 |
| 1 | 10/1/2018 9:00 AM | *Court | CP1 |
| 1 | 1/7/2019 9:00 AM | *Court | CP1 |
| 1 | 2/4/2019 9:00 AM | *Court | CP1 |
| 1 | 2/25/2019 9:00 AM | *Court | CP1 |
| Number | Charge Description | Offense Date | Docket Number | Sentence Date | Disposition | Disposition Date | Sentence Length | Crime Class | Arresting Agency | Attempt/Commit | Bond |
| --- | --- | --- | --- | --- | --- | --- | --- | --- | --- | --- | --- |
| 14 | Attempt to Commit Offense | 5/17/2018 2:09 AM | 18CR098203 | | | | | | | | 2018-00005068 |
| 13 | Attempt to Commit Offense | 5/17/2018 2:09 AM | 18CR098203 | | | | | | | | 2018-00005068 |
| 12 | Corrupting Another with Drugs | 5/17/2018 2:09 AM | 18CR098203 | | | | | | | | 2018-00005068 |
| 11 | Corrupting Another with Drugs | 5/17/2018 2:09 AM | 18CR098203 | | | | | | | | 2018-00005068 |
| 10 | Forcible rape | 5/17/2018 2:09 AM | 18CR098203 | | | | | Felony 1 | | | 2018-00005068 |
| 9 | Forcible rape | 5/17/2018 2:09 AM | 18CR098203 | | | | | Felony 1 | | | 2018-00005068 |
| 8 | Forcible rape | 5/17/2018 2:09 AM | 18CR098203 | | | | | Felony 1 | | | 2018-00005068 |
| 7 | Forcible rape | 5/17/2018 2:09 AM | 18CR098203 | | | | | Felony 1 | | | 2018-00005068 |
| 6 | Kidnapping | 5/17/2018 2:09 AM | 18CR098203 | | | | | Felony 1 | | | 2018-00005068 |
| 5 | Kidnapping | 5/17/2018 2:09 AM | 18CR098203 | | | | | Felony 1 | | | 2018-00005068 |
| 4 | Kidnapping | 5/17/2018 2:09 AM | 18CR098203 | | | | | Felony 1 | | | 2018-00005068 |
| 3 | Kidnapping | 5/17/2018 2:09 AM | 18CR098203 | | | | | Felony 1 | | | 2018-00005068 |
| 2 | Kidnapping | 5/17/2018 2:09 AM | 18CR098203 | | | | | Felony 1 | | | 2018-00005068 |
| 1 | Kidnapping | 5/17/2018 2:09 AM | 18CR098203 | | | | | Felony 1 | | | 2018-00005068 |

Inmate Detail – VELEZ, JOSEPH
FORCIBLE RAPE
Demographic Information
VELEZ, JOSEPH
512423
07/12/1996
22
Male
White
5′ 8″
135.0 lbs

LORAIN, Ohio 44055
Booking History
 2018-00148437
6/7/2018 10:36 AM
Secret Indictment
CLASS CONTROL
Lorain County Jail
$75,000.00
$0.00
Lorain County Sheriff's Office
| Bond Number | Bond Type | Bond Amount |
| --- | --- | --- |
| 2018-00005871 | Cash/Surety | $75,000.00 |
| Charges | Court Date | Court | Court Room |
| --- | --- | --- | --- |
| 1 | 6/14/2018 9:00 AM | *Court | CP CVA |
| 1 | 6/20/2018 9:00 AM | *Court | CP3 |
| 1 | 7/18/2018 9:00 AM | *Court | CP3 |
| 1 | 8/8/2018 9:00 AM | *Court | CP3 |
| 1 | 9/26/2018 9:00 AM | *Court | CP3 |
| 1, 2, 3 | 11/7/2018 9:00 AM | *Court | CP3 |
| 1 | 11/14/2018 9:00 AM | *Court | CP3 |
| 1 | 11/21/2018 9:00 AM | *Court | CP3 |
| 1 | 1/9/2019 9:00 AM | *Court | CP3 |
| 1 | 1/16/2019 9:00 AM | *Court | CP3 |
| 1 | 2/13/2019 9:00 AM | *Court | CP3 |
| 1 | 2/27/2019 1:00 PM | *Court | CP3 |
| 1 | 3/28/2019 1:00 PM | *Court | CP3 |
| Number | Charge Description | Offense Date | Docket Number | Sentence Date | Disposition | Disposition Date | Sentence Length | Crime Class | Arresting Agency | Attempt/Commit | Bond |
| --- | --- | --- | --- | --- | --- | --- | --- | --- | --- | --- | --- |
| 3 | Gross Sexual Imposition | 6/7/2018 10:39 AM | 18CR098520 | | | | | | | | 2018-00005871 |
| 2 | Gross Sexual Imposition | 6/7/2018 10:39 AM | 18CR098520 | | | | | | | | 2018-00005871 |
| 1 | Forcible rape | 6/7/2018 10:39 AM | 18CR098520 | | | | | Felony 1 | | | 2018-00005871 |

Inmate Detail – MCDOUGAL, CHARLES D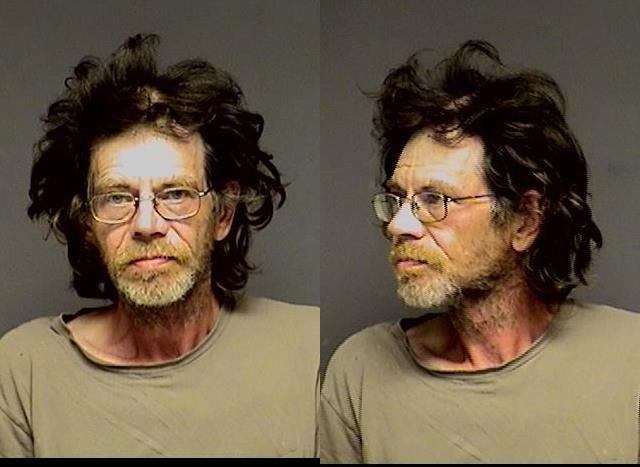 GROSS SEXUAL IMPOSITION
Demographic Information
MCDOUGAL, CHARLES D
102322
06/11/1961
57
Male
White
5′ 8″
135.0 lbs

AMHERST TWP, 44001
Booking History
 2016-00133123
8/11/2016 8:53 PM
New Arrest
ADMIN II
Lorain County Jail
$500,000.00
$0.00
Amherst Police Department
| Bond Number | Bond Type | Bond Amount |
| --- | --- | --- |
| 2016-00001816 | Cash/Surety | $500,000.00 |
| 2016-00001834 | None | $0.00 |
| Charges | Court Date | Court | Court Room |
| --- | --- | --- | --- |
| 1 | 8/12/2016 9:00 AM | *Court | OMC |
| 4 | 8/18/2016 9:00 AM | *Court | OMC |
| 1 | 9/7/2016 9:00 AM | *Court | CP3 |
| 1, 2, 3 | 10/6/2016 9:00 AM | *Court | CP CVA |
| 1 | 10/7/2016 9:00 AM | *Court | CP6 |
| 1, 2, 3 | 10/21/2016 9:00 AM | *Court | CP6 |
| 1 | 12/2/2016 9:00 AM | *Court | CP6 |
| 1, 2, 3 | 12/7/2016 9:00 AM | *Court | CP3 |
| 1 | 12/15/2016 1:00 PM | *Court | CP6 |
| 1, 2, 3 | 12/22/2016 1:00 PM | *Court | CP6 |
| 1 | 2/9/2017 9:00 AM | *Court | CP6 |
| 1 | 2/22/2017 9:00 AM | *Court | CP3 |
| 1 | 4/14/2017 9:00 AM | *Court | CP6 |
| 1 | 5/25/2017 1:00 PM | *Court | CP6 |
| 1 | 5/31/2017 9:00 AM | *Court | CP3 |
| 1 | 6/22/2017 1:00 PM | *Court | CP6 |
| 1 | 7/7/2017 9:00 AM | *Court | CP6 |
| 1 | 7/26/2017 9:00 AM | *Court | CP3 |
| 1 | 8/4/2017 9:00 AM | *Court | CP6 |
| 1 | 9/1/2017 9:00 AM | *Court | CP6 |
| 1 | 10/12/2017 1:00 PM | *Court | CP6 |
| 1 | 10/25/2017 9:00 AM | *Court | CP3 |
| 1 | 12/7/2017 1:30 PM | *Court | CP6 |
| 1 | 1/24/2018 9:00 AM | *Court | CP3 |
| 1 | 1/26/2018 9:00 AM | *Court | CP6 |
| 1 | 2/2/2018 9:00 AM | *Court | CP5 |
| 1 | 2/21/2018 9:00 AM | *Court | CP3 |
| 1 | 2/22/2018 1:00 PM | *Court | CP6 |
| 1 | 3/21/2018 9:00 AM | *Court | CP3 |
| 1 | 3/30/2018 9:00 AM | *Court | CP6 |
| 1 | 4/5/2018 1:00 PM | *Court | CP6 |
| 1 | 4/20/2018 9:00 AM | *Court | CP6 |
| 1 | 4/26/2018 1:00 PM | *Court | CP6 |
| 1 | 5/10/2018 1:00 PM | *Court | CP6 |
| 1 | 5/17/2018 1:00 PM | *Court | CP6 |
| 1 | 5/23/2018 9:00 AM | *Court | CP3 |
| 1 | 5/24/2018 1:00 PM | *Court | CP6 |
| 1 | 5/31/2018 1:00 PM | *Court | CP6 |
| 1 | 6/6/2018 9:00 AM | *Court | CP3 |
| 1 | 7/13/2018 9:00 AM | *Court | CP6 |
| 1 | 7/19/2018 1:00 PM | *Court | CP6 |
| 1 | 7/25/2018 9:00 AM | *Court | CP3 |
| 1 | 8/2/2018 1:00 PM | *Court | CP6 |
| 1 | 8/9/2018 1:00 PM | *Court | CP6 |
| 1 | 8/30/2018 1:00 PM | *Court | CP6 |
| 1 | 9/27/2018 1:00 PM | *Court | CP6 |
| 1 | 10/3/2018 9:00 AM | *Court | CP3 |
| 1 | 11/9/2018 9:00 AM | *Court | CP6 |
| 1 | 11/14/2018 9:00 AM | *Court | CP3 |
| 1 | 1/4/2019 9:00 AM | *Court | CP6 |
| 2 | 1/16/2019 9:00 AM | *Court | CP3 |
| 1 | 2/14/2019 1:00 PM | *Court | CP6 |
| 1 | 2/20/2019 9:00 AM | *Court | CP3 |
| 1 | 4/4/2019 1:00 PM | *Court | CP6 |
| 1 | 4/10/2019 9:00 AM | *Court | CP3 |
| Number | Charge Description | Offense Date | Docket Number | Sentence Date | Disposition | Disposition Date | Sentence Length | Crime Class | Arresting Agency | Attempt/Commit | Bond |
| --- | --- | --- | --- | --- | --- | --- | --- | --- | --- | --- | --- |
| 4 | Gross Sexual Imposition | 8/11/2016 8:56 PM | 16CRA00608 | | | | | | | | 2016-00001816 |
| 3 | Gross Sexual Imposition | 8/11/2016 8:56 PM | 16CRA00608 | | | | | | | | 2016-00001816 |
| 2 | PROBATION VIOLATION | 8/12/2016 11:20 AM | 15CR092496 | | | | | | | | 2016-00001834 |
| 1 | Gross Sexual Imposition | 8/11/2016 8:56 PM | 16CRA00608 | | | | | | | | 2016-00001816 |
 2015-00125761
9/10/2015 8:13 PM
1/6/2016 8:34 PM
New Arrest
MEDIUM
$20,000.00
Lorain County Sheriff's Office
| Bond Number | Bond Type | Bond Amount |
| --- | --- | --- |
| 2016-90254192 | Cash/Surety | $20,000.00 |
| 2016-90254193 | None | $0.00 |
| Charges | Court Date | Court | Court Room |
| --- | --- | --- | --- |
| 2 | 9/15/2015 2:00 PM | *Court | 15CRA03087 |
| 1 | 11/5/2015 9:00 AM | *Court | 15CRA03087 |
| 1 | 11/18/2015 9:00 AM | *Court | 15CRA03087 |
| 2 | 11/25/2015 9:00 AM | *Court | 15CRA03087 |
| 1 | 1/6/2016 9:00 AM | *Court | 15CRA03087 |
| Number | Charge Description | Offense Date | Docket Number | Sentence Date | Disposition | Disposition Date | Sentence Length | Crime Class | Arresting Agency | Attempt/Commit | Bond |
| --- | --- | --- | --- | --- | --- | --- | --- | --- | --- | --- | --- |
| 2 | Tampering with Records | 9/10/2015 8:13 PM | 15CRA03087 | | Bond Posted | 9/15/2015 | | | Lorain County Sheriff's Office | | 2016-90254193 |
| 1 | Failure to register change of address | 9/10/2015 8:13 PM | 15CRA03087 | | Bond Posted | 11/5/2015 | | Felony 1 | | | 2016-90254192 |

Inmate Detail – RUMACK, SHERRY ANN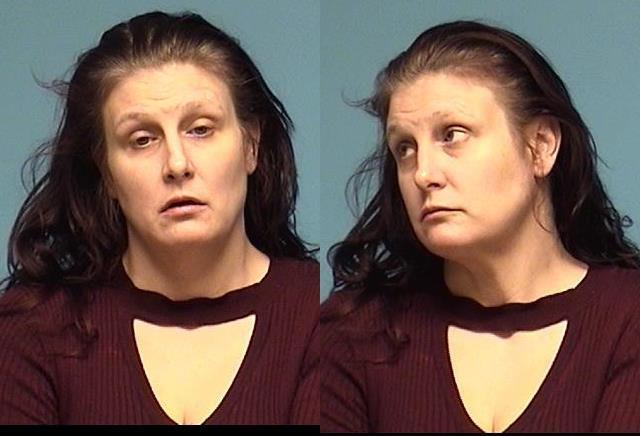 SOLICITATION
Demographic Information
RUMACK, SHERRY ANN
9195
09/21/1975
43
Female
White
6′ 0″
205.0 lbs

LORAIN, Ohio 44055

RUMACK, SHERRY A
Booking History
 2019-00154800
3/11/2019 9:11 PM
Warrant
MAXIMUM
Lorain County Jail
$2,500.00
$0.00
Elyria Police Department
| Bond Number | Bond Type | Bond Amount |
| --- | --- | --- |
| 2019-00002893 | Cash/Surety | $2,500.00 |
| Charges | Court Date | Court | Court Room |
| --- | --- | --- | --- |
| 1 | 3/12/2019 9:00 AM | *Court | EMC/CV |
| 2 | 3/18/2019 1:00 PM | *Court | EMC |
Number
Charge Description
Offense Date
Docket Number
Sentence Date
Disposition
Disposition Date
Sentence Length
Crime Class
Arresting Agency
Attempt/Commit
Bond
4
Possessing Criminal Tools
3/12/2019 4:18 PM
18CRA03535
2019-00002893
3
TRAFFICKING IN DRUGS SELL OR OFFER TO SELL
3/12/2019 4:18 PM
18CRA03535
Bond Posted
3/18/2019
Felony 1
2
POSSESSION OF DRUGS COCAINE
3/11/2019 9:16 PM
18CRA03535
Bond Posted
3/18/2019
Felony 1
1
Soliciting
3/11/2019 9:16 PM
18CRB03534
Personal
3/12/2019
Misdemeanor 3

Don't Miss These Older Editions