MIP Storage located at 5147 Mills Industrial Pkwy. in North Ridgeville is owned and operated by a man named John Tillery.  Mr. Tillery also owns an umbrella corporation (Tillery Holdings LLC.) that contains his holdings (which are vast) out of Avon Lake.
John most recently stole a $50 deposit from one of his clients who used his storage service for 5 months at the MIP Storage location and also stole another clients cash payment in the amount of $75.  Upon initial discovery, there has been a vast amount of customers over the years that have all also lost their deposits as part of a manipulated and confusing contract – one that only allows an individual to cancel a unit by providing "a written cancellation notice within 15 days".  Nice try Johnny!
After an investigation was launched by a local private investigator, Mr. Tillery was also found to be in violation of Federal & State law regarding his ecommerce website.  On his storage companies website, www.mipstorage.us, Mr. Tillery stores individuals personal and financial information indefinitely, yet there isn't a Privacy Policy to be found anywhere.  Privacy Policy agreements are mandatory because personal data is collected that can be used to identify an individual & their personal financial information.
Federal & State Laws
The laws, including federal and state laws that have provisions on data privacy can be found below. The FTC (Federal Trade Commission) regulates data protection on all consumers in the USA.
The Americans With Disability Act
The Cable Communications Policy Act of 1984
The Children's Internet Protection Act of 2001 (updated in 2013)
The Computer Fraud and Abuse Act of 1986
The Computer Security Act of 1997
The Consumer Credit Reporting Control Act
COBRA Says:  Police records of North Ridgeville show that in the past decade they have responded to numerous break-ins and break-in attempts at the facility.  This shouldn't come as a shocker as there isn't a fucking fence or on site security.  MIP Storage is located at the very end of the industrial complex, there's woods adjacent to the property for would-be thieves to sneak into and the monitoring system is out of date.  By far this is the worst & most dangerous storage company to use in the entire Lorain County area, not to mention the owner robs it's customers of  their $50 deposits, monthly payments and more…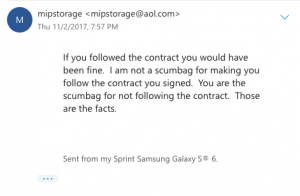 In one conversation with an upset client Mr. Tillery stated "I am not a scumbag for making you follow the contract you signed.  You are the scumbag for not following the contract.".  This is interesting, considering within the user account on MIP Storage no cancellation option is afforded.  In addition, the contract specified a written form of cancellation.  Not a verbal or digital cancellation.  This is simply not based on reality…  Furthermore, MIP Storage is directly manipulating it's clients as the images on the newly re-designed website depict a storage center that's blue (MIP is red) with mountains in the background.  The company also states that there is on site security.  This is a blatant lie.  There is absolutely zero on site security.  In fact, the storage unit is at the very end of the industrial complex and doesn't even have so much as a fence surrounding the storage units or an office on the premises.  What MIP Storage does have to offer is pathetic…  Out of date, decade old wifi based security cameras (three in total) that aren't even monitored on a 24/7 basis.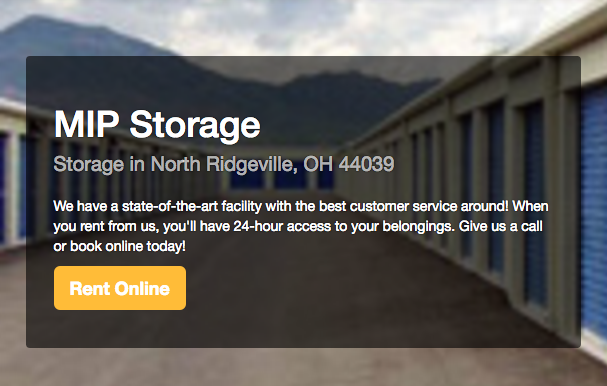 FUN FACT:  The North Ridgeville Police Department has, in the past, attempted to obtain digital evidence related to break-ins.  In some cases, the video surveillance footage wasn't able to be extracted.  This was due to the cameras being broken and not active at the time the alleged robberies took place.  Is this a coincidence?  
Mr. Tillery has a fairly clean record, although he did have a 12 year active warrant stemming from a Misdemeanor traffic violation that occurred in the city of Cleveland.  The warrant was issued due to his failure and refusal to appear for a misdemeanor traffic violation.  The warrant was active from 2002 until 2014 when it was ultimately recalled based on an administrative order.  Case #2002 TRD 008840 and can be found on the Cleveland Municipal Court website.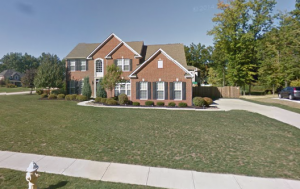 It should also come as no surprise that the registered republican and self-made millionaire lives in a sprawling, half a million dollar, mini mansion located in Avon Lake, Ohio. He and his wife, Jennifer Jaroscak Tillery, go on monthly excursions, drive some of the fanciest vehicles & live a life of extreme luxury, all of which is derived from the client, ie; you the customer.  You, the customer, who is blatantly robbed on your $50 deposit, you, the customer who is blatantly robbed on your monthly cash payments.  John Tillery has an estimated yearly revenue from MIP Storage in excess of $500,000 per year, of which a vast amount of his tenants lose their $50 security deposits.  He's also extremely active within the court system going after his other tenants that utilize his warehouse and business properties from Elyria to Dayton.  This isn't a man who adheres to contracts, this is a man who manipulates his contracts, his clients and takes whatever he can get from them.  Until now….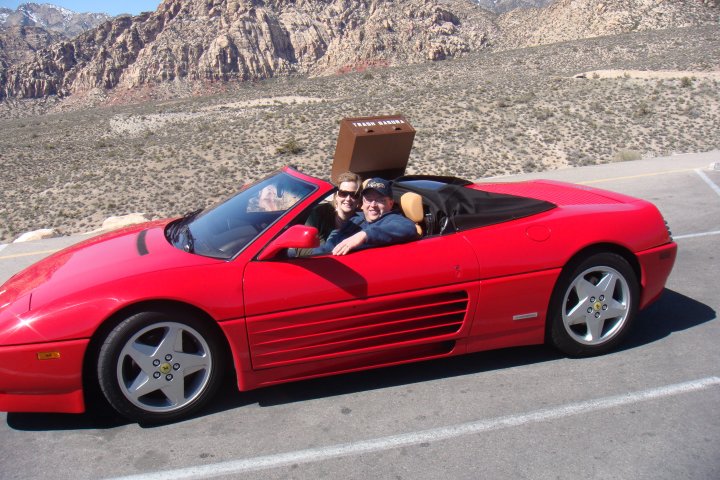 The MIP Storage Scam Breakdown
DECEIT:  MIP Storage claims to provide on site security.  There is absolutely zero on site security, no fencing around units, not even an office on the property.
MANIPULATION:  MIP Storage has it's users sign a 15 day written cancellation clause that is embedded within it's contract.  There is no cancellation option within the user panel.
POOR CUSTOMER SERVICE:  John Tillery is the only person who ever answers the phones for MIP.   If he's taking a shit, fucking his wife, taking a nap or on vacation, good luck getting assistance.
FRAUD RISK:  MIP Storage stores it's users credit cards and personal information indefinitely.  This is done so illegally by not adhering to various Federal & State Internet Privacy laws (ie; Not providing a Privacy Policy).
DEPOSIT THEFT:  MIP Storage will in most cases not refund your $50 deposit due to the written clause.
MONTHLY THEFT:  MIP Storage has, in the past, been accused of stealing monthly payments deposited into "the black box" on the facility.  Coincidentally enough, no cameras focus on this area.
BURGLARIZED DISCLAIMER:  When units have been robbed in the past, surveillance footage wasn't available to authorities.  Who is responsible for the lost goods?  Not John Tillery…. You are – even if those cameras aren't recording (like they are falsely advertised to be).
Contact John P. Tillery
Home Phone: (440) 933-2106
Home Address: 32157 Ventanas Cir, Avon Lake, Ohio 44012
Email:  MIPStorage@aol.com
SCUMBAGGED Tip:  It should be fairly evident to steer clear from MIP Storage and John Tillery in general.  The man will stop at nothing to pursue his personal enrichment and it will most definitely come at yours or someone else's expense.  Through his vast wealth he has been afforded the opportunity to allocate properties and a false sense of power.  This sense of entitlement comes from an immortal and untouchable mindset that tends to resonate with many individuals who feel that wealth translates into supremacy, over anyone or anything, no matter what.  WRONG!  
RESOURCES:
https://www.bbb.org/cleveland/business-reviews/storage-units-household-and-commercial/mip-storage-in-north-ridgeville-oh-92017216/reviews-and-complaints?section=complaints
http://elyriamunicourt.org/index.php?id=records-schedules (Tillery Holdings LLC.)
TAKE ACTION: Individuals or companies that have been manipulated or deceived by Mr. Tillery and or one of his businesses is urged to contact the following law-firm immediately:
Seeley, Savidge, Ebert & Gourash
 (216) 592-8728