Christopher P. Prokes was last in the Portage County Jail in March of 2017.   In that arrest he was charged with receiving stolen property, a fifth-degree felony.  However, his most recent incarceration could easily be overshadowed by the poison he has secretly been dealing to many residents who reside in Portage County.  The poison, that on one fatal night in 2014 resulted in a 33 year old man by the name of "J.R." overdosing and dying from the drugs Mr. Prokes sold him.
Chris has been selling crystal meth, pills and the highly addictive drug heroin for years.   He mixes his heroin with the extremely lethal drug known as fentanyl in an effort to accrue more profits.  When Mr. Prokes made his usual delivery to "J.R.", he watched as the man overdosed in front of him, and instead of saving him by calling 911, he did the unfathomable…
The entire situation started when the two were at a local bar.  This is when "J.R." purchased heroin from Christopher Prokes and overdosed in his car while parked in the lot of the bar.   Mr. Prokes watched as "J.R." struggled to breathe and his face began turning purple.  Instead of doing the right thing and dialing 911, Chris simply went back inside the bar where he made a few frantic phone calls and waited for nearly 2 hours until his ride arrived.
In a sick and twisted move, one that would best resemble a scene from the movie "Weekend at Bernie's", Christopher and an unnamed associate put the overdosed J.R. in the passenger seat and then proceeded to drive to his home in an effort to conceal the overdose while simultaneously robbing him.  After arriving at J.R's home they then moved him back into the driver's seat and went into J.R's house to rob it.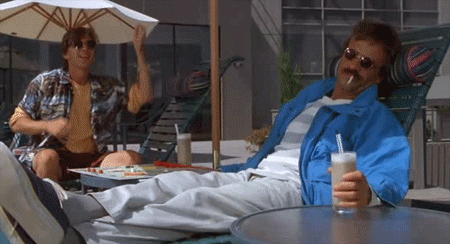 The person that did call 911 was walking by and thought he was drunk, high or sleeping.  He tried to wake him up and he wouldn't and that's when he called 911. Chris and his friend were in the house attempting to rob "J.R." at the time when the paramedics showed up with the police. They did not flee the scene, but they were not arrested either.
Fun Fact:  Mr. Prokes sister, Jennifer Prokes, also has an issue with abiding by the law as she is currently serving a 3 year prison term for RSP, Theft & Forgery.  You can find her inmate information by clicking here. 
Christopher P. Prokes has never been charged with the murder of "J.R.".  Mr. Prokes isn't a saint in the court system either…  In 2015 he was charged with an Assault. In 2016 he caught a myriad of charges ranging from Kidnapping to Domestic Violence and a search warrant was performed on his premise. In 2017 he was charged with Receiving Stolen Property, DUS and Possession of Drug Paraphernalia.  All of those charges can be found by visiting the Portage County Docket System here.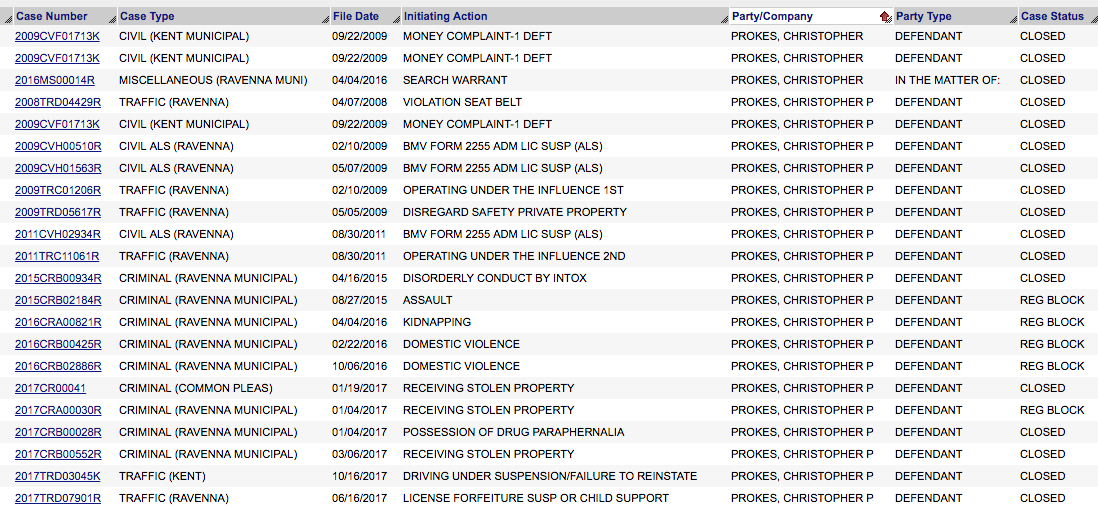 Not So Fun Fact:  The brother of "J.R." was paying respect at the burial site one day when Christopher Prokes actually jumped him.  The reason for him being jumped?  To keep his mouth shut about where the drugs came from. Or else…
COBRA Says:  He literally sat there and watched him die, then called his buddy, had them load him in the car to rob his house.  All of that time wasted when he could have just called 911 and saved the guys life.  Total fucking scumbag…
Christopher P. Prokes, 31, of 2791 Stanwich St., Shalersville, is worst kind of drug dealer.  He will sell you anything for a profit, watch you die and then rob you after you've passed away.    I hope that the Portage County Sheriff's office seizes the opportunity and takes it upon themselves to look into the death of "J.R".
The Bottom Line:  Christopher Prokes needs to be held accountable for his actions.  For failing to call 911, for moving the body and for selling the drugs.  This is inexcusable.  This is an atrocity.
SCUMBAGGED Tip:  Anyone who has a drug addiction such as heroin plays "russian roulette" each and every time they abuse this drug.  You never know what you're getting from someone, they might not even know the levels of fentanyl that is in their product.  It is highly advisable to seek treatment immediately.  No high is worth your life.
Heroin Addiction Information:  If you, or anyone reading this has drug related issues of any kind you can check into a rehab for free courtesy of the Wellington Police Department.  You can call them: (440) 647-2244 or contact them via messenger on their Facebook page: https://www.facebook.com/Wellington-Police-Department-759508177392915/