Two small Cleveland suburbs are experiencing extremely high clusters of cancer related illnesses.  For decades, residents of Sheffield Lake & Avon Lake have been plagued with an abnormal number of cancer related deaths, upper respiratory conditions, stomach & skin conditions, rare forms of leukemia, brain tumors and cervical/ovarian cancers.  For those who have lived in either city for generations know all too well the stories of Jim who passed away from lung cancer, Jeanie the next door neighbor who died of stomach cancer, Judy who lived across the street and passed from a rare form of liver cancer, a 5 yr. old named Cody who lost his battle with leukemia and on and on it goes, down the line, home after home after home, residents found to be rife with terminal illnesses caused by cancer and losing their lives.
This article exposes the facts surrounding the source of these extremely high cancer rates as well as documents that carcinogens that each company is responsible for.  For almost half a century research has repeatedly shown that pollution in the air, dumping chemical waste in Lake Erie and the culmination of these toxic elements seeping into the under water tables are not the direct cause of the cancers found clustered in Lorain County.  Instead, the scientists and environmental groups that have performed their various research studies have continuously blamed the sudden cancers on individual genes or genetic predisposition hardcoded into DNA which is then triggering the carcinogen to activate.  They also have blamed the cancers on prior locations of residency, smoking, or being around smoke, stress & food.  In truth, they've lied to you, they've manipulated you and they've used fancy words, fat payouts and government backing to effectively streamline these falsities in an effort to turn them into truths (mission accomplished).  All of which has been done in an effort to keep businesses thriving, to accrue more wealth and most importantly to decimate any pending or potential future civil litigations launched against their respected companies.  Not anymore…
Ohio doesn't track cancer rates in cities, but parents do, sometimes on paper, sometimes only in their racing minds. M. Bender, a 38-year-old mother of three from Avon Lake, Ohio, keeps her own list of names and ailments. On it: two high-schoolers, a middle-schooler, a fifth-grader, and two babies — all battling leukemia. They're joined by 8 people with brain tumors and 29 others with cancers of the thyroid, breast, cervical, testicles, ovaries, and more.  Family members and friends, relatives, community activists also are keeping track in Sheffield Lake and have done so for decades.  With one woman, Jane S., having witnessed almost the entire street of Gayle Dr. in Sheffield Lake have someone affected with cancer who lived in the area for more than 20 years.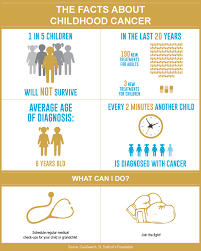 Between the years 1988 and 1999 residents who lived off of Gayle Dr. in Sheffield Lake which falls in the middle of Walker Rd., & Hawthorne Ave., experienced cancer rates that were at their most extreme, with more than 20 cancer related deaths and 27 cancer diagnosis's in all (on just that single street).  The closer that residents lived towards Guenther Park, the higher the death rate and larger the clusters became with strings of homes directly in line with one another falling victim to a variety of terminal and incurable forms of cancer that effected primarily the lungs, stomach & liver.
"Nickel was in her lungs. How the heck was nickel in her lungs?"
Since the year 2000 higher than normal rates of cancer have continued to emerge from the same 5.7 mile radius around the epicenter, that being Gayle Dr.
In June of 2018, yet another cluster began to form, a new one that wasn't previously mentioned…  This time located off of East River Rd., in Sheffield Village.  Dozens of concerned citizens took the matter up with the Sheffield Lake Mayor, Mayor Dennis Bring, regarding a silver filament that had started to coat their cars, windows, homes, swing sets and even the grass.  At this meeting it was discovered by residents that many of the families were suffering from lung cancer, breast cancer and had lost mothers, fathers & children to cancer related illnesses all up and down East River Rd in the past 10 years.
One resident stated "My daughter had a lung infection right around the same time that I noticed her swing set was covered with this thin silver, shiny, dusty material.  I think it's coming from the steel mill.  I'm not sure where else it's coming from or how to exactly explain it.  Doctors at the Cleveland Clinic said that her lungs were irritated and inflamed.  She didn't have a common cold, she doesn't have asthma, she was having an allergic reaction from "nickel".  Nickel was in her lungs.  How the heck was nickel in her lungs?"
A class action appears to be forming (with one already currently making it's way through the courts just like the countless others from the past who have gone after the Water Department, Avon Lake Power Plant, Steel Mills, BF Goodrich, Ford Motor Co. and various Treatment Plants) related to the high cancer related deaths and diagnosis forming from this area and the mysterious silver.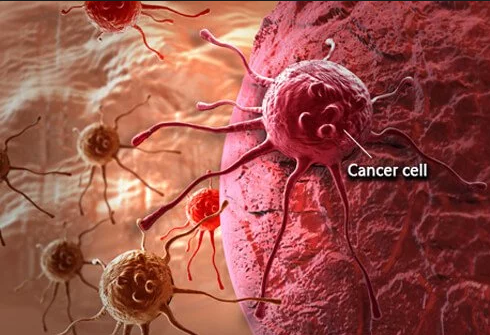 After a sample was taken and analyzed of the unknown silver coating, it was determined that the residue left behind was a derivative of steel and indeed contained a variety of elements, most importantly nickel – which has been linked to cause cancer in high doses or concentrations.  With the wind trajectory sailing the smoke stacks around like a funnel and displacing their elements all across the surrounding area like a silver blanket, it's no wonder that there have been so many cancer related deaths.  Not only do the elements seep into the air, but they also get into the under water tables (drinking water, vegetation/gardens, etc) and from there ultimately into the water treatment facilities.
Not So Fun Fact:  When regulatory inspections are performed to asses various levels of toxic chemicals that are released from smoke stacks, or waste that is flowing into Lake Erie, companies in question are given an advanced notice of the arrival date and time of the inspection.  By doing so, these companies alter their outputs and adjust their production levels during the scheduled inspection.  This is secretly referred to as "scaling back".  With the temporary shortened burn rates and limited intake and outtakes they trick the inspection into thinking the levels released are lower than what they really are.
In order to remove high amounts of toxic nickel levels from water it requires a strong acid cation exchanger. Activated-carbon filtration can be used to reduce the amount of nickel in drinking water, but may not remove it all. Reverse osmosis will remove 97 – 98% of the nickel from drinking water as well.  However, once the situation is compounded, there is no telling what the drinking water, rain water, vegetation, vaporized air and such have on the effect of ones immune system.  Evidently, it's enough to activate the dormant carcinogens into hyper active mode for a heightened percentage of the local population.
The cancer statistics in Sheffield Lake are alarming to say the least.  Out of the 12,000 residents that reside there it is estimated that roughly 5% or 600 residents will be diagnosed with cancer at one point or another in their lifetime.  The majority of these diagnosis's occur after residing in the town for more than a 20 year period – which means a prolonged exposure to persistent nickel, chemicals and other elements in the air and even possibly water supply.  These numbers are extremely high considering the relative number of residents that reside in the city.  However, the numbers used to be far higher 2 decades ago when there was 10,000 residents in the town and almost an 8% cancer diagnosis rate.  These numbers come from Mercy Hospital in Lorain reports dating back to 2000 and spanned the course of the 1990's.

The Silent Killers
Readers Note:  The silent killers listed below all show a direct pattern.  Each company releases carcinogenic toxins into the atmosphere and environment.  These plants and their locations also surround high cluster zones.  Furthermore, based on prior records of dumping from BFGoodrich (which are documented in their entirety below) residents of Avon Lake are residing in homes that are sitting on top of the waste, scattered across the area which is also coincidentally filled with pockets and swaths of cancer cases.  Avon Lake also has existing and new housing developments that are being built right next to, or in some cases on top of existing waste dumps and hazardous carcinogenic chemicals.  This is reality, this is the cause.  Too many combined cancer causing agents within a small radius.
The comparison of distance to Gayle Dr. has simply been used due to specific communication from a multitude of residents (old and current) that reside there.  We understand fully that Avon Lake has a crisis and there are indeed pockets filled with extreme cancer diagnosis all along Walker Rd., however our outreach into that community is not as extensive, nor precise as Sheffield Lake at this time.

Avon Lake Power Plant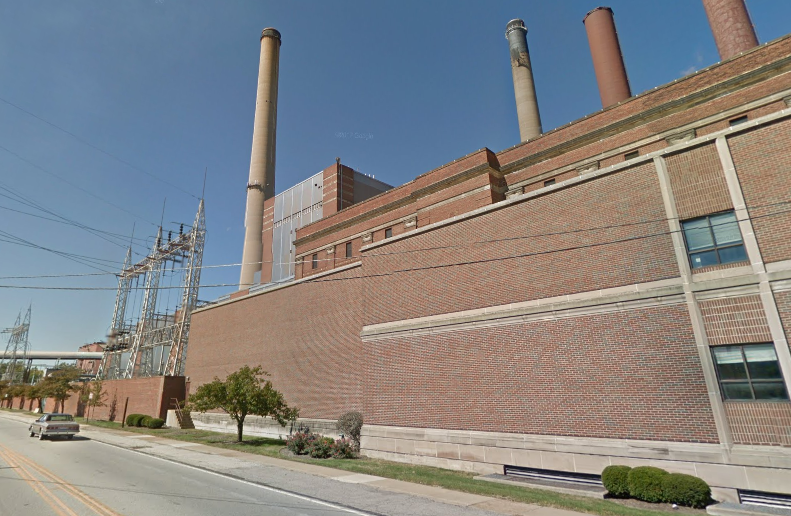 The Avon Lake Power Plant burns coal.  The primary carcinogen related to the plant is mercury.  As of this writing the company discharges roughly 389 million gallons of water back into Lake Erie.  The set standard rate limit for mercury that is contained within that returned water is 8 nanograms per liter. The EPA limit for systems that discharge into Lake Erie is 1.3 nanograms per liter.  The company has an active permit that allows them to send their mercury filled water into the lake.
Address:  33570 Lake Rd, Avon Lake, OH 44012
Distance from plant to Gayle Dr.:  

1.1 miles

Carcinogenic:  Mercury

Lubrizol & PolyOne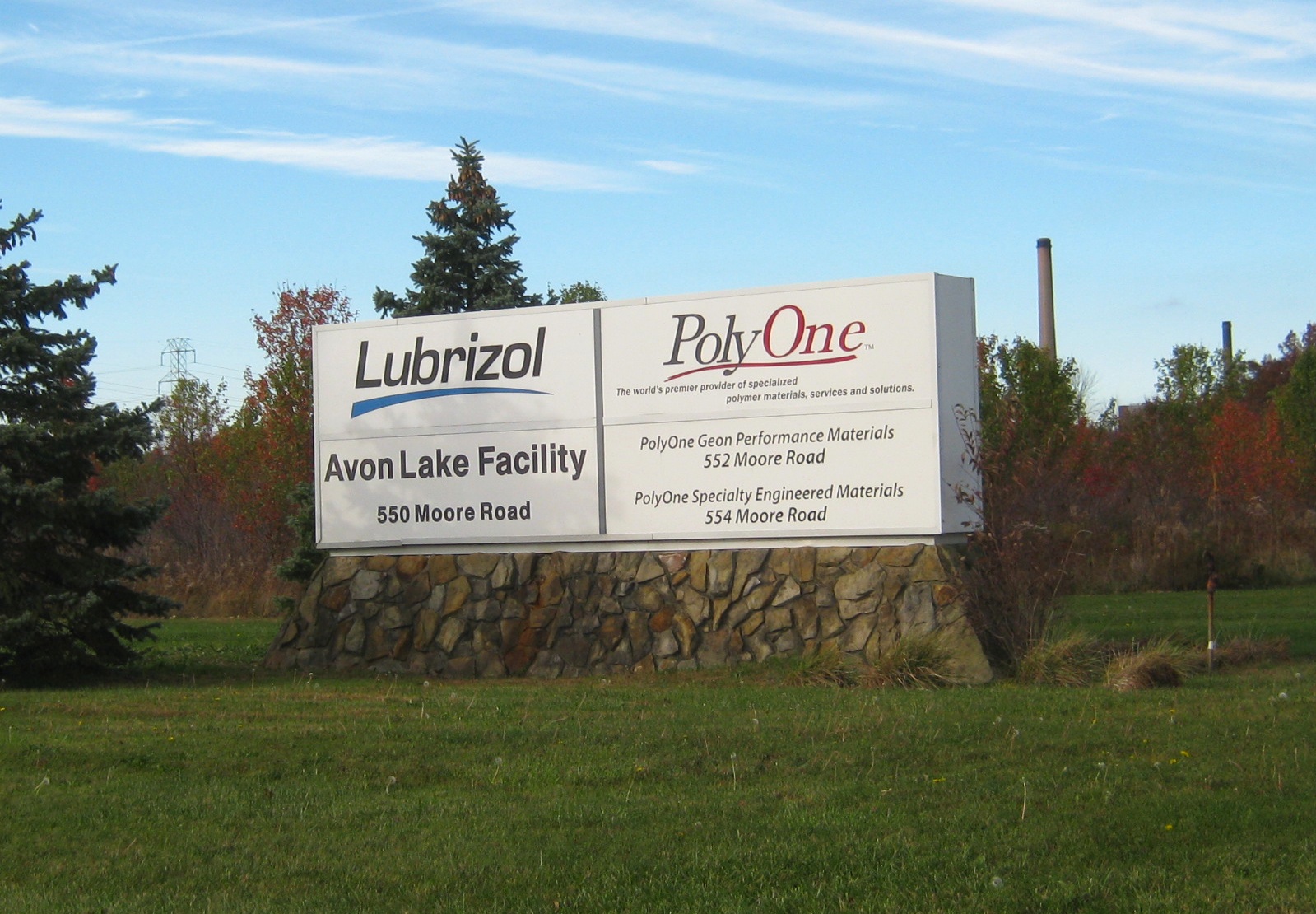 Lubrizol and PolyOne corporations both are extensions from the old BFGoodrich and maintain daily operations that spew contaminations and carcinogenic toxins into the community.  It should be noted that in May, Lubrizol announced a $30 million dollar expansion which was met with a ribbon cutting ceremony.  Companies such as this have for more than half a century had local politicians and inspectors turning their heads to achieve massive profits at the expense of the citizens that reside nearby.

BFGoodrich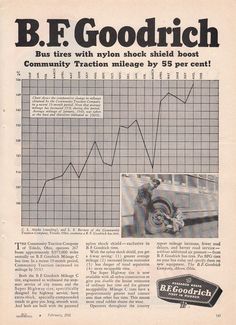 The city of Avon Lake had hazardous waste buried all across it in the 1950's and 1960's and this was a well kept secret for many years.  The farmers were paid money to allow the dumping to take place on their fields and BFGoodrich purchased acres specifically utilized for dumping.
In the 1950s, before Avon Lake grew into an up-and-coming suburb, the city used an eight-acre plot just east of Miller Road as its dump. Along with residential waste, trees, and brush, it allowed companies to dump industrial waste there. Ohio EPA records show that BFGoodrich, which produced cancer-causing vinyl chloride, dumped 100 tons of waste into the landfill between 1954 and 1964. (A report produced by Goodrich says the only waste dumped into the landfill was organic paper and plastic resins, which the company calls nonhazardous.)
The landfill closed in 1976, but the dumping mysteriously continued. In 1980, U.S. EPA investigators found that "sewer sludge had been dumped at the site on a regular basis," records show. The hazardous sludge contained heavy metals, including "high levels of cadmium," known to cause a number of cancers. Investigators identified surface-water contamination, but they gave the site a "low priority for site inspection," records show. It made it onto the U.S. EPA's superfund list. But as with many of those sites, nothing has happened since.
Address:  Out of business (renamed/restructured/acquired and now is known as Lubrizol and PolyOne)
Distance from plant to Gayle Dr.: 

Less than 1 mile

Carcinogen:  Vinyl Chloride

Ford Motor Plant

Benzene has a sickly sweet smell. Near Miller Rd. in Avon Lake right by the Ford Motor Plant this smell can often be found permeating the air. Benzene has been directly linked to cause acute myeloid leukemia (AML).
Address:  650 Miller Rd, Avon Lake, OH 44012
Distance from plant to Gayle Dr.: 

1.1 miles

Carcinogen:  Benzene

Republic & U.S. Steel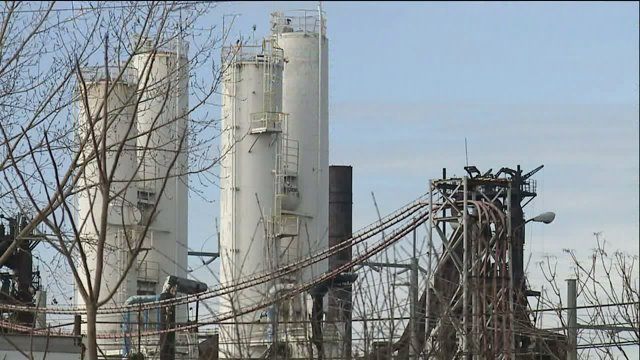 The steel mills are a bit further out from the cluster zones, and they no longer coat the entire city in their orange filament as they had done in the years past before the EPA cracked down on regulations.  However, the Steel Mills are just another carcinogen floating around in the atmosphere and there's no telling where the winds will carry all the debris.
Address:  1807 E 28th St, Lorain, OH 44055 (Republic Steel)
Address:  2199 E 28th St, Lorain, OH 44055 (U.S. Steel)
Distance from plants to Gayle Dr.:  7.6 miles (both)
Carcinogen:  Nickel, Chromium & Formaldehyde

The Cancer Wall
UPDATE:  As of 8/6/2018 we have removed the individuals listed below at the request of some family members – due to the multitude of names not being listed and in some cases, families not wishing their beloved to be listed any longer.
Those who lost their lives to the battle with cancer were initially grabbed from only Google's first 3 pages of search results (as the results were sadly never ending) when browsing for "sheffield lake obituary cancer".  The pages span in the hundreds upon hundreds.  Some of the entries will either state "cancer" or "sudden/lengthy illness".  For the sudden/lengthy illnesses, if there is a donation at the bottom of the obituary from the family asking for donations to the American Cancer Society, then that individual more than likely perished from cancer.
The results alone found via Google are staggering as there are thousands of obituaries from people who have died all across the country who were either born or raised in Sheffield Lake or Avon Lake.  With that being said, this means that the cancer death rate is far far greater than previous estimates…

The Bottom Line:  To sum it up, the residents who lived off of Gayle Dr., that were most affected with cancer were all within 1.1-1.5 miles of the most carcinogenic producing plants.  These companies haven't just dumped into the environment illegally over the course of time, but they also did so legally and still do to this day.  The compounding effect of all these individual and various forms of carcinogens floating in the atmosphere has created a toxic tornado that breeds rare forms of cancer and leukemia.  To make matters worse, residents of Avon Lake (and we presume Sheffield Lake as well) reside on top of decades worth of dumping grounds that have been scattered throughout the county.  When taking all of these matters into effect, we see that there is an underwater table saturation filled with carcinogenic elements, the air is polluted naturally through vaporization of the elements that then become breathable, or are literally dropped down through rain clouds which then even further saturate the vegetation, gardens, homes, pools, lake and water supply.
SCUMBAGGED Tip:  The only sure fire way to reduce the risk of cancer in these areas is to never drink the water supply.  To use air filtration systems that can purify the environment of your home (which become pricey) and to understand that if you refuse to do both of these steps that you run the risk of being exposed to carcinogens with every breath you take.  You also need to be aware that natural daily life events such as smoking and eating certain foods or drinking increases the risk of developing cancer in these areas because you are already exposed to higher rates of a variety of carcinogenic toxins.  If you can't afford clean water and air filtration systems with a negative air flow, then it might be best to calm your fears and move out of the area entirely.   The question you need to ask yourself right now is why continue to put you and your family at higher risk of developing cancer?  Your home value, liking the community in which you reside or simply residing close to your work in an effort to reduce the commute should have absolutely zero weight in the reality of the situation…  If you remain in the "Cancer Zone", the risks are far greater than almost any area in the United States.