An Ohio woman named Bonnie Weldon, has been exposed for stealing dozen's of other women's deceased infant baby pictures in a sick & demented money making scheme.  Weldon, who often goes by the names of Bonnie Weldon, Bonnie Carr, Bonnie Sue Carr, Bonnie Philips & BonnieBill Weldon on Facebook had a hysterectomy almost a decade ago and is incapable of having any children.  Her family has reported that since the age of 13, Bonnie has faked more than 70 miscarriages, stillbirths and pregnancies.  As of this writing Bonnie Weldon has created dozens of GoFundMe and fundraising campaigns through various websites & the social networking platform Facebook.  Through each new account she then pretends to be pregnant over and over again and in each instance her pregnancy leads to a miscarriage or stillbirth.  A miscarriage or stillbirth that is faked by using stolen images from other women's deceased infants, some of which are pulled from public online NICU databases.
Bonnie Weldon has also lived in West Virginia and Virginia in the past and moves between all three states quite often.  She currently resides in Virginia where she creates Facebook profile after Facebook profile, month after month, year after year, all in an effort to cover her tracks and create new infant death related fundraisers.  Weldon will intentionally join support groups, pretend as if she is pregnant, fearing that she may have another miscarriage or another stillborn, befriend as many members in the group and then, when the time comes, she creates yet another cash cow campaign.  These fundraising campaigns range from raising money to have her children buried, cremated, funeral's held, help with hospital bills and so forth.  All of which are blatant lies.
This article documents (in images, conversations and screenshots) the babies that are from other mothers, some that she has never met and some that she has met.  Without consent, stealing and using other's deceased children in the worst way, for mass profits.
"Bonnie has been doing this since she was 13."
A Sister's Statement:  "Bonnie has been doing this since she was 13.  She used images of even MY VERY OWN SON in the past.  Our whole family has called her out, tried to get her to stop, reported her, and nothing has worked.  We've done all we can, we've reported it every single time, and she just continues.  She's a sick individual and there's no other alternative than simply letting the world know…"
VIEWER DISCRETION:  Some images are graphic and may depict stillborn babies and or deceased infants.

The Babies

The Scams

The Conversations

The Fake Accounts

More & More Lies

The Bottom Line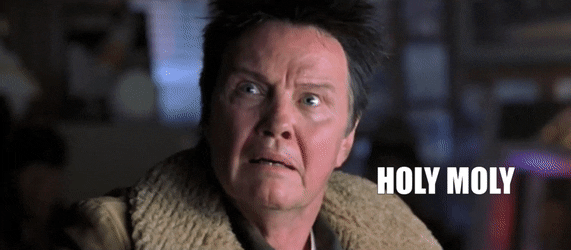 COBRA Says:  This is hands down the sickest and most demented submission we've ever had in the entire two years we've been online.  This scumbag needs to be imprisoned and barred from using any social networking accounts for life!
Not So Fun Fact:  Whenever Bonnie is reported to Facebook for her abuse, she will block all family members and friends who have caught on only to create a new Facebook account and do it all over again…
SCUMBAGGED Tip:  This pathetic human being needs to be incarcerated.  Charged dully in the court of law and prosecuted to the fullest extent possible.  Not only is this a felony (multiple felonies) for serial fraud, but the pain and heartache that she is putting countless mothers and families through is unimaginable.