On February 4th, 2019, Lisa Marie Mahone and her family went on vacation to Florida.  Prior to departing, Lisa took her 1 1/2 year old purebred poodle, Aza, to a local Elyria professional dog grooming & boarding facility.   Upon returning from her trip today (2/12/2019), she received the worst news possible…  That her dog Aza had died.  A Barking Boutique staff member had informed her father, Edward, who had gone to the facility to retrieve the family dog that Aza had escaped and was ran over.
Upon further questioning by Edward and Lisa, it was unearthed that "A Barking Boutique" didn't take the poodle to a vet after being hit and instead placed the deceased dog on ice in the backyard of the facility.  They also stated that Aza passed away on February 4th, which is the same day that Lisa had dropped the dog off to the facility.  Eight days had elapsed since the dog had passed and not a single phone call or text message was made in an effort to alert her of her dogs accident or death.
LIVE UPDATE 11:00PM:  A Barking Boutique Exposed: A Dead Dog, An Arrest & The Shutdown (Elyria, OH)
ARTICLE UPDATE 10:56 PM:  Sadly, Aza has been found dead at the facility and the remains have been given to Lisa & her family.  Please see the article above for future updates.
A Barking Boutique staff member (allegedly the son of the owner) also stated that Aza had escaped by busting down a door that lead to the outside.  However, Lisa and her family obtained pictures of the door in question that shows no signs of serious damage that would have permitted her dog to escape.  Outside of the frame being clearly chewed over time, the deadbolts and locking mechanisms on the door are fully intact.
As this story continues to unfold more and more of the explanations that have been provided by "A Barking Boutique" surrounding the death of Aza begin to become highly questionable – to say the least.  "They said it was an accident".  The fact that there wasn't a police report made on the vehicle that struck the dog in the first place is bizarre.  Then again when Aza had reportedly died on the 4th, yet not a single phone call was made.  Then the fact that they didn't bother to take the poodle to a vet and the company stated that they put the dog on ice in the backyard for 8 days and yet the dog isn't anywhere to be found.
"They said it was an accident".
Not So Fun Fact:  A Barking Boutique offered Lisa $120 for the loss of her poodle, yet still hasn't bothered to provide the remains of her dog.  So where exactly is Aza?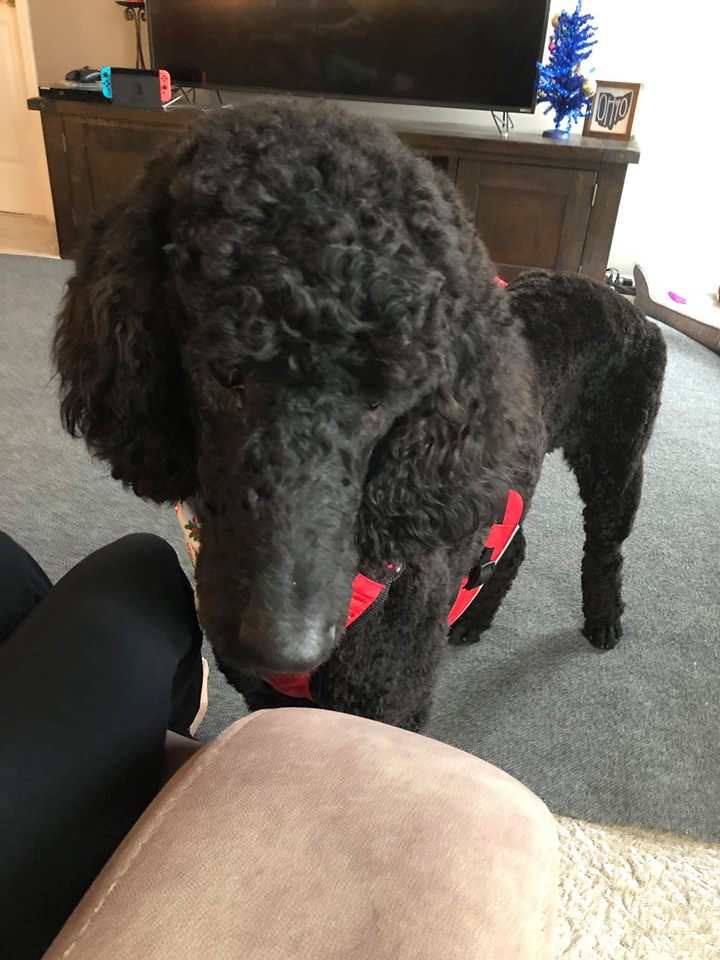 COBRA Says:  There's a real good chance this purebred poodle could have been sold for in excess of $1,000.00.  Scumbags…  Don't worry Lisa, we'll find out for you.
Lisa has still, as of this writing, been unable to visibly see her dog.  Lisa and her family have circled the entire perimeter of the businesses property and her dog is nowhere to be found.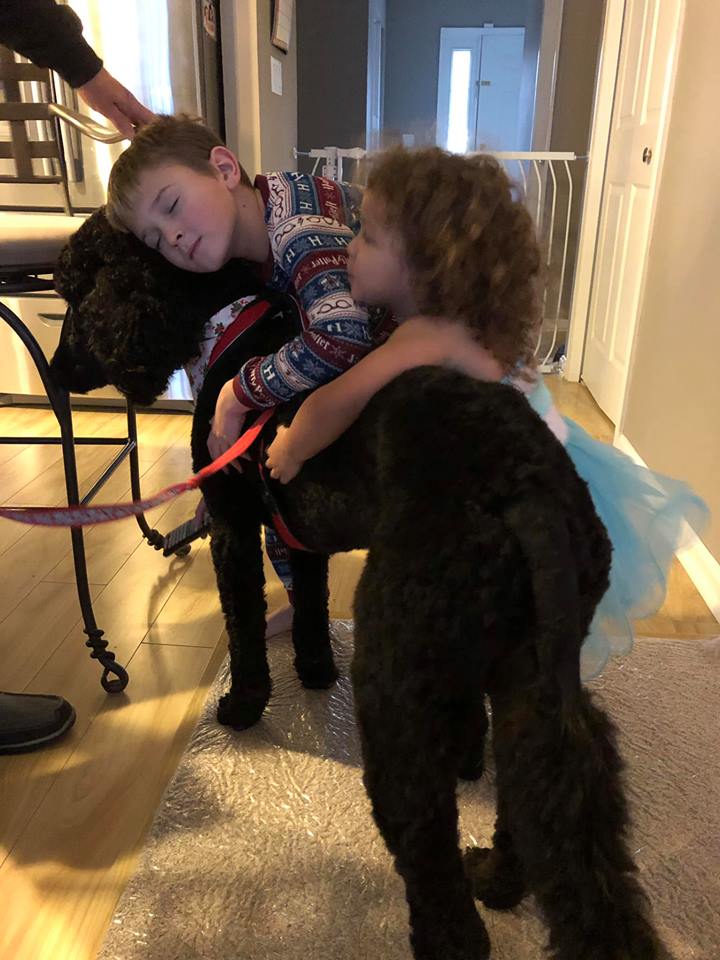 At 4:50pm the Lorain County Sheriff responded to the scene.  They were unsuccessful in making contact with anyone working at the business and had stated that they would return again in an effort to retrieve her dog.

Where is Aza?
Live video below of Lisa shows her at the premises at approximately 5:30pm attempting to get information as to where exactly her dog is?

Deadly Business
A Barking Boutique
This isn't the first time that A Barking Boutique has been investigated for animal cruelty and housing disparities in the past.  An investigation that launched years past showed that the facility was in good standing.
Address:  43085 North Ridge Rd. in Elyria OH. (440) 324-1231
Phone:  (440) 324-1231

Got Poop?

Visit the The Poo Pros (www.thepoopros.com) if you need a trusted company that will take care of all your dogs (and cats) needs.  One that won't ever do what "A Barking Boutique" did to Lisa.

The Bottom Line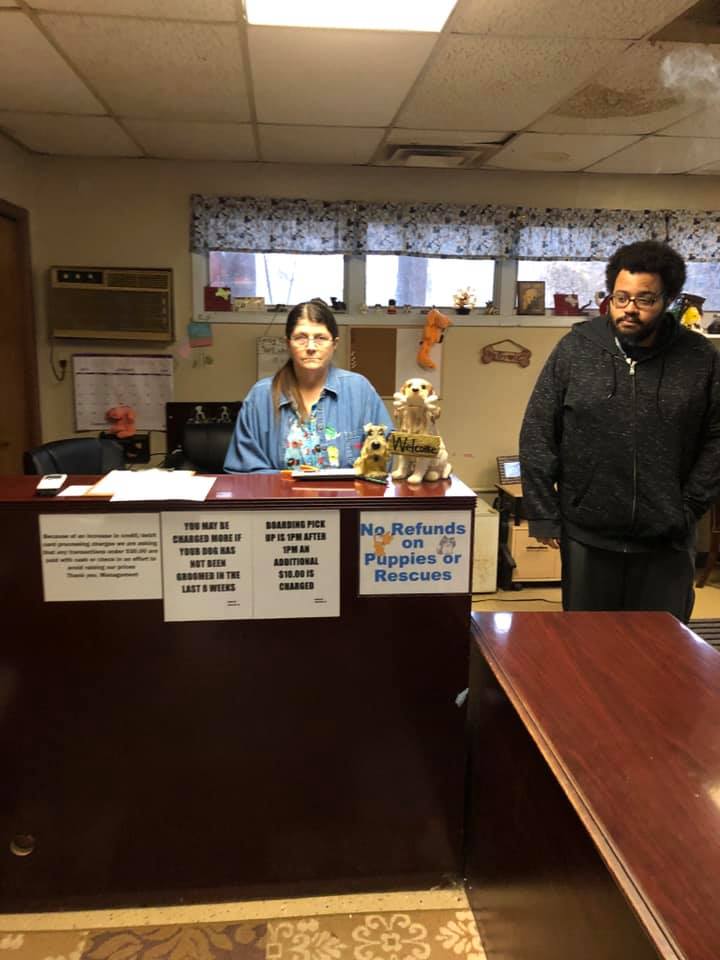 SCUMBAGGED Tip:  Never take your dog to this business.  Just one look at it gives a shifty and shady feeling, but now you know that they can't be trusted.  Unfortunately this comes at the expense of someone else losing their beloved dog, someone who they treated like a family member.
Scumbagged will be following up on this story and has reached out to the owners of A Barking Boutique without any response.  Lisa spoke at length and provided the information for this story.  Children images were also explicitly consented to be published.