Ok folks this is Maddie! and Maddie is a self proclaimed Angel for the greater good. Maddie likes to find people who her friends don't like. Then "HOTPOT" them. If your not familiar with what this is, it is a term for creating a false romantic interest for a devious ulterior motive. In her case "motives". These are her motives…
Sex, money, drugs, and possibly a whole lot worse HEAVEN FORBID! I hung out with this chick one weekend and every thing I thought was fine went strangely awry when my instincts took over and I knew her and I weren't alone in the house. She was having a conversation with me, it was just her and I or so it seemed, but I kept getting the sketchy feeling that someone or something else was there. All the sudden out of DEEP LEFT FIELD, Maddie asks me if I was familiar with some theory that has to do with Occult Demonology, some crap about three hellhounds coming to kill you and dragging you to hell. I KNOW I KNOW ITS WEIRD! The problem is that 2 minutes later I heard the foot patter of what WAS CLEARLY 2 INDIVIDUALS sprinting up the ALLEY behind her house. Naturally I was a little frightened but I was able to hold in those fears…
Police lights go off in the distance! And the FOOTSTEPS TAKE OFF THE OTHER WAY! It gets weirder. At that moment I knew I wasn't someone she saw herself watching Seinfeld reruns with any time soon and I knew it was some sort of screw job.  I went to the bathroom to piss and caught her with my phone in her hand. When we were at the store, I went to send a money transfer to my kids mom and she's peeping my card! The day she said the hell hound stuff to me, there was this teenage mutant ninja turtle placemat resting underneath the dogs food and water dish. THAT MAGICALLY APPEARED THERE! you're thinking "big deal" right? Well internet hackers and thieves of the 21st century use the nickname "NINJAS". After tireless researching these scumbags I discovered that they break and enter, hack, steal, sleep with people AND WORSE. To achieve whatever it is the end game is for their particular target!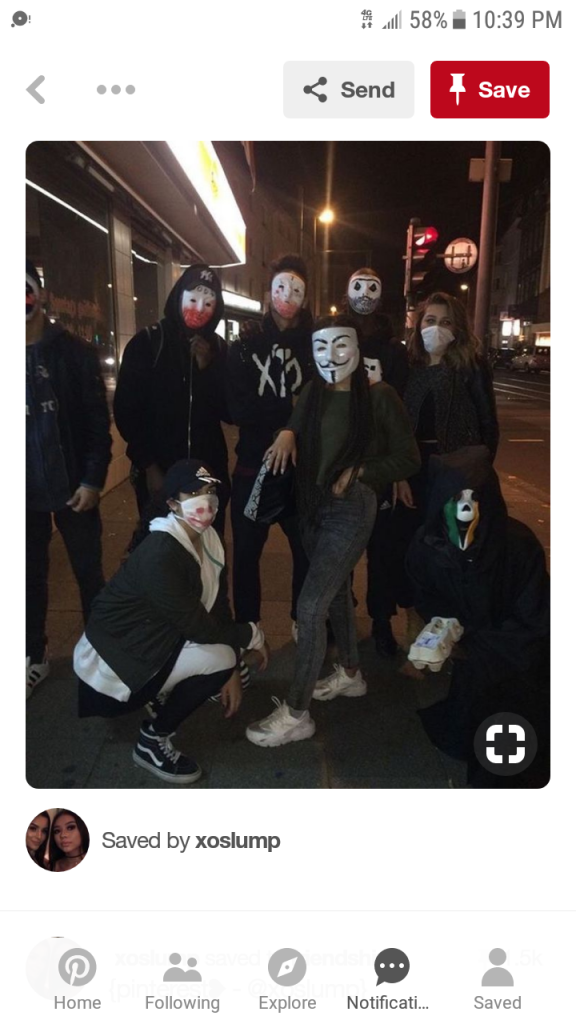 In my case it was revenge it turns out.  I'm not popular with an ex of mine, so she with Maddie and OTHER KNOWN DRUG DEALERS. Did this to wreck my life, reputation, credit, and spiritual FAITH. YEAH !!!
HAWK Says:  Interesting submission.  Interesting indeed…
Did I mention I'M a married man on the internet, I'm worth a hell of a lot more than I was the last time I looked, and there was some shady bank transfer done with my debit card, apparently with some Indian bank ranging in the 10s of thousands! I filed a report with the FTC and the bank and they won't tell me anything. All I KNOW IS SHE HAS RICH ELITE PARENTS, TIES TO SOME DARK PEOPLE, and loves HAVOC she's a coke head , sex addict liar and thief. AND NEEDS TO BE PUT IN JAIL!! I'M NO SAINT. I have addiction issues ,anger issues, I've been in trouble with the law but this crap! I would never do! I told her how I felt and , the next 3 months of mine have been hell I've been hacked, threatened,my home has been broken into and , the cops won't help because her rich daddy pays them off. So at least i can blog about it right? Did you know a crucifix was stolen off my bedroom wall? Yeah! some angel. If you want the other 90% of the pieces to this puzzle. tune into fm.anchor/AJLOVESU_EARS that's my podcast. There's a whole lot more to this bizarre chick than I even wanna know.
THE BOTTOM LINE:  No comment.
SCUMBAGGED Tip:  Where exactly is Maddie from?  What's Maddie's last name?  These things would have been nice to have when you submitted your article…