Thirty days have now passed since the "Spaghetti Dinner Fundraiser" where Dean & Rochelle Truskolaski (Mr. & Mrs. Grinch) stole Robert Hegedus's much needed donation money and gift cards – more than $1,000 worth in total.  Money and cards that were donated to help him survive until he healed from an awful accident.  An accident that saw him crushed on his motorcycle and one that ultimately left him wheelchair bound, with several broken limbs and the inability to work or physically support himself.
On Tuesday, November 27th, Dean Truskolaski was confronted in his own driveway concerning this matter where he verbally admitted to only "taking 45 dollars".   This is a blatant lie.  First, Dean said that he didn't keep any money, and then he admitted to taking $45.  During this same confrontation, Mr. Truskolaski said that he spent hundreds of dollars from the fundraiser to replace gasoline that he and his wife had used while making errands for the fundraiser.  This is illegal.
Then on the following day, November 28th, Dean admitted to the Elyria Police Department that he did indeed take $300 of Robert Hegedus's donation money.   The Truskolaski's had previously stated numerous times (both in public and on Facebook) that they used this money for gasoline for their vehicles.  However, when questioned by the EPD their story changed once again.  It was then altered to them taking $300 (not just $45), and it was used for items for the fundraiser.  Suddenly it was no longer used for fuel (probably because they were informed that it's actually illegal to use the fundraiser money for gas in this instance).  Dean then proceeded to tell the police that he and Mr. Hegedus had a "verbal agreement" where he would take $500.  This is yet another lie, as there was no verbal agreement in place for the Truskolaski's to take any money – zero.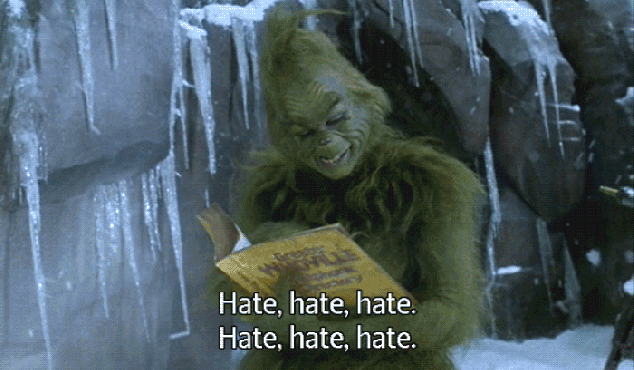 Regarding the gift cards, Robert Hegedus's sister won a gift basket that was donated from Rodan & Fields by a gracious woman named Danielle.  His sister still to this day has not received the gift card that was in the basket.  In addition to the missing gift card in the Roday & Fields basket, there were even more gift cards that were stolen.  In our first article (see: Dean & Rochelle Truskolaski – A Couple of Fundraising Scammers) it was discovered that upwards of 30 gift cards had been stolen by the Truskolaski's.  A copy of the article was sent to Danielle to make her aware of what had happened. She was skeptical at first, but once she spoke to Robert's sister and saw what was in her basket she realized that things were indeed stolen from the basket that she had donated.  Included below is a screenshot where you will see Rochelle Truskolaski telling Rodan & Fields (Danielle) that it was her who had won the basket.  This is a lie.   The winner of the basket was Robert Hegedus's sister who received the basket which included the items that the Truskolaski's had said were contained within – obviously after removing the gift card…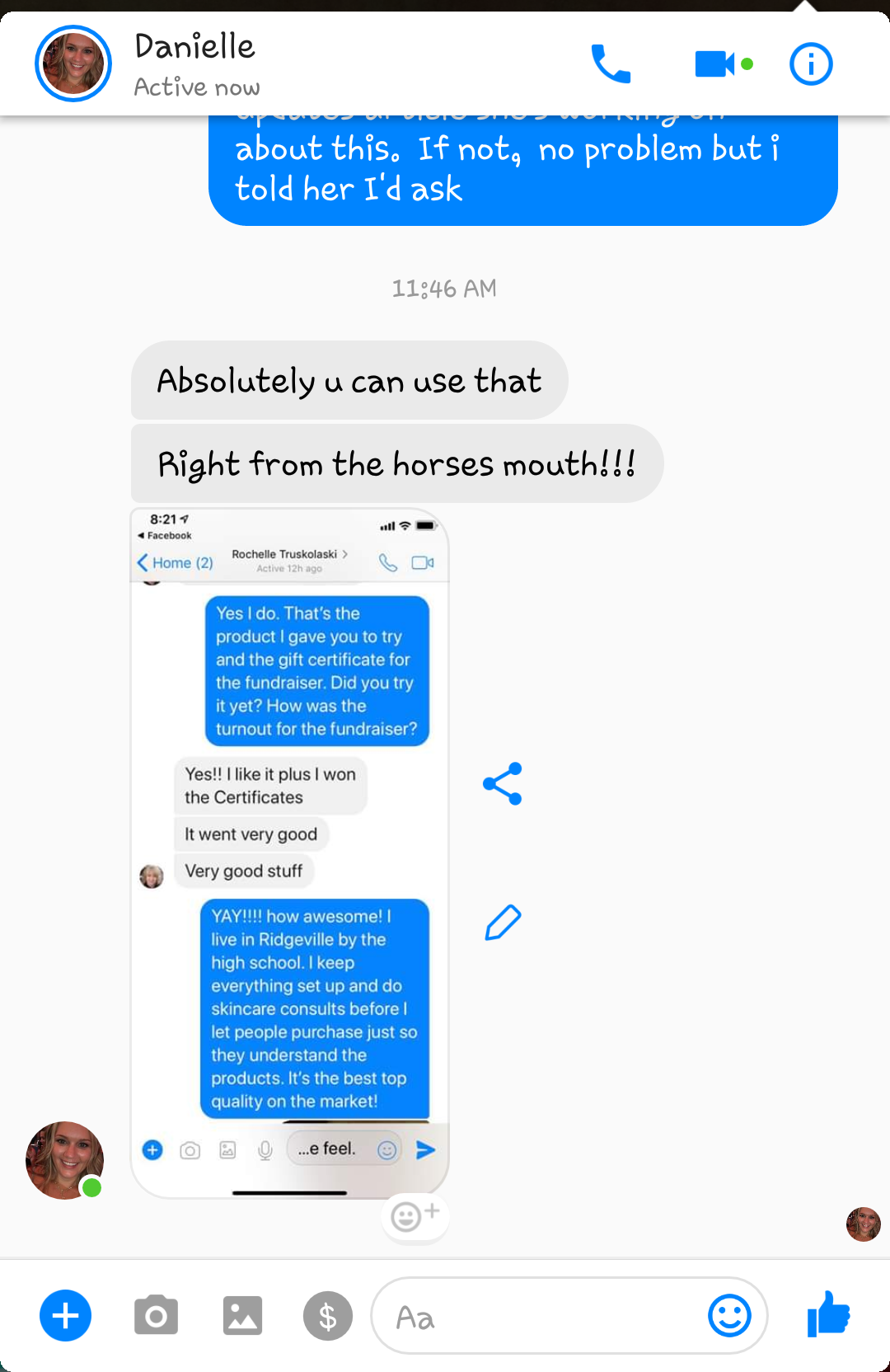 HAWK Says:  Not only did these scumbags take money, they also kept some of the donation prizes for themselves.  How the fuck do these two pieces of shit sleep at night?  This is disgusting, to say the least. 

The Confrontation
On November 27th, 2018, the family of Robert Hegedus confronted Dean Truskolaski at his Elyria home.  During the 7 minute video you will overhear a specific part of the conversation where Dean states "It's too late you guys already blasted my name, I've been trying to reach Rob".  In regards to giving the money back.  This statement alone is an indicator of guilt in the court of law.  Lot's of stuttering & alterations in the story, have a listen for yourself…

How Much is Missing?
All in all the total sum of what has been stolen is in excess of $1,000.  In addition to the above screenshot, the screenshots directly below show where Mrs. Truskolaski publicly mentions that they had more than 40 gift cards & filled up her gas tank 5 different times (which goes back to lying to the police about when and where the $300ish in cash that they stole went).
$300-350 door cash.
Missing upwards of 30 gift cards.
Missing door prizes (donations from within baskets).
Estimated Theft of $1,100-$1,450

The Sister Speaks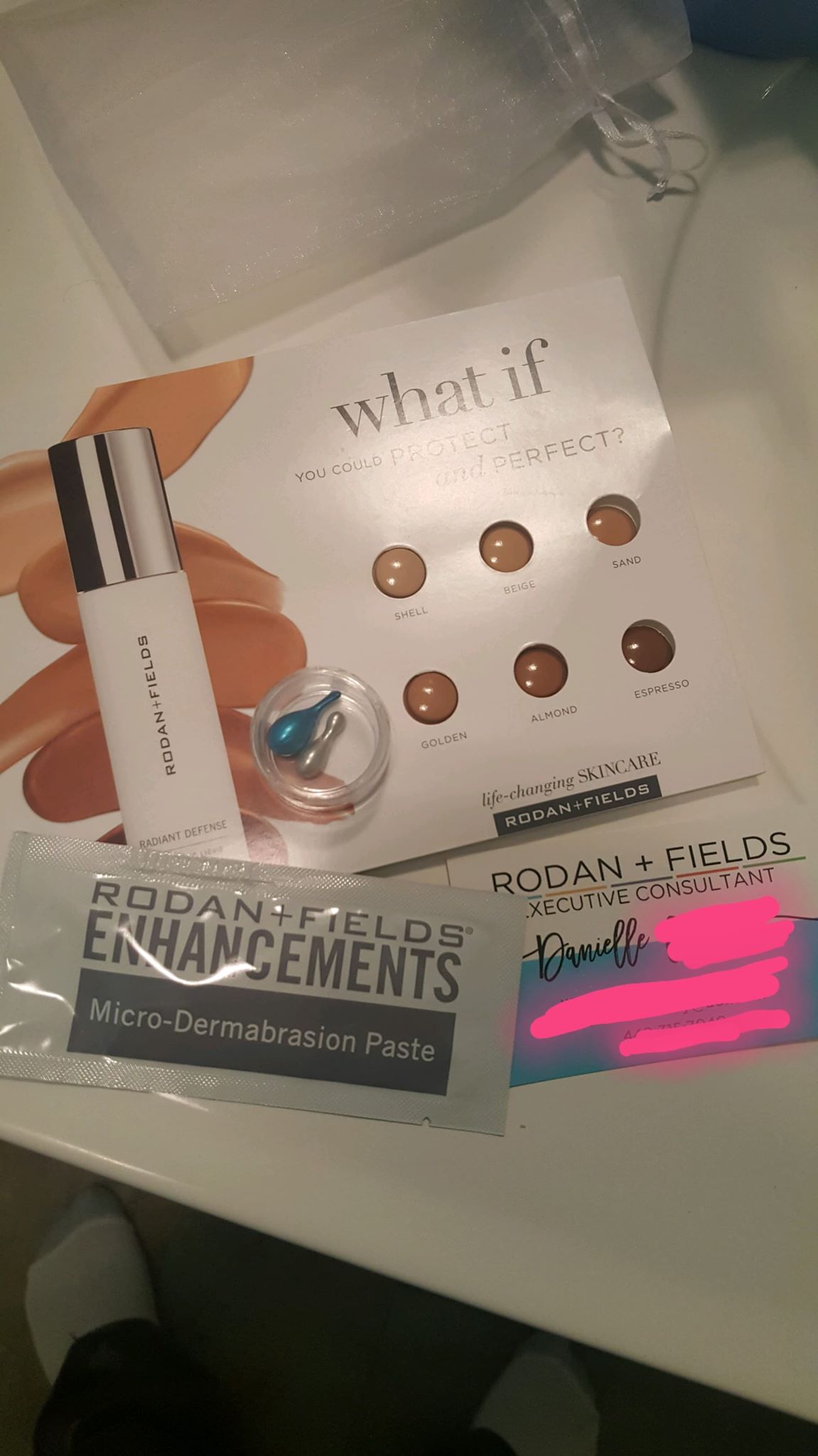 I have seen only a few comments about these allegations being lies but I feel that it is still an important issue to address. I have provided proof, screenshots, details, and dates of everything that has happened. NEWSFLASH: SCREENSHOTS DON'T LIE!! They can say all they want that there's ulterior motive here, BUT THE FACT IS THIS: THE ONLY MOTIVE IS TO CREATE AWARENESS SO THAT OTHER PEOPLE ARE NOT TREATED THE WAY MY FAMILY WAS. I DON'T WANT OTHERS TO BE SUBJECTED TO THEIR LACK OF MORALS AND BEHAVIOR.
To the Scumbagged website, THANK YOU FOR HELPING TO GET THIS STORY HEARD! People can also say whatever they want about this website, but the fact is, if you weren't doing horrific things, you wouldn't be on it! Of course it's all lies, because you've been EXPOSED AND YOU DON'T LIKE IT!!!
HAWK Says:  You're welcome.  We hope you and your family have a Merry Christmas and hopefully can get the $300 in cash and upwards of $1,000 in gift cards that were stolen from your brother.
There is also a screenshot provided that expresses how Danielle feels about this situation and what Dean and Rochelle Truskolaski did to my family (shown below).
Robert Hegedus Update:  My brother is currently still going through physical therapy on his legs, and cannot work. He is allowed to walk but it has to remain limited until the bones are completely healed. He was told today by his therapist that his leg might not ever return to normal. It has not been determined at this time when he will be permitted to work again. This has been a tough road for all of us, but we WILL get through it. For the amount of money that Dean makes, he should have never taken that money. What a SHAME. If they ever decide to do the right thing and return his money, these articles can be removed and this will be over. Until that day, I WILL CONTINUE TO SPREAD AWARENESS!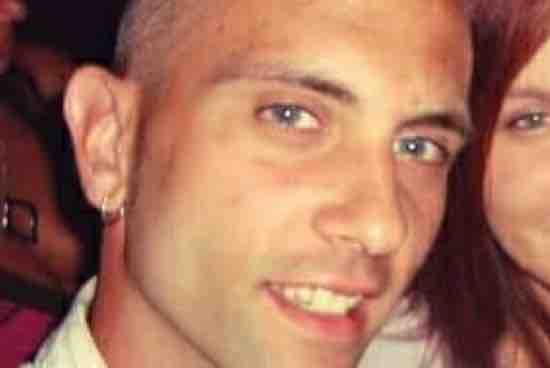 For those interested in helping Rob Hegedus financially until he can get mobile and working again – you can do so by visiting the established GoFundMe below.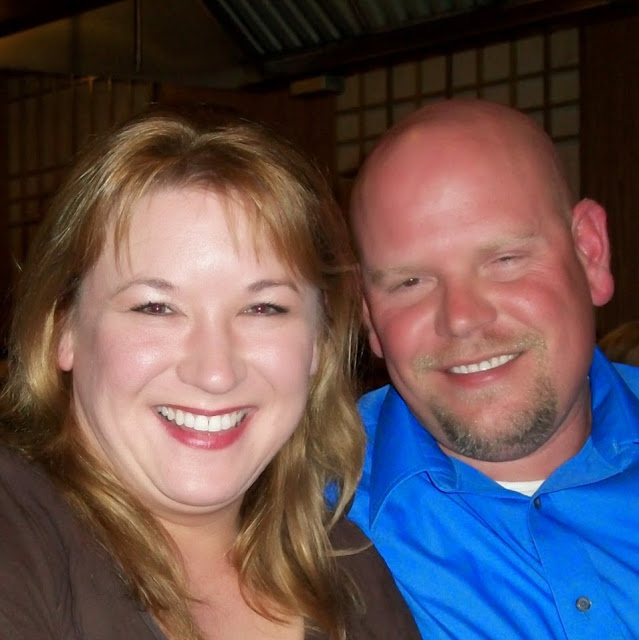 The Bottom Line:  Dean & Rochelle Truskaloski are officially hereby dubbed Mr. & Mrs. Grinch.  Only two bitter, manipulative, selfish and self-centered individuals would steal money and gift cards from someone who truly needed it.
SCUMBAGGED Tip:  Hate to say it but this couple is just another piss poor reflection of the city of Elyria.  Speaking of which, have you seen what the Mayor of Elyria has done out there?  It's something straight out of the Truskaloski playbook…  Mayor Holly Brinda Exposed: Lies, Misappropriations & A Dying City.