Seriously, what happened to real news?  That's what thousands of Northeast Ohioan's are wondering after FOX 8 News in Cleveland opted to run the marriage of CNN news anchor Don Lemon's upcoming marriage.  They could have covered a crash that happened on I-90 last night that resulted in a death, or perhaps about the beautiful weather we're all experiencing today.  Guess the locals are unimportant and the national disturbers deserve more attention these days…
Don Lemon also said numerous times that "White men are the biggest terror threat to this country".  Yet, he's engaged to marry a potential domestic terrorist – a white man.  The irony behind that situation in and of itself is pure madness.  The primal fact that FOX 8 Cleveland even remotely thought this was news that deserved to grace their front pages over the plethora of local news taking place is pathetic and a mismanagement of editorial skills.
Don't take it from us.  Just read the myriad of comments flooding in…
COBRA Says:  Lemon?  Really?  🤣🤣🤣
Here's the link to the article that is residing in a headline featured news placement on FOX 8: CNN Anchor Don Lemon Announces Engagement
Not So Fun Fact:  FOX 8's Facebook moderators have also been stealthily removing comments from their post regarding this not being news, or users showing emotion towards the ridiculousness of the publication.  Nice way to silence your users FOX!

The Bottom Line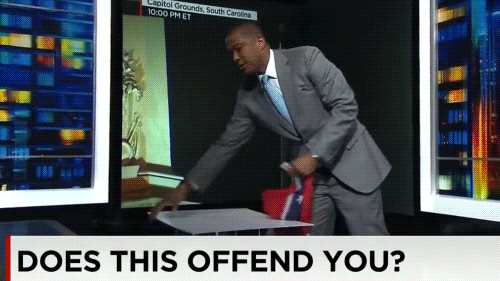 SCUMBAGGED Tip:  What is news anymore anyways?  Nothing more than mass manipulation and self driving personal opinion vehicles.  If you disagree turn off the TV, hit them where it hurts…  Monetarily.