Primary Purpose Center & Chuck Craft – On February 16th, 2019, an exposé broke on the Primary Purpose Center of Elyria & it's owner, Chuck Craft.  In the story it outlined his alleged cocaine use, how he was verbally & even in some cases physically abusive towards residents and manipulative towards drug addicted females.  Also, on that very same day, Chuck Craft made a fatal mistake by contacting Scumbagged.com directly.   Nothing could have hurt or helped Chuck Craft more so than Chuck Craft himself and he blatantly chose to deal himself more damage…
Chuck threatened to sue Scumbagged in his initial statement to us.  We assumed the threat was based out of anger, fear, hurt and confusion that a negative article was ran against him and his company.  It's pretty standard to be honest and it's his right just like anyone else's to do what they feel is within their power to protect themselves.  After all, the article could have been 100% false and legal ground could have been raised for it's removal.
However, his threat of civil litigation quickly turned into a hopeful display of genuine intention when he was informed that he could potentially have his article taken down.  In fact, Cobra personally guaranteed that if Chuck Craft provided proof that he wasn't using drugs (specifically cocaine) that it would essentially discredit the entirety of the users submission & then therefore warrant a take-down. Not only did Cobra inform Chuck that the article would be removed, but that also a standalone article vindicating Primary Purpose and Chuck Craft from all wrong doing would be published.  Chuck Craft made a promise, one that he broke.
ERRATIC Says:  Only a damn fool would contact Cobra and say the things that he said and lie the way that he lied.  What the heck was he trying to accomplish?  

Hair Follicle Test
Chuck promised that he would send us the results and said that he would be at EMSI in Westlake, OH, on Monday (2/18/2019) morning at 8:30 am sharp.  Hell, all he had to do was take a picture that he was actually in the building and the article would have been removed pending the results…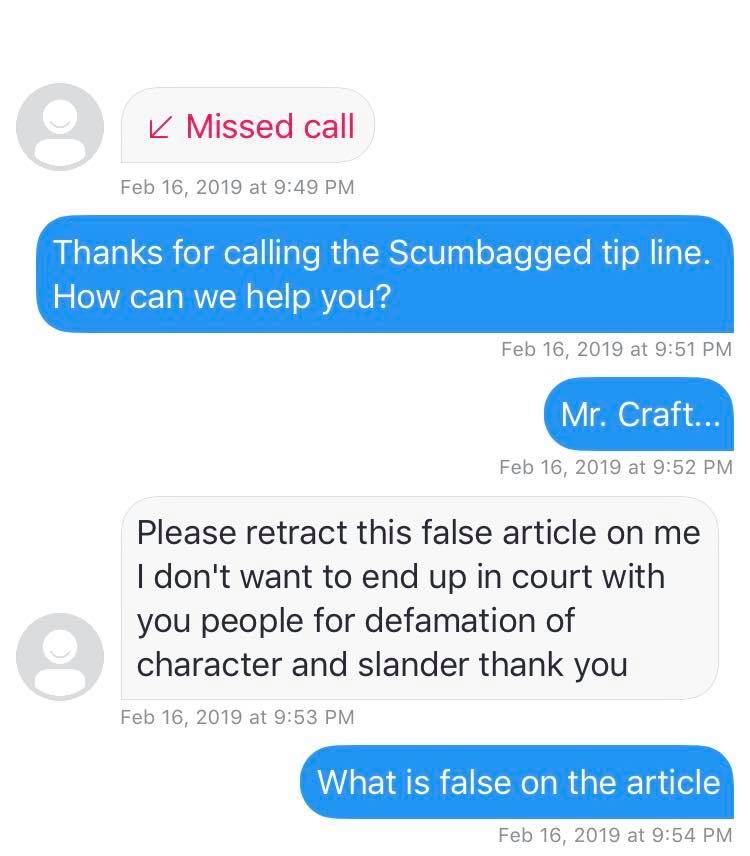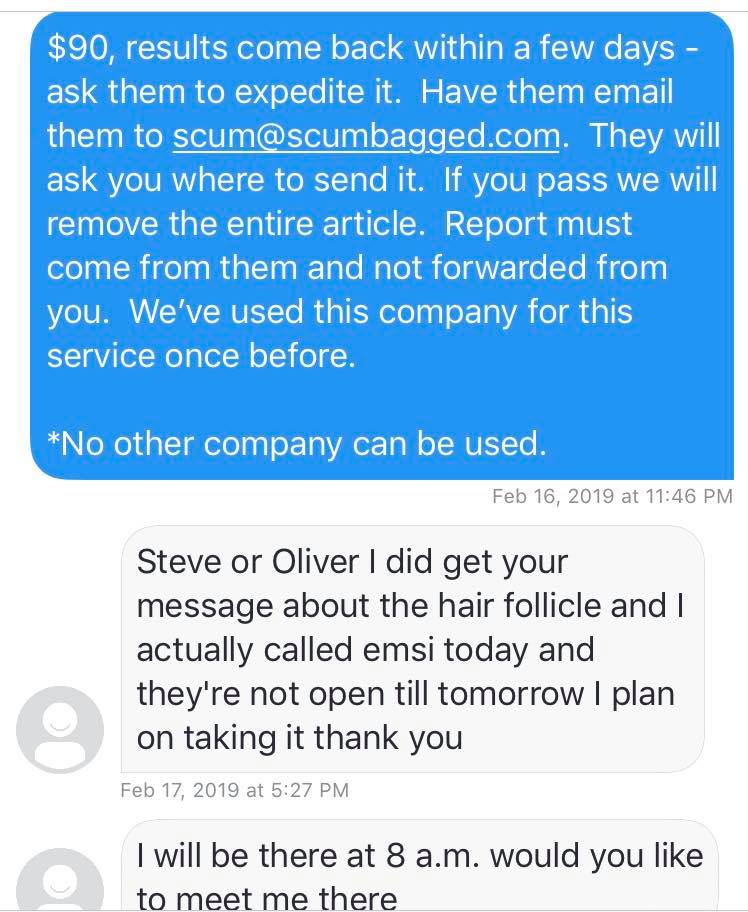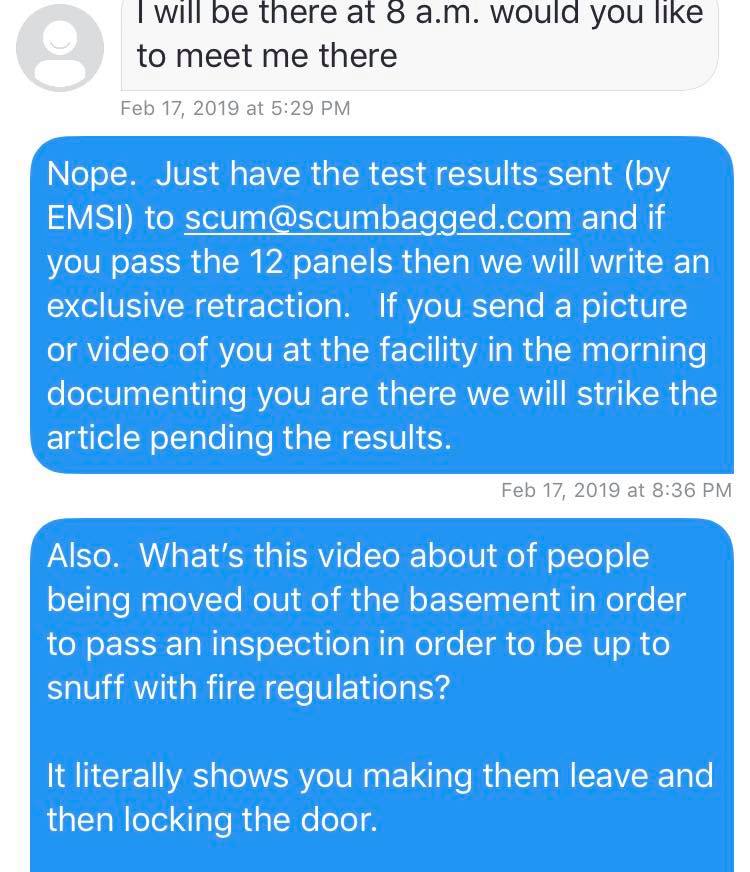 Lies & Sensitive Information
"Waiting for the test results, they said 3 days."
Chuck then stated "I will definitely do what you ask of me and I promise you all this is lies…".  Unfortunately, he never followed through with anything that he said he would do.  In fact, a few days went by, we heard nothing from him until out of nowhere he leaked information to us regarding names, addresses and pending drug tests for two clients that he was currently housing.  That sparked a conversation between us that lead him to state "Waiting for the test results, they said 3 days."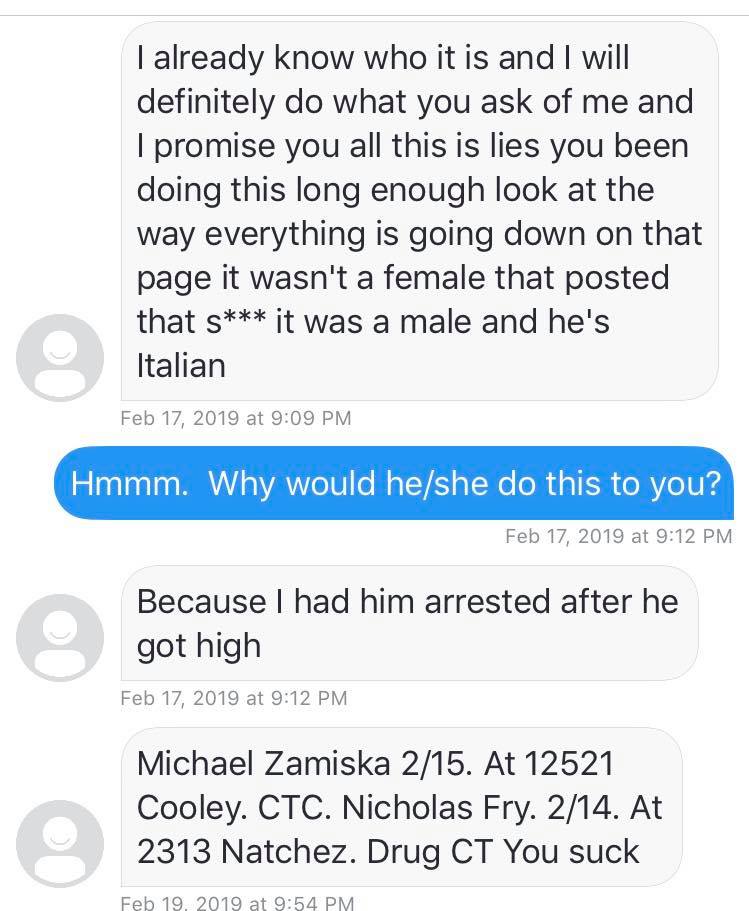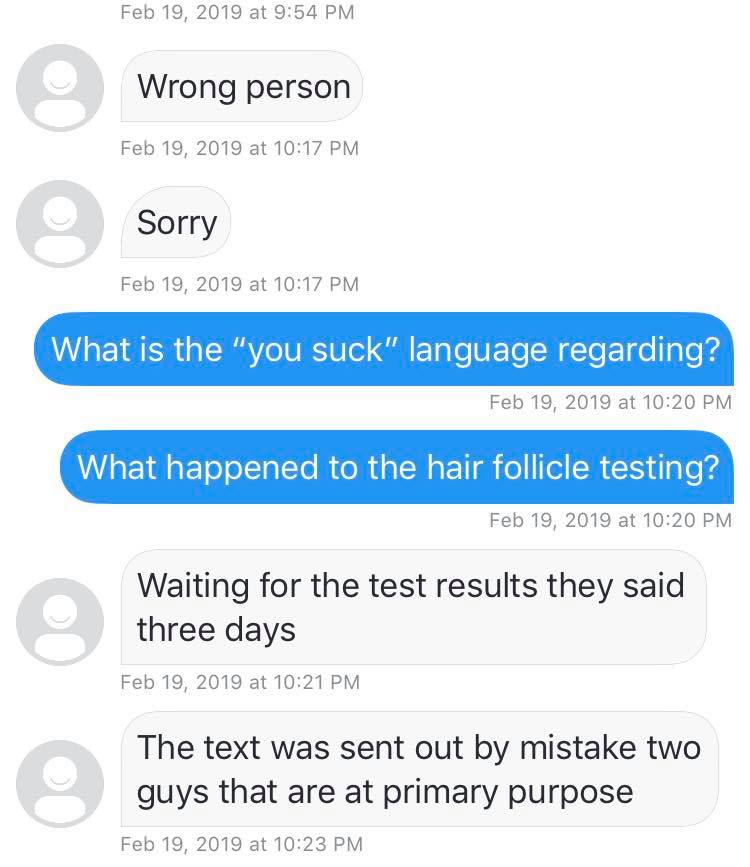 Total Reversal
"I'm willing to give you the results in person"
Almost a month elapsed since our previous conversation with Chuck regarding the take-down of the article.  Obviously, someone who is willing to sue (lies) and or worried about reputation management would be willing to do what they said they would to prove their innocence (which was more lies)…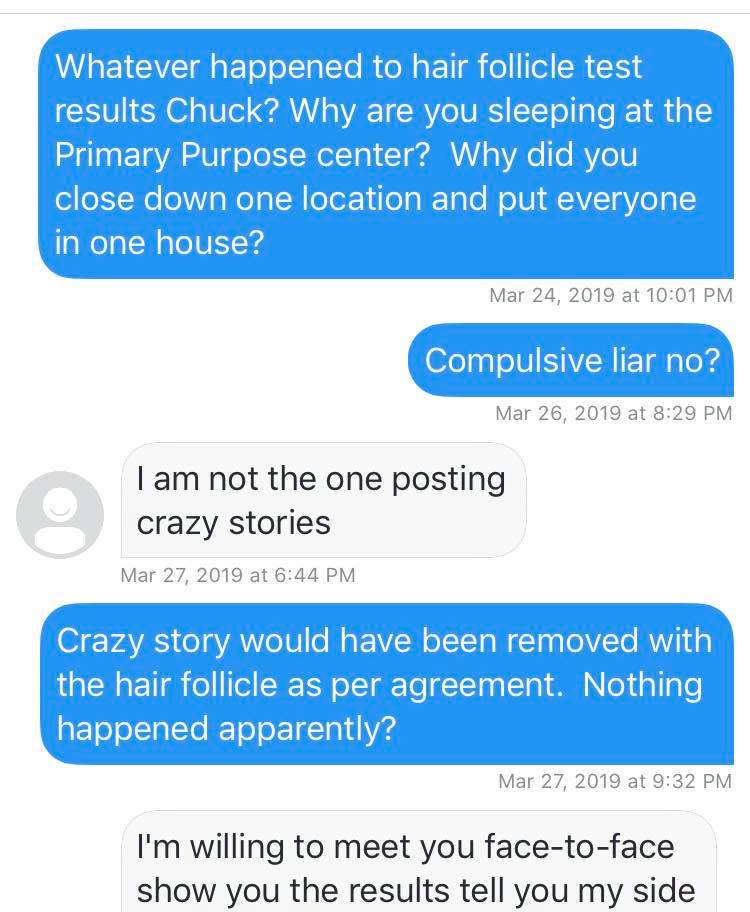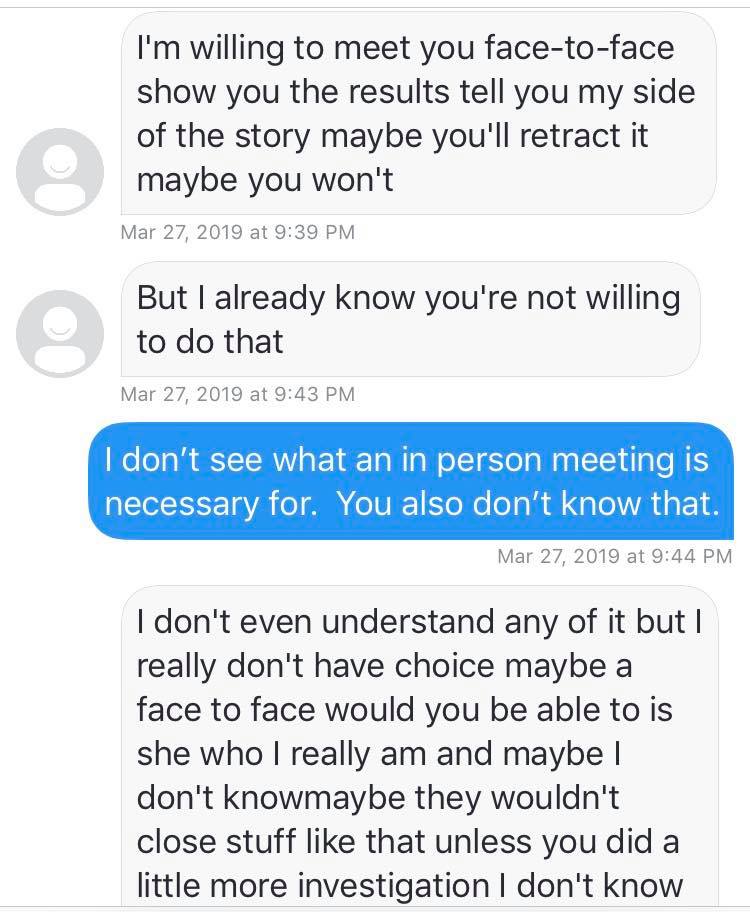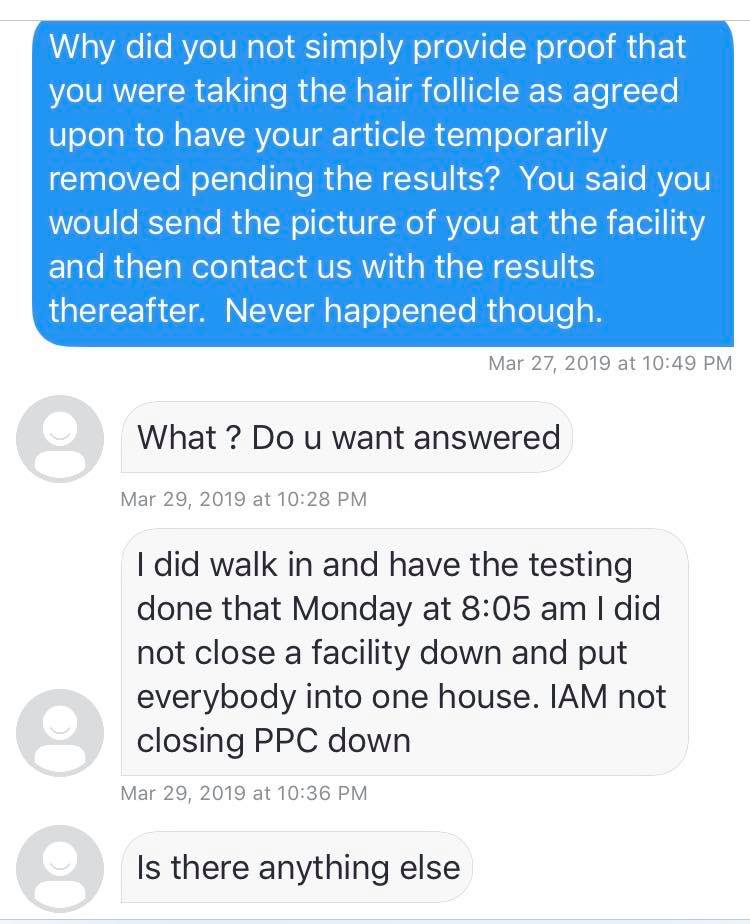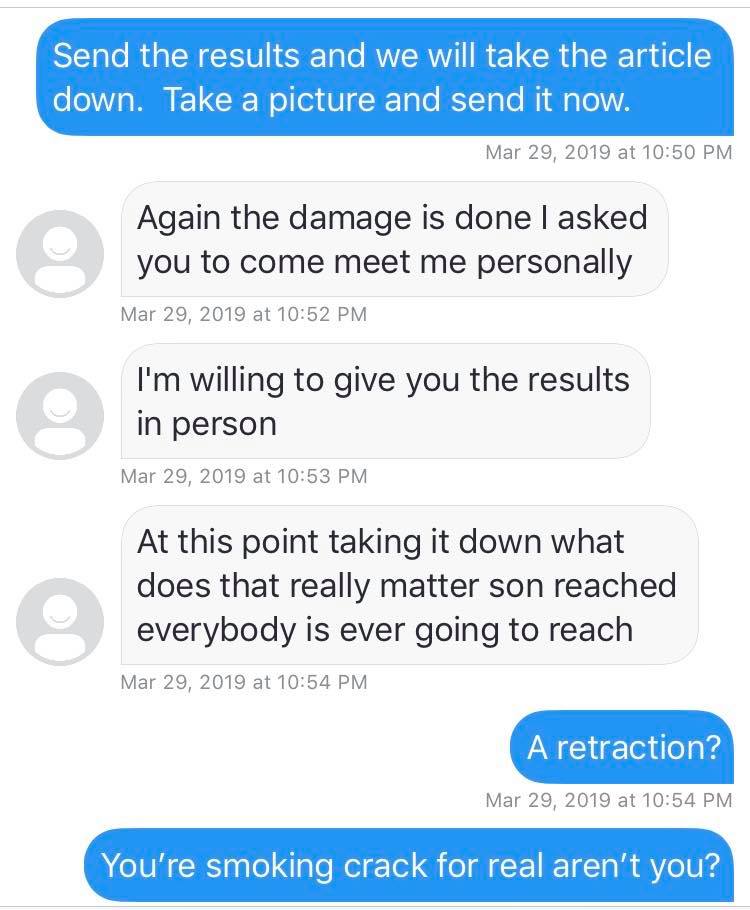 Residents Speak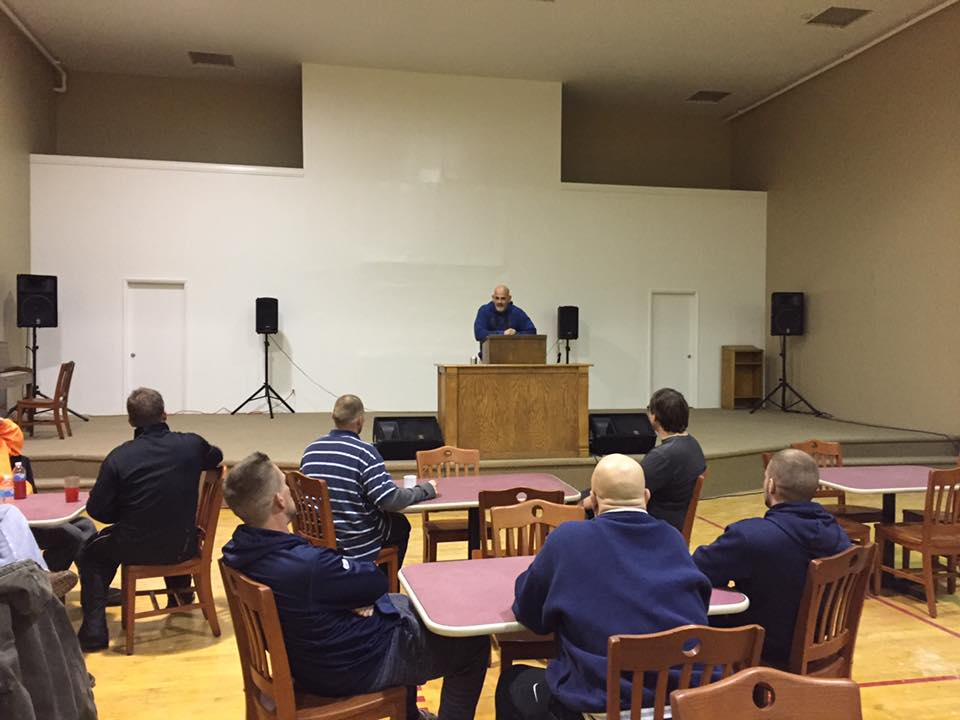 ACTIVE RESIDENT:  Chuck exhibits bizarre behavior, at odd hours, during random times and uses games and manipulation in the process.  One time, he hid trash in the Primary Purpose Center and woke us up early (around 5am) screaming at the top of his lungs, berating us like little children for a single piece of paper (that he hid) underneath of a table.
ACTIVE RESIDENT:  Chuck has zero regard for any of his clients that were employed full time and carried out the duties that he asked.  It was never good enough for him, he still found a way to treat us like trash.  Some times he would get inches away from your face, screaming, yelling & spit flying in the process.  This is not a man of recovery, nor a way to treat others who are attempting to live a normal life again.
FAMILY OF EX-RESIDENT:  Thankfully my family member was able to escape his verbal abuse and move on.  I hope someone puts him in check or takes over his houses before his behavior leads people back out to using.

The Bottom Line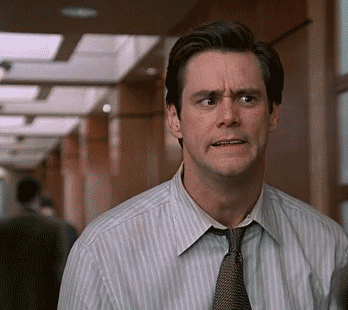 SCUMBAGGED Tip: The reaction from Chuck's constituents isn't shocking.  He's made friends, helped people out along the way and done good deeds.  All of those bonds and helpful acts don't simply erase the fact that he has done alleged harm to so many though.  Nobody is a saint, everyone deserves a second chance, people change, we get that, we really do.  Just keep in mind that it was he who contacted us, he who made the broken promises, he whom sent sensitive information, he whom was vulgar, he whom was hostile, he whom made threats, he whom lied, all of which only leads to one conclusion and one conclusion only.  The truth.
Readers Note:  Our original article featured an image with "LeighAnn Davies-Arroyo" on the cover.  She was in no way, shape or form connected with Mr. Craft in any of his wrong-doings and has zero knowledge of his conduct.  She was merely there showing her support for the program and the help that it was bringing so many in the community.
Is it possible that Chuck took the hair follicle test and passed?  Well, it certainly is, but the mere month that passed without correspondence, the unwillingness to provide even so much so as a picture of him in the office to take down the article are really big questions.  Plus does anyone even know what 2/18/2019 was?  It was President's Day… We'll let you do the rest.