North Ridgeville, Ohio –  She refuses to work, she leaches off of her parents, she sneaks men into her home at all hours of the night, she steals from local stores, she sells her prescription medication, she uses drugs (crack cocaine), she's a prolific homewrecker and she's set a horrible example for her children in the process.  Her name is Diandra Thomas and this is her story…
In the middle of the night there's a high pitched squeal, followed by a cacophony of loud screams and repetitive knocking – all of which could raise the dead.  Is someone dying?  Did someone just win the Powerball?  Not quite.  This is just another night where headboard meets wall and vagina meets penis. Diandra has taken the liberty to invite yet another random guy she just met while out shopping at the mall or on Facebook.  In most cases, it's a fellow junkie who she can get high with. Sometimes, it's a dope-boy and every once in a while it's a married man (like this guy).
What happens within her parents two story Avalon North Ridgeville home isn't what neighbors or passerby's would ever fathom.  The home is treated like a flop-house with hundreds of men frequenting her for a myriad of reasons in any given year.  Diandra has a box-fan that sits on her window sill.  The fan's sole purpose is to help stifle the smell and carry out the aroma of freshly burnt crack rocks and chore boy.
Even More Insanity:
Her dresser was infested with bed bugs.

When asked about it she stated that he was a semi-pro football player and that "They must have fallen out of his dirty braids".

Her mother & her fought over a bottle of pills.

An ex boyfriend turned a bottle of pills over to her mother.  Diandra started crying like a two year old who wanted a "bottle" (no pun intended).

She steals her mother's debit card.

This, after it being given to her freely.  Free room and board, free food, free car, free everything.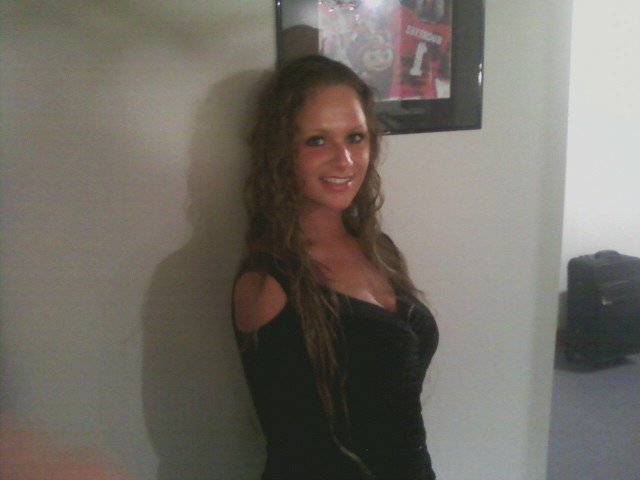 Diandra is a closet dealer, a closet user and a closet money maker.  One who invites strange men into the home directly in plain view of her parents, which is usually met with a look of disdain on their faces.  This is then followed by the lucky guy being ushered upstairs to her bedroom and ultimately onto her bed.  Sometimes, the lucky guy is a married man.  Take Charlie Alex Nagy for instance, he not only pays Diandra for her suboxone, but who also pays her for her time.  "In one night I had sex with her 4 times, watched 5 movies and smoked like 6 grams.  She is crazy lol."
Diandra is also a kleptomaniac.  Every single time she visits a Walmart store she will stuff her purse (or bag) to the brim.  She will steal anything, but her most common theft item is clothing.  She could care less if anyone even see's her either, she will steal right in front of workers and shoppers.  Afterwards, she takes the clothes home and literally washes them to make them look like they were worn – only to take them to Plato's closet where she see's a 5%-10% return given to her of the original Walmart tag.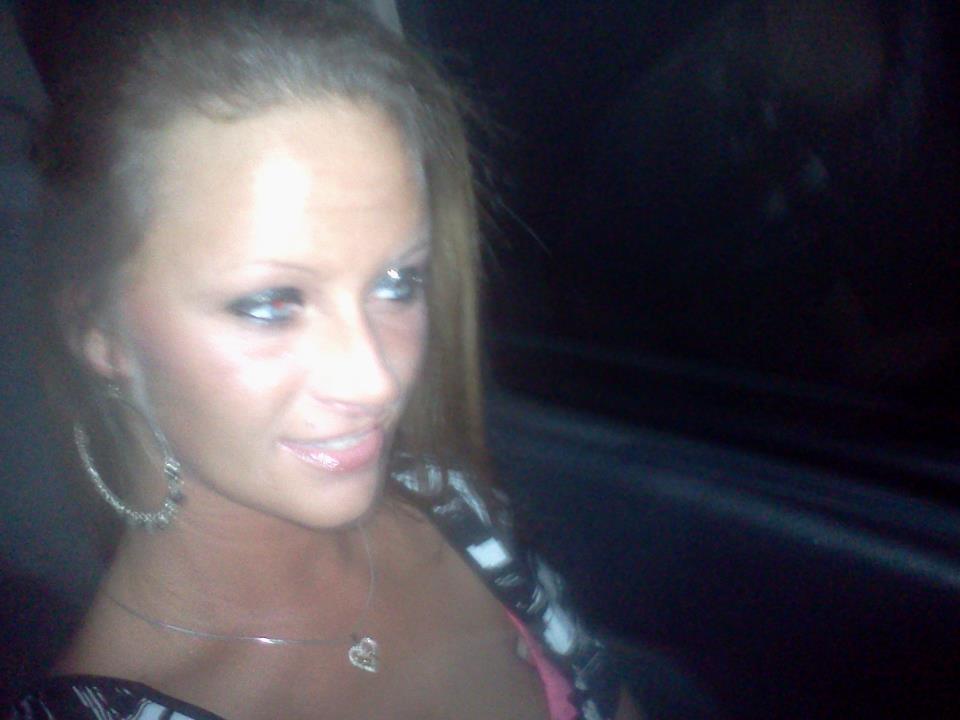 Fun Fact: Diandra drives like she's in the NETFLIX Movie "Bird Box".  Literally, if you see her coming, or are ever in the car with her, you'll understand entirely.  She is a very scary and dangerous driver.  You've been warned…
"take two or three Pepsi's and get the fuck out of here!"
Diandra is absolutely obsessed with watching movies before, during and after sex, which necessarily isn't a bad thing – but sometimes it can prove to be a bit excessive and untimely.  One night, she nearly drove a man clinically insane.  "Diandra was on her like 6th or 7th movie… I had to get up early, it was going on like 5am and I just couldn't take it anymore.  She's just laying in my bed smoking cigarette after cigarette and drinking Pepsi after Pepsi so obnoxiously that it was impossible for me to go to god damn sleep.  I asked her to turn the movie off and she told me she was going to finish it, I noticed that the fucking movie was just in the beginning so I got up and shut it off and told her to take two or three Pepsi's and get the fuck out of here.  Needless to say she came back that same morning, but my god what a nightmare she can be sometimes."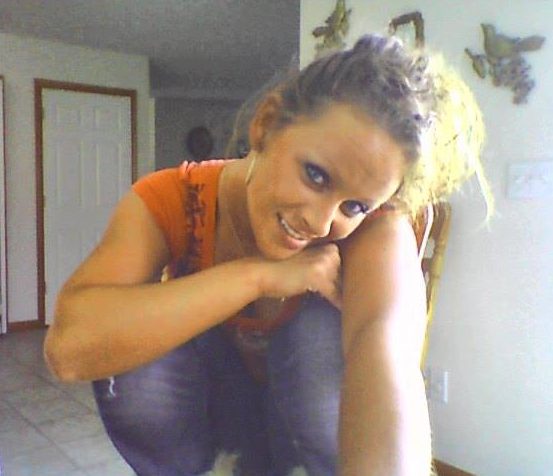 Fact:  In all reality Diandra is an alright mother, considering the facts of the matter she holds it together fairly well.  She could be a considerably better mother if she chose to get a job, stop hanging out with random guys, smoking crack and selling her prescription medications (which she so badly needs) though.  But through it all she still manages to go to her children's sporting events and school functions.  She spends time with them and helps them with her homework.  She's what you would call a functioning disaster.
See Diandra in another article below:
Charlie Alex Nagy: Adulterer, Drug Addict, Womanizer, Thief & The John of All John's (North Ridgeville, OH)

Recent Arrest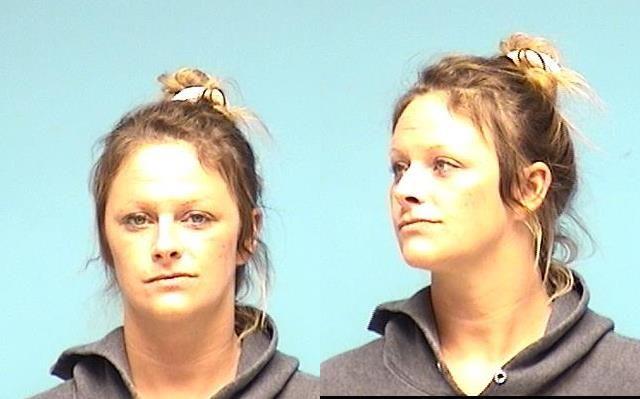 COBRA Says:  Partying has really started to take a toll on her, someone needs to get some help…
Inmate Detail – THOMAS, DIANDRA L
Demographic Information
THOMAS, DIANDRA L
118391
06/13/1989
29
Female
White
5′ 4″
164.0 lbs

NORTH RIDGEVILLE, Ohio 44039

THOMAS, DEANDRA
Booking History
 2018-00152326
11/16/2018 7:51 PM
11/16/2018 9:19 PM
New Arrest
$0.00
$0.00
Elyria Police Department
Bond Number
Bond Type
Bond Amount
No data
| | Court Date | Court | Court Room |
| --- | --- | --- | --- |
| | 11/19/2018 9:00 AM | *Court | |
Charge
Date
Crime
Stop prior to driving on sidewalk area
11/16/18 8:04 PM
MM
Possession of Controlled Substance
11/16/18 8:04 PM
F-5

The Bottom Line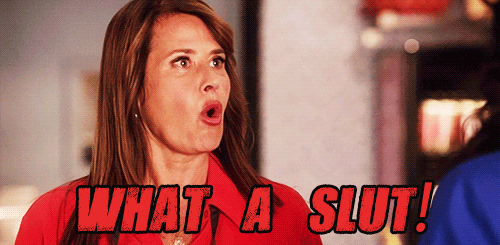 SCUMBAGGED Tip:  If you just happened to hit the road and see Diandra Thomas approaching you in her vehicle, stay on the alert.  She has been known to take her eyes off the road for more than 3-5 seconds at a time.  Fiddling with CD cases, her cellphone, everything and anything outside of focusing on the car in front of her.  Diandra you need help though if your reading this be sure to utilize the drug help information located on the bottom of this page please.
SCUMBAGGED Opinion:  We all choose to live our lives, but sometimes enough is enough and it's time to intervene and grow up.  What kind of parents allow their daughter to invite so many random men into their home at all hours of the night?  What kind of parents are okay with ear piercing screams in the middle of the night (some of which can last for hours).  What parents just turn their heads to prolific drug use under their own roofs?  This is definitely not the parents fault, but they have 100% enabled this woman, their daughter to continue in this manner.  She doesn't have to have any real responsibilities of paying rent or holding down a job, she has no reason to not not stay up all night watching movies and smoking crack, her parents have paved the way for her to make it all possible.  Again, not saying that it's her parents fault, but I think that if anyone close to her cares about her at all it would be time to do an intervention, give her ultimatums, and force a change.
Drug Addiction Information:  If you, or anyone reading this has drug related issues of any kind you can check into a rehab for free courtesy of the Wellington Police Department.  If you have misdemeanor warrants and even low level felonies you have a chance at still going to rehab if you're upfront with them and truly seek a change.  All you have to do is give them a call at: (440) 647-2244 or contact them via messenger on their Facebook page: https://www.facebook.com/Wellington-Police-Department-759508177392915/