On 5/7/2019 Joshua Stout was "Locked Up" in the Lorain County Jail.  Their name & detailed information pertaining to the case can be found below.  It should be noted that individuals are presumed innocent until proven guilty.  However, approximately 95% of these individuals will be found guilty of their crimes.  Most will be sentenced to serve time in the county jail, prison or released & placed on probation.
If you're interested in submitting an individual who is locked up for a heinous crime (or if you would like to submit more information on this individual or any other individual) please use Scumbagged.com's Article Submit Feature located here.   If you feel that the information published on this page is inaccurate, please contact us.  All information has been provided by the Lorain County Jail.  This information is served to inform and educate the public about those that are in their community.
In The News: Joshua was once wanted by the police stemming from Abduction, Domestic Violence and other charges.  You can read all about that article by clicking here and also by sorting through his lengthy criminal history and past mugshots below.
Past Mugshots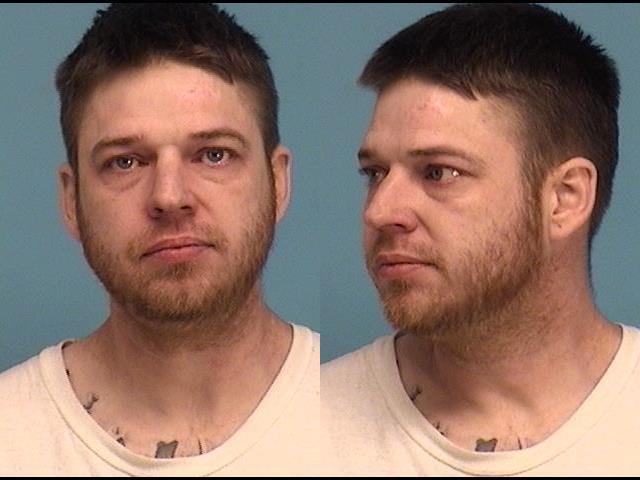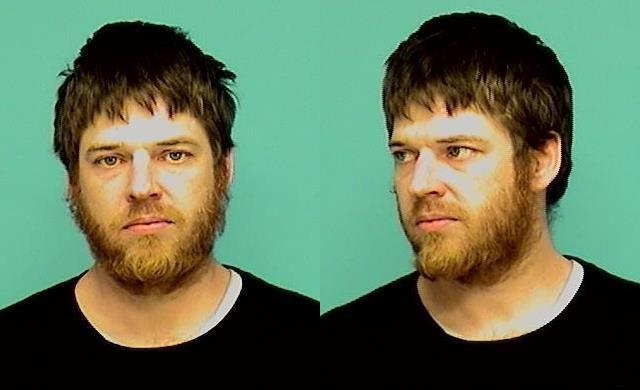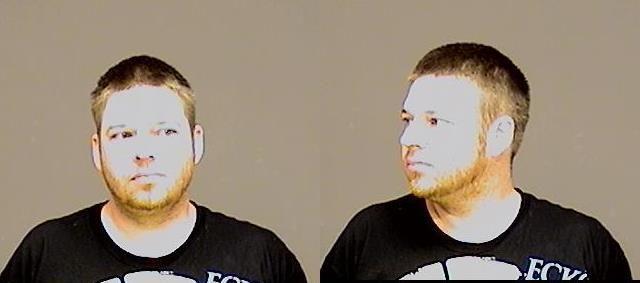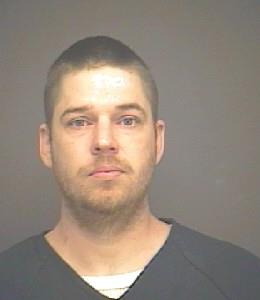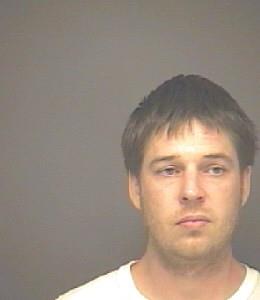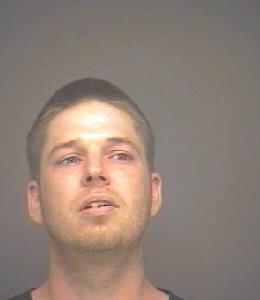 Inmate Detail – STOUT, JOSHUA A
Demographic Information
STOUT, JOSHUA A
114213
09/27/1982
36
Male
White
5′ 8″
165.0 lbs

ELYRIA, Ohio 44035
Booking History
 2019-00156164
5/7/2019 1:50 AM
Warrant
MEDIUM
Lorain County Jail
$2,500.00
$0.00
Lorain Police Department
| Bond Number | Bond Type | Bond Amount |
| --- | --- | --- |
| 2019-00005312 | 10% Cash Only | $2,500.00 |
| Charges | Court Date | Court | Court Room |
| --- | --- | --- | --- |
| 1 | 5/7/2019 1:00 PM | *Court | LMC |
| 2 | 5/15/2019 1:00 PM | *Court | LMC |
| Number | Charge Description | Offense Date | Docket Number | Sentence Date | Disposition | Disposition Date | Sentence Length | Crime Class | Arresting Agency | Attempt/Commit | Bond |
| --- | --- | --- | --- | --- | --- | --- | --- | --- | --- | --- | --- |
| 2 | Disturbing the peace | 5/7/2019 1:50 PM | 19CRB01730 | | | | | Minor Misdemeanor | | | 2019-00005312 |
| 1 | Acts in contempt of court | 5/7/2019 1:53 AM | 19CRB01730 | | | | | Bench Warrant | | | 2019-00005312 |
 2019-00154890
3/15/2019 1:30 AM
3/15/2019 12:28 PM
Warrant
$0.00
$0.00
Lorain County Sheriff's Office
| Bond Number | Bond Type | Bond Amount |
| --- | --- | --- |
| 2019-00003010 | None | $0.00 |
| Charges | Court Date | Court | Court Room |
| --- | --- | --- | --- |
| 1 | 3/15/2019 9:00 AM | *Court | |
| Number | Charge Description | Offense Date | Docket Number | Sentence Date | Disposition | Disposition Date | Sentence Length | Crime Class | Arresting Agency | Attempt/Commit | Bond |
| --- | --- | --- | --- | --- | --- | --- | --- | --- | --- | --- | --- |
| 2 | Acts in contempt of court | 3/15/2019 1:32 AM | 12JS36994 | | Court ordered release | 3/15/2019 | | Bench Warrant | | | 2019-00003010 |
| 1 | Acts in contempt of court | 3/15/2019 1:32 AM | 11JS32409 | | Court ordered release | 3/15/2019 | | Bench Warrant | | | 2019-00003010 |
 2017-00139174
5/11/2017 11:58 PM
6/9/2017 1:19 AM
Warrant
$0.00
$0.00
Lorain County Sheriff's Office
| Bond Number | Bond Type | Bond Amount |
| --- | --- | --- |
| 2017-00004545 | None | $0.00 |
| Charges | Court Date | Court | Court Room |
| --- | --- | --- | --- |
| 1 | 5/22/2017 9:00 AM | *Court | CP1 |
| 1 | 5/31/2017 9:00 AM | *Court | CP1 |
| Number | Charge Description | Offense Date | Docket Number | Sentence Date | Disposition | Disposition Date | Sentence Length | Crime Class | Arresting Agency | Attempt/Commit | Bond |
| --- | --- | --- | --- | --- | --- | --- | --- | --- | --- | --- | --- |
| 3 | Receiving Stolen Property | 5/30/2017 11:06 PM | 16CRB00336 | | Time Served | 6/12/2017 | 13 days | | Elyria Police Department, Elyria Police Department | | |
| 2 | Receiving Stolen Property | 5/30/2017 11:06 PM | 15CRB03250 | | Time Served | 6/4/2017 | 5 days | | Elyria Police Department | | |
| 1 | Contempt of Court | 5/12/2017 12:00 AM | 15CR091331 | | Shipped/Returned to ODRC | 6/9/2017 | | | | | 2017-00004545 |
 2016-00132953
8/4/2016 7:24 AM
9/12/2016 9:33 AM
New Arrest
$0.00
$0.00
Lorain County Sheriff's Office
| Bond Number | Bond Type | Bond Amount |
| --- | --- | --- |
| 2016-00001525 | None | $0.00 |
| 2016-00001579 | Court Ordered | $0.00 |
| Charges | Court Date | Court | Court Room |
| --- | --- | --- | --- |
| 2 | 8/5/2016 9:00 AM | *Court | OMC |
| 2 | 8/10/2016 1:00 PM | *Court | OMC |
| 2 | 8/15/2016 9:00 AM | *Court | CP1 |
| Number | Charge Description | Offense Date | Docket Number | Sentence Date | Disposition | Disposition Date | Sentence Length | Crime Class | Arresting Agency | Attempt/Commit | Bond |
| --- | --- | --- | --- | --- | --- | --- | --- | --- | --- | --- | --- |
| 3 | Theft – Pick Pocket | 8/5/2016 12:26 AM | 16CRA00586 | | Dismissed | 8/10/2016 | | | | | 2016-00001579 |
| 2 | Burglary | 8/5/2016 12:26 AM | 16CRA00586 | | Dismissed | 8/10/2016 | | | | | 2016-00001579 |
| 1 | Contempt of Court | 8/4/2016 7:31 AM | 15CR091331 | | Bond Posted | 9/12/2016 | | | | | 2016-00001525 |
 2016-00129431
3/2/2016 11:41 AM
3/24/2016 5:30 PM
Warrant
MINIMUM
$10,000.00
Elyria Police Department, Lorain County Sheriff's Office
| Bond Number | Bond Type | Bond Amount |
| --- | --- | --- |
| 2016-90261878 | None | $0.00 |
| 2016-90262131 | 10% Cash Only | $5,000.00 |
| 2016-90262180 | 10% Cash Only | $5,000.00 |
| Charges | Court Date | Court | Court Room |
| --- | --- | --- | --- |
| 1 | 3/7/2016 9:00 AM | *Court | 15CR091331 |
| 2 | 3/8/2016 9:00 AM | *Court | |
| 2 | 3/16/2016 9:00 AM | *Court | 15CRB03250 |
| 2 | 3/24/2016 1:00 PM | *Court | 15CRB03250 |
| Number | Charge Description | Offense Date | Docket Number | Sentence Date | Disposition | Disposition Date | Sentence Length | Crime Class | Arresting Agency | Attempt/Commit | Bond |
| --- | --- | --- | --- | --- | --- | --- | --- | --- | --- | --- | --- |
| 3 | Receiving Stolen Property | 3/8/2016 10:52 AM | 16CRB00336 | | | | | | Elyria Police Department | | 2016-90262180 |
| 2 | Receiving Stolen Property | 3/7/2016 1:31 PM | 15CRB03250 | | Bond Posted | 3/8/2016 | | | Elyria Police Department | | 2016-90262131 |
| 1 | Acts in contempt of court | 3/2/2016 11:41 AM | 15CR091331 | | Court ordered release | 3/7/2016 | | Bench Warrant | Lorain County Sheriff's Office | | 2016-90261878 |
 2015-00126719
10/26/2015 6:25 PM
11/9/2015 5:39 PM
New Arrest
MEDIUM
$5,000.00
Elyria Police Department, Lorain County Sheriff's Office
| Bond Number | Bond Type | Bond Amount |
| --- | --- | --- |
| 2015-90256203 | Cash/Surety | $0.00 |
| 2015-90256206 | 10% Cash Only | $5,000.00 |
| Charges | Court Date | Court | Court Room |
| --- | --- | --- | --- |
| 1 | 10/27/2015 9:00 AM | *Court | |
| 2 | 10/27/2015 9:00 AM | *Court | 15CRB02291 |
| 1 | 11/4/2015 1:00 PM | *Court | 15CRB03250 |
| 2 | 11/9/2015 1:00 PM | *Court | 15CRB02291 |
| 1 | 12/17/2015 1:00 PM | *Court | 15CRB03250 |
| Number | Charge Description | Offense Date | Docket Number | Sentence Date | Disposition | Disposition Date | Sentence Length | Crime Class | Arresting Agency | Attempt/Commit | Bond |
| --- | --- | --- | --- | --- | --- | --- | --- | --- | --- | --- | --- |
| 2 | Acts in contempt of court | 10/26/2015 8:00 PM | 15CRB02291 | | Court ordered release | 10/27/2015 | | Bench Warrant | Lorain County Sheriff's Office | | 2015-90256206 |
| 1 | Receiving Stolen Property | 10/26/2015 6:25 PM | 15CRB03250 | | Bond Posted | 10/27/2015 | | | Elyria Police Department | | 2015-90256203 |
 2015-00125584
9/3/2015 12:04 AM
9/3/2015 7:08 PM
Warrant
MINIMUM
Lorain County Sheriff's Office
| Bond Number | Bond Type | Bond Amount |
| --- | --- | --- |
| 2015-90253819 | None | $0.00 |
| Charges | Court Date | Court | Court Room |
| --- | --- | --- | --- |
| 1 | 9/3/2015 9:00 AM | *Court | 15CRB02291 |
| Number | Charge Description | Offense Date | Docket Number | Sentence Date | Disposition | Disposition Date | Sentence Length | Crime Class | Arresting Agency | Attempt/Commit | Bond |
| --- | --- | --- | --- | --- | --- | --- | --- | --- | --- | --- | --- |
| 1 | Theft-All Other | 9/3/2015 12:04 AM | 15CRB02291 | | Bond Posted | 9/3/2015 | | | Lorain County Sheriff's Office | | 2015-90253819 |
 2015-00121285
3/4/2015 12:02 AM
4/29/2015 6:25 PM
Warrant
MEDIUM
$5,000.00
Elyria Police Department, Lorain County Sheriff's Office
| Bond Number | Bond Type | Bond Amount |
| --- | --- | --- |
| 2015-90244651 | Cash/Surety | $5,000.00 |
| 2015-90244652 | None | $0.00 |
| 2015-90244653 | None | $0.00 |
| 2015-90244655 | Sentenced | $0.00 |
| 2015-90244656 | None | $0.00 |
| Charges | Court Date | Court | Court Room |
| --- | --- | --- | --- |
| 1 | 3/4/2015 9:00 AM | *Court | 14CRB03905 |
| 5 | 3/4/2015 9:00 AM | *Court | 11JS32406 |
| 2 | 3/5/2015 9:00 AM | *Court | 14CRA03913 |
| 3 | 3/12/2015 1:00 PM | *Court | 14CRA03913 |
| 1 | 4/23/2015 9:00 AM | *Court | 14CRB03905 |
| 2 | 4/27/2015 9:00 AM | *Court | 14CRA03913 |
| 1 | 5/18/2015 9:00 AM | *Court | 14CRB03905 |
| Number | Charge Description | Offense Date | Docket Number | Sentence Date | Disposition | Disposition Date | Sentence Length | Crime Class | Arresting Agency | Attempt/Commit | Bond |
| --- | --- | --- | --- | --- | --- | --- | --- | --- | --- | --- | --- |
| 5 | Failure to appear; issuance of warrant | 3/4/2015 12:02 AM | 11JS32406 | | Court ordered release | 3/4/2015 | | Unclassified Misdemeanor | Lorain County Sheriff's Office | | 2015-90244656 |
| 4 | Acts in contempt of court | 3/4/2015 12:02 AM | 14CRB00983 | | | | 20 days | Bench Warrant | Lorain County Sheriff's Office | | 2015-90244655 |
| 3 | Abduction restrain liberty | 3/4/2015 12:02 AM | 14CRA03913 | | Bond Posted | 3/12/2015 | | Felony 3 | Elyria Police Department | | 2015-90244653 |
| 2 | Theft-All Other | 3/4/2015 12:02 AM | 14CRA03913 | | Bond Posted | 4/27/2015 | | | | | 2015-90244652 |
| 1 | Domestic Violence | 3/4/2015 12:02 AM | 14CRB03905 | | Bond Posted | 3/4/2015 | | | | | 2015-90244651 |