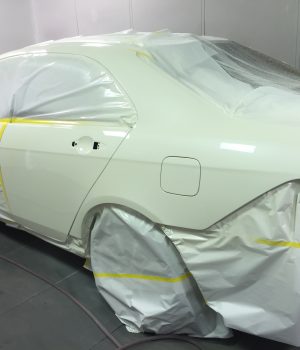 On 8/22/2019 an article titled "CARSTAR Owner Steals $14,000 Vehicle From Senior Citizen Woman With Possible Dementia (North Ridgeville, OH)".  In that article, Tom Kelly Jr. (the owners son) was exposed for a myriad of issues stemming from his personal wrongdoings that transpired while working at CARSTAR of North Ridgeville.   Some of those issues were related to insurance fraud, theft of the elderly, a stolen vehicle, misuse of North Ridgeville Department property (police cruiser) and so on.
In addition, the article shed light on allegations surrounding Tom Kelly Jr.'s potential involvement with an external auto body shop and made mention of the fact that Tom Kelly Jr. had been seen with large sums of cash as well as he himself mentioning large quantities of drugs.  The article touched base on the son, as an owner of the company, and whilst much of the aforementioned may prove to be true, Tom Kelly Jr. is in all actuality an employee of the company and not an owner.
After speaking with the true owner of the company at length, an official statement has been made by the owner, Tom Kelly Sr. & Scumbagged made the underlying determination to take down the article for the following reasons:
1.) The woman with dementia, doesn't have dementia:  Tom Kelly Sr., advised us that the woman was in all actuality in her 50's and that she has been a long time customer of CARSTAR.  Tom Kelly Jr., did in fact state that she was an older woman in her 80's and that she appeared to have a form of dementia, but after following up on the situation Tom Kelly Jr. stated that he was "trying to look cool".
2.)  The article had a major fact wrong:  Tom Kelly Jr., whom has personally listed himself as an owner of the North Ridgeville CARSTAR on his personal social networking accounts and proclaimed to be an owner of the company for years is in all actuality not true.  Tom Kelly Jr. is just an employee of the company as his father owns 100% of North Ridgeville CARSTAR.
3.)  A severe adverse affect to the company:  The company was faced with a serious potential loss of business.  A situation that could have put the company in a perilous position, one that could possibly force the company to lay off half of it's work force as a result of the loss of contracts and or insurance company referrals.  As a result of the aforementioned above, Scumbagged weighed the importance of the livelihoods of all involved and therefore, as a primary factor, we have decided to remove the original article.
4.)  The owner of the company has an impeccable reputation:  Tom Kelly Sr. built his company from the ground up and has taken care of North Ridgeville residents (and the surrounding area) since he first opened his doors.  He is committed to continuing his excalibur service and personally guarantees each customers satisfaction.  His assurances can be found in his official statement below.

CARSTAR Statement
The statement below serves as a notice to anyone whom has had issues with the company for any reason whatsoever.
"…please refer any and all complaints to me directly on my personal cellphone."
OWNER, TOM KELLY SR.:  "I, Tom Kelly Sr., am the sole owner of the North Ridgeville CARSTAR.  My son, Tom Jr., has no ownership in this company.  If there are any auto body repair issues that are unresolved or transpire as a result of Tom Jr.', please refer any and all complaints to me directly on my personal cellphone."
Sincerely,
Tom Kelly Sr.