In June of 2006, more than 60 members of federal, state & local law enforcement descended upon Kimberly Corrigan's home in Chardon, Ohio.  The operation took place during the course of a year and would essentially be dubbed as one of 'the largest meth raids' in Chardon history.  Today, Kimberly Corrigan is none other than Senator Tom Patton's girlfriend.
Tom Patton and Kimberly Corrigan have been seeing each other pretty consistently over the past decade.  Magically, when the raid occurred in 2006 on Kimberly's home, her husband, Ernest Corrigan, would be the only one to go to jail that day.  She miraculously walked away from the scene unscathed and without a single indictment, even though upon entrance into the home, a fully operational methamphetamine lab was discovered almost immediately.
At the time of the raid, Geauga County Sheriff Dan McClelland stated the following: "The meth lab was comprised of material scattered throughout the residence in plain view of family members and when agents arrived there was "a batch" of methamphetamine ready to be "cooked".
McClelland also went on to say that "there certainly could (should) be charges levied against Corrigan's wife".  Those charges never came.  Influence…
Fun Fact:  This wasn't the first time that a meth lab was discovered at the Corrigan residence, in fact it was the second time.
Geauga County Job and Family Services were contacted to examine the children's situation, yet, they somehow remained in the custody of Kimberly Corrigan.  Furthermore, Kimberly Corrigan was never charged with a single crime, while her husband on the other hand was carted off to a federal prison.  Being that she was entirely aware of the year long meth operation taking place within her home, how she managed to get away without a single charge was dumbfounding.  Power…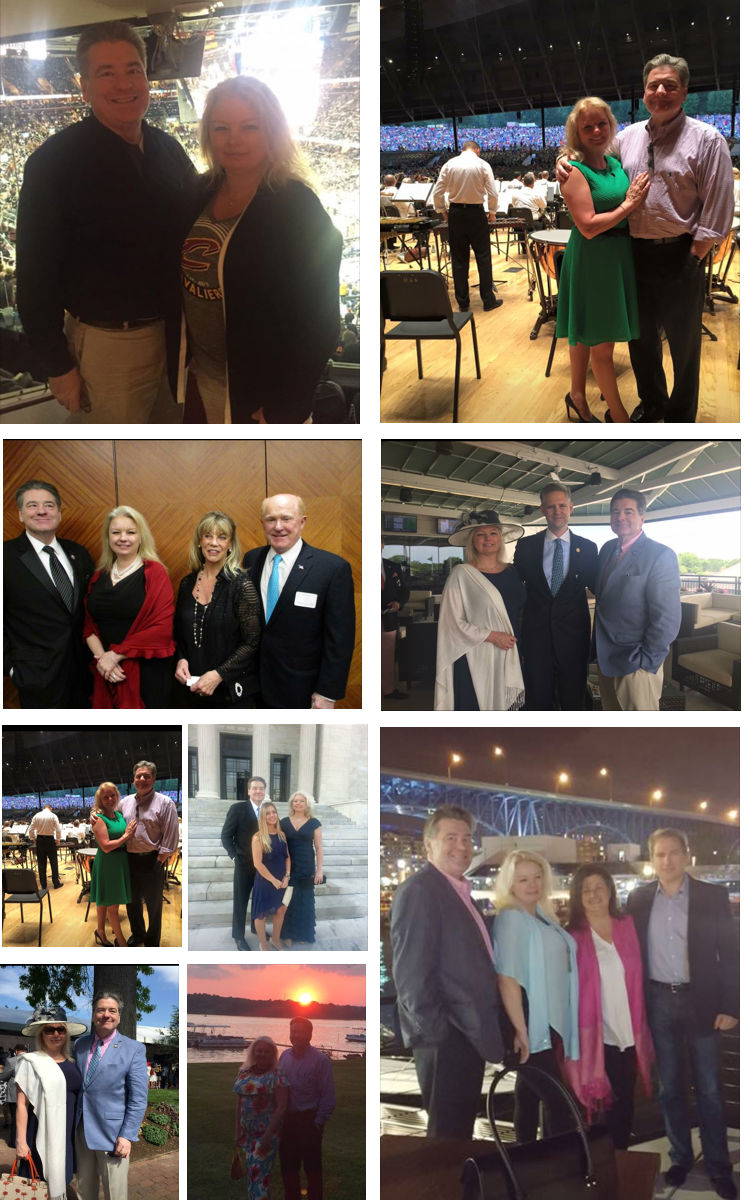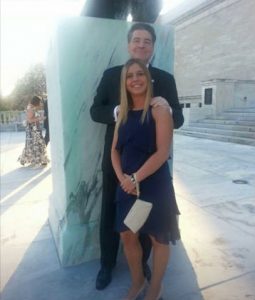 Missappropriation of Funds
Moving forward, State Representative Tom Patton allegedly allocated tax payer money & utilized funds through the Blue Coats of Columbus to care for Kimberly Corrigan in her moment of despair.  Mr. Patton, who is also a member of the group, had a son who passed away in the line of duty.  He also allegedly allowed Kimberly Corrigan's daughter, Kristine Corrigan, who at the time was a heroin addict, to drive his government vehicle and babysit children within his place of residence, without supervision.
Illegal Medical Board Practices
In 2013 the State Medical Board of Ohio had several cases where confidential complaints were made un-confidential.  Being on the States Medical Board, or being a signer of a confidential complaint, can be extremely profitable.  One that can't be verified, checked or traced.  Included amongst one of the signers was a neighbor of a male physician whom a woman physician complained about. Instead of her complaint remaining confidential as it should have, it was released to the male physician & the hospital involved.  This is against state law.
Essentially, a woman physician can raise a complaint about a fellow male physician and the complaint will then be released.  A male physician could then use his Medical Board associates to retaliate against someone that may have been sexually harassed, for example. Tom Patton was made aware of this ineffective and unlawful practice yet he never attempted to change it.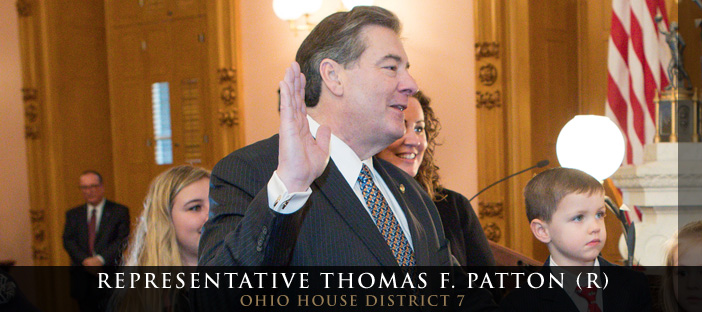 Condescending & Belittling
Then in 2016 while campaigning for his house seat, Tom Patton went on record and stated that his primary opponent shouldn't run against him – because she was a young mother.  He did so in a condescending and belittling manner referring to the woman as "gal" and "sweetie".
"Hey Sweetie, I just got 27 percent of the pie in just my district"
"The gal that's running against me is a 30-year-old, you know, mom, mother of two infants," said Patton, a 62-year-old Republican from Strongsville, Ohio.  "And I don't know if anybody explained to her we've got to spend three nights a week in Columbus. So, how does that work out for you? I waited until I was 48 and my kids were raised, and at least adults, before we took the opportunity to try." Patton referred to her as a "young gal" and, while talking about his role in bringing additional school funding to his area, said, "I want to tell her, 'Hey Sweetie, I just got 27 percent of the pie in just my district, which is nine times what should have been done.'"
   Listen: to Tom Patton making these statements below on WERE 1490 AM (1/18/2016)
LISTEN TO THE 00:46 AUDIO BELOW: 
Tom Patton is now running for Congress.  This is a man who has consistently paraded a documented meth dealing wife around to various galas and social gatherings.   The same Tom Patton, who allegedly used tax payer money to protect said girlfriend/ex-meth dealers wife and also allowed the heroin addicted daughter of his girlfriend to drive government vehicles and babysit children, all the while using condescending and belittling tones toward female opponents…
HAWK Says:  What in the fuck is going on in the 7th District of Ohio?  Senator Tom Patton more than likely has people padding his pockets for various endeavors and favors – just a little digging would surely turn up something.  From the looks of things he hasn't bothered to get involved very much with any of the real hard working people that reside in his district.  Apparently he's been too busy living "the life" as a playboy with an ex-meth dealing girlfriend on his shoulder, manipulating those around him and paying tribute to those with power (and money) (just look at all the galas and wonderful places he frequents).   Instead of doing things for the people that matter, Tom Patton is doing the most for the people that don't or shouldn't matter.  What a fucking degenerate scumbag!
Readers Note:  The only way that Kim Corrigan didn't wind up in Federal prison her damn self is fairly simple.  She was extremely well connected.  Ahem… Tom Patton.  So here's an example of how our justice system works folks… If someone purchases a cell phone from another individual and that phone turns out to be stolen, the buyer receives a "receiving stolen property" charge – even if they didn't know they were purchasing a stolen product.  Anyone, anywhere in this country who resides within a residence for more than a year and has a meth lab operation in plain sight would result in criminal charges of SOME kind and the immediate removal of the children from both parents custody.  Power and influence is truly an amazing tool that can be wielded in this country.
SCUMBAGGED Tip:  Hey Tom if you're reading this, stop using hard working tax paying dollars to benefit yourself and those around you directly.  Utilizing vehicles, cash and key interest membership groups to protect and defend someone – not very Ohioan.  Being condescending towards female opponents – not very "representable".  You're fortunate to be a Senator and now you're running for Congress?  No thanks.  Maybe Ohio will choose some other "gal" over you this time around, sweetie.
Resources:
http://www.news-herald.com/article/HR/20060603/NEWS/306039982
https://articles.cleveland.com/open/index.ssf/2016/01/ohio_sen_tom_patton_suggests_opponent_shouldnt_run_because_shes_a_young_mother.amp
http://awfradio.com/todays-show-1-18-16/
http://www.ohiohouse.gov/thomas-f-patton
http://www.ripoffreport.com/reports/state-senator-tom-patton/columbus-ohio-43215-6117/state-senator-tom-patton-state-medical-board-of-ohio-no-review-of-medical-board-cases-dism-1015593