Hey Scumbagged, this Backpage escort goes by the name of Mia.  Mia is from Northern Columbus, Ohio, and she offers an absolutely terrifying experience.  I contacted her through Backpage.com yesterday (8/22/2017) and scheduled a rendezvous at her place for 9pm.
When I talked to her on the phone, she sounded like a sweetheart and I was looking forward to meeting her.  All I wanted was to have a conversation with a beautiful young lady.  I've used Backpage.com in the past just for this purpose and without any issues. I legitimately enjoy the company of a naked woman simply talking to me, nothing more.
When I pulled into the parking lot of her hotel, which was the Holiday Inn, I immediately had a really bad feeling deep in my gut. So, I decided to take a quick look around the parking lot and having not noticed anything out of the ordinary, I parked my car.  Mia had asked me to call her when I was a minute away, but instead, I called her 5 minutes after I had already arrived and simply waited for another car to pull into the parking lot.  She asked what I was driving and I told her it was the blue Chrysler that I was watching pull in.  She told me that she saw me and then gave me her room number.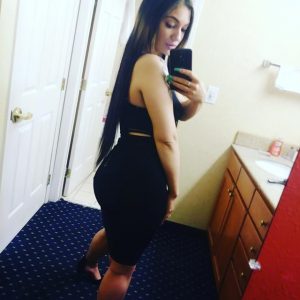 HAWK Says:  A lot of planning and preparation went into this visit.  Pretty smart if you ask me.  Driving around, checking vehicles, giving a vehicle description other than your own, simply brilliant.  It almost sounds like something the cops would do…  
I got out of my vehicle and decided to take the stairs, instead of the elevator, to her room, which was on the 3rd floor.  I got off on the 4th floor by accident, not paying attention & nervous, when I had another weird feeling.  I shook it off and took the stairs back down to the 3rd floor.
By the time I got to her floor, I happened to glance out the front facing window & could see the owner of the Chrysler making his way into the Holiday Inn.  Coincidentally enough, he was a man in his mid 40's, just like myself.  When I was making my way towards her room, a man in plain clothes had entered the room adjacent to hers.  I didn't think much of it, except that he had came from the "Vending & Ice" area and that he had no ice, no pop, absolutely nothing in his hands.  Then another man came out of the same vending room as the other guy and he too had nothing in his hands…
"…move on it, he's in the lobby now".
I was getting pretty nervous at this point in time, the most recent man to leave the vending room was walking towards me rather quickly, like he was in a rush and looking at me a little too long for comfort.  As I passed him, I could hear the other guy telling him to "get a move on it, he's in the lobby right now".
A Columbus Prostitution Sting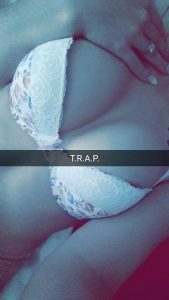 Fun Fact:  Police officers have been known to arrest individuals on the spot, for simply pulling into a parking lot or sending a single text message.  They've also been known to do some very unethical and perhaps illegal things, once you've finished reading this article you should take your time to read one on a Vice Detective out of Cleveland: https://scumbagged.com/2017/07/22/vicious-vice-john-graves/
I hightailed it back down the stairs and into my car, deleted my messages (even though I hadn't said anything incriminating) and began pulling out… What I saw as I was leaving, scared the living shit out of me.  An unmarked white van pulled up to the rear door of the Holiday Inn and out came none other than the driver of the Chrysler.  He was handcuffed, looked like he was crying and kept saying something over and over again.  I imagine it went something along the lines of: "You've got the wrong guy, you've got the wrong guy".
This was by far, the most terrifying Backpage experience of my entire life and I just felt compelled to share it.  As a result of what happened, I've decided to not use the service anymore and I wonder what the hell happened to the guy that they arrested.  I also wonder what would have happened to me if I decided to go to the bitches room…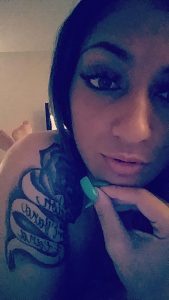 SCUMBAGGED Tip:  It's illegal to pay someone for sexual favors.  It's also illegal to receive a massage outside of a licensed massage parlor.  Discussing anything sexual over the phone in exchange for money is also illegal.  There is no such thing as police entrapment when someone is already engaging in illegal behavior, so a cop can by law ask you anything he wants.  However, provided that you didn't discuss anything illegal and decided to enter a hotel, take a seat in a chair and ask for a non-sexual, no-touching fully-nude conversation or dance, there would be nothing illegal about that.  So, perhaps think about that the next time that you decide to see someone on Backpage…  That is, if you dare use the service ever again.  Which we're sure you will.
References:
http://columbus.backpage.com/WomenSeekMen/north-sweet-and-petite-the-hottest-ex0tic-treat-spoil-yourself-and-call-me/46255743
http://columbus.backpage.com/WomenSeekMen/ready-now-call-me/47339843