Catelynne Sagges aka Catie Fawn originally of Elyria, Ohio, was present in the Oberlin courthouse today.  She was brought by way of the Lorain County Sheriff, shackled, toothless and in shambles to face her victim.  Her victim being a disabled and deaf elderly man that she befriended and ultimately betrayed.
Catie Fawn has a horrendous record that stems from extensive drug use.  She's a daily crack cocaine and heroin user.  To support her habit she frequently posts ads on backpage & craigslist.  In the past 5 years alone she's been tried and convicted of no less than 20 unique counts of theft and various drug related offenses.  Mrs. Fawn manages to evade any considerable jail time in most of her cases, she effectively does this by snitching on local drug dealers, pimps & even her own friends.
On 7/28/2017 Catie Fawn, having burned all of her bridges, desperately needed money and a place to stay.  She knew of a kind older man who had been known to help the homeless and less fortunate in the Lorain County area, and so Catie reached out to the man.  She came up with an elaborate excuse and befriended the man who would wind up providing her with shelter for the night.  Later that night when the deaf and disabled elderly man slept, Catie seized her opportunity and stole all of his money and any personal belongings that held monetary value.
Through the manipulation of the courts, Mrs. Fawn has been afforded the opportunity to wreak havoc upon the general population, time and time again. What happened in this case is a prime example of failing policies that pertain to shortened sentences for informants and snitches.
Fun Fact:  This isn't our first article on Catie Fawn.  Once you've finished reading this one, you can see the previous article with even more details here:  https://scumbagged.com/2017/07/31/catie-somethings-seriously-wrong-fawn-elyria-ohio/
Scumbagged.com received a video and photograph from the court proceeding that was held in Oberlin today.  That video depicts Judge Januzzi addressing the disabled man in court for public record noting that a translator would be required.
SEE THE VIDEO BELOW:
She was booked into the Lorain County Jail on the 28th of July for this offense and was ordered to serve 45 days in jail at that time.  The outcome of her sentencing today is still unknown. Below is a complete list of all the charges that Catie Fawn has faced while being booked into just the Lorain County Jail (there's many other jurisdictions where she has additional charges).
Catie Fawn is also featured on The Top 50 Rat Scumbags of Lorain County where she is currently ranked #3 overall.  You can view the entire list of The Top 50 here: https://scumbagged.com/2017/07/25/top-50-rat-scumbags-lorain-county/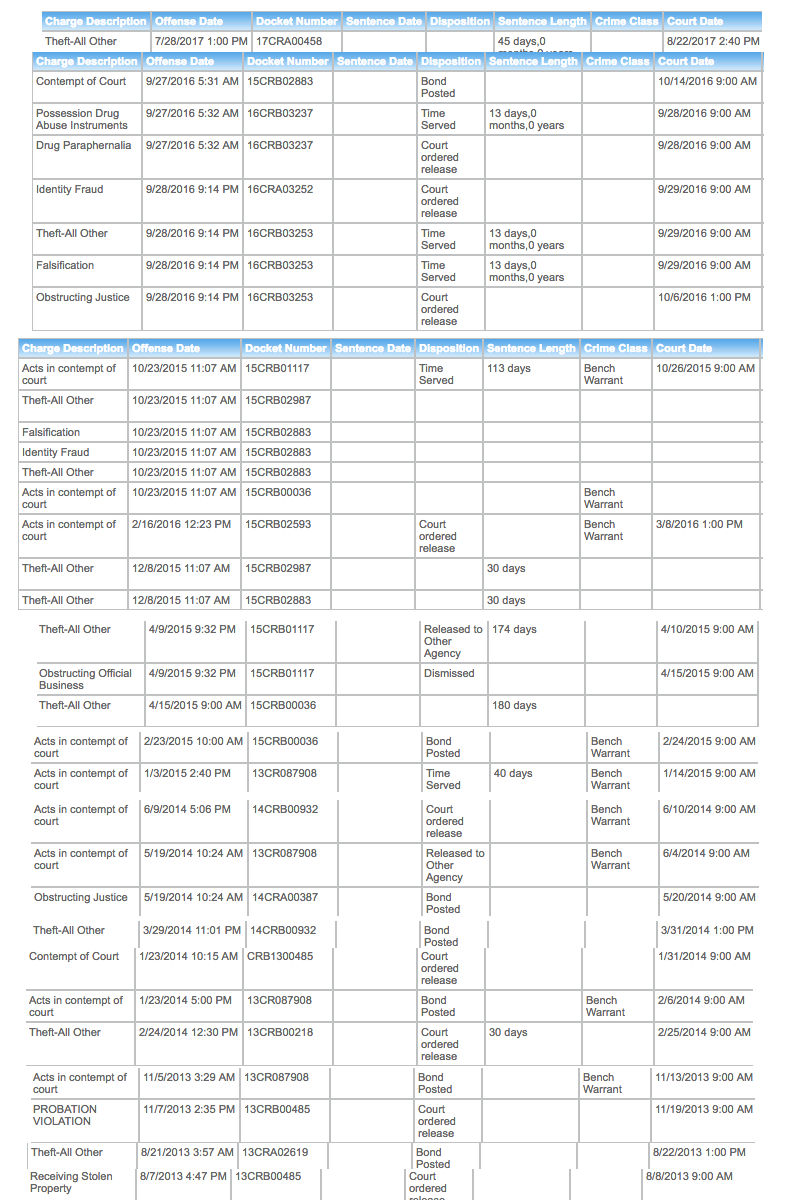 Scumbagged.com spoke with the sister of the disabled man who was at court today and she shared with us how she felt about what her brother had to go through.
"When my brother was asleep she stole everything he owned."
"It's a horrible thing what this girl does, my brother receives a very limited income and she befriended him in the worst way.  We aren't rich people, I'm not rich, my brother certainly isn't rich, but he allowed her to stay at his home when she needed somewhere to stay.  When my brother fell asleep, she stole everything of value that he had and we haven't recovered a single thing."
She also went on to say "She's a heroin addicted whore, what she did is horrible, that's why we showed up to court today because she needs to hear from my brother and see what she has done to him."
COBRA Says:  Catie Fawn has been booked numerous times and with each passing mugshot she just gets worse and worse.  This girl is a tornado ripping through the homes and families of Lorain County, Ohio.  She needs to seek immediate counseling and should be committed to keep everyone safe.  She doesn't own up to her own crimes and is now resorting to stealing from disabled individuals who lend helping hands in our communities.  What a fucking scumbag!
Catie Fawn Booking Photos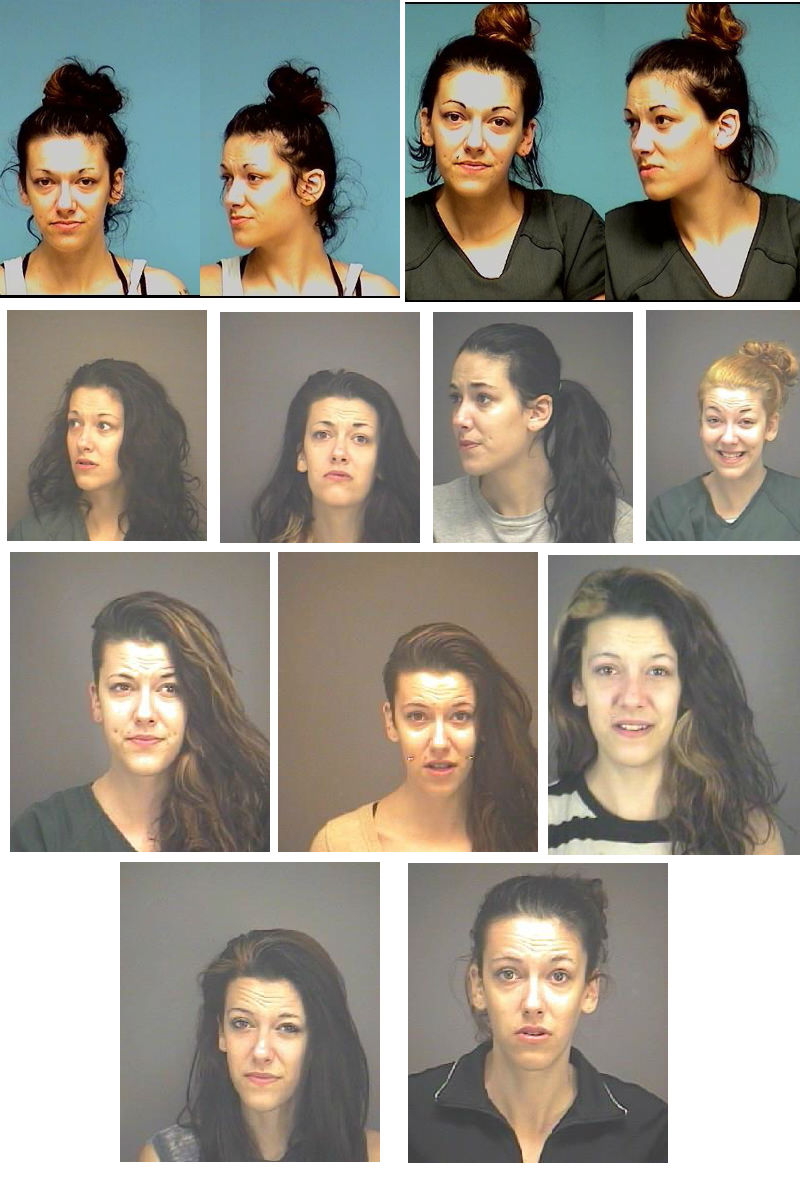 SCUMBAGGED Tip:  Stay the hell away from this girl.  She'll be back on the streets soon and you could be next!  The crimes she's been convicted of and those that are shown here on this page are only the tip of what lies underneath.  This is a serious warning, if you contact her through Backpage, or come across her at any point in time, stay away, stay far far away.