Jim Irwin is a man of many talents.  He's been both a pastor and an associate pastor, he was a director for a charity group and the chairman for the salvation army in Marshall County, Indiana.  However, Jim Irwin isn't entirely as he appears, in fact, he's pretty much the exact opposite.  Mr. Irwin has a dark, sick & sadistic side, one that included drugs, adultery, manipulation, misappropriating funds and prostitution.
On August 23rd, 2017, while relaxing at his Plymouth, Indiana, home with his wife Sue, Pastor Jim Irwin's home was swarmed by local sheriffs deputies and he was taken into custody.
His arrest stemmed from a female friend of the pastor who had been recently arrested.  Initially the woman had sought help through one of the churches charities for her drug addiction, when, instead of helping her, Mr. Irwin decided to proposition her for sex.  He also provided her with drugs and purchased numerous hotel rooms.  As a result he was charged with Promoting Prostitution, 2 count of Patronizing a Prostitute, Dealing a Schedule Substance and Dealing in a Substance Represented of a controlled Substance.
A Little History On Pastor Irwin
Between 1966 & 1970 he attended Ball State University where he acquired his bachelors degree in Business Management & Marketing.  He eventually would wind up using this knowledge down the road to successfully perpetuate himself into a position of power within the churches, local charities and communities of Plymouth & South Bend, Indiana.
In June of 2002 he became the Pastor of the Lake Trinity Methodist Church in Plymouth.  He remained a pastor there until 2011, when JIm and his wife began attending a different church.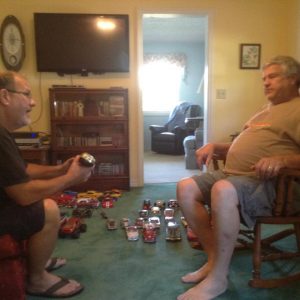 In October of 2004 he was named the Chairman of the Marshall County Salvation Army Service Extension where his duty was to oversee the fundraising and distribution of funds that were acquired in the county.  Not anymore….
In July of 2011 he became the associate Pastor of the Maple Grove United Methodist Church. The head Pastor of that church being none other than his wife, Reverend Sue Irwin.  Pastor job is bye bye too...
From January 2012 until present time Jim Irwin was the Director of Care & Share of Marshall County which is a non-profit organization dedicated to helping those with emergency needs. Care & Share would refer people to agencies and programs that best suited individuals unique situations. Such as drug addictions for example. Adios to your primary method of manipulation.
Jim Irwin married at a young age and had 3 children with his lovely wife, Vickie Hendricks Irwin.  Their marriage however didn't last that long as Vickie Hendricks Irwin divorced Jim  2 decades ago citing marital issues regarding his "inability to keep it in his pants."  Again in December of 2002 Mr. Irwin remarried, this time to a fellow church goer by the name of Sue Irwin.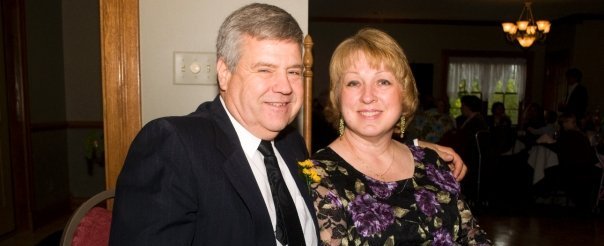 The Prostitution Sting Operation
The sting operation(s) stemmed from a single woman being caught performing incall's to local area johns who would arrive to her hotel room via backpage.com.  When the police arrested her for charges related to prostitution, they discovered that her room was under Mr. Irwin's name.  Upon questioning, the prostitute informed the police that the pastor had approached her, provided her with monetary (and other) alternatives to support her drug habit in exchange for sexual favors.
On 8/3/2017 the prostitute (informant A) went on record and stated that she asked Pastor Irwin "what do I have to do to get a room?" to which he responded "just lay there in front of me naked." 
On 8/9/2017 Mr. Irwin decided to dabble in a little bit of heroin and gave his lady of the night (informant B) $50 to purchase the narcotic.  The $50 from Irwin was then given to an undercover officer for a controlled substance. He said "That's your $50, it's not mine, you're buying, I know nothing about it."
On 8/17/2017 the pastor was at it again, with another girl (informant C), this time one who was promising sexual favors down the road for the prescription pill Percocet.  She was given "two white oval pills later identified as a schedule II narcotic drug as a payment for a sexual act to occur the following week."
COBRA Says:  Mr. Irwin seamlessly inserted himself into a variety of positions, positions that allowed him to use his manipulation and control effectively.  He was the director of a charity that was directly responsible for the rehabilitation efforts of hundreds of individuals making avid attempts at sobriety.  Men and women of all ages would come directly to Jim and the church in search of support and assistance in their times of need, and what did he do in return?  He betrayed them, he acted like a fucking scumbag.
Jim Irwin was released on $60,000 bond Thursday afternoon, he is presumed innocent until proven guilty.
SCUMBAGGED Tip:  Hey Pastor, you're in the wrong profession to be doing these sorta things.  You shouldn't pretend to be a godly man when you're clearly leading people astray.  That's the worst part of all this.  You truly need to repent for your sins and hopefully comprehend the potential damage that you did not only to those that came directly to you for help, but to their families and to their loved ones.
Resources:
https://www.facebook.com/sue.irwin.547
https://www.facebook.com/pastorjim58
http://www.wndu.com/content/news/Local-pastor-arrested-in-connection-with-prostitution-441554863.html
https://www.linkedin.com/in/pastor-james-irwin-1672abb
http://www.careandsharemc.org/
https://www.facebook.com/Care-and-Share-of-Marshall-County-164392596920456/