Update 09/6/2017: New developments regarding the Harbor Light facility flooding again and misconduct regarding staff: The Harbor Light Saga – New Footage
The horror taking place at the Harbor Light halfway house continues.  The facility, which is located at 1710 Prospect Ave in downtown Cleveland, Ohio, has officially entered full crisis mode.  The events that are transpiring within the building cannot even be compared to some third world country facilities.  Recent reports conclude that administrators are attempting to coverup the activities by sequestering information, threatening to remove cellphones and withhold information from loved ones of the deceased.  All of which is a sour attempt to prevent any of the activities and decrepit living conditions taking place from getting out.
In the past 90 days there have been an extremely high number of overdoses and related deaths, with one occurring in just the past 7 days.  Residents at the facility state that "there is almost an ambulance that arrives to the halfway hosue every single day".  The amount of drugs and corruption taking place within the facility is an indicator of a total fundamental breakdown of the ability to apply safeguards and policy properly, culminated with a serious neglect that spans the course of more than a decade.
The goal of a halfway house is to treat individuals with addictions, keep them off the streets, help them find employment and get them back on the right path.  This applies to individuals whom are released from prison and back into society and for some who are seeking drug treatment.  However, as you will see, Harbor Light is clearly not conducive towards anyones sobriety or reintegration back into society.  This facility, when put into comparison with other halfway houses in the area, is more run down and has one of the highest death rates in the entire state.
Harbor Light Bathroom In Shambles
The video above shows the bathroom within the Harbor Light halfway house, with visible holes in the ceiling and water leaking profusely from the light fixtures.  Interestingly enough, the halfway house is currently being audited and is undergoing an active inspection.  More than likely, they will manage to pass this inspection again and things will continue just as they have been.
A pattern has emerged and one that can be seen happening all across the country.  There is an inherent need to retain contracts, to keep government grants and funds flowing – at any cost.  Simply put, money is taking precedent over human lives in this industry and it's imploding before our very eyes at the Harbor Light facility in Cleveland.
Harbor Light Ambulance Treating Clients
Outside of the facility, the scene which you just witnessed in the video above occurs on almost a daily basis.  It appears that the vast majority of administrators and staff have become dulled to the every day occurrences at the facility.  This can be the only explanation for the highest levels of decay at a state level.   Instead of focusing on the clients, workers are more in tune with collecting their paychecks and going on with their lives.  What's happening is simply business as usual.  This is not okay…
COBRA Says:  Where's the Fed's?  Harbor Light urges you to come on down and see 8th wonder of the world for yourselves, discover where all of the ADAMHS funds are disappearing to, as well as the $20+ million in the yearly budget.  It's raining from the ceiling, people are dropping like flies and the only thing that's thriving at the facility is the cock roaches that are terrorizing the clients that 'oh so badly' need someone to just give them a fighting chance. 
Unfortunately so many institutions across the country are taking advantage of a never ending supply of income.  This is money that flows in virtually no matter what.  This is due to the extensive needs placed on these types of centers as a result of the heroin epidemic, money is now more plentiful than ever (the U.S. Government is expected to ramp up spending even further in 2018).  Sadly if things are allowed to continue as they are, the people aren't going to get better, they are going to get worse and more deaths will surely come.
The Family of Jerry McCloud
Jerry McCloud was the most recent unfortunate casualty of the Harbor Light Horror and his family had the following to share on his behalf.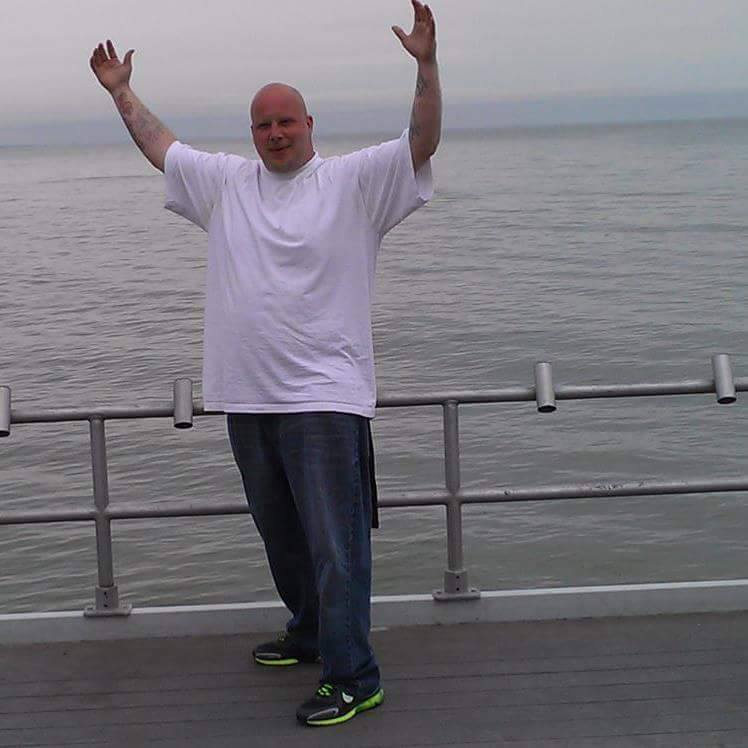 "Jerry was loved dearly by both of his parents and family. He is someone that no one will ever forget. His mother Deborah described him as a healthy, loving-happy young man that truly enjoyed life. Both his mother and father agreed that he was there for punishment and treatment. The system failed him and he lost his life because of it. Jerry's death has been labeled as an overdose, Jerry's brother, Billy McCloud, would like to state that Jerry was not an addict. It is unfair and not right to portray him as something he is not.
Funeral Service Fundraiser:  https://www.gofundme.com/rip-jerry-mccloud
Jerry has left behind a loving family. Jerry's niece, Ariana, loved Jerry dearly. And would like this unfortunate situation thoroughly investigated. We need answers, we deserve them. Jerry would never jeopardize his life, he doesn't deserve any of this. At 11:53 PM Saturday night, he mentioned that someone had stolen his shoes, he addressed this to an employee at Harbor Light and was told that he had to wait until Monday to do anything. At 12:01 AM, he talked about some of the residents in the facility making a drink called "Foxy". Which is a drink with Coffee, Kool-Aid and Jolly Ranchers. The last time Jerry was heard from was at 12:46 AM, Sunday. He was supposed to be picked up at 8 AM Sunday morning for a meeting, but Jerry never called to be picked up. At around 5:49 PM Sunday, we were informed that Jerry had died.

Our deepest condolences and heart felt sympathy is sent to the McCloud family.  Nobody should have to endure what you're family has gone through, especially regarding the reluctancy of the facility to communicate the events that transpired regarding Jerry's untimely death.
SCUMBAGGED Tip:  The individuals in charge of this facility should all be fired.  Someone needs to be brought in to spend money on the facility for starters.  Then a review of the management needs to be put in place, followed by extensive security measures to better safeguard the clients.  In addition, proper training and work ethic needs to be coordinated throughout all employees at this facility.  There needs to be a joined effort from both the community and those directly involved with the facility to make things better and to make changes happen that achieve results.  Until that happens, more deaths will occur and the facility will continue to breed the despair that it is "pretending" to correct.
References:  
The Harbor Light Nightmare – Death, Despair & Dilapidation (Cleveland, Ohio)