The opinions and views of the nations law enforcement is as wide, vast and ever changing as the weather is in the State of Ohio.    Many citizens show respect and pride for their communities police officers, after all these are the people that keep them safe, that protect their homes while they are sleeping or on vacation and help apprehend wanted and dangerous criminals in an effort to safeguard them from future violence or crime.  Some, on the other hand, view the police in a negative way, as over bearing or using excessive force in too many circumstances and simply relegating themselves to dirty tactics while on the job.  These viewpoints are all valid, but this article will now add another to the mix, especially for the residents of Columbus, Ohio.
The Columbus Police have heavily engaged in the solicitation of prostitution.  Some have done so in their squad cars, during duty, while on break & at local area motels.  This is not a standalone event where one officer was discovered attempting to pander sex in a sting, but so much so in fact that in the past two years alone more than ten officers have been implemented in individual cases attempting to (or successfully) paying for sex.
Fun Fact:  All officers listed in this article are still in active duty or will be returned to active duty as per their predecessors.  In addition they all received paid leave and or were relegated to desk work while maintaining their same pay rate.

Police Officer Jeffrey Conrad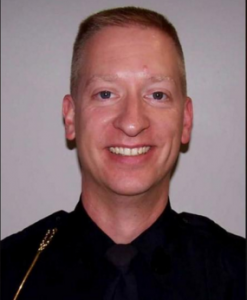 In January of 2018, Lieutenant Jeffrey Conrad of Columbus, Ohio, was charged with soliciting a prostitute. Officer Conrad arranged to meet with a Backpage.com prostitute and arrived at the Varsity Inn on Olentangy River Rd. Once he arrived he paid the undercover officer $40 for sex.
Immediate Result:  Received preferential treatment.  Police Chief was called in when it was discovered he was an officer.  Instead of being arrested, he received a misdemeanor citation and was placed on paid leave pending an investigation.  Will plead not-guilty at court.
Likely Outcome:  Will attend "John School" for first time offenders with no records and receive his job back on the force (probably not as the Lieutenant) and the situation will be swept under the rug.

Police Officer Randy Mayhew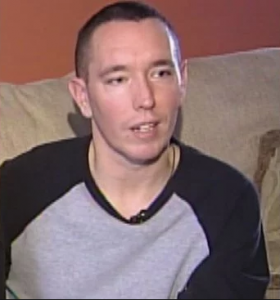 From 2015-2017 Officer Randy Mayhew had numerous sexual encounters where he paid known prostitutes for sex.  In one instance he picked up a prostitute while on duty, driving her to a vacant lot and having sex with her in the back of his squad car.
Ending Result:  Was sentenced on December 5th 2017 to two years probation, 30 hours of community service and fined $150. He was also sentenced to serve 90 days in jail – but the judge suspended his sentence. He's also still on the force (while serving his probation).
Note of Interest:  When asked if there were concerns about Mayhew keeping his job after his plea deal, Columbus City Attorney's Office spokeswoman Lara Baker-Morrish said the following… "He's attending John School for that reason".

Police Officer Bobby G. Schoolcraft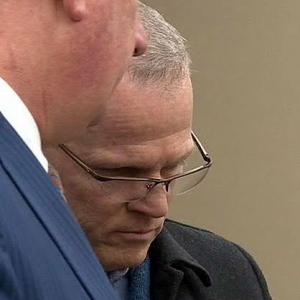 In February of 2016 Columbus Officer Bobby G. Schoolcraft plead no contest to paying $40 for sex with a local area prostitute, it was not part of a local area sting, but rather a woman who had come forward while in jail and ratted out the officer.
Ending Result:  Found guilty of one count prostitution and one count solicitation & was ordered to complete "John School".
Note of Interest:  Bobby G. Schoolcraft also shot an unarmed man in 2013 and the city was paid $237,000 to the man in 2016.  James Barber was grabbing forks away from his friend who was threatening to kill himself inside of a messy hotel room when Officer Schoolcraft shot him in his arm.  Officer Schoolcraft thought it was a knife.  No knife was ever found.

Three Columbus Police Officers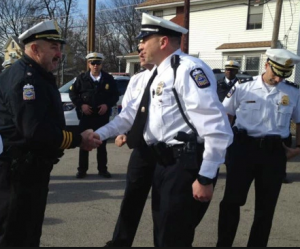 On January 8th 2016 three Columbus Police Officers were placed on paid administrative leave because they were under criminal investigation for soliciting prostitutes.
Ending Result:  The case vanished into thin air and the names of the officers were never released to the general public.
Note of Interest:  A double standard applies to those in law enforcement.  For them it's innocent until proven guilty, for society it's guilty until proven innocent…

The Bottom Line:  More Columbus Officers have also been placed on paid leave during the past two years.  Some of which occurred during Tri-County Prostitution Stings that were setup by Mike DeWine.  This is clearly not an isolated incident surrounding the city of Columbus, but has roots all over the country.  In recent studies it was estimated that upwards of 80% of all men will pay for sex in their lifetime.
Prostitution is legal in the United States of America only in the state of Nevada where there are currently 21 brothels where "johns" can legally pay for sex.  The issue surrounding prostitution entirely revolves around a thing we like to call values and morals.  These values and morals once upon a time prohibited gay marriage, abortion, gambling, prostitution and even the consumption of alcohol (ie; the prohibition era).  However, at the end of the day these old fashioned values and morals eroded, gay marriage was accepted, abortions became the next hottest thing, gambling was eventually spread throughout the country and alcohol was once again legalized.
The reality is that this is a never ending battle, one that cannot be won, one that actually does more harm than good.  Prostitution as it stands is unmonitored, and as such, money flows into the hands of the unknown, minors and slaves are hidden in secret motels and forced to perform sex acts and diseases are heavily prominent.  The government needs to take a true assessment of this situation with todays mindset and understand that not only could legalizing prostitution reduce human trafficking and the spread of disease, but that it could also generate billions of dollars in much needed additional tax revenue and legally employ millions in the country.
COBRA SAYS:  The life of being a cop truly is remarkable.  They give out vouchers to all their friends and family so they get free passes on speeding tickets and other traffic violations when they pull out their cards.  They get caught getting their dicks sucked in the morning by a local area prostitute, then go on paid leave in the afternoon and come back to work in the evening, after they finish their "John School" classes.  Then they wrap it all up with an evening beat busting girls walking the track, putting them in jail and taking down their numbers for later on down the road whenever they want another early morning wood or hump day special for $40.  Fucking scumbags…
SCUMBAGGED TIP:  Asking for a fully nude dance with no touching isn't illegal….  If she doesn't take off ALL of her clothes, then you should just leave.  Or try booking a flight to Vegas and head on over to the Bunny Ranch where it's perfectly legal.  Flights are relatively cheap to Sin City 😀
REFERENCES: