Tommie Richardson aka Red is a serial woman beater who lives in Elyria and Lorain, Ohio.  For the better part of the past decade Richardson has been abusing women all over the Lorain County area.  He's punched his girlfriends in the face, he's dragged them through parking lots by their hair, he's stolen their money, he's prohibited them from leaving the premises, he's strangled them and verbally assaulted them.  This is his moment of fame…
On December 19th, 2017, Tommie was recorded on camera by the Subway located on West River Rd., in Elyria.  His ex-girlfriend was at work when Mr. Richardson viciously attacked her.  He approached her and pretended that he was going to give her a hug, but instead he violently punched her in the face.  This wasn't the first time that Tatyana Washington had been abused by Mr. Richardson.  In fact, she had been dealing with persistent abuse during the course of their year long relationship.  She had also witnessed him abusing other women during that same time span.
On January 23, 2017 Mr. Richardson was at the Econolodge in Elyria, Ohio.  While at this hotel he was busy dealing drugs and attempting to jump into a new trade, prostitution.  However, his get rich quick scheme quickly came to an end.  Mr. Richardson didn't have the brains or the know-how to properly facilitate his prostitution endeavor, so he simply befriended a known prostitute and began giving her drugs.  He then paid for her motel room, pretended that the two would get into a relationship together and suggested that the girl should give him all of her money.
The girl then began working and turning tricks out of the Econo Lodge (which is now known as the Knights Inn.) for Mr. Richardson over a two day period.  On the third day Mr. Richardson burst into the motel room with his girlfriend at the time and exclaimed "where's my money bitch, I want my fucking money".  The prostitute, a 22 year old girl, had already given him $600 over the two day period and had no more money to give.  Mr. Richardson became enraged and grabbed the girl by her hair, violently dragging her outside and threw her to the pavement.  He then ran back into the motel and proceeded to throw the girls belongings at her while she lay on the ground.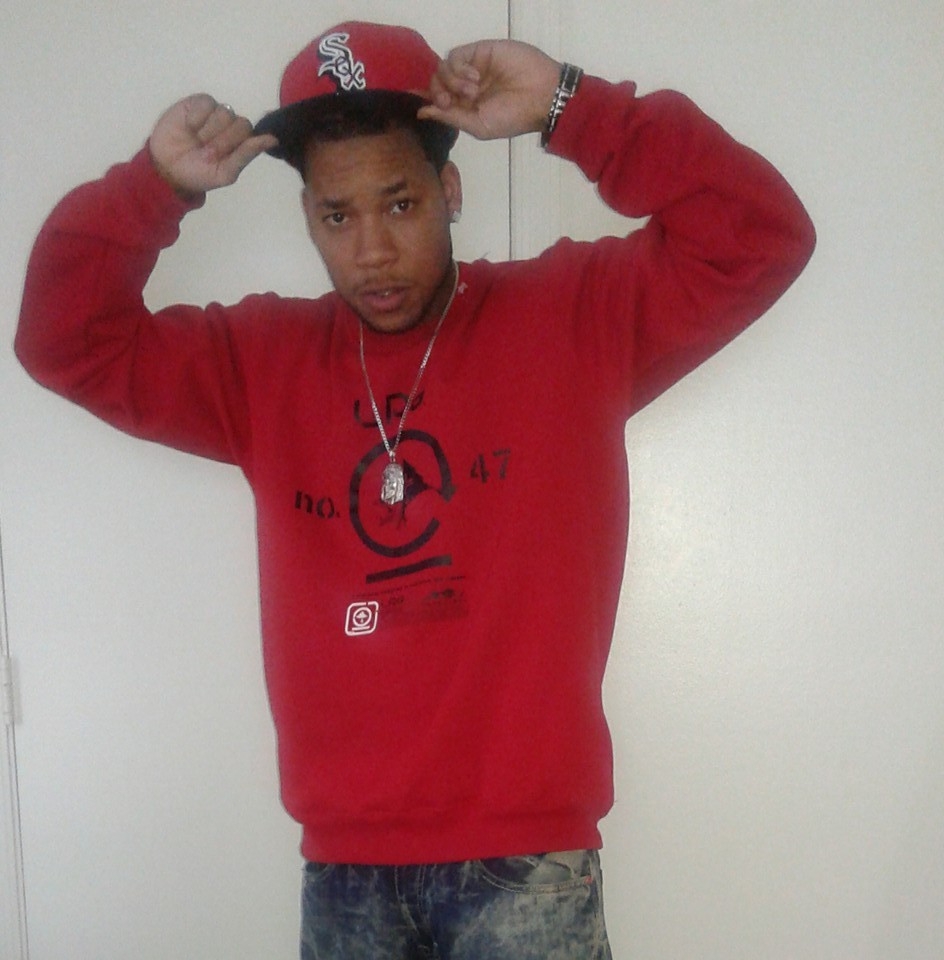 Fun Fact:  As a result of the atrocities listed in this article, Tommie Richardson now sits in the Lorain County Jail, surely awaiting another prison term.
The girlfriend attempted to console the prostitute and felt bad for what her boyfriend had done to her.  Unfortunately, she had to leave to go to work and couldn't stay to help the girl.  Tommie Richardson then left the motel room and drove his girlfriend, Tatyana to work.  While he was gone, the prostitute gathered her things and went back into the motel room and began making arrangements to leave.  She didn't have the opportunity to do so when approximately 20 minutes later, Richardson returned to the motel and pulled out his handgun, holding it to the girls head, pretending that he was going to pull the trigger and asked her if "she was ready to die".  Richardson then left and went to an adjacent room at the Econo Lodge and held the handgun to another girl's head as well.  That girl had been trying to bring the prostitute something to eat and he didn't want her coming to his room.
After about 6 hours Richardson had picked up his girlfriend from work and brought her back to the Econo Lodge and then left for his weekly appointment with his parole officer.  While he was gone, the Elyria police sprung into action and busted down the door to his room.  Upon entry they discovered Mr. Richardson's girlfriend and the prostitute in the motel room.  The cops began asking the girls where the gun was and informed them of the fact that they had Richardson detained for questioning.  When searching the room they discovered a handgun in a shoe belonging to Richardson.  As a result, he was subsequently charged with possession of cocaine, weapons under disability (having a gun while being a convicted felon), receiving stolen property, paraphernalia and remanded to the Lorain County Jail.
COBRA Says:  What a piece of work…  Some of his friends & family actually condone this type of behavior.  People out there really think it's cool or fun or the right thing to do to beat on a women.  It's no wonder that this guy has been to prison and jail so many times, this is a way of life for him and some of his friends/family.  Fucking scumbag…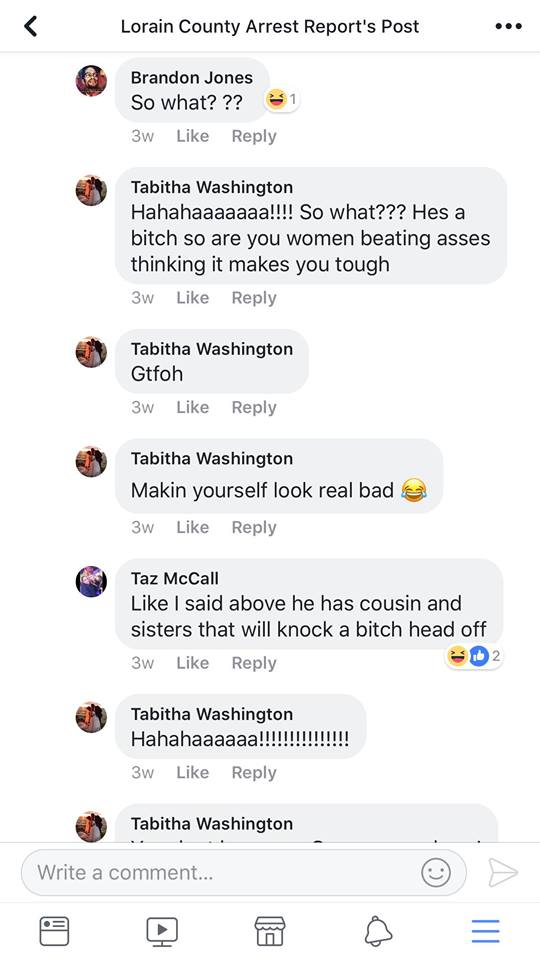 The Many Faces Of Tommie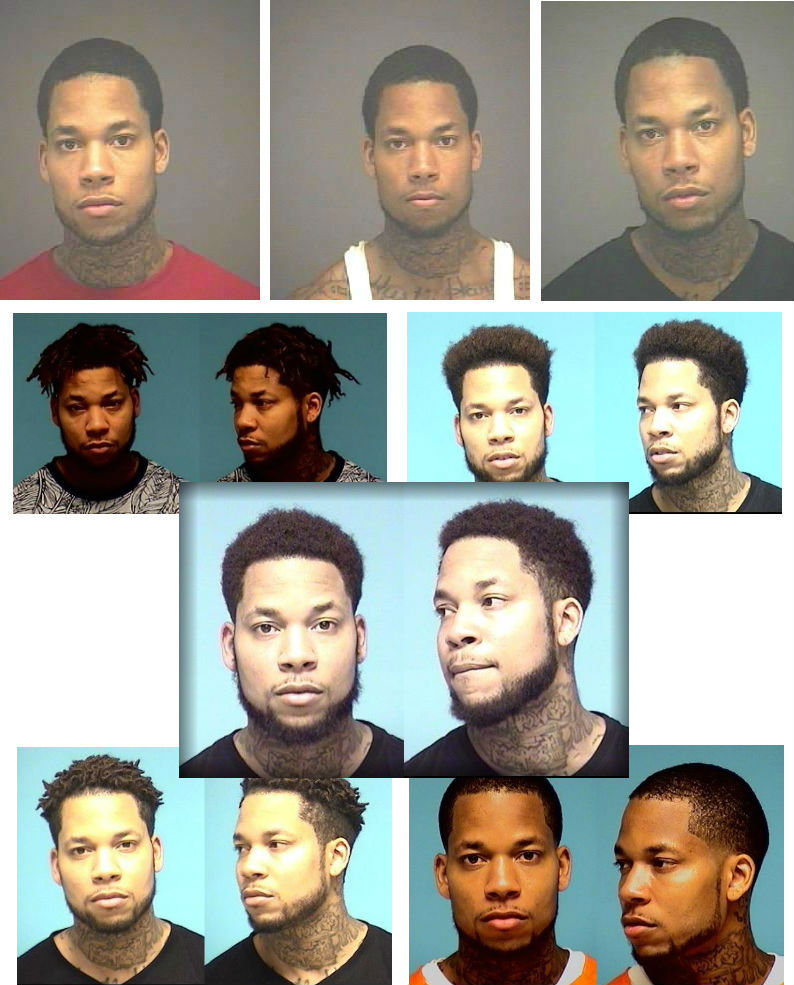 On July 25th, 2009, he was charged with Assault and Theft against a girlfriend at the time.  The girlfriend never pursued the case further out of fear and threats issued by Tommie Richardson if she showed up.  The case was dismissed.
On August 5th, 2009, he was charged with Felonious Assault and a host of additional charges related to a vicious attack on Chelsea Stubbs.  He was sentenced to prison in this matter for the duration of 3 years.
Mr. Richardson had a total of 3 assaults in 2009 as well as Obstruction of Official Business, Possession of Criminal Tools and Possession of Marijuana. In 2014 he was charged with Domestic Violence on a girlfriend and Unlawful Restraint.  In 2016 he was booked for Criminal Mischief, Possession of Marijuana.  In 2017, multiple assaults again, all of which were against women.
Tommie's FB:  https://www.facebook.com/profile.php?id=100004142778999

The Bottom Line:   Someone who repeatedly places their hands on women cannot be trusted around them, plain and simple.  Just like sex offenders and arsonists are marked for public knowledge in the community, so should this individual, he's dangerous.  Mr. Richardson has a serious mental deficiency, one that should see him on some form of medication to help deal with his uncontrollable outbursts and longer and lengthier prison terms because the shorter ones just haven't gotten through to him.
SCUMBAGGED Tip:  Tommie Richardson should be barred from engaging with any individuals of the opposite sex.  He has demonstrated throughout his life that he doesn't have any restraint or control for anything, especially when it comes to dealing with matters with women.  He's also been mentioned and submitted for reporting the mothers of his children, but out of request (due to fear) they have been censored from this article.