Brian Lanckiewicz, the owner of Columbia Fence, located in Columbia Station, Ohio, has been exposed for decades old sexual harassment practices.   Mr. Lanckiewicz deployed manipulation tactics and abused his position of power as the owner of his own company.  He did so by coercing and coaxing an 18 year old girl who thought she was simply just getting a job from him.  During her orientation process he had her perform sexual acts on him in exchange for money.
In 2011 Mr. Lanckiewicz placed a phone call to a young woman whom he had known for almost 5 years and asked her if she would like a job.  He knew her through another individual who he employed at the time and she was friends with the man's daughter.   The position entailed remedial secretary work, cleaning up the shop and office and watching after Brian's dogs, two or three german shepherds at the time.
The new hire met with Mr. Lanckiewicz at Columbia Fence in the evening, where he began showing her around the shop and explaining the various duties of her job.  He began talking to her very freely about his friends and his business and that's when the conversation turned sexual.  He asked the young woman "if she could show him her boobs" and offered to pay her money to do so.  The new worker, was extremely nervous, until Mr. Lanckiewicz assured her that it was okay and she had nothing to worry about.  She had never done anything like this before and Mr. Lanckiewicz again assured her that it was okay, that he would pay her and she would have a great job working for him.  The girl caved into his request and ultimately showed him her boobs.  Immediately, he gave her $50.  Brian Lanckiewicz then offered her an additional $200 if she gave him a hand-job.  The new worker abided and gave him a hand-job.  She was hired at Columbia Fence effective immediately.
COBRA Says:  Talk about the balls on this guy.  What kind of a mofo lures a young girl to a place of work late at night with the prospects of working only to throw cash at her and make her do sexual favors and then ultimately hire her as a result of her "performance".  What a Scumbag…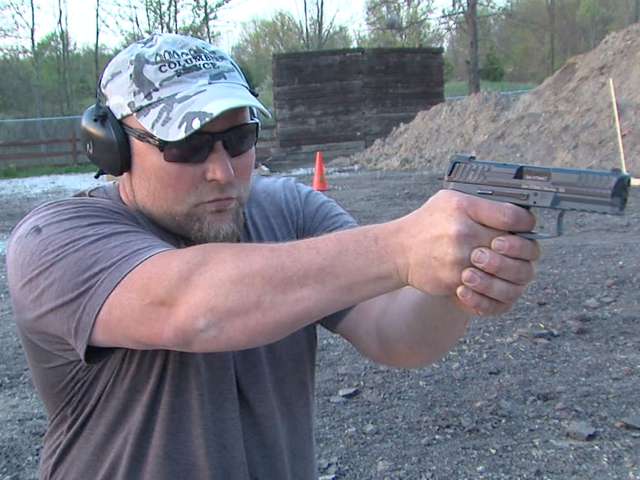 Once the girl left and went home she began feeling dismayed and confused about what she had done.  Ultimately she needed the money and was scared to refuse the job.  Against her own inner voice, she showed up to work the following day.  She continued, for approximately a year and a half working at Columbia Fence.  During which time Mr. Lanckiewicz would continue to pay her for hand-jobs and occasional blow-jobs on a 2-3x per week basis.
Fun Fact:  He would take the girl to dinner every night, he would take her shopping, buy her new clothes, bought her two diamond necklaces, the first costing $600 and the second costing $1,200.  He also gave her his Hummer H3 to drive around for an entire month.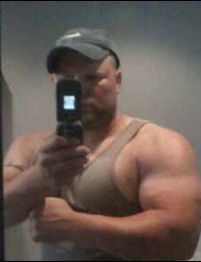 He would also give her money on the side.  One time giving her $300 to pay for 2 cellphones, one for her and her friend.  He would let her drive to his work to pick up money in return for favors promised later.  He would take her to get all dolled up and then take her to Barbarino's, where his ex-girlfriend was the bartender and use her in an attempt to make her jealous.
It should be noted that during the year and half that this inappropriate relationship ensued.  Mr. Lanckiewicz had gotten into a relationship again with his ex-girlfriend Aaron.  One time, making a statement that "it's not cheating if it's just a hand-job or a blow-job".

New User Submission
The below paragraph was submitted on March 17th, 2018, and allegedly details the same type of sexual exploitation taking place by Columbia Fence owner Brian Lanckiewicz.
In addition, this girl wasn't the only one that Mr. Lanckiewicz paid for sexual favors.  Also in 2011/2012 there was another girl who was the daughter of one of his employee's.  Mr. Lanckiewicz employed (or still employ's) a man by the name of Jack Siebert who has a daughter named Katie.  Mr. Lackiewicz befriended the entire family and also proceeded down the same course as he did with this woman.  The only difference was he didn't directly offer her a job and instead used the opportunity he had with his employee to get to know the family better and on a more direct basis.  Where he then began paying his employee's daughter (who was also 18 at the time) for sexual favors.
Not So Fun Fact:  Mr. Lanckiewicz has also been known to hire felons and drug addicts.  At least one daily crack cocaine smoker who is also a documented women abuser (with multiple Domestic Violences) & a felony stemming from drug possession's or the attempt to possess drugs.  

Aside from his sexual innuendo's, Mr. Lanckiewicz is clearly someone who uses his money to get what he wants.  Years prior, he aggravated his neighbors with a mini-dirt bike mecca.  One that could be featured on the back end of his property, with dirt bike ramps arranged near an elaborate pond.  The neighbors would fret with sounds of the exhaust blaring from the bikes flying off the ramps he had designed.
As if that wasn't bad enough, in April of 2017 he was featured on the news for his residential gun range.  His neighbors, we're extremely distraught over the fact of guns being shot in the neighborhood.  Dick Heidecker, a trustee for Olmsted Township, went on record stating the following:  "As a public nuisance. I don't like to hear gun shots at 20 after 10:00 at night," Read that full story here:  http://www.cleveland19.com/story/22276869/columbia-townsip-gun-range-drama
Not So Fun Fact:  Mr. Lanckiewicz was also robbed on a dark night in 2012 for $20,000 cash from a safe box that was in his Hummer, this event taking place by yet ANOTHER girl that he also used to pay for sexual favors.  
When it was all said and done, the young girl who was sexually harassed, used & abused by Mr. Lanckiewicz became banned from Columbia Fence.  The girl had become pregnant and asked for time off from work, during which time Mr. Lanckiewicz's girlfriend Aaron had had enough.   The girls job was terminated and along with it her much needed income to support herself and her new child.  As a result of Mr. Lanckiewicz's devious and deceptive ways the girl then turned to a life of drugs & prostitution, after being lured into a system in which money would be returned for sexual favors.  Tssk tssk…

The Bottom Line:  Brian has a habit of dating gold digging individuals.  Perhaps this stems from his eagerness to spend his hard earned money.  Whether or not he still engages in this type of behavior doesn't condone the acts and methods in which he utilized his position as the owner of Columbia Fence to ultimately destroy, degrade and manipulate his employee.
SCUMBAGGED Tip:  Any individual that has had this type of experience has approximately a 180 day window to file Sexual Harassment suits against their employer's or employee's.  This type of behavior shouldn't be condoned or shrugged off lightly.  Individuals who hold positions of power and contain wealth can easily sway and manipulate young women into doing things that they would otherwise never do – therefore putting them on a negative path for the unforeseeable future.