Ken Mills, the Cuyahoga County Regional Director of Corrections, has been exposed for cronyism, contract-steering & abuse of power.  An investigation that was launched by both external and internal parties discovered that Mr. Mills had secretly opened the doors for discussion with NaphCare (a private for profit medical care company) in 2017.  This investigation also led to the discovery that Mr. Mills provided the company with jail data and had entered NaphCare into the C.C.J's medical system as a vendor, all of which was done without council knowledge or approval.  Once word got out about his attempted cronyism & contract-steering, he had his secretary, Lauryn, remove NaphCare from the system in an effort to conceal his tracks.   Not so fast…
Donna Kaleal, who is the head of the Fiscal Department for the Cuyahoga County Sheriff's Office, first stumbled across the NaphCare entry in the system on 9/19/2017.  Upon discovery, she immediately contacted Mr. Mills and inquired as to the addition of NaphCare.  Mr. Mills explained to the coordinator what was happening and stated the following: "I have already informed Metro Health of our health care change, we will be using NaphCare moving forward".   This was a lie…
On 5/22/2018 during a Public Safety & Justice Affairs Committee meeting he was hammered for his deliberate hand in sabotaging the county budget for medical services provided by Metro Health for inmates residing at the Cuyahoga County Jail and Bedford.  As a result of his refusal to provide Metro Health with their required budget, both Cuyahoga County Jail and Bedford have been severely understaffed with nurses and doctors (going on more than a year for C.C.J).  This action was a direct stonewalling attempt to oust Metro Health, fire the nurses and replace them with NaphCare.  On 5/25/2018 Ken Mills retaliated against Gary Brack, Metro Health's Interim Nursing Director, for exposing him during the Public Safety & Justice Affairs Committee hearing.
The video below highlights key segments where Ken Mills is questioned, accused and exposed for his deliberate and intentional systematic failures at the Cuyahoga County Jail.  
WATCH THE 14 MINUTE VIDEO BELOW:
In the hour and 14 minute council hearing, Mr. Mills was berated time and time again for the failures that he himself directly set into motion.  Failures that have resulted in extremely poor medical services for inmates residing at the county jail.  At one point Michael J. Gallagher of District 5 stated "After what we've all just experienced right now, and honestly, legally, I think the county is fully on notice in a public hearing, that we are mission critical and that the hiring of medical staff at the county jail, at bedford but we have problems. How anybody in this county can go out and sell that to a community in cuyahoga county to come bring your folks here and pay us money – their besides themselves crazy. We need to clean this up." Mr. Mills attempted to remove himself from the equation time and time again.  When asked questions, he would turn around looking for someone else that he could throw the blame on.  When in reality there was nobody else to blame other than himself.
Fun Fact:  Ken Mills promised Bedford Heights Mayor, Fletcher Beger, that there would not be direct releases from Bedford Heights which would cost the county hundreds of thousands in transport costs..  According to Donna Kaleal, Ken Mills has already blown the transport budget for the year.
In addition to his illegal contract-steering, for profit, kickback scheme – his actions, along with Warden Ivey's, have persistently and intentionally hampered security & safety measures at the Cuyahoga County Jail.  Since his hiring in 2014, Mr. Mills has created division from within the CCJ amongst officers, repeatedly ignored serious health concerns, code violations and safety protocols – all of which have been raised by both Correction Officers, inmates and his fellow colleagues. 
"Everything is denied and people who stand up are blacklisted."
Anonymous Cuyahoga County Correction Officer Statement:  "People file complaints, workers file grievances and inmates file grievances but problems still remain.  Everything is denied and people who stand up are blacklisted.  The leadership there needs to go."
Anonymous Correction Officer Statement:  "Staffing issues, safety concerns and improper treatment of inmates.  County corruption is still going on and appointed non elected officials get great money for failing at their jobs.  When are people going to be held accountable instead of the workers, the inmates and the tax payers?  The jail is point blank unsafe."  
Anonymous Correction Officer Statement:   "Mills made comments he could train a monkey to do our (officers) jobs….  He also called Marcus Harris and I quote here a "fucking faggot"."

Abuse of Power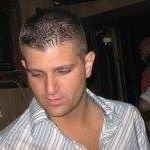 On Friday 5/25/2018, Gary Brack, Metro Health's Interim Director was escorted out of his workplace, the Cuyahoga County Jail, in a retaliatory move made by Ken Mills.  The statements that Mr. Brack made against Mr. Mills were undoubtedly the cause of him being fired just 3 days later.
Gary Brack was very open regarding his relationship with Ken Mills during the session stating that the relationship is "very tumultous (with Ken Mills), the Metro Health staff which runs medical health operations for the jail.  We have a great relationship with Sheriff Pinkley, with the Chief, Ken Mills is kind of the obstructionist in this whole process."  He also stated that "We want to take good care of the inmates, that what our role is, we can't do that if we don't have the necessary security staff to provide us with that." "There's a lot of a paper trail here of a lot of these conversations and I feel that some things that have been said aren't truthful today." and went on to add that "Director Mills does control the security budget, but there's also this kind of this managed authority over heath services that kind of happens a lot and we have a good relationship with the sheriff and we have an ok with the sheriff and then there's these kind of roadblocks that come up, and it's very hard for metro health to deal with those when they come up."
The final straw for Mr. Mills was, perhaps, the following:
"The level of disrespect I see in these meetings by Ken Mills to the sheriff, the eye rolling, the body language, the body movements. I've never in my professional career have witnessed that it is a total disrespect for the sheriff's position within the corrections center." – Gary Brack

Question & Answer
Scumbagged reached out to Gary Brack – his statements can be found below.
How did they go about firing you?  "They called in to Metro and told me Budish had a meeting with Dr. Butrous and the county demanded that I be removed.  In the meantime, Metro wants me to train my replacement from the main hospital and said that I could stay on if there is a position open at main.  Metro legal told me if i decide to apply for another open position I will still face discipline as I have "embarrassed the executive publicly.  The Sheriff, Chief, County, Council, no one has reached out to me.."
When asked if he planned to purse legal action against the County for his presumed firing?  "I do plan to seek legal action.  The county spokesperson is also quoted as saying I'm not trust worthy and thats why they demanded I be removed.  I've been a nurse for 20 years…. I teach part time at Tri-C and have an excellent reputation…. I'm certified in correctional healthcare as well.  There was no reason for me being fired."

The Ken Mills Legacy
HAWK Says:   For those who are unaware, the hierarchy at the jail starts from the top with Clifford Pinkney, the Sheriff, followed by Ken Mills, the Director and then the Warden, Eric Ivey.  All three have had questionable exposes featured on Scumbagged in the past, and Ken Mills is smack dab in the middle of it all (literally).  Enjoy the past in chronological order…
The Third World Country – Cuyahoga County Jail (Cleveland, Ohio)
Cuyahoga County Jail Discrimination: Employee Rights Violated (Cleveland, Ohio)
Cuyahoga County Jail C.O. Harassment & Violation of HIPAA Law (Cleveland, Ohio)
Cuyahoga County Jail Imploding: Internal Documents Leaked (Cleveland, Ohio)
Sheriff Clifford Pinkney Exposed: Racism, Favoritism & Overtime (Cleveland, Ohio)
Warden Eric Ivey Exposed: Allegations Of Assaults On Inmates (Cleveland, Ohio)
Cuyahoga County Jail – Bed Bugs In The Medical Dispensary Unit (Cleveland, Ohio)

The Bottom Line:  When you have an entire outfit of individuals who are corrupt, it only leads to more corruption.  Ken Mills has been exposed time and time again, along with Warden Ivey, for his deliberate attempts to destroy the safety and security of correction officers and inmates at the Cuyahoga County Jail.  At the end of the day the Federal Bureau of Investigation needs to make an intervention.  For the simple truths that are never discussed and are being withheld from the bulk of our articles, but will be ran next, are the vast amount of deaths transpiring within the county jail.  The CCJ conceals the fact that there have been upwards of 10 deaths in the past 365 days alone, from suicides, to overdoses and lack of health care (heart attacks during red zone).   If people are permitted to parish due to others simply not "caring", then the system has failed.  Cuyahoga County Jail is the definition of failure.  When you're own staff members, correction officers and even the medical board are fighting against every fiber of your operation, there is something wrong.
SCUMBAGGED Tip:  Don't break the law, don't go to Cuyahoga, plain and simple folks.  The county has had bed bugs, is severely understaffed with correction officers, severely under staffed with medical, air ducts haven't been cleaned, food is tampered and old, trays are mildewy, reports of black mold, excessive lockdown via red-zone, drugs, crime and corruption are rampant.  You very well might catch a case and a death sentence at the same time.  You've been warned…