ACES CLOSED 1/3/2019:  Aces Bar & Grille Permanently Closed: How to Lose a Prominent Business in 365 Days
Lucky Bezak, an ex-owner of the Aces Bar & Grille in North Ridgeville who was ousted from the establishment back in September of 2017 due to an article that exposed him for using the business as a front is officially back in the news.  Mr. Bezak is now in the process of filing for bankruptcy, is facing eviction, entangled in a drawn out divorce, has trashed his home and reportedly hired a hitman.
Once upon a time Mr. Bezak had it all.  He was an aspiring chef, someone who took pride in his talents and developed them, fine tuned them and churned them into a blossoming career that ultimately lead to investments, such as his Aces Bar & Grille venture.  He got married, had kids, raised a family, everything had fallen into place…  However, it was all short lived as Mr. Bezak couldn't contain himself and began taking advantage of the women he hired, ran underground gambling operations out of the restaurant and lived a risky and lavish lifestyle that eventually lead to his own demise.
Since his forced departure from Aces, Lucky has been a chef at the Red Tail Golf Club in Avon Lake and has also been seen Chauffeuring individuals around for a limo company.  He also maintained a home residence in a home that he rented for the better part of 10 years in Avon Lake.  The address to this property where he has resided was 4308 S Fall Lake Dr.  His monthly rent was $2,000.00 and he was always timely in his payments, that was up until about 7 months ago when he stopped paying his monthly rent entirely…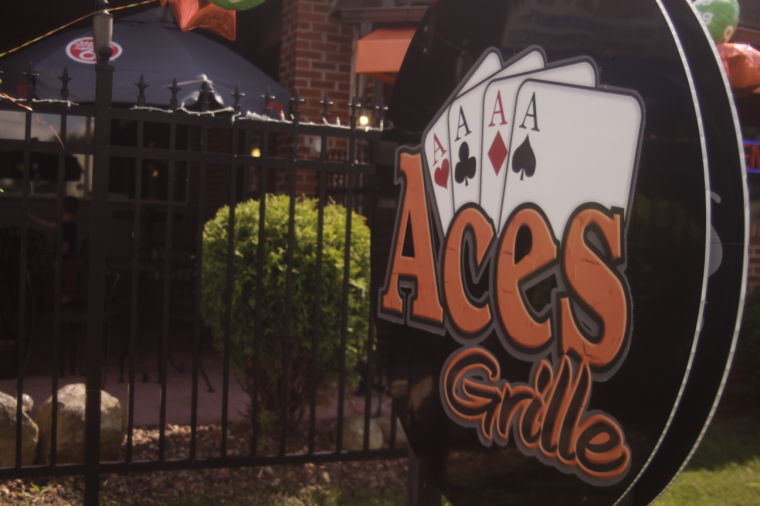 COBRA Says:  Mr. Bezak has a big mouth, maybe if his mouth stayed closed and he didn't threaten the wrong people, intimidate the wrong people, unfairly treat the wrong people, maybe, just maybe, he wouldn't be in the position he is in today.  
In an effort to stay the eviction from his rental property, Lucky filed Bankruptcy through the Federal Courts in Downtown Cleveland Ohio.  The numerous attempts to get a stay or a postponement of his eviction have been denied according to the Avon Lake court docket (Case# CVG 1800308).  His final hearing is scheduled for October 15th, 2018.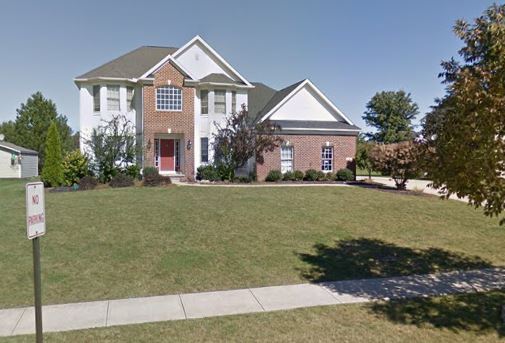 As if failing to pay his rent for more than 6 months isn't bad enough, Mr. Bezak also trashed the property.  Leaving behind an unmaintained yard, filthy bathroom and living areas, all of which were documented by the properties owner.  Those pictures of the filth and damage done can be found below and show a filthy bathroom, a bedroom left behind with filth, a garage packed with junk and the exterior of the garage untrimmed and lacking much needed landscaping.
Readers Note:  Some of his financial woes could have come from a divorce that he had went through with his wife – who was allegedly cheating and having an affair on him at the time.  What a nightmare…
Mr. Bezak is also tied up in Elyria Common Pleas courts with his ongoing divorce proceedings.  One that was initiated by his wife, who allegedly was having an affair on him and then once the original story broke seized the opportunity to file divorce proceedings against him.  Jill and Lucky Bezak's next divorce proceeding is scheduled for 11/5/2018 (which is a result of a granted stay due to the pending Bankruptcy filing).
To make matters even worse, and this is really, truly, the icing on the cake regarding Mr. Bezak and should shed light into his true character.  Rumors have swirled, documentation has been provided and circulated with multiple jurisdictions that Mr. Lezak has hired or attempted to hire a hitman – in an attempt to kill the individual for whom he believes is responsible for the original Scumbagged.com article that saw him being ousted from Aces Bar & Grille.  If that isn't a qualifier for being featured on this website, we don't know what is…
Read the Original Article:  
Lucky Bezak Exposed – The Aces Bar & Grille Front (North Ridgeville, Ohio)
The Bottom Line:  If you are someone like Lucky Bezak you don't dig yourself into a deeper hole.  You turn your negatives into positives, you learn from your lessons and you come out of that big pile of shit smelling like a rose.  Unfortunately it appears Lucky dove head first into the steaming pile of shit, bathed in it and now royally enjoys it.  Scum…
SCUMBAGGED Tip:  Anyone who comes across Mr. Bezak, be warned.  This is individual who has little left to lose.  As a result he is willing to make any business dealings or dealings in general to get a leg up.  Just don't allow him to take advantage of you, to burn you, to give your business a bad name, to destroy your home or to default on your rental payments.  You've been warned.