Planet Fitness is the self proclaimed "Judgement Free Zone" and they have created this slogan based on a multitude of reasons, some of which border on the absolute absurd.  Such as in one case, where they allowed a biological man to use the women's bathroom and then cancelled the membership of a woman who felt uncomfortable with the man in the bathroom with her.  Planet Fitness of North Olmsted (and the company in general) allows all men who say they are transgender to use the women's bathroom, members and guests can use the locker room that matches their identity, as part of the company's signature no-judgment policy.  The company was also sued by a manager who worked at the Corporate Headquarters in New Hampshire for sexual harassment, rape allegations, discrimination and more.  Planet Fitness has also instituted policies that require both banking and credit card information in order to obtain a membership, leaving many feeling extremely skeptical of joining.  Others have described what they proclaim as stealth manipulation for the club not advertising the "once a year administration fee". 
Upper level management of Planet Fitness have also been accused by a former manager who worked at it's corporate headquarters in Hampton, NH, of sexual harassment, discrimination, retaliation and a hostile work environment. Casey Willard also claims that she was drugged and raped by another employee and his friends while on a business trip to California in 2017 and that a supervisor allegedly took advantage of her, plied her with alcohol in a hotel room while on business and engaged in a sexual relationship that violated the company's anti-fraternization policy.
"Fireball Friday" was also played at the headquarters, which is a drinking game that saw senior management directing subordinate employees to consume alcohol during the day. Other senion management also had sexually intimate relationships with subordinate employees, her suit alleges.
Planet Fitness told her that it allows people to use the locker room that matches their "identity".
It should be noted that Planet Fitness has denied many of Willard's allegations, calling some of them "baseless," but insists that it did investigate her concerns and took action, including firing the two employees for violating company policies.
In July of 2018 Planet Fitness lost a locker room gender case. One that saw the Michigan appeals court ruling in favor of a former Planet Fitness customer who argued that her rights under Michigan's consumer protection law were violated when the club did not disclose its unwritten policy (essentially allowing men to use whatever bathroom they prefer) and canceled her membership because she complained about a man in the women's locker room. Yvette Cormier originally filed her lawsuit in 2015 when her membership was cancelled. Planet Fitness told her that it allows people to use the locker room that matches their "identity".  The man who classified himself as transgender was a biological man, ie; he still had a perfectly functional penis.

North Olmsted Planet Fitness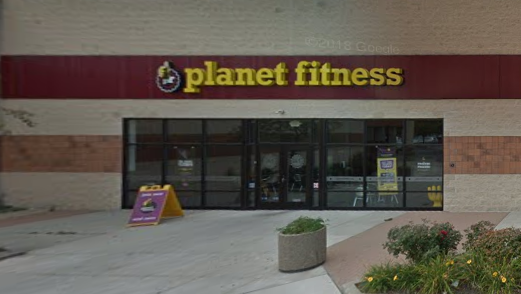 Keeping things local to Northeast Ohio, the North Olmsted Planet Fitness (located at 27250 Lorain Rd. North Olmsted, OH 44070) has been trounced with horrific feedback from previous clients dating back to the past year and beyond.   Although the club thus far (as we know of) has been spared from nudists and men waltzing into the women's bathroom, there have been a plethora of members who have spoken out against the club for a myriad of reasons.  Just take a look for yourself…
Audiophile:  Are you KIDDING me?! You to give them BOTH a credit card AND a bank account number to join! This is ridiculous! A credit card should be more than enough! I was ready to join with the deluxe membership, but they wouldn't let me use just my credit card. I'll take my business elsewhere.
Eric Drottar:  Not a good place to lift some weight and exercise. Good place to stand around, watch tv, make angry faces at others who actually do work out. Not recommended
Chris Bailey:  Guy at front desk was Jordan and was very rude and arrogant. Does not understand customer service. Owner never returned the invitation to discuss his rude employee.
Ernie Nesto: Was in the tanning bed again today and there was a thick layer of dried up sweat or god knows what that you could scrape off with your nail. Disgusting! Do you people even clean these tanning beds in between uses!?!? You're gknna give someone a fungal infection or staff!!!! Take a close look WITH lights on and scrub that down! SO DISGUSTING ARE YOU KIDDING? This is an edit of my last review since I couldn't post another. I'm not comfortable speaking to management just have your staff thoroughly clean the beds! Look for yourselves it's not made up!
Bianca Hill: These people are a joke , I'm stuck in a contract an I haven't been to the gym in 2 1/2 months I had a procedure done an I'm not feeling up to the gym I asked them to cancel my contract they said NO but we can freeze it with a doctors note well my doctor not going to write a note cause I'm not on restrictions BUT I just haven't felt 100% myself to go to the gym but they continue to take over $20 out my account. So I have to close my account. I'll never go here again. If you looking for a nice gym that works with you on day to day life issues don't go to planet fitness.
Brian Taylor: So much for being able to use your black card any location, apparently you can use it any location except North Olmsted.
Tom Thumb: Not a good place to workout. I was in town from Chicago and thought I'd get in a good workout at the North Olmsted branch. The changing room was dirty with hair and dust on the floor. It looks like people do not clean the equipment after use. It looked like a factory with rows of workout equipment. The other Planet Fitness clubs were not this soul-less. It was like working out in a factory with rows of machines. I won't go there again.
Alexandra Rung:  The staff is awful and rude! I wouldn't recommend this place to anyone!
Dan D.: I got into a verbal altercation with the individual at Planet Fitness who was masquerading as the manager of the club when one of the health club members who was standing on the bench with dirty shoes and sweating all over the bench refused to clean it after he was done.
The "manager" at Planet Fitness denied that there was ANY policy at Planet Fitness which said that members had to clean the equipment after they were done. So with that policy in mind as well as the managers incompetence, I cancelled my Planet Fitness membership on the spot after being a loyal member for more than two years. 'Nuff said.
Nate Birkas:  Odd that they're so strict about tanning shades considering they don't clean their tanning beds. Both of those are FDA violations. Parking lot is horrible. But location is good if you're around great northern.
Jeff DiJerome:  I'm not a fan of anyone being judged, even gym rat's and meat heads.
Fred G: I checked this center out and you have to give them access to your checking account for monthly payments. Only a fool would allow this. I have no problem with automatic monthly payments from my credit card. They don't advertise the once a year "admin" fee either. I joined a gym that had a much more reasonable payment method.
Xela N.:  WHAT?!  You have to use a credit card AND a bank account to join?!  A credit card should be enough!  Now I can't join your gym because of your bank account info requirement too.  This is utterly ridiculous!  I'll take my business elsewhere.  Fools.
Dean V.:  In the course of the tour though, it became clear that despite their claims of being "judgment-free," they actually had a very negative view of bodybuilders.  This was evident in some of their policies (e.g. no gallon jugs of water allowed) and signage, some of which was pretty insulting toward muscled hardbodies.  When I mentioned that some of my friends were bodybuilders and that I had learned a lot from them, this appeared to make her flustered.
Steven L.:  This company is a joke terrible customer service try to force you to pay more money even after you've paid your contract in full I really hope they don't stay in business for very long people stop giving them your money.
Atlantic A.:  No bench, no squat racks, no barbells. Would have been nice to know before paying the $20 drop in fee.
John Nickum:  Super judgemental. can't bring on certain amounts of water cause it intimidating.
this place is a snowflake safe space. super sad
Jennifer Weiss:  You are not allowed to work out with another person if they are more fit than you because they claim the "fit" person is training you. Apparently they think heavier people don't know what they are doing? So much for judgement free.
The manager is also incredibly rude and would not even listen to find out that I was working out with my brother and not a trainer.
Mary Younan-Beshay:  Worst place and customer service I have ever received anywhere in my life. I would not recommend it to anyone. Pluses they have been charging me for over a year and half after canceling and they will not refund me.
Kim Kobielush Nee:  Very judgmental gym (kicked out a High schooler for wearing a loose tank top because she was so in shape she was "intimidating" to other women). HUGE no-no list and the staff will listen in to partial conversations, judge them, then talk about you and threaten to revoke memberships in front of other customers if you unknowingly go slightly against one of the "rules" that are not written down and very subjective. They also have a terrible training staff. We've had many problems here and so have a bunch of my friends. In one instance, I asked for help from the desk to set up a machine for my 14 year old daughter. The trainer who was sent over acted like it was a burden, no smile, or conversation of any kind. He set the machine quickly and walked off. My daughter started to do the leg extensions and was struggling very hard. A fellow club member who was doing the free weights nearby came over and pointed out a leg bar that wasn't set correctly for her legs to brace against. The "trainer" didn't even watch her do the first set and therefore missed it. She was in a lot of back pain for many days after. I would like to see that employee's credentials. Where was he certified, how is he allowed to work there? He was so rude and inept. This place is becoming Bally's all over again. It encourages a culture of watching others, and not caring for it's customers. Hopefully, they'll suffer the same bankrupt fate.
Readers Note:  Not all feedback on the Planet Location is bad.  In fact, the majority of it is positive.  However, taking into account the vast amount individuals that work for the company, individuals that have been directed to leave positive feedback taken into account, the statistical data is highly skewed.  We know first hand that reputation management companies are on payroll or have been referred to in the past and other individuals throughout the company are on stand-by to leave 10 positives for every negative left.  We wager that many do like the facility, but just about an equal number dislike the facility.  Most are there simply due to the cheap memberships.

Judgement Free Insanity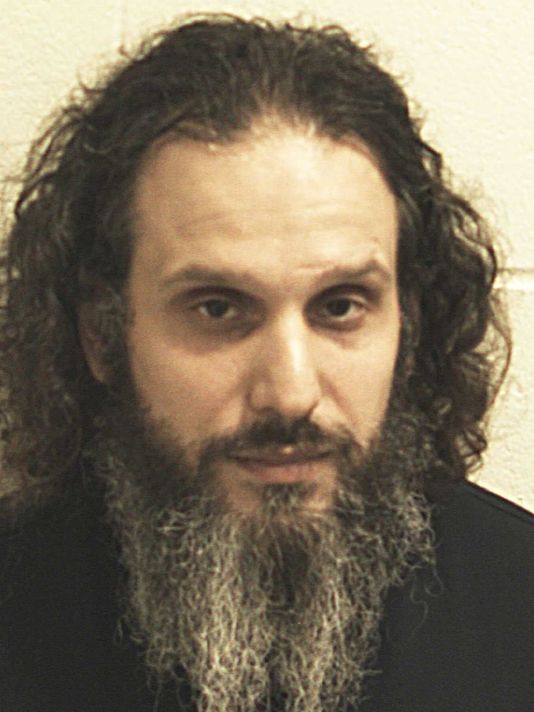 The slogan itself, compounded with some of their absurd policies even saw one man strip down entirely nude at a Planet Fitness in Massachusetts.  The man claimed he thought it was "a judgement free zone".

Other Nearby Gym's
These gym's found below are the closest to North Olmsted's Planet Fitness and serve as potential alternatives for those who are interested.
No Peeping:  It should be noted that as of this writing none of these clubs allow men (or women) to use bathrooms of the opposite sex.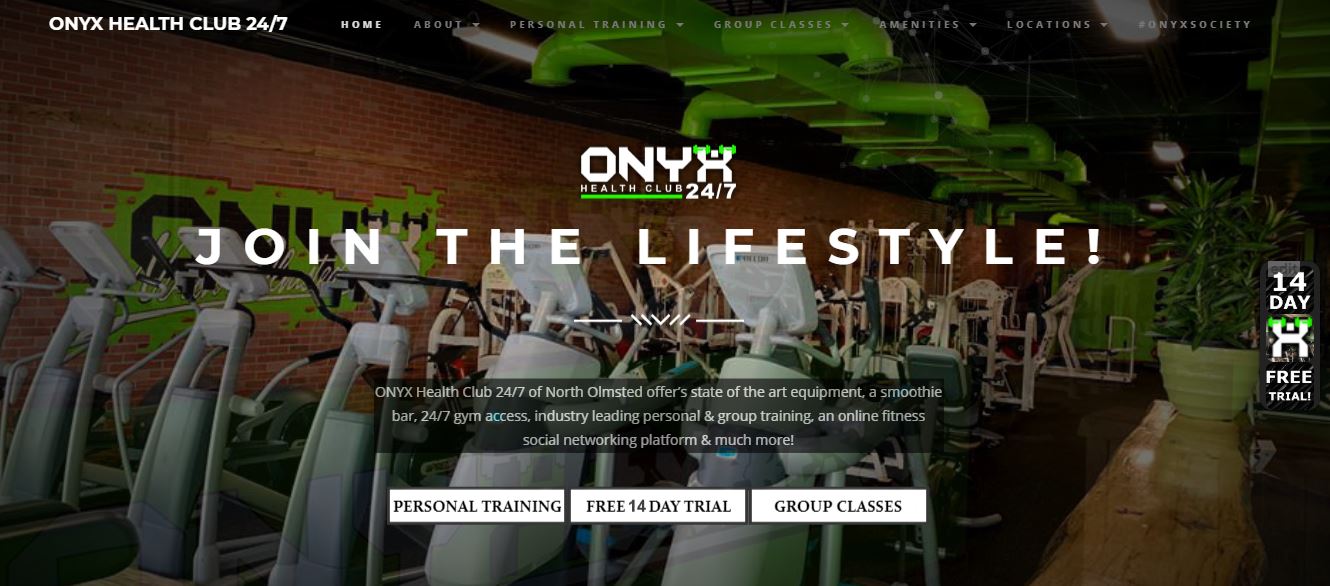 HORRID GYM:  https://scumbagged.com/2019/12/24/emil-gamidov-owner-of-onyx-health-club-24-7-exposed-a-serial-fraudster-thief-adulterer-liar-narcissist-brunswick-oh/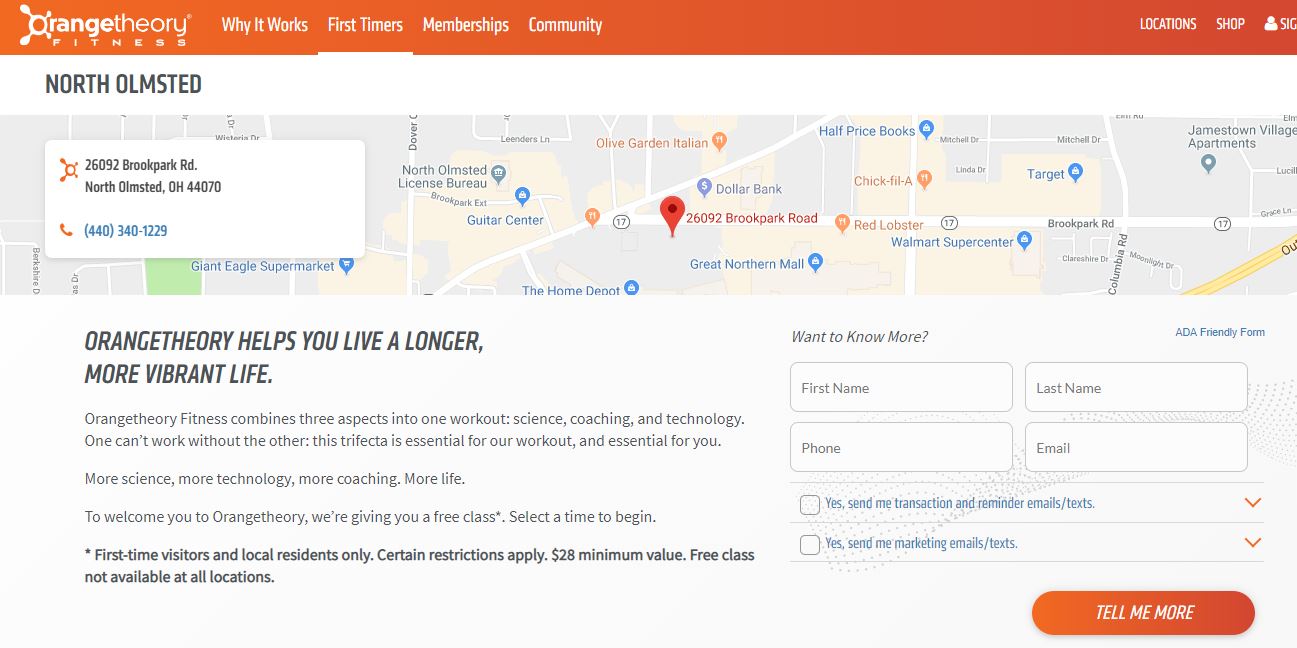 Popular Gym:  Orange Theory Fitness, free class (click here).  Really popular, lots of members, big for classes, month-to-month memberships, located all across Northeast Ohio.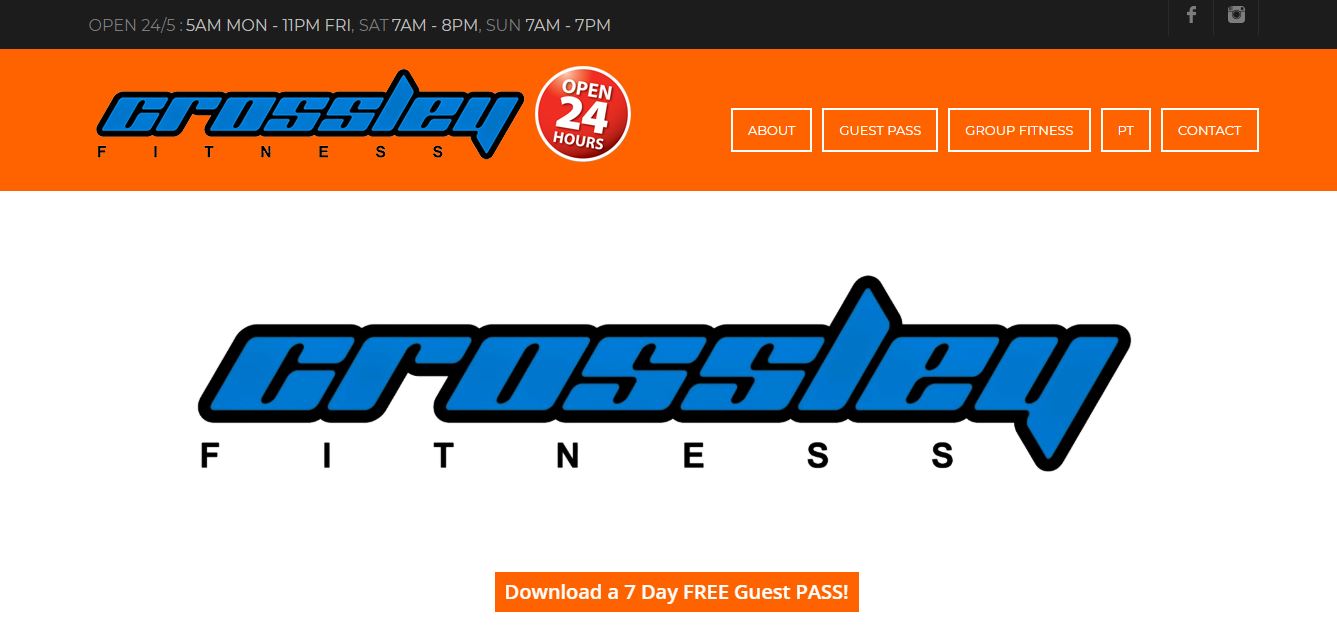 Closest Gym:  Crossley Fitness, free 7 day trial (click here).  Located within walking distance of Planet Fitness.  Smoothie bar, 24/7, kids club, spacious.
Other Gym Options:  The rest of the gym's aren't as well known but each offer their own respective benefits.

The Bottom Line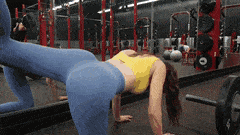 SCUMBAGGED Tip:  There's a ton of other gym's in the area to visit, we've outlined some of the ones nearest to the Planet Fitness in North Olmsted.  We would also caution against signing up for ANY club (or business in general that really doesn't need it) that wants your bank account information, or especially if you are concerned that someone of the opposite just sex might decide to use your bathroom…
COBRA Says:  Why not just make a unisex or fucking transgender bathroom?  How hard is that?  They have over 1,600 clubs with an average of 7,000 members per club.  Do the math, they have enough money to do a simple add-on to each of their clubs.  Why not protect people?  Or do they just live under the old adage of all publicity is good publicity?  #MeToo
References: