On 4/3/19 Josh Wysocki was "Locked Up" in the Lorain County Jail.  Their name & detailed information pertaining to the case can be found below.  It should be noted that individuals are presumed innocent until proven guilty.  However, approximately 95% of these individuals will be found guilty of their crimes.  Most will be sentenced to serve time in the county jail, prison or released & placed on probation.
If you're interested in submitting an individual who is locked up for a heinous crime (or if you would like to submit more information on this individual or any other individual) please use Scumbagged.com's Article Submit Feature located here.   If you feel that the information published on this page is inaccurate, please contact us.  All information has been provided by the Lorain County Jail.  This information is served to inform and educate the public about those that are in their community.
FUN FACT:  Joshua Wysocki is a known crack cocaine user and spice smoker.  Wysocki was discovered by an ex-roomate having unprotected homosexual anal sex in a bathroom in exchange for drugs.  He also had to be driven to a local area hospital due to a sudden rash and issues with his anus.  Wysocki also gave one of his gay friends a blow job in exchange for the friend to pay his cellphone bill (he said this out of his own mouth).  As if this all isn't insane enough, the drug addicted Wysocki has also been known to scam his roomates out of rent, cheated on his current girlfriend with a known crack whore, puts his hands on women  (as well as cheated on her during their relationship with other men).
MUGSHOTS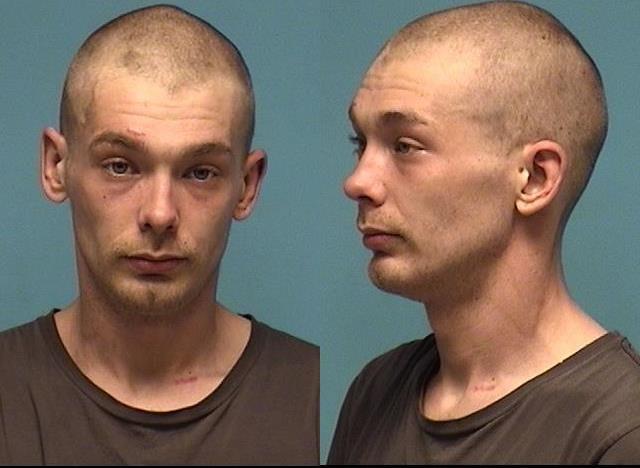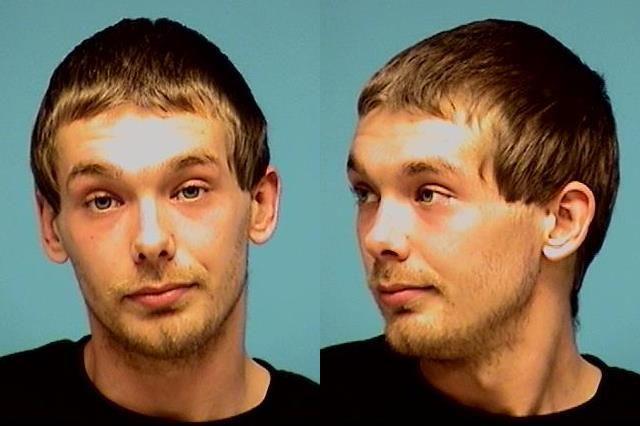 Inmate Detail – WYSOCKI, JOSHUA ALLEN
Demographic Information
WYSOCKI, JOSHUA ALLEN
71730
07/12/1993
25
Male
White
5′ 6″
110.0 lbs

Lorain, Ohio 44052
Booking History
 2019-00155326
4/3/2019 5:48 PM
New Arrest
MEDIUM
Lorain County Jail
$0.00
$0.00
Lorain Police Department
| Bond Number | Bond Type | Bond Amount |
| --- | --- | --- |
| 2019-00003832 | None | $0.00 |
| Charges | Court Date | Court | Court Room |
| --- | --- | --- | --- |
| 1 | 4/4/2019 9:00 AM | *Court | LMC |
| Number | Charge Description | Offense Date | Docket Number | Sentence Date | Disposition | Disposition Date | Sentence Length | Crime Class | Arresting Agency | Attempt/Commit | Bond |
| --- | --- | --- | --- | --- | --- | --- | --- | --- | --- | --- | --- |
| 1 | Domestic Violence | 4/3/2019 6:01 PM | | | | | | | | | 2019-00003832 |
 2017-00137820
3/10/2017 4:30 PM
3/20/2017 9:51 AM
Adult Probation Arrest
$0.00
$0.00
Adult Parole Authority- Elyria
| Bond Number | Bond Type | Bond Amount |
| --- | --- | --- |
| 2017-00002482 | None | $0.00 |
| Charges | Court Date | Court | Court Room |
| --- | --- | --- | --- |
| 1 | 3/15/2017 9:00 AM | *Court | CP3 |
| Number | Charge Description | Offense Date | Docket Number | Sentence Date | Disposition | Disposition Date | Sentence Length | Crime Class | Arresting Agency | Attempt/Commit | Bond |
| --- | --- | --- | --- | --- | --- | --- | --- | --- | --- | --- | --- |
| 1 | PROBATION VIOLATION | 3/10/2017 4:38 PM | 15CR092534 | | Released to Other Agency | 3/20/2017 | | | | | 2017-00002482 |
 2015-00125653
9/6/2015 5:13 AM
9/8/2015 1:39 PM
New Arrest
MEDIUM
$5,250.00
Wellington Police Department
| Bond Number | Bond Type | Bond Amount |
| --- | --- | --- |
| 2015-90253961 | Cash/Surety | $5,250.00 |
| 2015-90253962 | Cash/Surety | $0.00 |
| Charges | Court Date | Court | Court Room |
| --- | --- | --- | --- |
| 2 | 9/8/2015 9:00 AM | *Court | |
| Number | Charge Description | Offense Date | Docket Number | Sentence Date | Disposition | Disposition Date | Sentence Length | Crime Class | Arresting Agency | Attempt/Commit | Bond |
| --- | --- | --- | --- | --- | --- | --- | --- | --- | --- | --- | --- |
| 2 | Disorderly Conduct | 9/6/2015 5:13 AM | 15CRB00750 | | Bond Posted | 9/8/2015 | | | | | 2015-90253962 |
| 1 | Assault | 9/6/2015 5:13 AM | 15CRA00749 | | | | | Misdemeanor 1 | Wellington Police Department | | 2015-90253961 |