North Ridgeville, Ohio – Pat West, a 19 year veteran police officer with the North Ridgeville Police Department has been accused of excessively "groping" a 16 year old juvenile male.  In 2005, J. D. and two of his closest friends were smoking marijuana behind St. Julies Billiart Church when they were approached by Officer West and another officer.  West began searching the juveniles for the suspected marijuana and any potential paraphernalia – and that's when J. D. says the inappropriate touching began.  He says that Officer West groped, grabbed and essentially fondled his penis and frontal extremeties for as long as 10 seconds. All of which was done without a pair of gloves & resulted in none of the juveniles parents being contacted before or after the police interaction took place.  Listen to the 6:13 recording further down.
In a sit down with Scumbagged.com, the now 32 year old North Ridgeville native reflects on what transpired when he was 16 years old.  Since the groping incident, any time that he has ever been stopped in North Ridgeville for a simple traffic violation or has driven through his old city and see's a North Ridgeville Police cruiser he is reminded of what happened to him that day.
This is not the first time that Officer West, who is a homosexual, has been accused of improprieties and or highly questionable conduct with other juvenile males from the North Ridgeville area.  In 2002, just three years before this alleged incident, a 15 year old Kyle McCallihan was taken to Officer West's home.  West also took McCallihan shopping, purchased tighter fitting clothing that he thought would ultimately look better on him and made the juvenile feel extremely uncomfortable by taking him to his private residence.
Readers Note: On Sept. 10th, 2018, Patrolman Pat West was promoted to the rank of Sergeant. Sgt. West has been assigned to patrol, the detective bureau, the services division and is currently not facing any criminal charges pertaining to this story.

AUDIO: Groping Interview
Listen to the full interview below and decide for yourself if Officer West was in the wrong for what he allegedly did to three 16 year old boy's at St. Julie's Church in 2005.
LISTEN TO THE AUDIO ADMISSION OF THE GROPING EVENTS THAT TRANSPIRED WITH OFFICER WEST BELOW:
LEGAL ADVISORY:  J. D. currently wishes to remain anonymous for his own safety – but is willing to testify to any and all statements in the court of law, if necessary.  It should also be noted that he wasn't compensated or coerced in any way, shape or form for his admission, nor was he guided or instructed in any manner as to the statements that he willingly made.

Significant Statements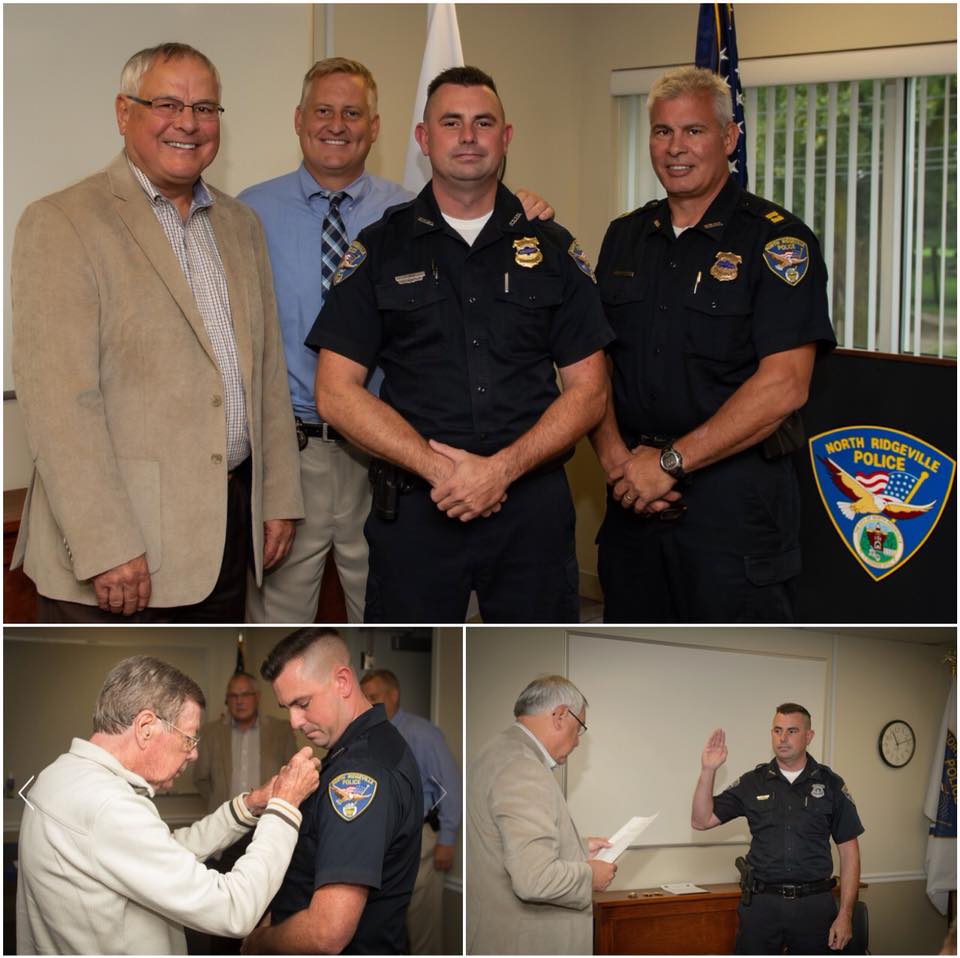 Below are some of the most profound statements that were made during the interview that was conducted with the alleged victim.
COBRA Says: When we met with J. D. he was shaking as he talked about what had happened to him.  You could tell that the memory truly does haunt him to this day…  Be sure to read my full opinion on this matter at the bottom of this article.
"He was touching our backsides, really firmly, touching our front sides and grabbing them."
VICTIM:  "This Officer, Officer West, I've heard overtime you know stories so that's kinda why I'm out with this story right now is because this definitely happened and it's a memory in my head that I'll never forget."
VICTIM:  "He really groped us, more than you would expect to check someone."  "Now it is their job to search, but they had us spread eagle and he was touching our backsides, really firmly, touching our front sides and grabbing them."
VICTIM:  "He's gone further than I would say needed to, not that I'm a professional, but grabbing our part's and stuff.
VICTIM:  "He literally had a handful of my… I would say it was a good 5 or 10 seconds that he was grabbing in this area… (area is front genitals being referenced in a stroking motion) more so, you can tell what's there you know what I'm saying and he had his hand way up our cracks and everything."
SCUMBAGGED.COM: "Would you say this caused you any trauma?"
VICTIM:  "I've definitely had a slight, I guess fear, I don't know if it's fear or whatever, you know.  If I were to be stopped by Officer West, I would definitely not feel comfortable.  I have thought about in the past thought about asking that if he ever did stop me, if another officer could, I don't know if that's allowed, essentially yea I wouldn't want to be stopped by him just because of that.  You know you don't ever want to be stopped by an officer but I mean, you know if their just trying to do their job that's one thing, but you know going as far as he did – with – at that point in time you know.  Like I said I wouldn't I would never of, I'm not even the type of person to come out with something like that (this) it was just, it came along with a story about him and someone else and I remember this you know still to this day…"
SCUMBAGGED.COM: "Would you say that this was definitely groping?"
VICTIM:  Yes, 100% groping, yes all three of us.
SCUMBAGGED.COM: "Would this be constituted as gross sexual imposition?"
VICTIM:  "Oh yeah absolutely".
VICTIM:  "My parents weren't called, they searched us for the marijuana, they took the marijuana and the pipe and we didn't even actually get any tickets, they sent us off on the way…"

North Ridgeville Uncensored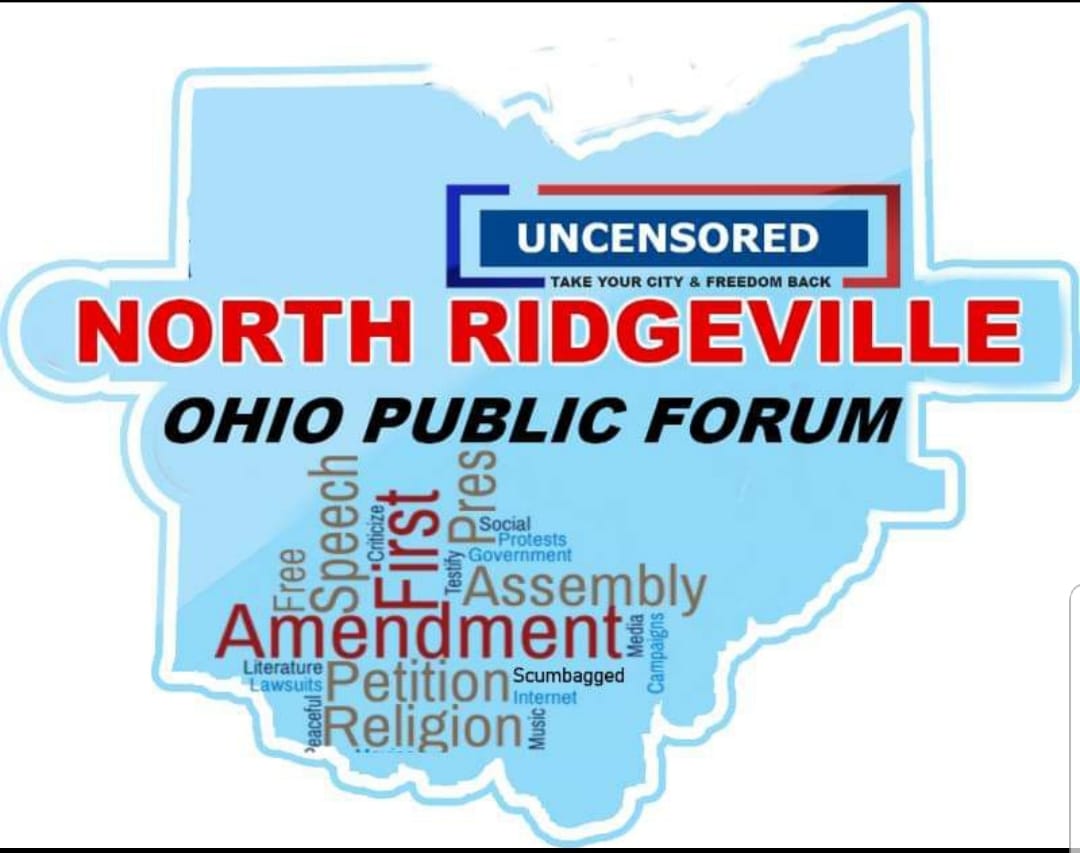 Interested in getting to know more about what's going on in North Ridgeville?  Join the North Ridgeville Ohio Public Uncensored Forum.  The city's other two prominent forums (Spotlight, etc.) are owned, operated and or moderated by family members of police officer's and the Mayor.

Related Article
Corruption In North Ridgeville – The Cops & The Mayor (North Ridgeville, Ohio)
Did You Know: Since the article above ran the North Ridgeville Police Department and several of it's officers have been submitted for the following;
In 2008 an Officer became drunk and physically abused his fiance (now wife) after she holed up in a local motel with another male.  The woman even called the cops, who were dispatched to the officers home only to refuse her to press charges.  Currently on the force.
Another officer was suspended from duty for leaving his vehicle running with a loaded shotgun and having an affair with a North Ridgeville school bus driver, while on duty.  He left to become a bounty hunter during said time.  Currently on the force.
An officer had an affair with a young woman who worked at a local bar in North Ridgeville, it has been reported that that woman is now deceased.  Currently on the force.
A Federal Judiciary employee and highly touted & accredited member of both Federal & State Law Enforcement made direct and blunt statements regarding and related to the North Ridgeville Police Department's conduct, actions and behavior pertaining to specific situations that he personally encountered and investigated (directly or indirectly).

The Bottom Line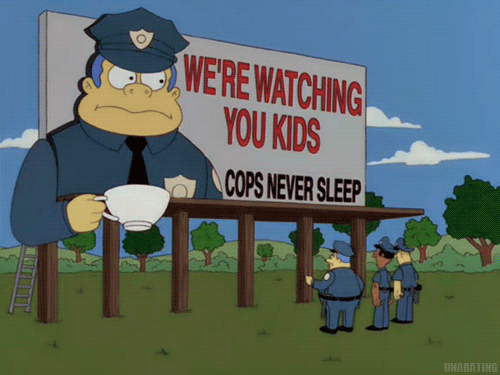 SCUMBAGGED Tip: At the end of the day police officers are human beings, they can make mistakes, they can accidentally not follow protocols, they can make errors in judgement and so on and so forth.  However, a long career of serving a community and doing good – or great even, doesn't mean that it's "okay" or should be over-looked when bad things do happen.  Even if it's only one bad thing, or one questionable thing.  We have to hold individuals to higher standards, especially those whom have been sworn to serve and protect, such as police officers.  Which is why you should keep your cell-phones recording and on Facebook Live every single time you are stopped or see someone else being stopped, even if it's a minor traffic stop.  Helps to keep them honest in what can be a very judgmental and dishonest world at times.
SCUMBAGGED Opinion: It could very well be that Officer West has done nothing but serve the community and done so in a righteous manner.  Mr. McCallihan swears that nothing illegal or inappropriate ever happened to him, but he has stated that he often wonder's what would have happened if he wouldn't have put a distance between himself and Officer West.  In regards to this situation the individual in question is in our honest opinion telling the truth and has no reasoning to tell otherwise.  We don't know if West was trying to "cop" a feel (no pun intended) or if he was just doing his job, but you can't help but wonder being that an openly homosexual police officer isn't perhaps lingering when it comes to searching those of the same sex.  There's a reason why male police officers tend to wait for female police officer's to arrive on a scene when conducting a pat down – or they have the female officer conduct the pat down entirely.  It's because questions can be raised about where hands go, how long hands are there and so on.  Common sense should always reign supreme and in such a case as this there should be boundaries, regulations and realities set to not only safeguard the individual receiving the pat-down, but also for the officer who could potentially face scrutiny – such as Officer West in this case.  It's a very precarious situation to put ones self in.  Without a doubt Officer West is a really nice guy, we know this, individuals who have come into contact with him know this, he's also a pretty fair officer from our understanding, all of this is besides the point.  Did he or did he not inappropriately touch individuals?  Was it or was it not inappropriate to bring another juvenile male into his home and purchase said juvenile male tighter fitting clothing?  These are serious questions, this is a serious story, one that shouldn't just be brushed under the rug, one that should raise conversation and serious inquiries as to how processes are handled.  With that being said, leave your comments below and or on Facebook, we look forward to hearing what you think and how you feel about this.
Remember this…  "On my honor, I will never betray my badge, my integrity, my character or the public trust. I will always have the courage to hold myself and others accountable for our actions. I will always uphold the constitution, my community, and the agency I serve."