Joe Dutko was born and raised in the city of North Ridgeville.  At an early age he could be found drifting off by himself aimlessly throughout the swamps pushing a lawn mower and pretty much staying to himself.  The few friends he had were fellow drug addicts.  Into his adult years, Dutko developed a notorious pill & drug habit, one that consumed and filled him with rage.  He often found himself in trouble with the law, in and out of failed relationships and ultimately became a drifter.  From one home and one job to the next Dutko would go, all in an effort to get his next high.  These days he's matured into something far far worse.  Joe Dutko is now a child abuser, drug addict, womanizer & thief…
Most recently Dutko abused a 15 month old baby by hitting him at least one time per an eye witness statement.  Based on the images provided it appears that Dutko hit the toddler in at least two separate occasions.  As if that isn't bad enough, Dutko has done even more damage in the past 3 months to numerous other children & women across Lorain County.  Albeit not all of which is physical, but some of which can be just as shocking and utterly repulsive.
For starters, Joe Dutko moved into his new residence in Lorain approximately 3 months ago.  Upon moving in he demanded that he have a bedroom.  As a result he took away Angela Horvath's 6 year old son's bedroom thereby forcing the child to sleep on the couch.  He also promised to pay half of the rent and utilities.  As of this writing, he still hasn't paid a single cent towards any rent or utility at his new home.  Instead, what Joe has done is worked to get high, beaten babies and stolen things in the process to continue supporting his habit.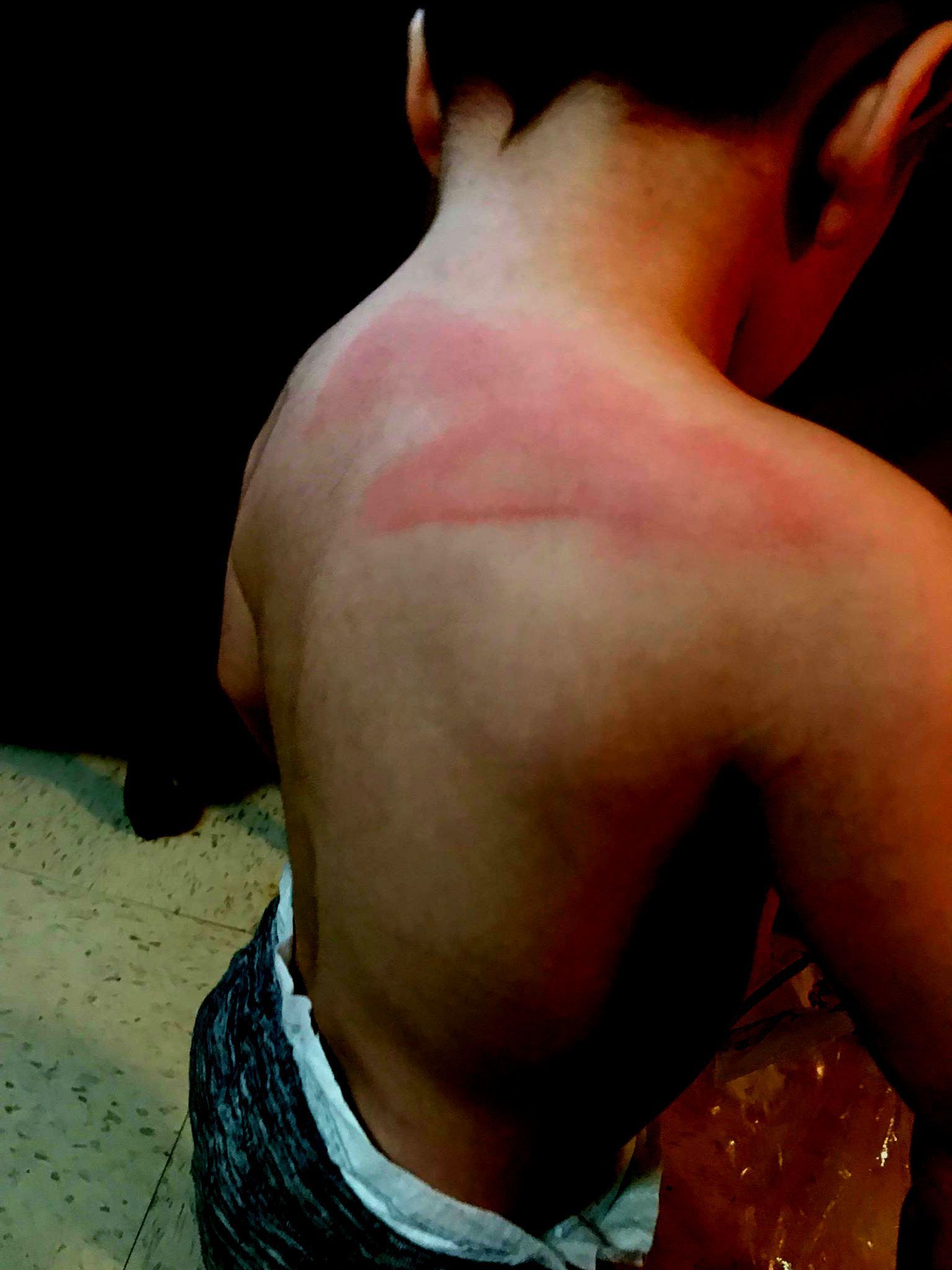 When Angela Horvath received her taxes, Joe Dutko was right in the middle of the fray using his apparent manipulation to maximize his profits.  He pretended to offer her assistance and guidance for when she received her income tax return – to ensure she spent it wisely, on things that she desperately needed to purchase, such as; a vehicle, school clothes and clothes in general for her son, appliances for the home, bills, savings and more.  He also instilled in her a fear that others may try to take advantage of her due to the amount of money she was due to receive.  When tax disbursements were finally made, Angela Horvath received roughly $6,000.00 from her tax return and within a 24 hour period all of her money was gone.  Where did all of that money go?
Readers Note:  That money is actually fraudlent to begin with as Angela Horvath lied on her taxes about raising Kayden Horvath.  See her own article by clicking here.
What "Fat Ang" Spent Her Money On:
She pre-paid rent and utilities.
PS4 pro, 2 controllers & 6 games for her son.
Took her and her sister out to get their nails done.
Gave her mother $150 cash for transportation costs.
Purchased food and other household necessities.
Purchased a stove & other appliance related items.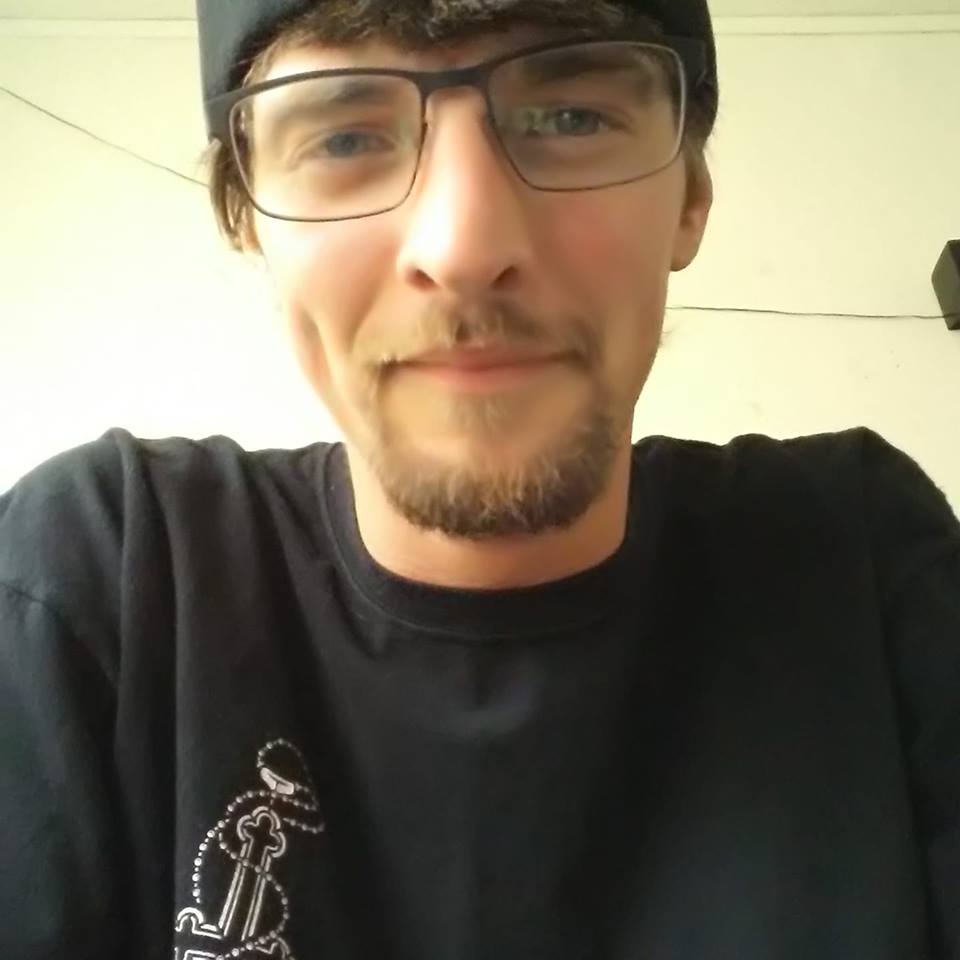 What Joe Received:
PS4 pro, 2 controllers, 5 games – $650
1 New LG smartphone with service -$400
Brand new pair of Jordans – $135
Brand new bedding set – $50
43″ TV – $350
$150 gas money.
$80 speeding ticket.
$80 car insurance.
Free rent & utilities in 3 months.
$180 for an ounce of weed.
$150 for 12 percocet pill's & other drugs.
$100 towards beer & extra cash.
In truth it is not a crime to have someone spend money on you and the aforementioned totals above are only specific examples of where her money was spent.  What happened shortly afterwards, roughly 1 month later is what is absolutely unfathomable.
What Joe Did Next:  
STOLEN:  Joe then stole and pawned Angela Horvath's 6 year old sons PS4 Pro and video games, while keeping his own.
STOLEN:  Joe then pawned his own TV and then stole Angela Horvath's and placed it in his bedroom.
FREELOADER:  Joe continued to not pay rent or utilities.

Joe's Recent Record
Inmate Detail – DUTKO, JOSEPH ALLEN
Demographic Information
DUTKO, JOSEPH ALLEN
148042
11/25/1987
31
Male
White
6′ 3″
170.0 lbs

NORTH RIDGEVILLE, Ohio 44039

DUTKO, JOSEPH A
Booking History
 2016-00129268
2/24/2016 8:56 PM
2/25/2016 2:21 PM
New Arrest
MEDIUM
$3,500.00
Elyria Police Department
| Bond Number | Bond Type | Bond Amount |
| --- | --- | --- |
| 2016-90261552 | Cash/Surety | $2,500.00 |
| 2016-90261553 | Cash/Surety | $1,000.00 |
| Charges | Court Date | Court | Court Room |
| --- | --- | --- | --- |
| 1 | 2/25/2016 9:00 AM | *Court | 16CRA00656 |
| 1 | 3/3/2016 1:00 PM | *Court | 16CRA00656 |
| Number | Charge Description | Offense Date | Docket Number | Sentence Date | Disposition | Disposition Date | Sentence Length | Crime Class | Arresting Agency | Attempt/Commit | Bond |
| --- | --- | --- | --- | --- | --- | --- | --- | --- | --- | --- | --- |
| 2 | Assault | 2/24/2016 8:56 PM | 16CRB00657 | | | | | Misdemeanor 1 | | | 2016-90261553 |
| 1 | Abduction | 2/24/2016 8:56 PM | 16CRA00656 | | Bond Posted | 2/25/2016 | | Felony 3 | Elyria Police Department | | 2016-90261552 |
Don't forget about the beaten baby now…
Lorain Prosecutor & Police Refuse To Press Charges On Violent Convicted Felon That Beat A 15 Month Old Baby (Audio, Pictures)

A Stolen Car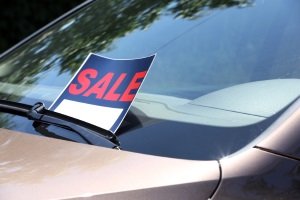 Plate HOT8925
State OH
Year 2004
Dutko also had a title loan out on this most recent vehicle (he currently doesn't have a car any longer).  The car broke down and then he called a local tow truck company to take it off of his property.  He received roughly $200, therefore defrauding the title loan company in the process.  He never transferred the title, never paid off the title loan.  Just sold the car, fucked over the title loan agency.

How He Lives
He lives in a house that makes some trap houses look good.  A House that has blankets hanging up for curtains, some blankets that even have holes in them.  No washer, no dryer, no bedroom set for his son when he comes and stays on the weekends (his son sleeps in bed with him), weed and drugs everywhere, a home that is so filthy and disgusting.  Where's children services at when you need them?

Who He's Dating
A fat pathetic slob for starters, but she has her own article, check her out below:
In 2017-2018 This Woman Illegally Conveyed Meth Into an Ohio State Prison, 3 Separate Times & Never Got Caught (Lorain, OH)

The Bottom Line
SCUMBAGGED Opinion: How is this guy is not in jail for 1.)  beating a baby, 2.)  using drugs, 3.)  stealing things from 6 year olds, 4.)  being a scumbag degenerate is entirely beyond us…  It's only a matter of time though before his entire life comes crashing down around him, that's what happens to people just like Joe "baby beating" Dutko.