Portage County, Ohio – After a previous article submitted on Scumbagged titled "Portage County Man Impersonates Being A Federal Agent & Police Officer", the Portage County Heroin Dealers Exposed page was hacked, kinda.  Initially in our article we refrained from mentioning the fact that Michael Rhodes was an administrator on the page.  We prohibited this information from the public eye initially because we had hoped the woman who created the page would see the evidence she had personally received and permanently ban him.  Instead, the opposite happened, she had a lapse of judgement due to a prolonged relationship with Rhodes that spanned more than 10 years and as a result of her delay – she has been effectively kicked off of her own page. 
Not trying to make matters more confusing.  However, we will include the entire facts of the situation at hand.  Geauga County Heroin Dealers Exposed was in all actuality administrating on Portage County Heroin Dealers Exposed because the owner was out of town.  It was Geauga County who initially banned Rhodes, only to see her kicked and him reinstated again by Portage County, which then saw Rhodes kick Portage County out of fear that she would kick him.  Crazy right?  The sole occupant on that page is in truth now belonging to none other than Michael L. Rhodes.
Fun Fact:  Portage County Heroin Dealers Exposed actually started and helped the woman that runs Geauga County Heroin Dealers Exposed.
Readers Note:  A solution to the hacking is contained towards the bottom of this article.
In numerous email exchanges that Scumbagged had with the verified owner, with the most recent response occurring at 7:10am on Thursday morning, she stated that she had in fact been locked out of her account.  At her request and for the sake of both women's well being, we are not mentioning their names.  However, for those (the very few) who do know the true identities of the administrators of both pages, you will be able to ascertain from the email screenshots below that it is indeed the original owner and creator.

The Email
This email is in response to our previous email sent to her (the owner of Portage County Heroin Dealers Exposed).  She initially had emailed us asking for us to "please remove the article".  We informed her (as did many other individuals, some of which were actually in law enforcement) as to Michael Rhodes's true nature.  She acted too late, she failed.
Readers Note:  Scumbagged has always known the true identity of the Portage County Heroin Dealers Exposed page, this information will never be shared to the public, don't bother to ask, don't bother to bribe.  You'll never get the information.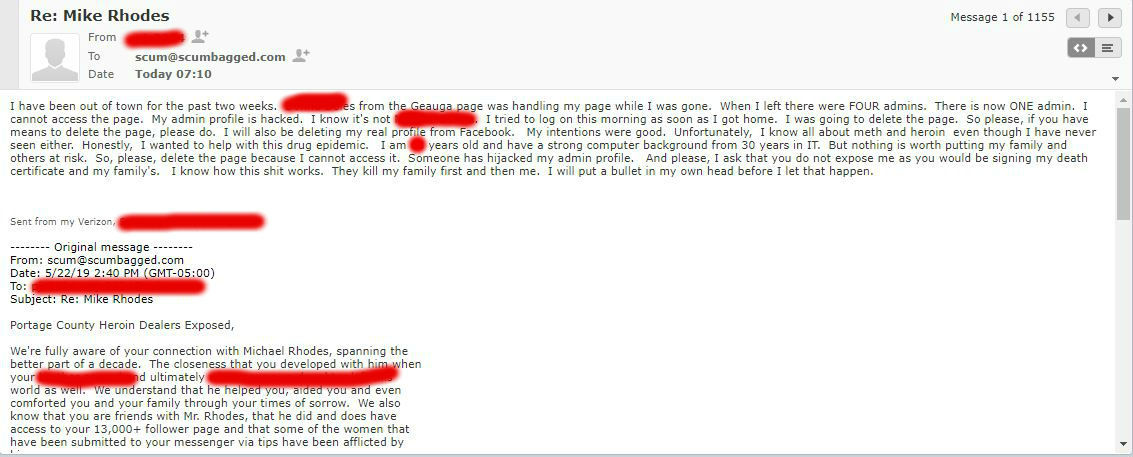 The Difference
Sure Michael Rhodes has been an administrator on Portage County Heroin Dealers Exposed since inception.  In fact, he's been friends with the owner for a long time because he befriended her due to serious family issues and travesties that she went through.  As a result of that bond that was forged almost a decade ago, she was swayed into believing he was an actual police officer (like so many others).  In any case, Michael was primarily hands off, he monitored, he stole data/tips, utilized it to his advantage and rarely – if ever made posts.  However, when he did, he did so in a manner that wasn't hard to miss.  Take below his "Fake Post".  All cap's right?  Not a trend on Portage County's page, right?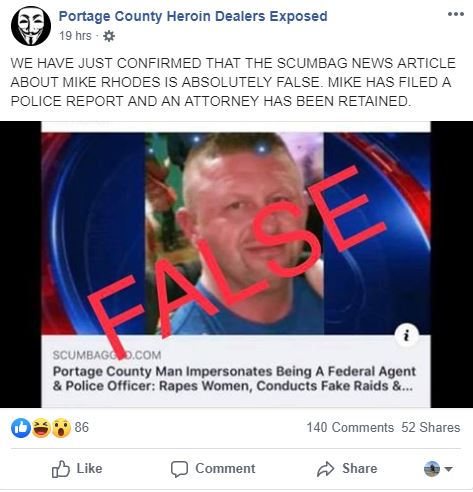 Now look at the screenshot below from his old page, Portage Dirt…  Cap's are utilized in almost 25-30% of the posts on that page…  Coincidence?  We think not.  We already know, we already knew.  So do so many of you.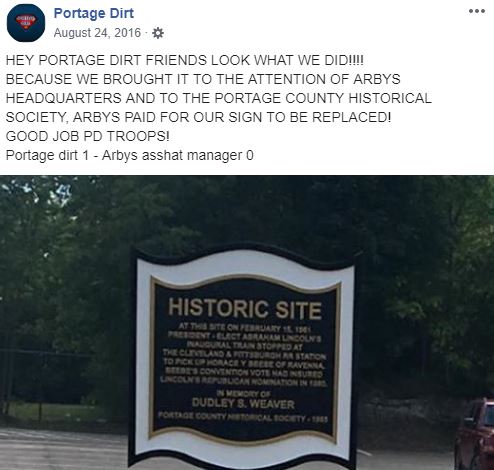 The Task Force
This was posted shortly after our article broke by an official law enforcement page, the Portage County Drug Task Force.  This is because the PCDTF is aware and fully comprehends the magnitude of a one MICHAEL RHODES having administrator access to the Portage County Heroin Dealers Exposed page.  13,000 individuals, hundreds of tips per month.  Dangerous in the hands of the wrong person…  Hence, they stated "We are not affiliated with any other Portage County Facebook groups, nor are the agencies that comprise the PCDTF".  Almost immediately after Michael Rhodes stole the FB page and made his false post about our article being "false".  Do you notice how they singled out Portage County and Portage County only?  Do you not notice the timing of such a post?  The refusal to outright name the page is in a reluctance to feed said page with more potential likes/followers.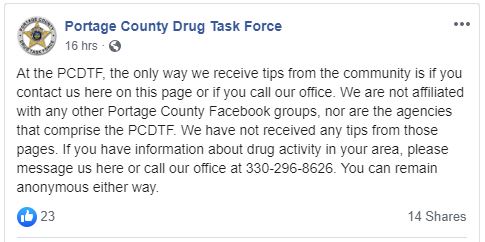 The Original Article
Portage County Man Impersonates Being A Federal Agent & Police Officer: Rapes Women, Conducts Fake Raids & Manipulates The Addicted (Portage County, OH)

The Pretender
A security guard or a confidential informant a decade ago doesn't make someone a cop or a federal agent – ever.  Yet, he sure did make good use of these uniforms over the years.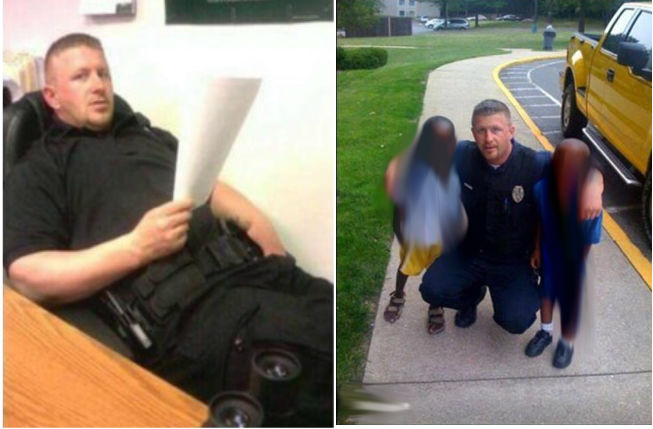 The Solution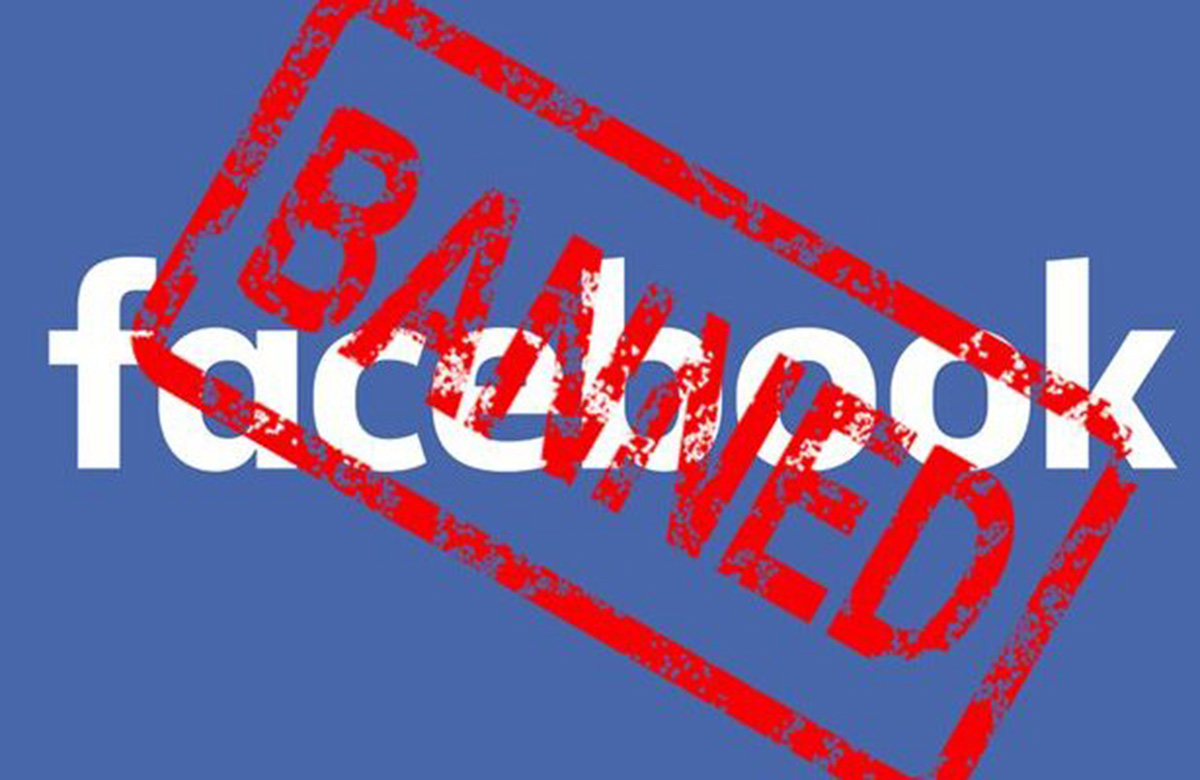 The page must be banned.  As requested by the actual owner.  The page must go, by any means necessary in order to revoke it from Michael Rhode's control.  To do so, utilize the following options:
Step 1.)  Visit the Page:  https://www.facebook.com/PortageCountyHeroinDealers/
Step 2.) Report the Page for Scams & Fake Pages or Harassment
Step 3.)  Explain the situation.  We cannot tell you what to say.  But tell the truth. 

Example:

  Michael Rhodes has hacked this account, he's been impersonating law enforcement, he's taken advantage of someone I know, he's sexually assaulting them, extorting them, he's a danger to the community, the Portage County Task Force even made a post about it.  This page has to be shut down, look at the recent history of admin changes.  Look at who posted the most recent post on the very page itself – a fake account.  
Step 4.) Then provide a link to this post:  https://www.facebook.com/Portage-County-Drug-Task-Force-510127972804447/

The Bottom Line
COBRA Says:  Well this guy's in some deep shit here.
SCUMBAGGED Opinion:  Individuals who say a website called "Scumbagged" (ours) couldn't possibly be legit, are simply blinded to the truth or haven't taken the time to analyze the plethora of articles that have been submitted and are featured on our website.  In more than a dozen instances local news outlets have covered our stories (days or even months later), in some cases even going as far as to deliberately steal our videos and our witnesses.  We are directly responsible for numerous businesses being shut down, FBI investigations, a Senator rescinding his bid for Congress, a Mayor resigning, another Mayor refusing to seek re-election, a Warden behind bars, a Deputy Director fired, multiple private investigations launched by third parties, investigations launched by Internal Affairs, the US Marhsall's so on and so forth, on and on we can go here.  Sure some individuals (some of you) utilize the platform to expose a significant other, someone who gave you herpes, someone who robbed you, someone who cheated on you, a friend gone wrong or a local company that you got burned doing business with.  Such is life.  Two years running & zero retractions to date.  It is what it is – we are not fake news.  You can not pinpoint a specific article and provide evidence to substantiate your claim of it being false.  If you can, please do so and we will remove it accordingly.
Granted, we do know that the name of our website isn't the most professional, but we are based on the principle of 'gonzo journalism', which is far funner and gives much more freedom than the uptight journalists of today.