ALLIANCE, OHIO – Dozens of sick & elderly tenants who reside at the Lionel H. Newsom Tower Apartments in Alliance have been trapped since the evening of December 26th.  The issue?  The apartment elevator's drive shaft apparently took a turn for the worse and has since gone without repair.  "People are freaking out because they are not able to get out", one woman who is healthy enough to make the climb up and down the stairs stated.  "They are panicked and some couldn't even get through to the fire station when they called." she also went in to add.
A local church 'Wells Springs' brought staples to a few shut-ins.  Being the end of the month many of the individuals who live at Newsom Tower Apartments rely on pantries, churches & places for food.  The meal program at the apartment also hasn't been delivered as of this writing.   A dialysis patient had to be carried down 7 flights of steps and unfortunately the EMT's gurneys could not go back up them – she has been unable to return. There are animals and people in wheel chairs whom are also trapped.  One man is battling cancer and has medical appointments that he cannot make for his life-saving chemo treatments.
One woman who wished for her identity to remain anonymous out of fears of retaliation stated "I am shut out & I need my medicine.  I will probably be evicted for raising concerns but I'm more worried about those in need.  Please don't post my name unless you absolutely have to." 
"I am shut out & I need my medicine."

COBRA Says:  These people are trapped in their apartments for more than 6 days and have been given the runaround.  In some cases local restaurants and deliveries have even been refused to them.  Someone should be held accountable for this insanity!
UPDATE 1/2/2019 @ 2:40pm:  Approximately 24 hours after this story broke, Scumbagged spoke with the apartment manager 'Kevin Jackson' and he stated the following:  "The elevator is currently in the process of being fixed, however I have no guarantees as to it being up and running today, although I have high hopes it will be."
CRITICAL UPDATE 1/2/2019 @ 9:35pm:  Elevator was not fixed for the tenants.  Individuals are still stranded without food, medication or the ability to attend doctors appointments.  Now entering day 7!

The Bottom Line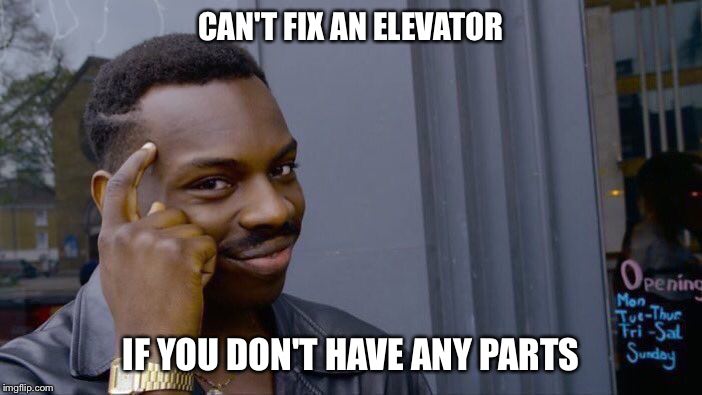 SCUMBAGGED Tip:  Just because individuals reside in government/subsidized housing doesn't mean that they should be treated with any lesser frequency than someone who does not.  This sets a horrible precedent and standard for future issues regarding elevator failures at this apartment complex.  This shouldn't have been as prolonged in the first place and unfortunately it's a case of "our tenants are of lesser value than others" mindset that saw this happen to begin with.