Caitlyn Sigler, a stripper who works at Expressions ("Kat") in Tiffin and previously at Club Rog ("Jade") in Fremont has been spreading information to the public about genital herpes.  The reason for her doing so is a direct result of her boyfriend, Justin Bennett, who has apparently been sleeping around and cheating on her with many other women in Northeast Ohio.  As a result of his infidelities, Caitlyn has taken it upon herself to reach out to others in an effort to warn and alert would be victims of the dangers of sleeping with her or with him.  According to Caitlyn, they both have genital herpes…
In the United States 11.9% of Americans aged 14-49 have genital herpes. The CDC estimates 776,000 new cases of genital herpes in the United States each year.  Herpes isn't a laughing matter, at least it shouldn't be and this situation should be taken seriously considering the circumstances.
The best way to prevent getting herpes is to not have sex with anyone who has the virus. It can be spread even when the person who has it isn't showing any symptoms. If your partner has herpes, there is no way of knowing for sure that you won't get it. There is no time that is completely safe to have sex and not spread herpes. If you have herpes, you must tell your sex partner. You should avoid having sex if you have any sores. Herpes can spread from one person to another very easily when sores are present. You should use condoms every time you have sex. They can help reduce the risk of spreading herpes. It is still possible to spread or get herpes if you are using a condom.
Article Update 2/20/2020:  Scumbagged was contacted by a representative from Club Rog who had the following to say regarding Caitlyn's position at the establishment.
Club Rog Rep.:  "…She no longer works for us and has been banned from the building for multiple months."

Screenshots
The screenshots below show Caitlyn Sigler reaching out to individuals via facebook messenger explaining her situation and warning other's about contracting the incurable disease.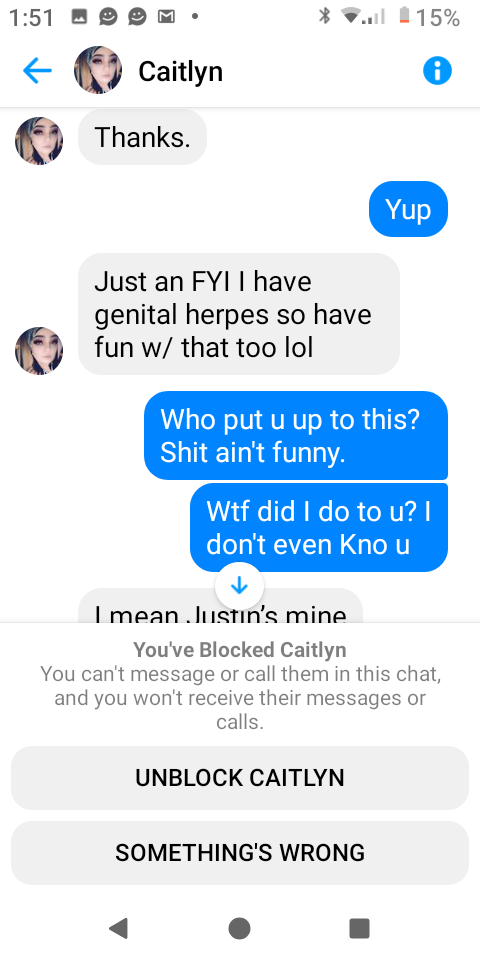 COBRA Says:  If only the world was filled with more inadvertent self-reporting individuals…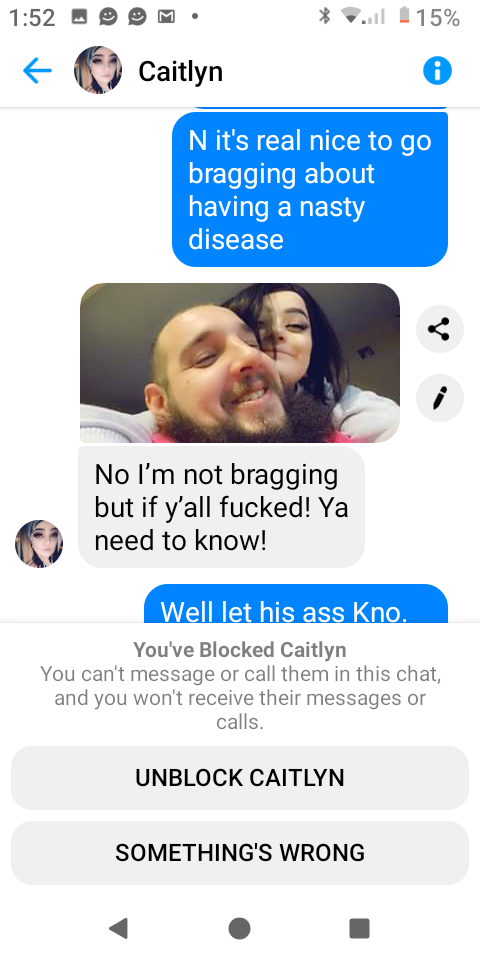 Caitlyn & Justin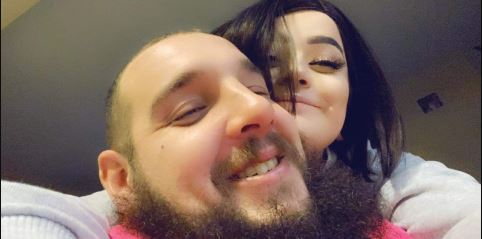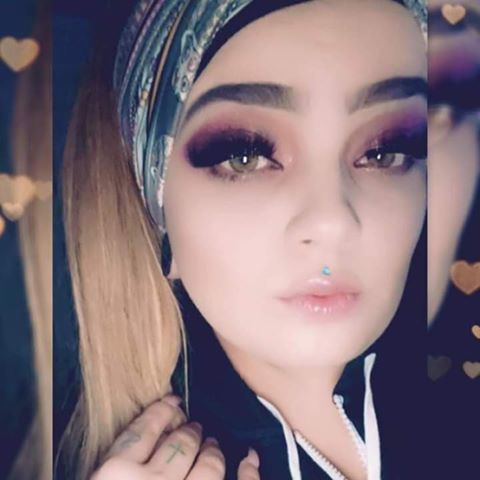 The Bottom Line
Scumbagged Tip:  In a world filled with liars, deceivers and selfish human instinct, one can never be too sure of what and even who the person they are sleeping with is.  It is always best to wear protection whenever copulating with another, especially if you just met them and they work at a strip club.  Stay safe by playing safe.