Sage Tyler Recco of Canton has std's and will not disclose this until AFTER you've slept with her (even then she'll deny it).  I met her out at a bar in North Canton in December of 2020 right after Christmas. She was complaining about her boyfriend and we hooked up that night.  Can you guess what was my belated Christmas gift?  Not a nice new pair of shoes, but chlamydia….
Sage wouldn't even consider that she had it or the fact she gave it to me. (Yea yea I know, shame on me for going home with some stranger at 1 a.m. and not using protection) So she blocked me! But we dated on the side for about a month behind her boyfriends back. Poor guy. Poor blind fool! But im not doing this out of revenge, its a warning to all the unsuspecting other guys out there!  Shes not even anything special or of note in the bedroom, it really isn't and wasn't worth it.
Let's see, here's some fun facts about Sage.  She currently lives in Canton but she stays with her mom in Canal Fulton. She's 28, graduated from Northwest highschool and works at an Ashley Furniture store. If you meet her, leave her and then proceed immediately to scrub down with antibacterial followed by a 7 day antibiotic regimen to be safe.

THE BOTTOM LINE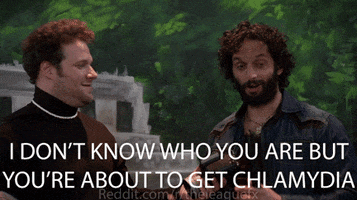 SCUMBAGGED TIP:  Wrap it up guys, wrap it up.