One of the most popular morning radio shows in the country, Rovers Morning Glory, which has millions of listeners tuning in from coast to coast every single week, won't be holding their annual celebratory Roverfest event this year.
To the dismay of many, Rover, the shows host & creator stated on a live radio broadcast today that the legendary Roverfest, which has featured popular musicians such as Ludacris, Bush, MGK, Flo Rida, T-Pain, Trapt & Vanilla Ice, just to name a few, is officially cancelled.
COBRA says:  How does an event that sends thousands of Clevelander's scrambling and sells out 12,000+ tickets at $40 a pop within a few hours come to not having their annual event?  You guessed it, all it took was a bunch of incompetent scumbags from Lorain.
Specifically, all credit goes directly to The Lorain Port Authority, who single handedly sunk Roverfest this year.  Instead of allowing one of Cleveland Ohio's most listened and beloved talk shows to host the event in the city as they had the previous 3 years, the city sided with a bunch of repeat tribute bands.
Initially the date for Roverfest was set for the middle of July, but due to excessive concert scheduling around the Cleveland area, with powerhouse performances like Luke Bryan & Billy Joel, Roverfest needed a bit of maneuvering.  One would think that something like this shouldn't have been too hard for the city of Lorain to arrange, considering the much needed economic impact that Roverfest would have on the city.  Well, guess again.
"They book every single weekend for these cover bands…" – ROVER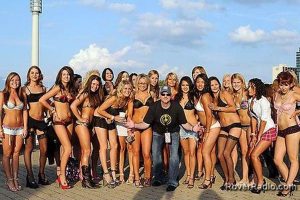 In March of this year the Director of The Lorain Port Authority, a Mr. Thomas Brown said he was trying to find a solution to keep Roverfest in town. [Picture the following quotations from Mr. Brown in Elmur Fudd's voice] "We've had a very successful partnership with Rover.  We'd love to have him, him back. Everybody was nervous the first year we hosted Roverfest. Then they thought it was a fluke that we got it done once. Well, we got it done again, and then again. So, if we can have them, we absolutely would have them.  Our calendar is just, just about booked out.  What we're looking for now are smaller events on weekends or weeknights, just different things to get people down to the riverfront to enjoy our site." Brown said.
Rover also said the following… "We're taking a look at various dates and locations to see how we might proceed. In Lorain, it's tough because they pretty much book every single weekend for these ('Rockin' on the River') cover bands."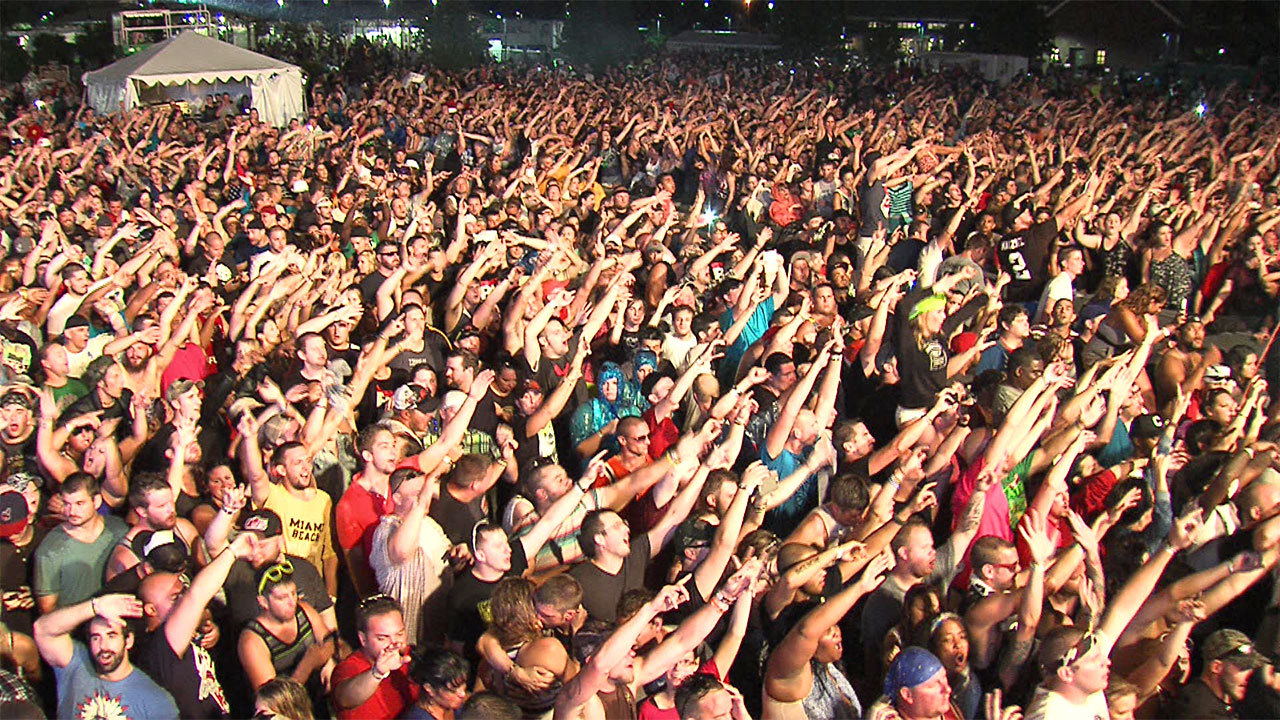 It was anticipated that the Roverfest attendance would have peaked around 15,000 this year, with as many as 20,000-30,000 in 2018 to celebrate the 10 year anniversary of the event.
COBRA says:  Instead of someone/anyone doing the smart thing and simply swapping a later date for Roverfest in exchange for an earlier date for one of the cover bands, this scumbag director decided to straight up cock-block the event.  This same scumbag then tried to push Roverfest all the way into September, essentially treating Rover and his Morning Glory cohorts like second class citizens.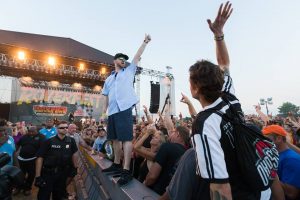 The end result of this catastrophe will surely cost the city of Lorain much more than they undoubtedly realize.  An estimated $830,000 lost in direct Roverfest related spending (over the course of the next 5 years).  Roverfest served as a HUGE economic boost for the strugglying city of Lorain.  An average of $23.00 per person is spent at local businesses & vendors within the city limits during the event.  Money that would have also turned into much needed tax revenue.
ASININE FACT:   The tribute bands that hogged the calendar & will be playing the entire summer at the Black River Landing in Lorain, are the same bands that play there EVERY SINGLE WEEKEND!  Attendance of which is >3,000.
One things for certain, the 10th anniversary of Roverfest is going to be extremely rowdy.  Most of the events participants plan a full month in advance; scheduling vacation time, preparing to purchase tickets and schedule parties the entire weekend.  Many can't imagine an entire year without Roverfest, it's a time for many to let loose and let it all go, to interact with their favorite morning show hosts and to listen to some of their favorite music.   This blockade is surely going to drive the devout Rover heads nuts and when they have an opportunity to celebrate again, it's certain to exceed any and all expectations.
The end result is that the City of Lorain has more than likely forever burned it's bridge with Rover.  Only a group of incompetent, unimaginative nitwits couldn't have made this happen and Rover, justifiably, will more than likely make them pay by letting the city keep its tribute bands…
Anyone who is interested in tuning in to Rovers Morning Glory can do so on weekdays, between 6am-11am on 100.7 WMMS, or visit their website for more information: http://www.roverradio.com/
SCUMBAGGED Tip:  Some people like to joke that the city of Cleveland is "the mistake on the lake".  We beg to differ.  Downtown Cleveland has essentially turned itself into a finely tuned machine during the course of the past decade.  The same cannot be said for the city of Lorain.  Has anyone seen that disaster as of late?  The city can't even appropriate a few measley dollars to trim some hedges or construct a new fence located off of 611/Colorado Ave and Lake Ave. which directly overlooks the Black River Landing and it's festivities.  The mistake on the lake ladies and gentlemen, if there ever was one, is without a doubt the city of Lorain, Ohio.  The residents of Lorain need to elect people with financial foresight and a mayor with a business first mentality.   Otherwise that city is just going to keep on sinking and take it's fewer and fewer hard working residents along with it.