Hey Scumbagged!  This guys name is George Townsend, he's the owner of GT Repairs & Service out of Cleveland, Ohio, and he's by far one of the biggest local area con-artists of all time.  Curious George spends most of his days stealing identities, deceiving would be customers, passing bad checks and plays the PTSD card in an attempt to get out of every single jam he's ever been in.  In one special case he evaded prosecution in an 18 count felony forgery indictment by joining the marine corps.
George Townsend's M.O. has and always will be the deception game.  He'll talk you into a deal and then after you've paid him your hard earned money, he'll suddenly fall ill.  If you do the work for him, he'll gladly take what you've done and then refuse to pay.  You'll call his cell phone and his girlfriend (Brittany Kielman) will say he's in the hospital, out of town, undergoing surgery or in jail.  In some cases he's been known to change his phone number entirely.
Most recently he's defrauded his web designer (www.rjhdesigns.net) who created his corporate website www.gtrepairs.com.  Mr. Townsend's website still sits awaiting the promised payment.  The web designer was even willing to make a trade for car repair work, but Mr. Townsend didn't have the cash or spare parts to do that either.   Eventually Mr. Townsend realized that he wasn't going to be able to get the website for free and so he simply moved on in an attempt to find someone else he can swindle out of a free website.
Just last month George Townsend was locked up in Cuyahoga County Jail, this time for Grand Theft (Case #CR-17-614320-A) where he was ordered to pay $1,000 immediately towards his restitution on 08/01/2017.  However, when peering into his court docket out of Cuyahoga County a similar pattern begins to emerge, one that is filled with fraud after fraud after fraud.  In almost each case he's referred to the psych department and ultimately let out of jail without paying much of a consequence.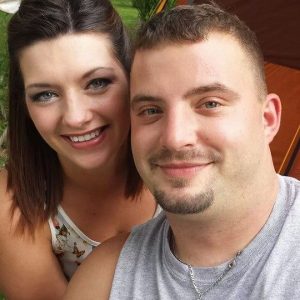 In Lorain County he has a pending (Case #15CR091851) felony case for passing bad checks that total more than $6,000 alone.  He has a "merits" hearing scheduled for violating his probation this Wednesday 8/30/2017 and there is a high probability that he will be facing prison time – then again, he might get off with playing the PTSD card, only time will tell.  If the 30th doesn't see him behind bars, then the 31st certainly could out of Cuyahoga where he is facing a plethora of fraud cases.  Below you will find all of George S. Townsend's present and past criminal history as well as personal contact information.
Where is Curious George Now?
Phone Number: (440) 409-1066
Address: 7715 Bertha Ave, Parma Ohio 44129
Place of Business: 9801 Walford Ave, Cleveland Ohio 44102
Business Number:  (216) 414-5860
George S. Townsends Criminal History
In 2006 (Case #CR-06-488744-A) George caught his first case for identity fraud.  He was charged with 4 counts of forgery. The case was ultimately dismissed after he re-payed the $400 he had stolen from the two women who were the victims of this crime.
In 2007 (Case #CR-07-499435-A) he was indicted on 18 felony counts of forging identification cards.  This case resulted in a dismissal as well with the prosecutor stipulating that he "would be re-indicted if the defendant doesn't enter the marine corps.".
In 2014 (Case #CR-14-589085-A) he was arrested in Parma and charged with passing bad checks, attempted theft and aggravated theft.  He was placed on 15 months probation, ordered to pay restitution to the victim and referred to the psychiatric clinic.
In 2014 (Case #CR-14-589134-A) he was arrested again, this time in North Royalton and found guilty again of attempted theft and aggravated theft.  This case is still on going and his next court appearance is scheduled for August 31, 2017.  See docket info below:
VETERAN NOT IN COURT. COUNSEL FRANCIS ARINZE PRESENT. PROBATION OFFICER(S) FABYEN ROBINSON PRESENT. PROBATION OFFICER STEPHANIE GILLIAMS PRESENT. PROSECUTOR(S) JOHN KIRKLAND PRESENT. COURT REPORTE TRICY VARGO, PRESENT. VETERS COURT COORDINATOR, PRESENT. VETERAN EXCUSED FOR ABSENCE. COMPLIANCE HEARING SET FOR 08/31/2017 AT 02:00 PM.
(Cases #CR-14-589196-A, #CR-14-590916-A & #CR-14-591171-A) more thefts, which are closely related to the above, he has an outstanding balance of $510 and a subsequent court date scheduled for August 31, 2017 on even more of these theft related charges.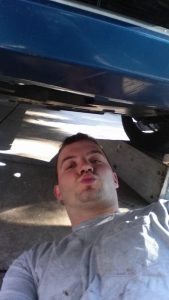 In 2015 (Case #CR-15-596275-A) George Townsend was charged with felony counts of receiving stolen property and tampering with evidence.  This stemming from a deposit that was made to Mr. Townsend by a potential customer, one that he refused to do work for and was ultimately ordered to release the monies back to.
In 2017 (Case #CR-15-596314-A) more thefts and aggravated thefts, court date scheduled for August 31, 2017.
Another journal entry sheds light into the severity of his crimes:
DEFENDANT IN COURT WITH COUNSEL PRESENT. COURT REPORTER PRESENT. ON A FORMER DAY OF COURT THE DEFENDANT PLEAD GUILTY TO GRAND THEFT 2913.02 A(1) F4 AS CHARGED IN THE INDICTMENT. THE COURT CONSIDERED ALL REQUIRED FACTORS OF THE LAW. THE COURT FINDS THAT A COMMUNITY CONTROL / PROBATION SANCTION WILL ADEQUATELY PROTECT THE PUBLIC AND WILL NOT DEMEAN THE SERIOUSNESS OF THE OFFENSE. IT IS THEREFORE ORDERED THAT THE DEFENDANT IS SENTENCED TO 2 YEAR(S) OF COMMUNITY CONTROL / PROBATION ON EACH COUNT, UNDER SUPERVISION OF THE ADULT PROBATION DEPARTMENT WITH THE FOLLOWING CONDITIONS: DEFENDANT TO ABIDE BY THE RULES AND REGULATIONS OF THE PROBATION DEPARTMENT. COURT ORDERS DEFENDANT TO BE SUPERVISED BY: INTENSIVE SPECIAL PROBATION SUPERVISION UNIT SUBMIT TO REGULAR DRUG TESTING SUBMIT TO RANDOM DRUG TESTING DEFENDANT ACCEPTED IN VETERANS TREATMENT COURT (DEFENDANT IS ON A NUMBER OF PROBATION CASES) DEFENDANT TO MAKE $1,000.00 PAYMENT BY TUESDAY, 08/01/2017, WHEN HE REPORTS TO HIS PROBATION OFFICER, WHO WILL SET UP A PAYMENT PLAN FOR ALL CASES WITH RESTITUTION. DEFENDANT TO CONTINUE TREATMENT AND MEDICAL PLANS IN PLACE. VIOLATION OF THE TERMS AND CONDITIONS MAY RESULT IN MORE RESTRICTIVE SANCTIONS, OR A PRISON TERM OF 18 MONTH(S) AS APPROVED BY LAW. DEFENDANT ADVISED OF POST RELEASE CONTROL FOR UP TO 3 YEARS. DEFENDANT ADVISED THAT IF/WHEN POST RELEASE CONTROL SUPERVISION IS IMPOSED FOLLOWING HIS/HER RELEASE FROM PRISON AND IF HE/SHE VIOLATES THAT SUPERVISION OR CONDITION OF POST RELEASE CONTROL UNDER RC 2967.131(B), PAROLE BOARD MAY IMPOSE A PRISON TERM AS PART OF THE SENTENCE OF UP TO ONE-HALF OF THE STATED PRISON TERM ORIGINALLY IMPOSED UPON THE OFFENDER. SUPERVISION FEES TO BE PAID AT A RATE OF $20.00 A MONTH. RESTITUTION ORDERED IN THE AMOUNT OF $7,500.00 TO MICHELE GALLAGHER; PAYABLE THROUGH THE PROBATION DEPARTMENT. THE DEFENDANT IS ORDERED TO PERFORM CCWS IN LIEU OF: PAYING COSTS, PAYING FEES. NO APPEAL. THE COURT HEREBY ENTERS JUDGMENT AGAINST THE DEFENDANT IN AN AMOUNT EQUAL TO THE COSTS OF THIS PROSECUTION. 07/27/2017 CPKAO 07/27/2017 15:29:33
The Various Faces of Curious George Townsend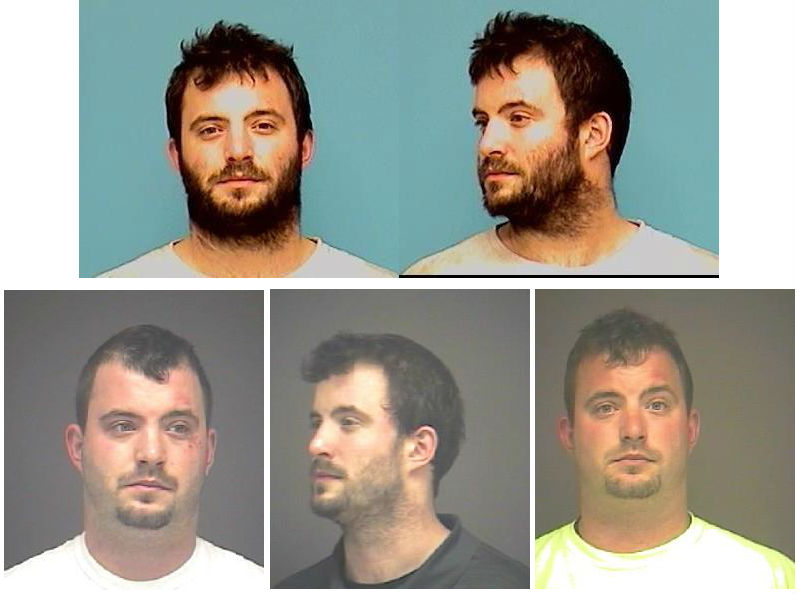 Fun Fact:  The cases listed above are only criminal cases, we left out all of the civil cases filed against George S. Townsend.  Rest assured, there's a bunch in Cuyahoga and Lorain Counties for those as well.  Lastly, these are only cases that have been brought to the court of law.  Just think how many people are out there that haven't gone through the legal process.  It's a scary thought.
COBRA Says:  If this isn't a serial fraudster, I don't know who or what the fuck is.  Talk about a total scumbag here, using the god damn military as his puppet with the courts, faking disorders.  It should be evident to any judge and fucking prosecutor that this isn't a PTSD issue, simply put, this shit started before he joined the marine corps…  Only a moron would let this guy have upwards of 50 felonies without doing any jail time.  Only a totally incompetent MORON!
SCUMBAGGED Tip:  If you are approached by George Townsend of GT Repairs, you've been warned.  You need to get paid up-front if he's hired you to do a job.  If you plan on bringing your vehicle to him or having him do work for you, you're taking a huge risk.  Your car could disappear or upon return, have several missing parts.  We urge you to stay away from this local area con-man at all costs, otherwise it might just cost you!
References:
https://cpdocket.cp.cuyahogacounty.us/CaseInfoByName.aspx
http://cp.onlinedockets.com/loraincp/case_dockets/search.aspx
https://www.facebook.com/brittany.roberts.357