This is a warning to all Scumbagged readers and anyone who is looking on Backpage in the Youngstown or Warren Ohio areas.  This scumbag goes by the name of "Nicole" online, but her real name is Laura Panagis.  She is very active on the website, most recently posting at 6:22pm tonight (8/30/2017).  Her posts can be found in the women seeking men dating section of Backpage.com and her phone number is 330-305-2308.
The 28 year old Nicole is a drug addict, thief and has an extensive criminal history.  One that is filled with drug convictions, receiving stolen property and even a Felony-1 aggravated robbery.  She should be considered very dangerous for the obvious reasons and for others, as you will soon enough learn from my story.
Last week, I went to the Stripper Pole House located on Kenilworth Ave. in Warren.  What a nightmare that it turned out to be….  More than 10 girls were located within the house and I would definitely classify the establishment as a brothel.  All of the girls that were there are strung out on heroin, they have track marks visible up and down there arms, some even on their necks.  Some of the girls even appeared to be impossible to tell the age of.  Not good.
Criminal Background Information
It should be noted that she has charges in other jurisdictions and many misdemeanor offenses.  She is also currently on probation.
Case #2016 CRB 002016 – Possessing Drug Abuse Instruments (Felony 5)
Case #2016 CRA 001345 – Possession of Drugs (Felony 4)
Case #2016 CRA 000196 – Aggravated Robbery (Felony 1)
Case #2015 CRB 002479 – Receiving Stolen Property (Felony 5)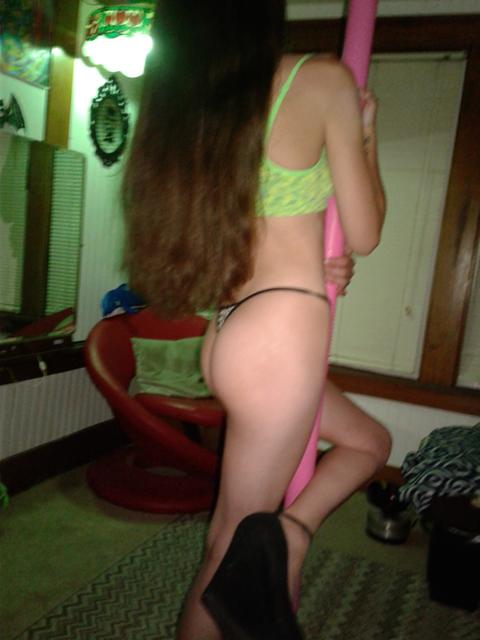 This wasn't my first time doing this sorta thing as I've done this a few times before and I am usually very careful as to how much money and personal belongings I bring inside with me.  Usually I only take in the required donation, but this time I accidentally left an extra $200 in my pocket.  When I left, all of my money was missing from my pockets.   Somewhere during the course of my visit, someone had stolen my money.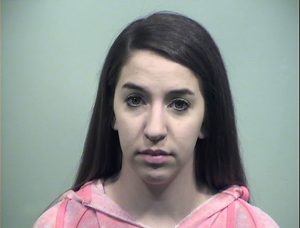 I contacted Nicole or Laura Panagis (her middle name is actually Nicole) and she never responded. I did some digging on my own and contacted a friend of mine who tipped me off about the house and gave me the run down on that girl in particular. She is bad news and so is the house that they all work out of.  I'm posting this as a warning to anyone who may try and see her…  Go there and risk getting involved in a raid, getting robbed, or worse!
Additionally, her last known physical address is 237 Oak Knoll Se Warren, Oh 44483 incase anyone would like to proceed criminal charges against this scumbag for anything she has done to them, I'm sure there's plenty…
COBRA Says:  You're lucky that you walked away from that establishment.  According to court documents she's been involved in a felony 1 aggravated robbery which included extreme violence.  This girl is a very dangerous person and being that you were in a bordello isn't a very good thing.  Lot's of bad things happening there, probably forced sex trafficking taking place there. 
SCUMBAGGED Tip:  In a dangerous world, expect dangerous things.  Partaking in illegal activities can result in illegal acts being committed against you.  Best way to avoid this type of thing from happening?  Avoid this type of activity entirely…
References:
http://www.sheriff.co.trumbull.oh.us/sh_ijisinmates.html
http://youngstown.backpage.com/WomenSeekMen/super-sweet-and-petite-want-to-meet-always-discreet-the-original-nicole/47223393